Darren Criss And Wife Mia Welcome First Child
By Sarah Tate
April 15, 2022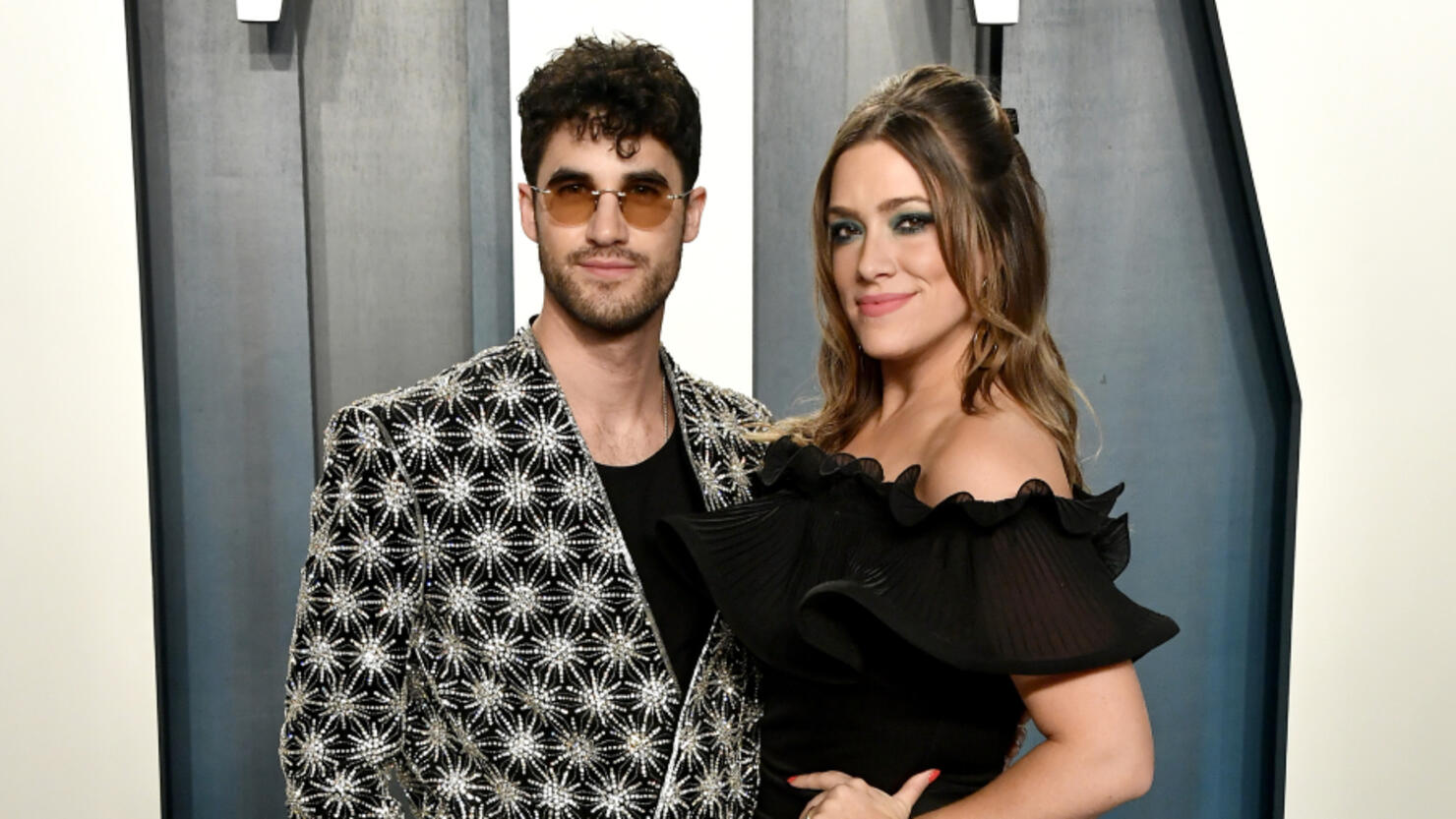 Congratulations to the new parents!
Darren Criss and his wife Mia Criss welcomed their first child together, per People.
On Thursday (April 14), the Glee alum and writer/producer announced the birth of their daughter, Bluesy Belle Criss, born days earlier on April 11. Criss announced the happy news on social media, sharing a sweet photo of the couple staring lovingly at their little bundle of joy swaddled in a blanket with a large pink bow on her head.
"M & D made some sweet music," Criss captioned the first family pic. "🎶 Bluesy Belle Criss 🎶 4/11/22 💙 Out now. 💙"
The longtime couple, who had been together for nearly a decade before tying the knot 2019, first revealed they were working on "the ultimate collab" in October, with the gleeful parents-to-be sharing clips of "Baby Von Criss'" heartbeat.
"We've been making music for years. ... But this time we made a BEAT," Criss captioned the post on Instagram.
The happy news comes weeks after a tragedy in the family. In March, Criss penned a heartfelt tribute following the "colossal" loss of his brother Charles "Chuck" Criss.
"It breaks my heart beyond measure to say that my beloved brother Charles has left us," he wrote. "Obviously this is a colossal shock. His loss leaves behind a debilitating fracture in the lives of his mother, his brother, his three small children, and their respective mothers. I have spent what already feels like a small eternity trying to wrap my head around it, something I suspect I'll be attempting to do for the rest of my life."