Kyrie Irving Fined $50,000 For Incidents With Boston Fans
By Jason Hall
April 19, 2022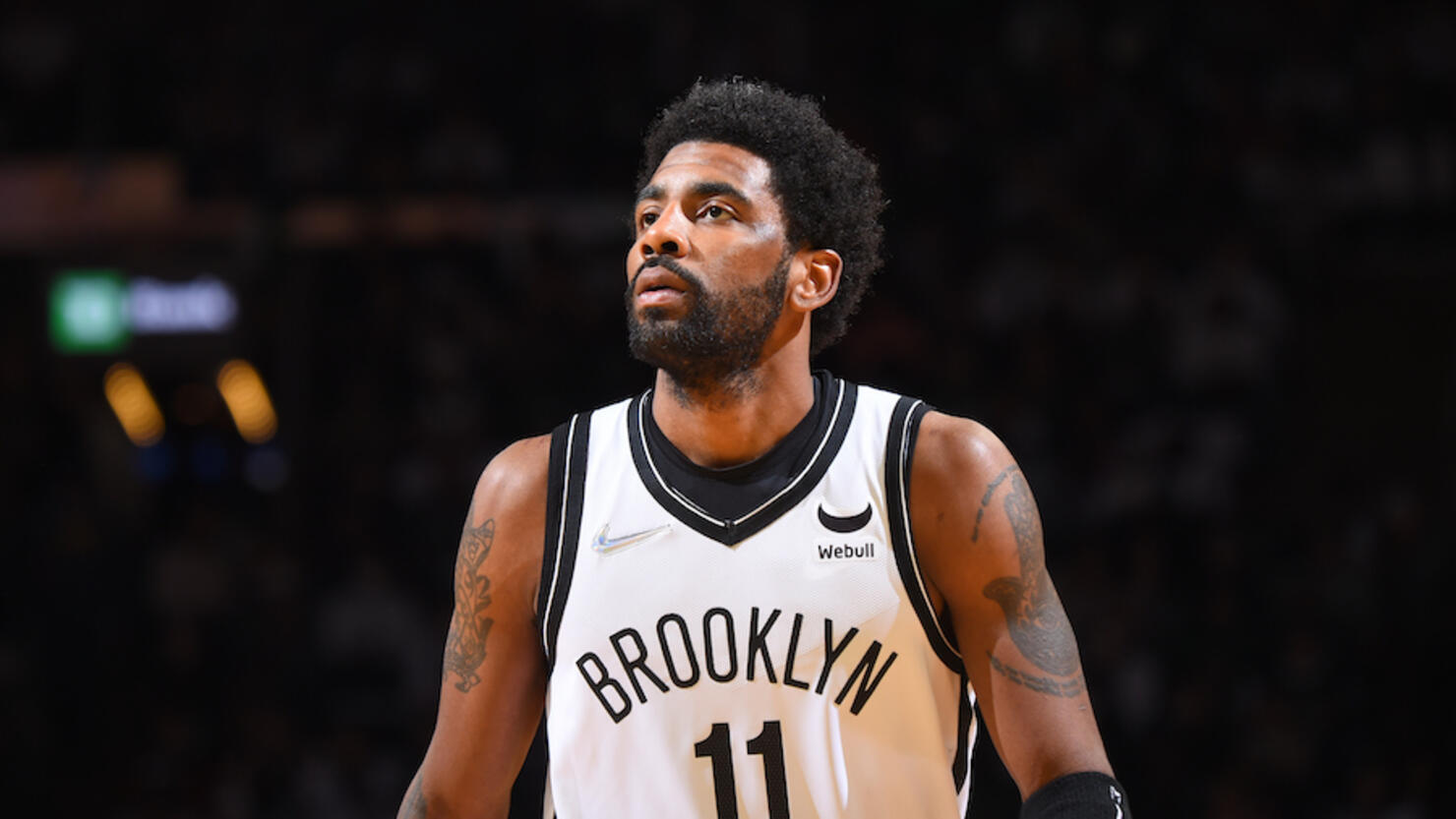 Brooklyn Nets guard Kyrie Irving was fined $50,000 "for making obscene gestures on the playing court and directing profane language toward the spectator stands" during Game 1 of the Nets' first-round playoff series against the Boston Celtics at TD Garden on Sunday (April 17), NBA President of League Operations Byron Spruell announced in a news release shared on the league's official website Tuesday (April 19).
Irving, who had previously played the Celtics from 2017-19 before a tumultuous departure, was seen making "gestures" and "comments to the spectators" in Boston, which included giving the middle finger(s) to the crowd during Brooklyn's 115-114 loss.
During his postgame press conference, Irving said fans in attendance directed several vulgar insults at him.
"I'mma have the same energy for them," he said. "And it's not every fan, I don't wanna attack every fan, every Boston fan. When people start yelling p---- or b---- and f--- you and all this stuff, [there's] just so much you can take." 
(WARNING: Viewer discretion is advised for coarse language).
"So if somebody is gonna call me outta my name, I'm gonna look at them straight in the eye and see if they're really bout it. Most of the time, they're not."

–– Kyrie Irving on his interactions with Celtics fanspic.twitter.com/bRMGKnLZj0

— Sports Illustrated (@SInow) April 17, 2022
Irving recorded a game-high 39 points, as well as six assists and two rebounds during Game 1.
The Celtics will host the Nets for Game 2 at TD Garden on Wednesday (April 20) night.
Irving has publicly addressed his hostile relationship with many Boston fans, having accused many within the fanbase of "subtle racism" ahead of last year's postseason games at TD Garden.
"I am just looking forward to competing with my teammates and hopefully, we can just keep it strictly basketball; there's no belligerence or racism going on -- subtle racism," Irving said ahead of Game 3 of the first-round of the 2021 postseason via ESPN. "People yelling s--- from the crowd, but even if it is, it's part of the nature of the game and we're just going to focus on what we can control."
Irving also caught more grief from Boston fans when he was seen stomping on the image of the Celtics' mascot, 'Lucky,' at center court during last year's series, which resulted in a fan throwing a bottle at Irving as he walked off the court and led to the man being arrested and banned from TD Garden.