This Is The Best Breakfast In Connecticut
By Jason Hall
April 19, 2022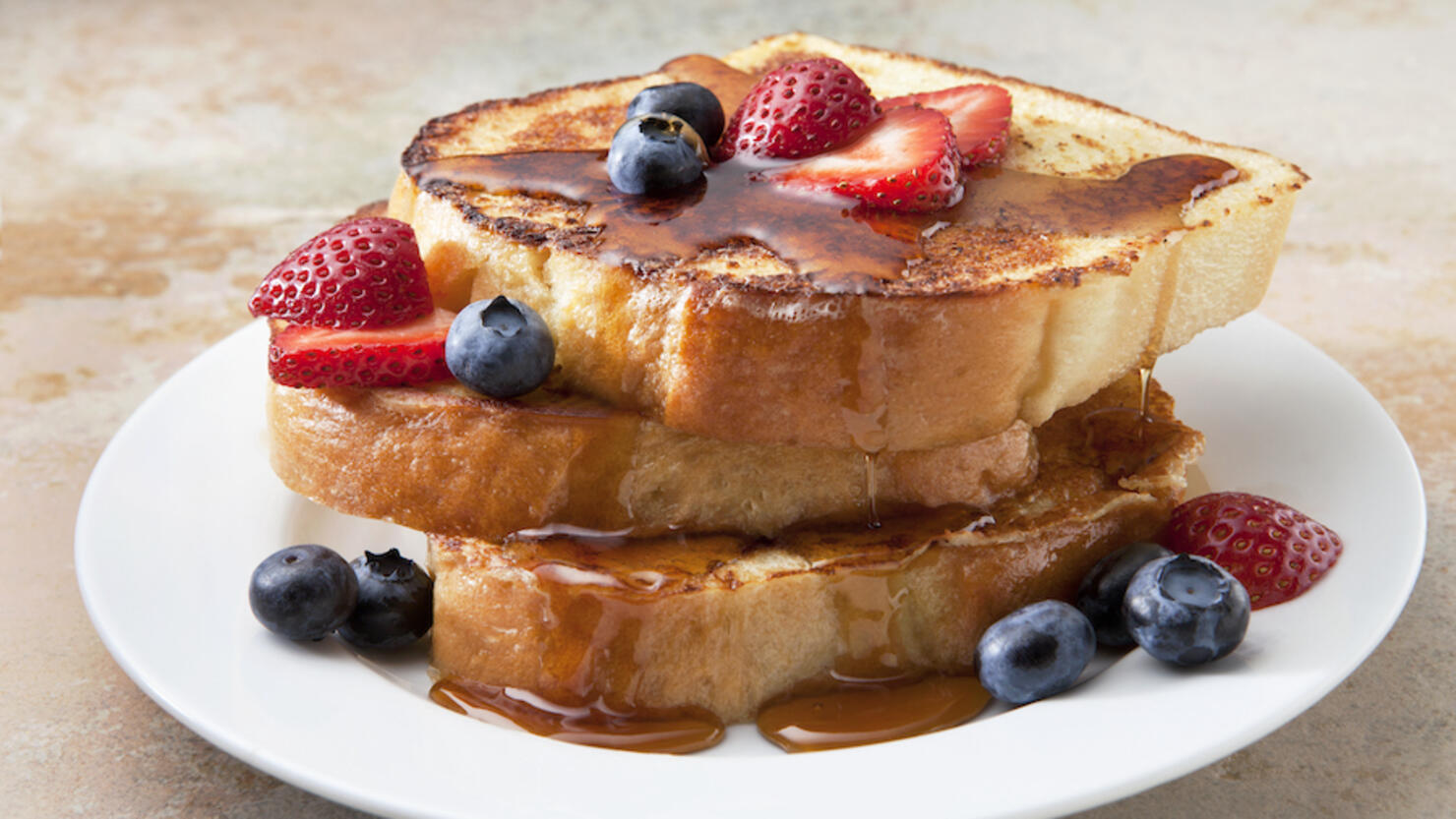 A Waterbury restaurant is being credited for having the best breakfast in Connecticut.
Eat This, Not That compiled a nationwide list ranking the best breakfast in each state, which included Brooklyn Baking Company as the top choice for Connecticut.
"Come for a donut—stay for more donuts. That should be the motto of this no-frills bakery," Eat This, Not That's Rebecca Strong wrote. "Yelpers claim that these confections are the best they've ever had due to their light and fluffy texture (not to mention their massive size). In particular, reviewers seem to agree that the honey glazed, cinnamon sugar, and Boston cream stand out in all their simple glory. But let's be clear, that's not all that Brooklyn Baking's menu has to offer. The breakfast sandwich (two eggs, cheese, and your choice of meat) on a Portuguese roll should hit the spot if you'd prefer a savory meal."
Here is Eat This, Not That's full list of the best breakfast in every state:
Alabama- D'Road Cafe (Montgomery)
Alaska- Snow City Cafe (Anchorage)
Arizona- The Bread and Honey House (Phoenix)
Arkansas- Oscar's Cafe (Eureka Springs)
California- Uncle Af's (Agoura Hills)
Colorado- Cafe Miriam (Denver)
Connecticut- Brooklyn Baking Company (Waterbury)
Delaware- Legal Grounds Cafe (Wilmington)
Florida- Daily Eats (Tampa)
Georgia- Fox & Fig (Savannah)
Hawaii- Hawaiian Island Cafe (Waimanalo)
Idaho- Ten/6 (Coeur d'Alene)
Illinois- The Crepe Shop (Chicago)
Indiana- Bread Basket Cafe & Bakery (Danville)
Iowa- 392 Caffé (Clinton)
Kansas- The Depot (Leavenworth)
Kentucky- DV8 Kitchen (Lexington)
Louisiana- Cafe Porch & Snowbar (New Orleans)
Maine- Coffee ME Up (Portland)
Maryland- Waffie (Baltimore)
Massachusetts- JJ's Cafe (Brockton)
Michigan- Oaks Eatery (Three Oaks)
Minnesota- Cedar Coffee Company (Two Harbors)
Mississippi- Sunrise Cafe (Bay Saint Louis)
Missouri- Scott's Kitchen (Kansas City)
Montana- Faye's Cafe (Livingston)
Nebraska- Green Beans Coffee (Omaha)
Nevada- Zenaida's Cafe (Las Vegas)
New Hampshire- Colby's Breakfast and Lunch (Portsmouth)
New Jersey- JJ's Diner (Township)
New Mexico- 2G's Bistro (Albuquerque)
New York- Dottie Audrey's Bakery Kitchen (Tuxedo Park)
North Carolina- Savorez (Wilmington)
North Dakota- Twenty Below Coffee (Fargo)
Ohio- Scotty's Cafe (Columbus)
Oklahoma- El Huevo Mexi Diner (Norman)
Oregon- Ovation Coffee & Tea (Portland)
Pennsylvania- Morgantown Coffee House (Elverson)
Rhode Island- The Rhody Hen Cafe (Pawtucket)
South Carolina- Maple Street Biscuit Company (Greenville)
South Dakota- Josiah's Coffee House & Cafe (Sioux Falls)
Tennessee- Monell's Dining & Catering (Nashville)
Texas- The Aussie Grind (Frisco)
Utah- Cupla Coffee (Salt Lake City)
Vermont- Butler's Pantry (Stowe)
Virginia- Del Ray Cafe (Alexandria)
Washington- Tibbitts @ Fern Hill (Tacoma)
West Virginia- Wood Iron Eatery (Fayetteville)
Wisconsin- 5th and Jefferson Coffee House (Sturgeon Bay)
Wyoming- Persephone Bakery (Jackson)