Driver Spills 500 Pounds Of Marijuana Onto A Missouri Highway
By Logan DeLoye
April 22, 2022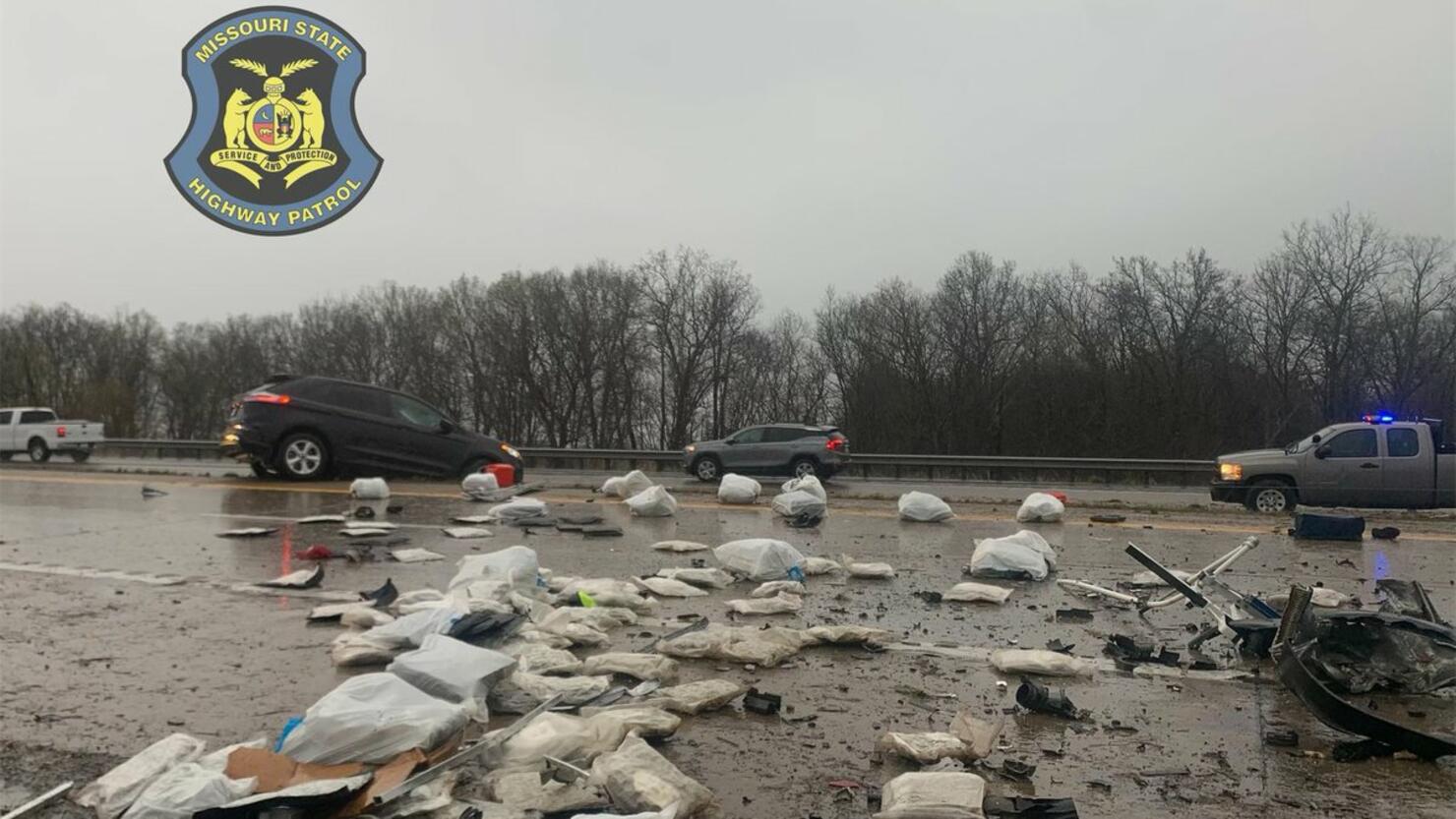 If this incident happened on any other day of the year, it would have made less sense. A pickup truck carrying 500 pounds of weed crashed into a tractor-trailer on Interstate 70 in Calloway County, making it a 4/20 pot bust for the books.
According to KSDK, the pickup truck carrying the weed first swerved to miss a car and then ran into another, causing a three-car crash with two tractor-trailers also traveling down I-70.
The Missouri State Highway Police took to Twitter to speak about the incident:
"You don't see this every day, but it is 4/20."
They shared a photo that detailed ripped, white bags full of marijuana spilled all over the wet road.
According to WGN-TV, officials said that there was so much weed that was spilled that they needed multiple vehicles just to get it off of the road and into the evidence room of the police station.
The driver and passenger of the pickup truck were treated for injuries before being booked for multiple charges of drug trafficking.
No one was seriously injured in the the crash and officials said that the suspects could spend up to 30 years in prison for this Class A felony.