Megan Fox Pens Sweet Birthday Tribute To 'Gorgeous Soul' Machine Gun Kelly
By Sarah Tate
April 25, 2022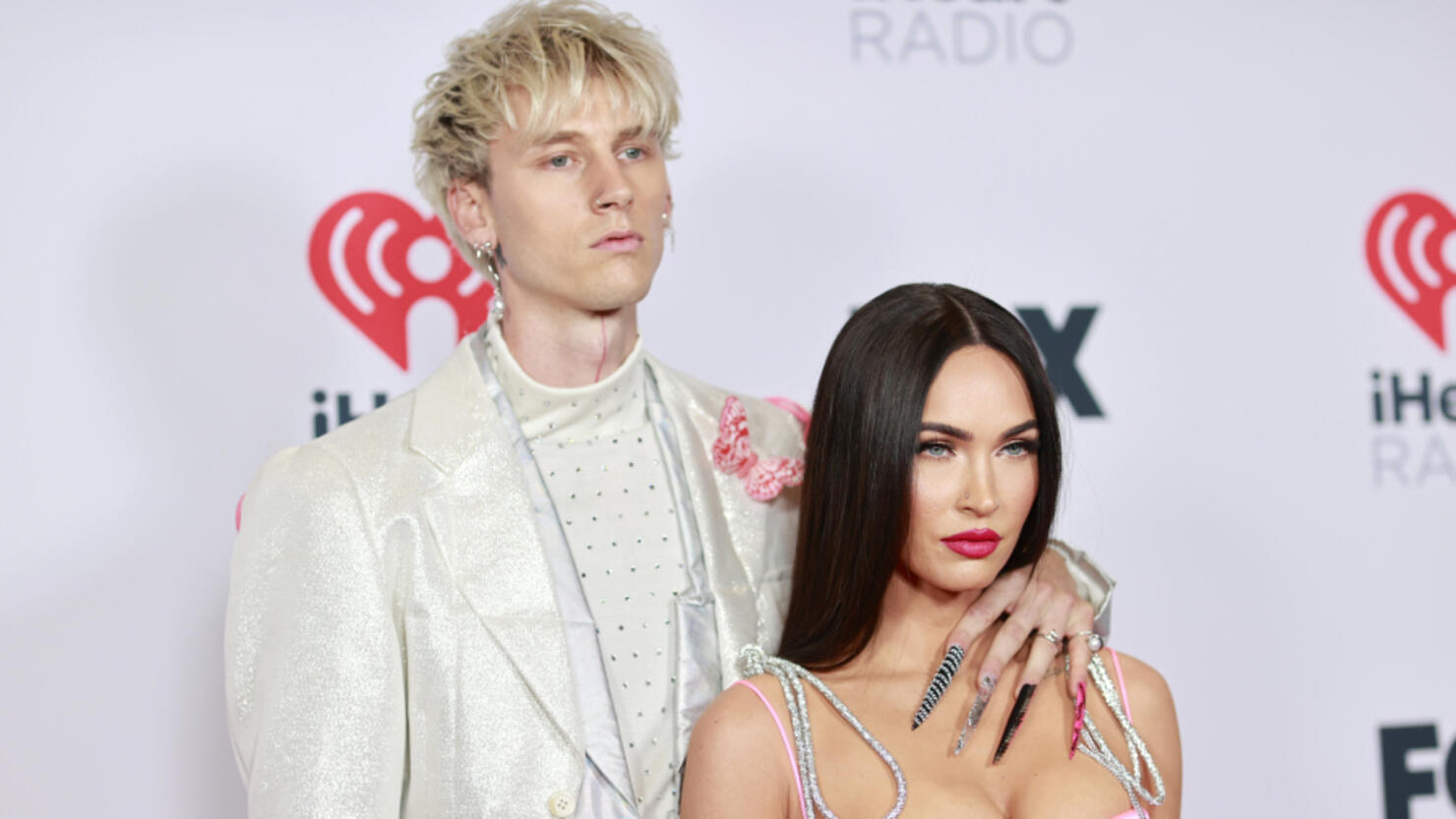 Megan Fox penned a sweet tribute to the "love of her life" Machine Gun Kelly for his 32nd birthday.
The Transformers actress celebrated MGK in a heartfelt post on Instagram in honor of his birthday on Friday (April 22), sharing a photo of the rocker carrying his beaming fiancée on his back.
"Today your mom told us that you were born a month early (you were SO meant to be a Gemini, you charming mercurial Svengali) and as a baby you were both 'cuddly and fussy at the same time' and I couldn't have imagined a more apt description of you," she wrote.
"The world has no idea what a gentle, beautiful heart you have. How generous and how thoughtful you are... How absurdly strange and smart and witty you are... You are by far the most unique human I have ever met," she wrote, adding her wish that others could see MGK as she does. "And if I could get the boy who has everything something special for his birthday - I would life the veil off their eyes so they could see what I see."
"You're such a gorgeous soul. I'm honored to love you and to be the recipient of your love," she concluded her birthday post. "Happy Birthday love of my life ❤️🩹"
MGK shared his own birthday post on Instagram, including a colorful pink and white balloon arch with matching flowers alongside Fox, an adorable face mask selfie with his daughter Casie, a cute musical video with their cat Whiskey, and other snapshots of his celebrations, per Page Six.
"grateful for the birthday love thank you all so much for rockin with me and my music," he wrote.