Aaron Rodgers Finally Addresses Davante Adams' Departure
By Jason Hall
April 29, 2022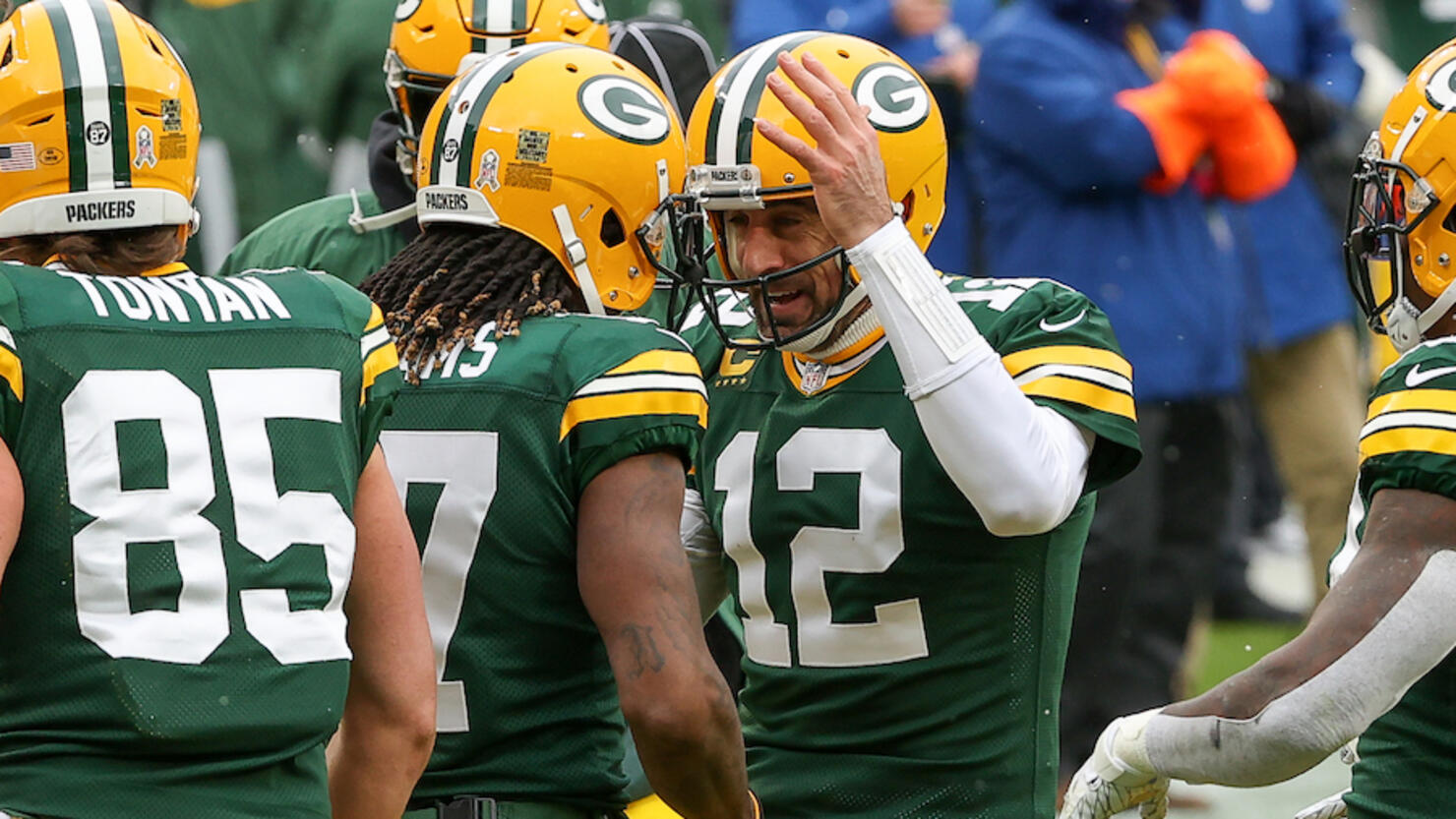 Green Bay Packers quarterback Aaron Rodgers spoke publicly about his team trading away primary wide receiver Davante Adams to the Las Vegas Raiders last month during an appearance on the Pat McAfee Show's 'Draft Spectacular' Thursday (April 28) night.
"It was a little surprising with Davante," Rodgers said. "Obviously when I made my decision [to re-sign] I was still thinking he was gonna come back. I was very honest with him about my plans and my future and where I saw my career going as far as how many years I was going to play.
"But I felt like he was gonna be back. It didn't, obviously, turn out that way but I have so much love for 'Te and appreciate the time we spent together and definitely wish him the best with Derek [Carr] in Vegas but that's a big hole to fill for sure."
Rodgers added that NFL football is "a tough business, it's a wonderful profession" and said "there's a lot of things that happen that surprise you."
The Raiders acquired Adams as part of a sign-and-trade deal that made him the "highest paid WR in the NFL" in total value.
Adams informed the Packers that he didn't plan to sign a franchise tag, which the team placed on him for roughly $20 million ahead of the March 8 deadline as they attempted to work on a long-term deal prior to the deal, NFL.com reported.
Adams, a two-time first-team All-Pro and five-time Pro Bowl selection, recorded a career-best 123 receptions and 1,553 yards, as well as 11 touchdowns, in 2021.