James Madison Softball Player Lauren Bernett's Cause Of Death Revealed
By Jason Hall
April 28, 2022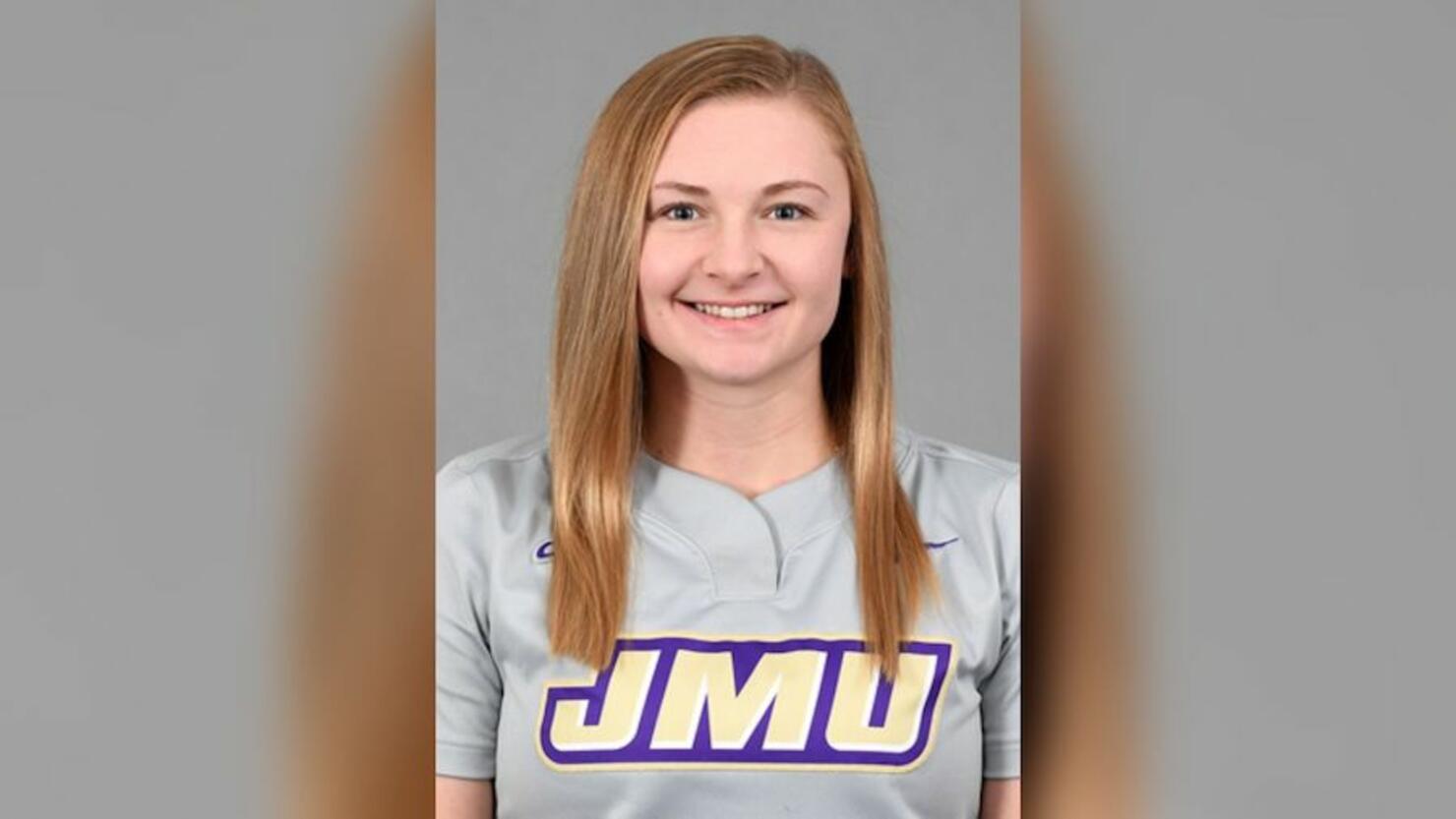 Photo: Courtesy of James Madison University
James Madison University softball catcher Lauren Bernett is believed to have died of an apparent suicide, Rockingham County Sheriff Bryan Hutcheson announced Thursday (April 28) via WJLA.com.
Hutcheson confirmed the 20-year-old's death is being classified as such, however, an investigation is ongoing and an official report from the medical examiner's office is pending.
James Madison president Jonathan Alber announced Bernett's death on Tuesday (April 26), just days after she was named as the Colonial Athletic Association's Player of the Week and months removed propelling the softball team to a Women's College World Series tournament appearance last season.
"Our hearts are aching, hearing the news of the loss of one of our student-athletes. Lauren Bernett was a high-achieving member of our softball team and a great ambassador of JMU and our athletics program. She was a key member of our 2021 Women's College World Series team as a freshman catcher last year," Alger said in a statement released to JMUSports.com.
The sophomore was just days removed from going 7-for-9, hitting a home run and seven RBI, as well as scoring four runs during James Madison's three-game sweep of Drexel over the weekend.
News of Bernett's death comes amid a recent trend of reported deaths by suicide amount NCAA female athletes.
Sarah Shulze, a member of the University of Wisconsin's women's track and field and cross-country teams, was reported to have died by suicide earlier this month at the age of 21, NBC News reported on Monday (April 25).
Shulze, of Oak Park, California, earned Academic All-Big Ten honors for the 2020 and 2021 cross country seasons, as well as 2021 for track.
Last month, the parents of Stanford Women's Soccer goalie Katie Meyer revealed their daughter had died by suicide during an emotional interview with NBC's TODAY Show.
Meyer, 22, a senior majoring in International Relations and minoring in History, was a team captain for the Cardinal, guiding Stanford to a 2019 national championship as a redshirt freshman.
If you or someone you know is at risk of suicide please call the U.S. National Suicide Prevention Lifeline at 800-273-8255, text HOME to 741741 or go to SpeakingOfSuicide.com/resources for additional resources.