Sarah Michelle Gellar Responds To Being Billie Eilish's Celebrity Crush
By Rebekah Gonzalez
April 28, 2022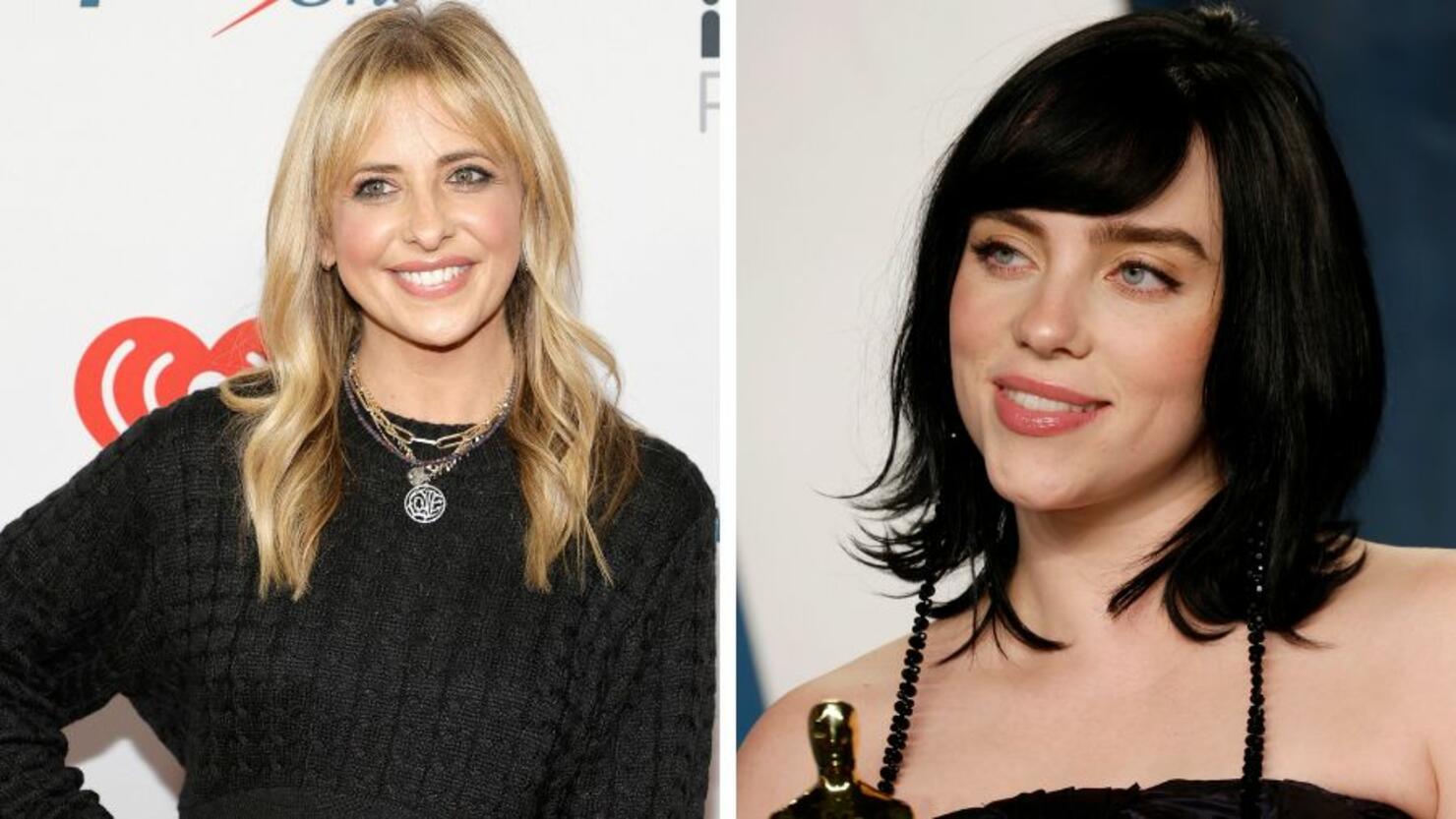 Billie Eilish recently revealed her childhood celebrity crush in a Q&A session on her Instagram Stories and it was none other than Buffy the Vampire Slayer, Sarah Michelle Gellar! In the question box, a fan asked "whos your childhood celebrity crush?" and Eilish responded with a photo of Gellar as Buffy clutching her main vampire-fighting weapon.
Gellar was seemingly floored by the reveal and even posted a screenshot of Billie's answer to her own Instagram page. "I'm dead. That's all," the actress wrote in the caption.
Gellar went on to say, "I'm not a child anymore, but I totally have a crush on @billieeilish Ok... now that's really all." The sweet interaction has us thinking, how great would a Buffy-themed Billie Eilish music video be? Anything's possible! Eilish was just recently a guest star on an episode of The Simpsons. She also isn't afraid of collaborating with her idols. The singer brought out another figure from her childhood, Hayley Williams, to perform with her at her Coachella set this year. The pair performed Paramore's "Misery Business." "Oh my f––king god," Billie yelled after Hayley left the stage. "Absolutely what on earth could be cooler than that? I'm dead serious."