Tributes Pour In As Country World Mourns Loss Of Naomi Judd
By Dani Medina
April 30, 2022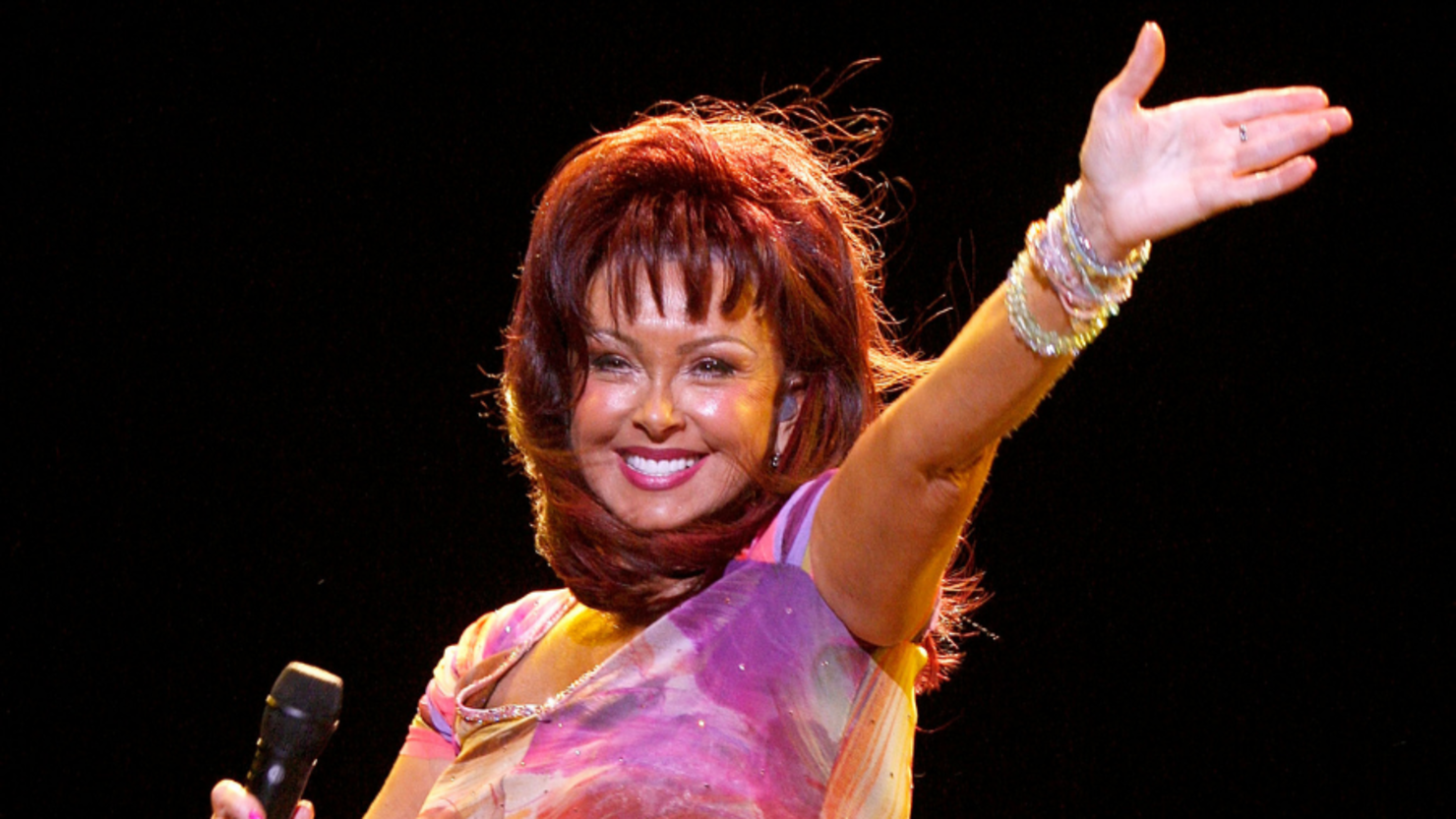 The country music world lost an icon Saturday with the death of Naomi Judd, one half of the mother-daughter duo, The Judds.
She was 76.
Judd's daughters, Wynonna and Ashley Judd announced her death on Saturday (April 30) in a statement to The Associated Press.
"Today we sisters experienced a tragedy. We lost our beautiful mother to the disease of mental illness. We are shattered. We are navigating profound grief and know that as we loved her, she was loved by her public. We are in unknown territory."
The news of Judd's death sparked tributes across the music scene. Here are some of the most heartfelt words and memories shared about Naomi Judd.
Rest In Peace, Naomi Judd. Honored to have witnessed "Love Can Build a Bridge" just a few short weeks ago. 🤍😔

— MAREN MORRIS (@MarenMorris) April 30, 2022
Rest in power Naomi Judd

— Mickey Guyton (@MickeyGuyton) April 30, 2022
Devastated by death of Naomi Judd who w/ daughter @Wynonna was one of great duos of all time. One of my favorite & most memorable interviews was w/ Naomi. I loved her candor & humor & so respect personal story of persistence. She is irreplaceable. #sad https://t.co/9hfwXaO9sN

— Gov. Mike Huckabee (@GovMikeHuckabee) April 30, 2022
RIP Naomi Judd. My mom taught me seemingly every one of your songs. She'd sing them often and loud. You left Country Music better than you found it.

— Bobby Bones (@mrBobbyBones) April 30, 2022
Back in 2003 Naomi Judd was a judge on Star search.. she gave me a perfect score and that changed my life.. Thank you Ms. Judd. She was a lovely woman and now the world is a little less bright without her. Condolences to her family and fans. Especially Wynonna and Ashley. 🙏🏾🙏🏽🙏🏻

— Loni Love (@LoniLove) April 30, 2022
Omg😥 R.I.P Naomi Judd. The Judds were the first country artist I ever listened to. I knew that Love can build a bridge album word for word. U were my first, you made me fall in love with country music . To this day in my home your picture stands tall. Thanks for years of music❤️

— K. Michelle (@kmichelle) April 30, 2022
Country music lost a true legend…sing with the angels, Naomi!!! We're all sending up prayers for the Judd family today…

— Carrie Underwood (@carrieunderwood) April 30, 2022
Naomi Judd 😔 so sad to hear this news. Thinking of all of her family & friends. Tough day for country music..

— Cole Swindell (@coleswindell) April 30, 2022
What a profound loss. A trailblazer who was so vocal about mental health awareness and changed the world with her music. You will be so missed, Naomi. Sending all of my love to Wynonna, Ashley, and all of her loved ones. 💔 pic.twitter.com/uAuV7Yvjwf

— TENILLE ARTS (@TenilleArts) April 30, 2022
I had the honor of meeting Naomi Judd years ago and she was so incredibly kind. Sending love and prayers to Wynonna, Ashley, and the whole Judd family during this time. I never thought she'd go 💔

— Kristin Chenoweth (@KChenoweth) April 30, 2022
This is heartbreaking news! Naomi Judd was one of the sweetest people I've ever known. I had the honor of working with her in movies and numerous musical events. My deepest heartfelt condolences go out to her family. https://t.co/ONRL9Q29om

— Travis Tritt (@Travistritt) April 30, 2022
Oh Sweet Jesus... Naomi Judd has gone home ... the day before the Judds @countrymusichof induction ... This is divesting news... We are saddened beyond words...

— The Oak Ridge Boys (@oakridgeboys) April 30, 2022