This Is The Best Soup In Massachusetts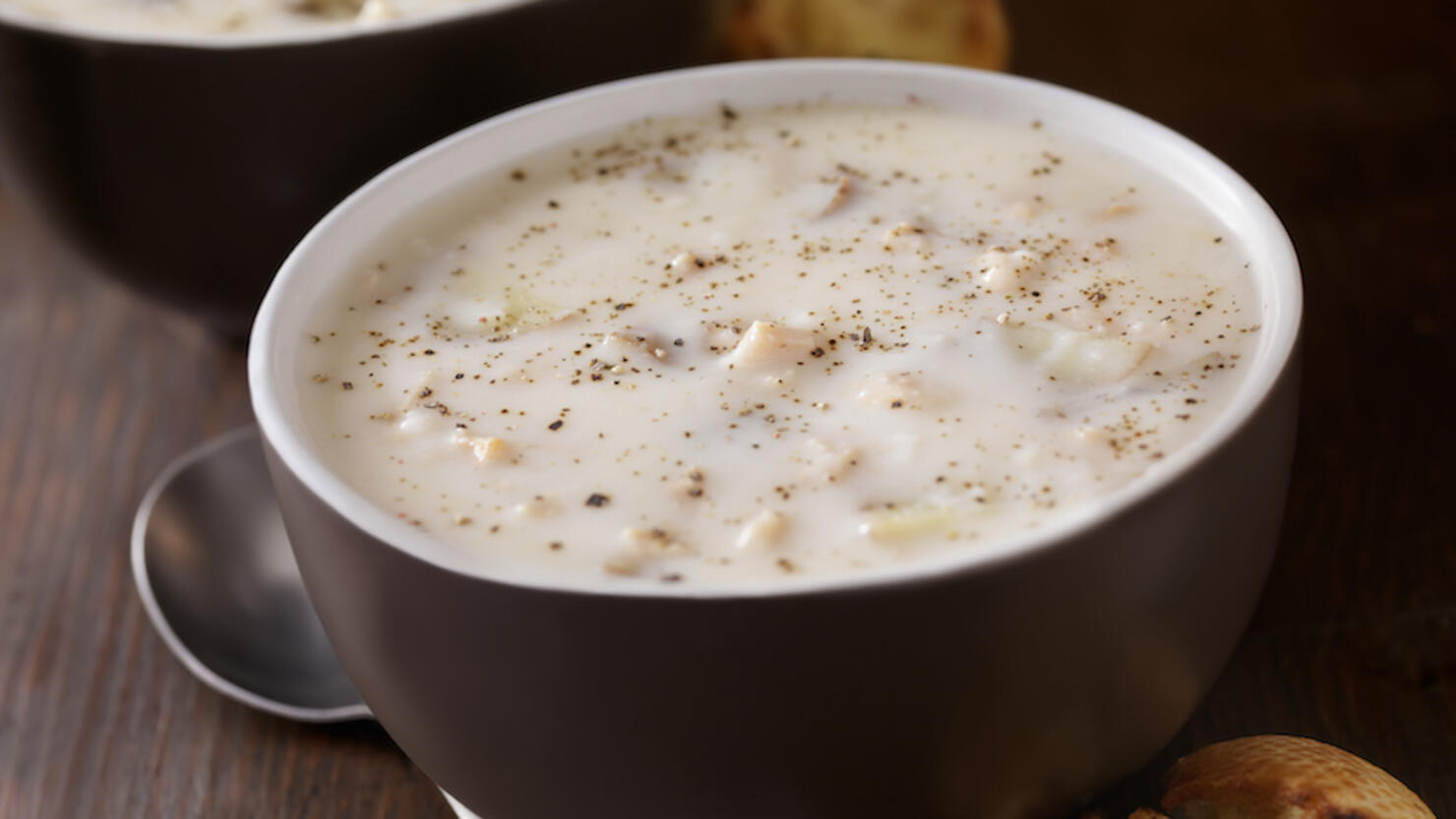 A Boston restaurant is being credited for having the best soup in Massachusetts.
Eat This, Not That compiled a nationwide list ranking the best soup in each state, which included Hokkaido Ramen Santouka as the top choice for Massachusetts.
"Shio ramen, spicy miso ramen, kara miso ramen—these are just a handful of the long list of popular soups at Hokkaido Ramen in Cambridge's Harvard Square area," Eat This, Not That's Brittany Natale wrote. "Their tonkotsu broth is made from pork bones that have been simmered for 20 hours, so you know it is going to be tasty."
Here is Eat This, Not That's full list of the best soup in every state:
Alabama- Birmingham Breadworks (Birmingham)
Alaska- Snow City Cafe (Anchorage)
Arizona- Flower Child (Scottsdale)
Arkansas- Hammontree's Grilled Cheese (Fayetteville)
California- Han Bat Sul Lung Tang (Los Angeles)
Colorado- The Bagel Deli and Restaurant (Denver)
Connecticut- The Soup Girl (Hamden)
Delaware- Ramen Kumamoto (Newark)
Florida- Mondongo's (Doral)
Georgia- The General Muir (Atlanta)
Hawaii- Wagaya (Honolulu)
Idaho- A Tavola (Boise)
Illinois- Taste of Lebanon (Chicago)
Indiana- Subito (Indianapolis)
Iowa- Her Soup Kitchen (Iowa City)
Kansas- Tanya's Soup Kitchen (Wichita)
Kentucky- Chuy's (Louisville)
Louisiana- Cafe Amelie (New Orleans)
Maine- Eventide Oyster Company (Portland)
Maryland- Soup's On (Baltimore)
Massachusetts- Hokkaido Ramen Santouka (Boston)
Michigan- Ima (Detroit)
Minnesota- Quang Restaurant (Minneapolis)
Mississippi- Aladdin Mediterranean Grill (Jackson)
Missouri- Vietnam Cafe (Kansas City)
Montana- Market on Front (Missoula)
Nebraska- Railcar Modern American Kitchen (Omaha)
Nevada- Shang Artisan Noodle (Las Vegas)
New Hampshire- Seacoast Soups (North Hampton)
New Jersey- Top's Diner (East Newark)
New Mexico- Jambo Cafe (Santa Fe)
New York- The Original Soupman (New York City)
North Carolina- Mami's (Raleigh)
North Dakota- Mezzaluna (Fargo)
Ohio- Scotty's Cafe (Columbus)
Oklahoma- Kilkenny's Irish Pub (Tulsa)
Oregon- Paadee (Portland)
Pennsylvania- Smiling Banana Leaf (Pittsburgh)
Rhode Island- Camp Nowhere (Providence)
South Carolina- Hook and Barrel (Myrtle Beach)
South Dakota- Josiah's Coffeehouse and Cafe (Sioux Falls)
Tennessee- Mas Tacos Por Favor (Nashville)
Texas- Wabi House (Dallas)
Utah- Porcupine Pub and Grille (Salt Lake City)
Vermont- Zabby and Elf's Stone Soup (Burlington)
Virginia- The Ten Top (Norfolk)
Washington- Pike Place Chowder (Seattle)
West Virginia- Saigon Pho Kitchen (Morgantown)
Wisconsin- The Soup Brothers (Milwaukee)
Wyoming- Local Restaurant and Bar (Jackson)