Travis Barker Slammed For Putting Kourtney's Son In 'Inappropriate' TikTok
By Rebekah Gonzalez
May 6, 2022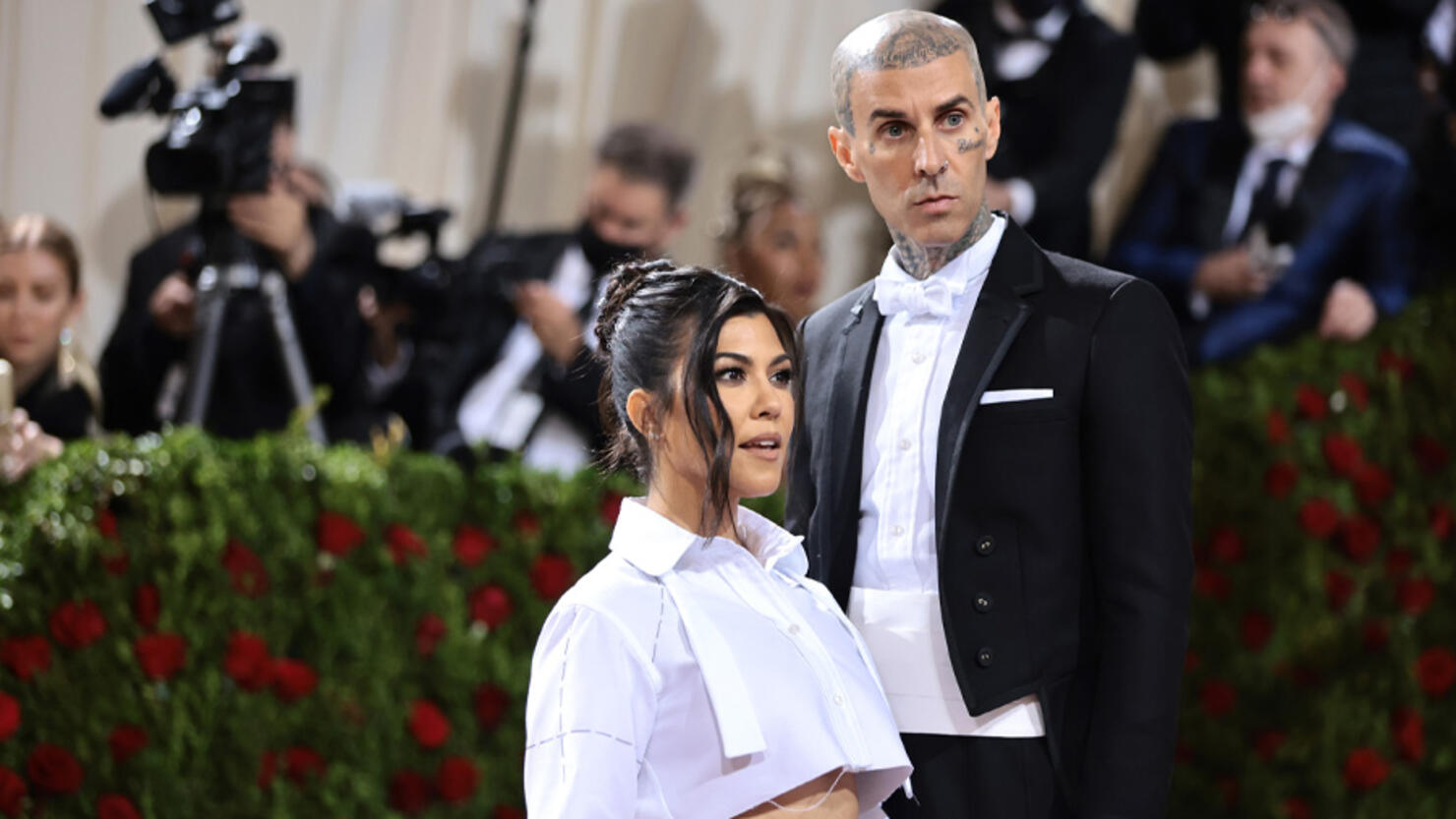 Travis Barker is under fire for letting Kourtney Kardashian's son appear in an "inappropriate" TikTok. The video in question was posted to Barker's son Landon's account. The 18-year-old is seen dancing to the 2017 song "Murder She Wrote" by Tay-K. The TikTok only has Landon, 18, miming the words, and Kourtney's 7-year-old son Reign is standing off the to the side, smiling. Travis then hops into the video, grabbing Reign and lifting him into view behind Landon.
People are obviously taking issue with the lyrics in the song which contain the N-word and other profanities. Landon mimes along to the lyrics "Try to play me like a p**y n**** and it won't work. Chopper with the stock, it's gon' kick but it won't hurt / Turn his b***h sideways, rip 'em like some homework." Then the teenager mimics shooting a gun.
Kourtney's kids made headlines recently after the newest episode of The Kardashians revealed their reactions to her engagement to Travis. "Penelope took it hard," said Kardashian. "I think it's a big change for her. And even though she loves Travis, I think she doesn't know what that means, you know? Is that taking me away?"