Texas Man Bitten By Snake Hiding In Toolbox
By Ginny Reese
May 10, 2022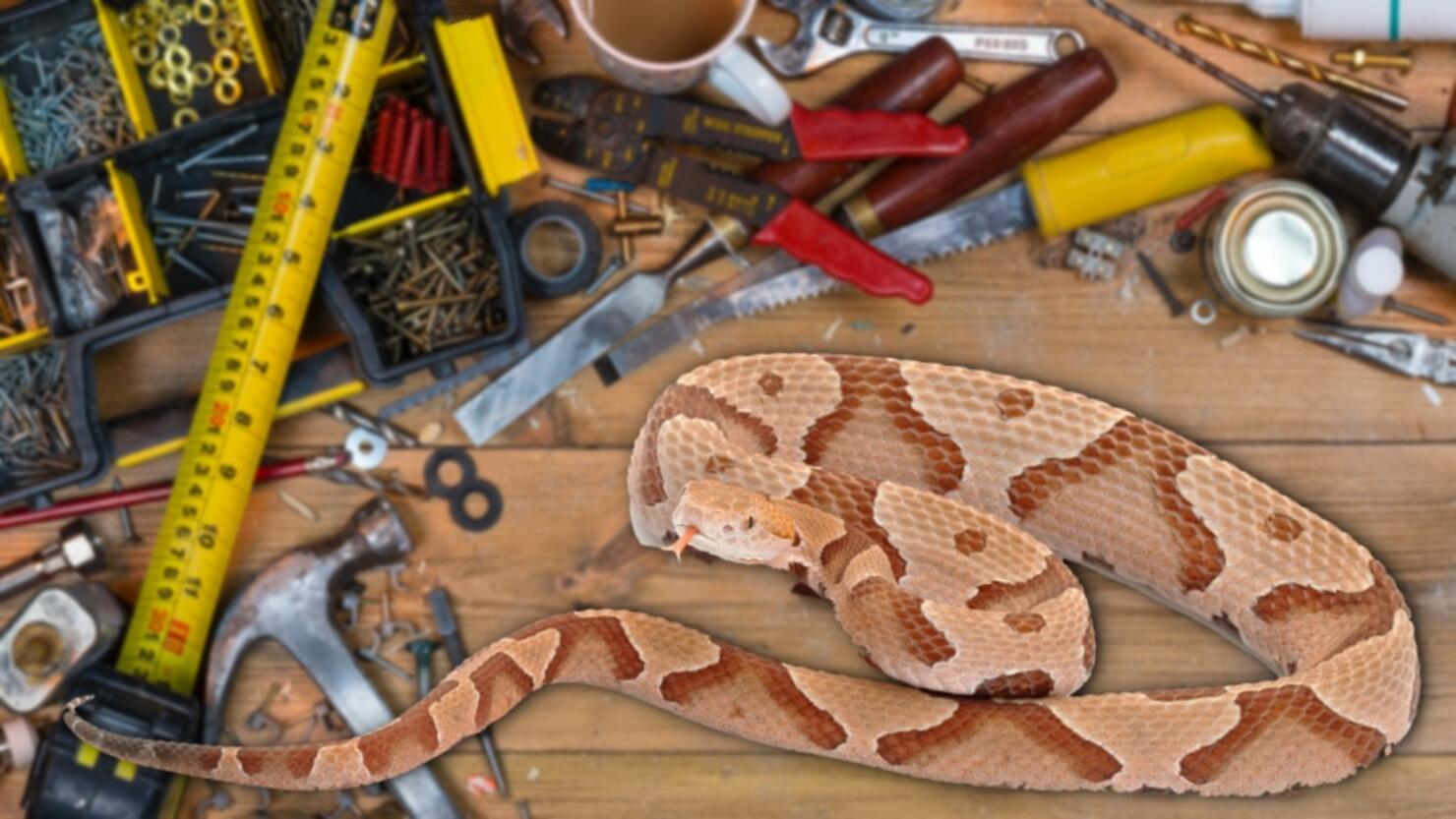 One Texas man got an unwelcome surprise when he opened his toolbox, reported Centre Daily Times.
Mark Holton was fumbling around to find a tool when he felt something bite his index finger. He didn't know he was angering a snake that had curled up in the drawer. He said, "Suddenly I saw and felt something hit my index finger. I opened the drawer the rest of the way and there laid a copperhead snake."
The three foot snake was coiled up among a bed of screwdrivers and wrenches.
Holton said that he had only a small amount of blood after the bite. It was clear that the snake bit him, but it had left little to none of its "painful, flesh-destroying venom," according to Centre Daily Times.
Holton said, "My neighbor Matt loves to catch and relocate snakes so I called him and told him about the snake. He came over and suggested I go see a physician, but I wasn't feeling any pain and decided against it."
"Dry bites" are possible, but they're very rare. Experts urge anyone who is bitten by a venomous snake to "always assume it's going to be an envenomation."
"I was very lucky," Holton said. "I have had many encounters with snakes, but never (had) one strike me."