This Is The Best Cheesesteak In Pennsylvania
By Jason Hall
May 10, 2022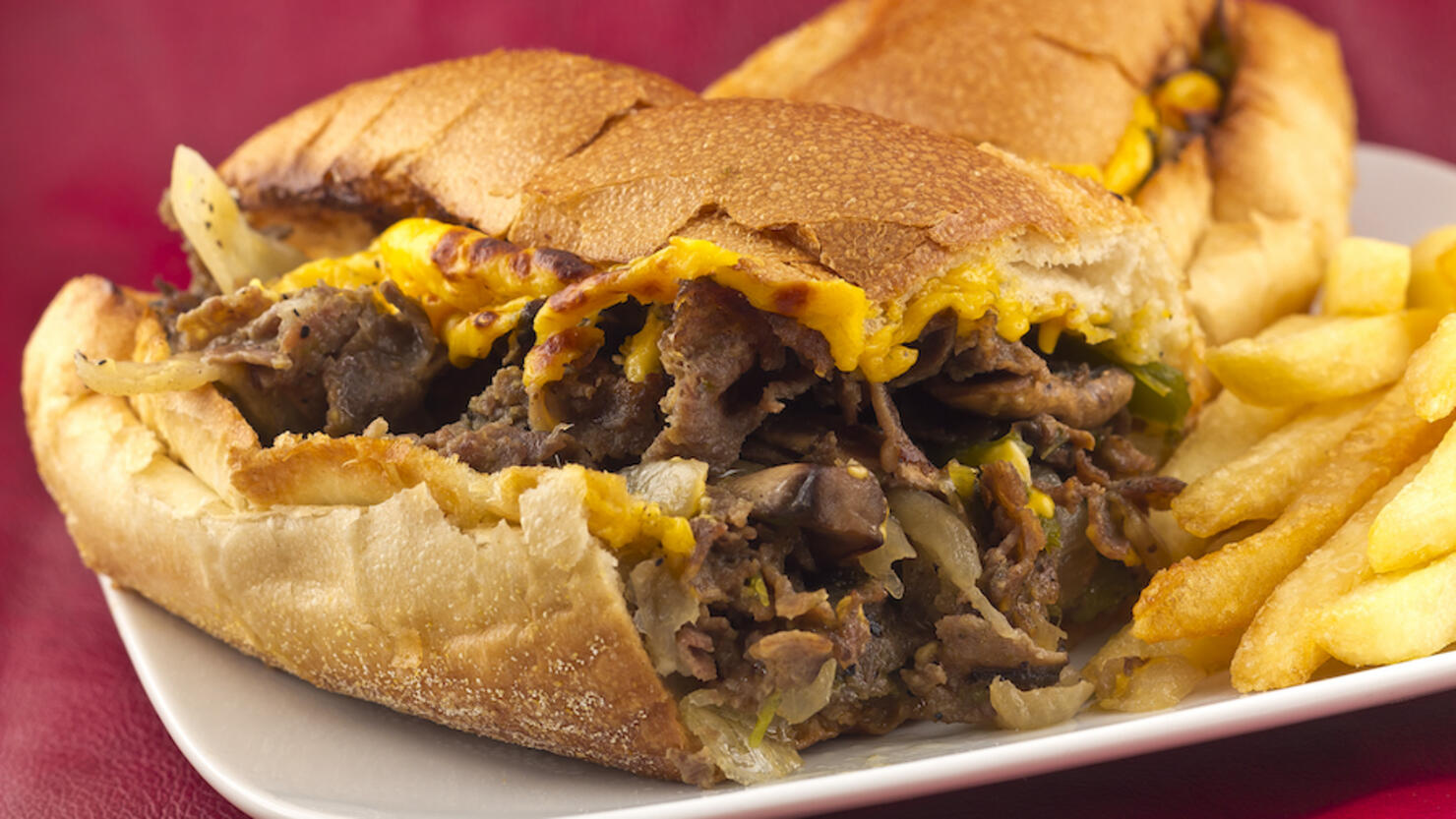 A Philadelphia restaurant is being credited for having the best cheesesteak in Pennsylvania.
Eat This, Not That compiled a nationwide list ranking the best cheesesteak in every state, which included Max's Steaks as the top choice for Pennsylvania.
"Honestly, if you're heading to Philly, you owe it to yourself to do a cheesesteak crawl with a few friends. But after you've stood on the street at Pat's or Genos, head to this spot, made famous in the film Creed (Tessa Thompson shows Michael B. Jordan exactly how to eat the city's favorite sandwich)," Eat This, Not That's Tanya Edwards wrote. "Get a huge sirloin shave steak on an Italian roll and congratulate yourself for making good choices."
Here is Eat This, Not That's full list of the best cheesesteak in every state:
Alabama- B&W Philly Steak and Seafood (Birmingham)
Alaska- Straight Out of Philly (Anchorage)
Arizona- Forefathers (Chandler, Scottsdale and Tempe)
Arkansas- Rocky's on Country Club (Sherwood)
California- The Great Western Steak & Hoagie Co. (Venice)
Colorado- Denver Ted's Cheesesteaks (Denver)
Connecticut- Ray & Mike's Deli (Hamden)
Delaware- Yatz's Subs and Steaks (Wilmington)
Florida- Sonny's Famous Steak Hoagies (Hollywood)
Georgia- Mr. G's Steakout ATL (Atlanta)
Hawaii- Butcher & Bird (Honolulu)
Idaho- The Cheesesteak Guy (Boise)
Illinois- Monti's (Chicago)
Indiana- Hoagies & Hops (Indianapolis)
Iowa- Pepper Jax Grill (multiple locations)
Kansas- Wichita Subs & More (Wichita)
Kentucky- Barry's Cheese Steaks & More (Louisville)
Louisiana- Philly Me Up (Baton Rouge)
Maine- Bennett's Sandwich Shop (Kennebunkport)
Maryland- South Street Steaks (Bethesda)
Massachusetts- Rondo's Submarine Sandwiches (South Boston)
Michigan- Gabriel's Cheese Steak Hoagies (Ypsilanti)
Minnesota- Frank From Philly & Andrea Pizza (Minneapolis)
Mississippi- Fat Albert's (Jackson)
Missouri- Philly Time (Kansas City)
Montana- The Pickle Barrel (Billings, Bozeman and Livingston)
Nebraska- CheeseSteak Grille (Lincoln)
Nevada- Pop's Philly Steaks (Las Vegas)
New Hampshire- Bennett's Sandwich Shop (Portsmouth)
New Jersey- Donkey's Place (Camden)
New Mexico- Alicea's NY Bagels & Subs (Rio Rancho)
New York- Federoff's Roast Pork (Brooklyn)
North Carolina- The Stanley (Charlotte)
North Dakota- Magic City Hoagies (Minot)
Ohio- M&S Drive-thru (Mansfield)
Oklahoma- Hobby's Hoagies (Oklahoma City and Edmond)
Oregon- Grant Philly Cheesesteaks (Portland)
Pennsylvania- Max's Steaks (Philadelphia)
Rhode Island- Sax's Steak and Pizza (Providence)
South Carolina- Geo's Philly Steak Grill (Conway)
South Dakota- Mama's Phried & Phillys (Sioux Falls)
Tennessee- Gyro & Philly Steak (Hermitage)
Texas- R&B's Steaks & Fries (Austin and El Paso)
Utah- DP's Cheesesteak (multiple locations)
Vermont- Al's French Fry (South Burlington)
Virginia- Iggles Cheesesteaks & Burgers (Virginia Beach)
Washington- Tres House of Cheesesteaks (Seattle)
West Virginia- Philly Cheese Steak Plus (Hedgesville)
Wisconsin- Cheesesteak Rebellion (Green Bay)
Wyoming- Miazgas (Jackson Hole)