This Is The Best American Restaurant In Massachusetts
By Jason Hall
May 11, 2022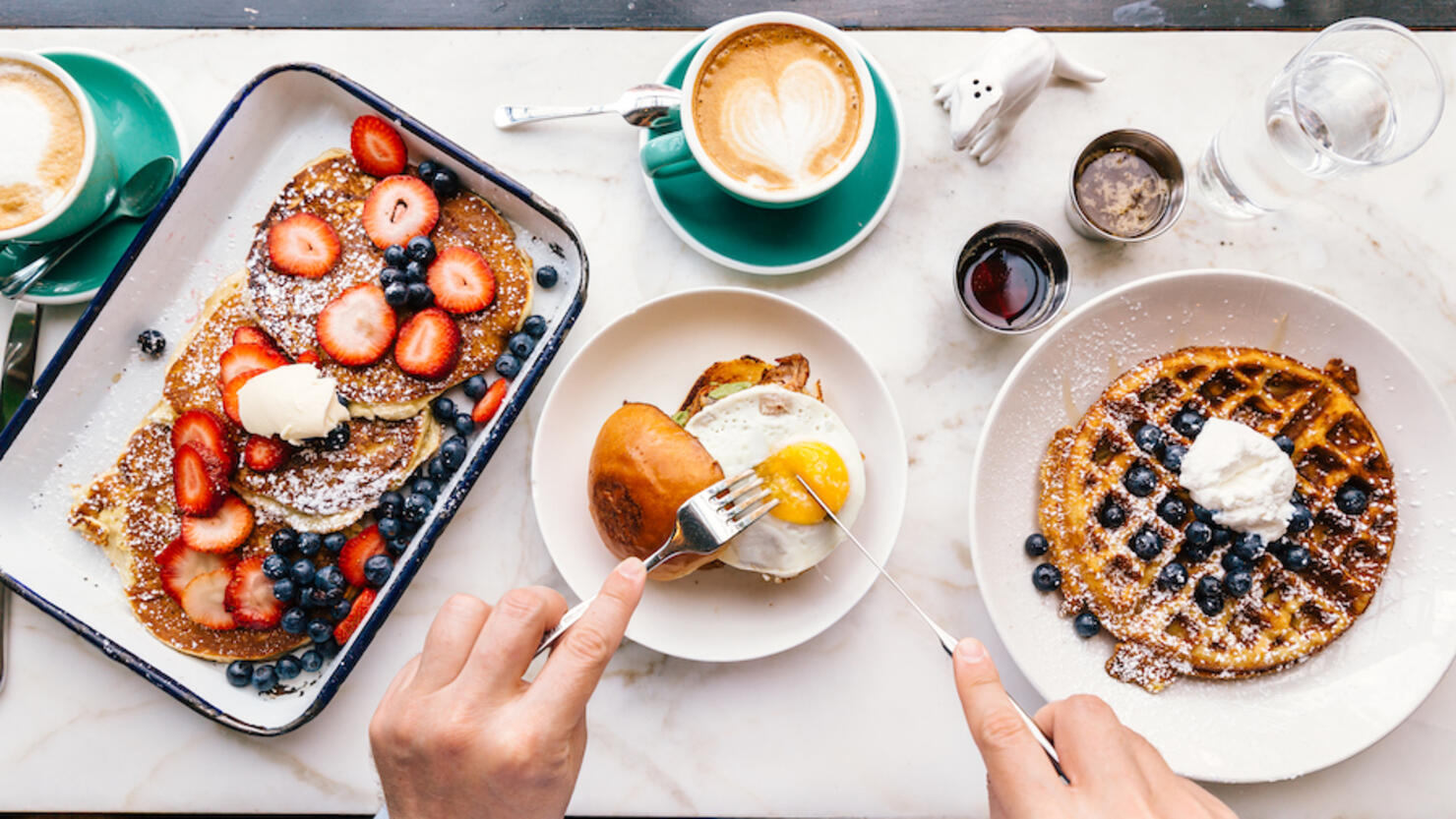 A Worcester restaurant is being credited for having the best American comfort food restaurants in Massachusetts.
Love Food compiled a nationwide list ranking the best restaurant serving American classics in every state, which included Maddi's Cookery and TapHouse as the top choice for Massachusetts.
"In the kitchen of Maddi's Cookery and Taphouse you'll find established Massachusetts chef Adam Hicks, who dishes up tasty pub-style meals such as mac 'n' cheese with steak tips and caramelised [sic] onions, and fried chicken and waffles with jalapeño-infused maple syrup," Love Food wrote. "There's also a large selection of burgers, sandwiches and paninis, as well as interesting takes on classic salads."
Here is Love Food's full list of the best dish in every state:
Alabama- Five Bar (various locations)
Alaska- Chicken Shack (Anchorage)
Arizona- Rusconi's American Kitchen (Phoenix)
Arkansas- Louise (Bentonville)
California- Pann's (Los Angeles)
Colorado- Steuben's Uptown (Denver)
Connecticut- Home Restaurant (Branford)
Delaware- Walter's Steakhouse (Wilmington)
Florida- Boca (various locations)
Georgia- Mrs. Wilkes' Dining Room (Savannah)
Hawaii- 12th Ave Grill (Honolulu)
Idaho- Honey Eatery and Social Club (Coeur d'Alene)
Illinois- Little Goat Diner (Chicago)
Indiana- The Eagle (Indianapolis)
Iowa- Pullman Bar & Diner (Iowa City)
Kansas- The Anchor (Wichita)
Kentucky- Greyhound Tavern (Fort Mitchell)
Louisiana- Dickie Brennan's Steakhouse (New Orleans)
Maine- Bob's Clam Hut (Kittery)
Maryland- The Chasseur (Baltimore)
Massachusetts- Maddi's Cookery and TapHouse (Worcester)
Michigan- Slows Bar BQ (Detroit)
Minnesota- Hell's Kitchen (Minneapolis)
Mississippi- The Pig & Pint (Jackson)
Missouri- Lambert's Cafe (various locations)
Montana- Black Iron Grill & Rotisserie (Miles City)
Nebraska- Little Ted's Pub & Grill (Nebraska City)
Nevada- Big B's Texas BBQ (Henderson)
New Hampshire- Red Arrow Diner (Manchester)
New Jersey- Tops Diner (East Newark)
New Mexico- Nexus Brewery & Restaurant (Albuquerque)
New York- Rocco Steakhouse (New York City)
North Carolina- Haberdish (Charlotte)
North Dakota- Kroll's Diner (various locations)
Ohio- Golden Lamb (Lebanon)
Oklahoma- Redrock Canyon Grill (various locations)
Oregon- Screen Door (Portland)
Pennsylvania- Bud & Marilyn's (Philadelphia)
Rhode Island- Chelo's Hometown Bar & Grille (various locations)
South Carolina- Millers All Day (Charleston)
South Dakota- The Millstone Family Restaurants (Rapid City and Spearfish)
Tennessee- The Stillery (Nashville)
Texas- West Texas Chophouse (El Paso)
Utah- Station 22 Cafe (Provo)
Vermont- Prohibition Pig (Waterbury)
Virginia- Macado's (various locations)
Washington- Metropolitan Grill (Seattle)
West Virginia- Wood Iron Eatery (Fayetteville)
Wisconsin- Little Diner Xpress (Appleton)
Wyoming- Johnny J's Diner (Casper)