This Is The Best Cake In Pennsylvania
By Jason Hall
May 13, 2022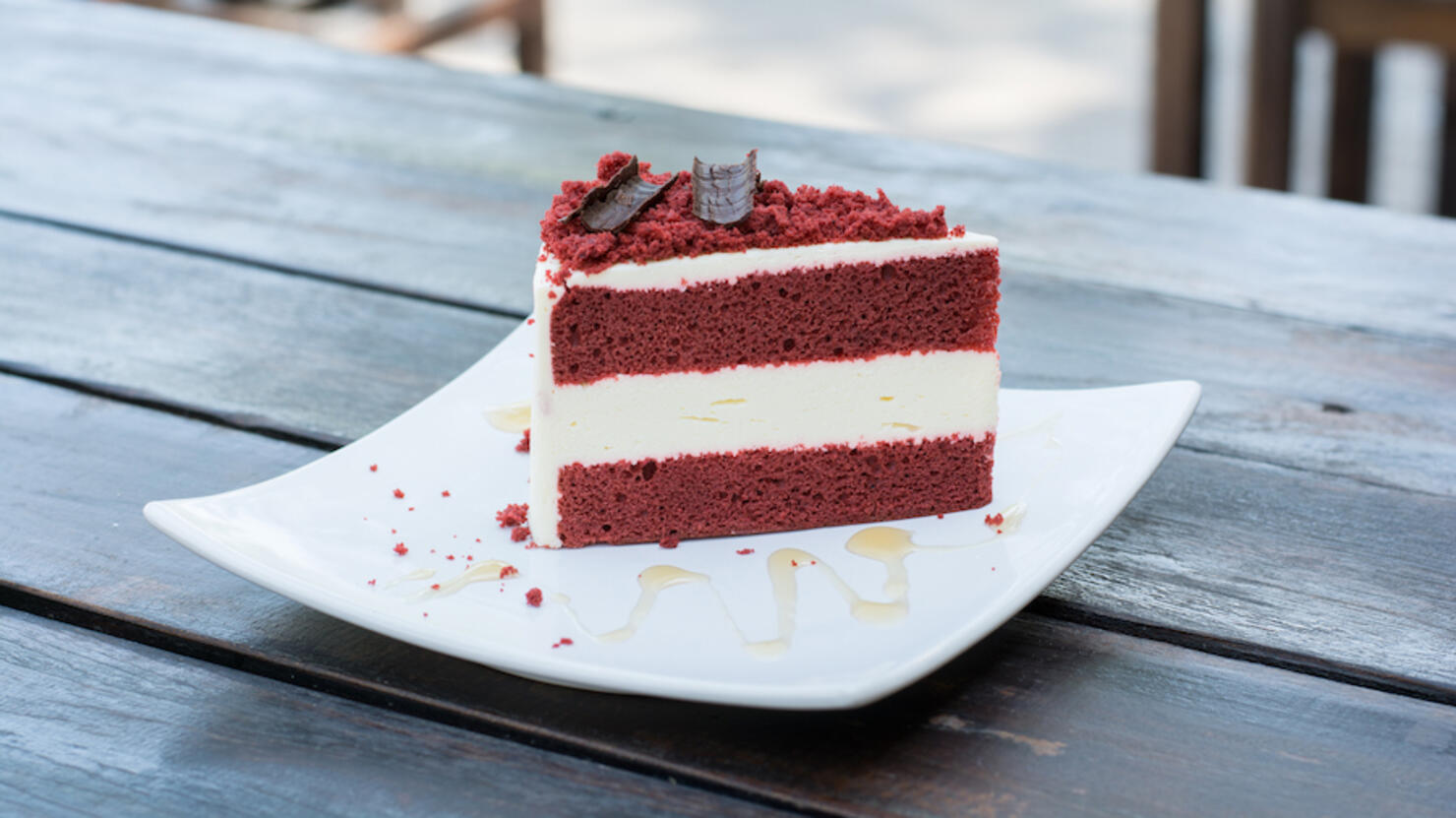 A Berwyn bakery is being credited for having the best cake in Pennsylvania.
Eat This, Not That compiled a nationwide list ranking the best cake in every state, which included the Sweet Potato Cheesecake at Sweet Jazmine's as the top choice for Pennsylvania.
"This Pennsylvania mainstay has been featured on The Rachael Ray Show and is a local favorite thanks to the delicious confections baked by Kimberly Davis Cuthbert, who was trained at the Culinary Institute of America, Eat This, Not That's Caitlin Flynn wrote. "Sweet Jazmine's is known for its cheesecakes and, even if sweet potatoes aren't usually your favorite, you'll be deliciously surprised."
Here is Eat This, Not That's full list of the best cake in every state:
Alabama- Seven Layer Chocolate Cake at Dean's Cake House (Andalusia)
Alaska- Tres Leches at Nilda's Party Creations (Anchorage)
Arizona- Chocolate Raspberry Mousse Cake at The Very Buttercream (Phoenix)
Arkansas- Bundtinis at Nothing Bundt Cakes (Little Rock)
California- Matcha Cake at Cream Pan Bakery (Tustin and Fountain Valley)
Colorado- Vanilla Cake with Bavarian Filling at Little London Cake Shoppe (Colorado Springs)
Connecticut- Double Temptation Cake at DiMare Pastry Shop (Stamford)
Delaware- Carrot Cake at Sweetopia (Newport)
Florida- Key Lime Cheesecake at Floribbean Flo's (Sarasota)
Georgia- Caramel Cake at Rhodes Family Baker (Atlanta)
Hawaii- Japanese Cakes at Patisserie La Palme D'Or (Honolulu)
Idaho- Lemon Torte at Granny C's Bakery (Boise)
Illinois- J'ard Cakes at Cake Sweet Food (Chicago)
Indiana- Gwendolyn's Famous Earl's Court Chocolate Cake at Cake Bake Shop by Gwendolyn Rogers (Indianapolis)
Iowa- Cake Pops at Candle Ready Cakes (Dubuque)
Kansas- Red Velvet Cake at Augustine's Bakery (Hays)
Kentucky- Pinneapple Butter Cake at Mert's Cakes (Louisville)
Louisiana- Funfetti Cake at Bittersweet Confections (New Orleans)
Maine- Lemon Chambord at Beach Pea Baking Co. (Kittery)
Maryland- Rita's Delight at Desserts by Rita (Havre De Grace and Ocean City)
Massachusetts- Cheesecake at 7at9 Bakery (Sommerville)
Michigan- Chocolate Ho-Ho at Cakes By Stephanie (Monroe)
Minnesota- Honeywine Moscato Cake at Thirsty Whale Bakery (Minneapolis)
Mississippi- Custom Themed Cakes to Order at Campbell's Bakery (Jackson)
Missouri- Pound Cake at Nathaniel Reid Bakery (St. Louis)
Montana- Lemon Huckleberry Cake at Bernice's Bakery (Missoula)
Nebraska- Lemon Raspberry Cake at Rabbit Hole Bakery (Lincoln)
Nevada- Tiramisu Cheesecake at The Cheesecake Baker (Las Vegas)
New Hampshire- Custom Sponge Cake at Bearded Baking Co. (Manchester)
New Jersey- Salted Cashew Caramel Tart at the Artist Baker (Morristown)
New Mexico- Mocha Dawn Torte at Chocolate Maven (Santa Fe)
New York- Brooklyn Blackout at Ladybird Bakery (Brooklyn)
North Carolina- Pink Lemonade Cake at Maxie B's Bakery & Dessert Cafe (Greensboro)
North Dakota- Lemon Curd Layer Cake at Nichole's Fine Pastry (Fargo)
Ohio- Topsy Turvy Cakes at Michael Angelo's Bakery (Broadview Heights)
Oklahoma- Chocolate Strawberry Cake at Rosebeary's Bakery (Oklahoma)
Oregon- Boccone Dolce at Papa Hadyn (Portland)
Pennsylvania- Sweet Potato Cheesecake at Sweet Jazmine's (Berwyn)
Rhode Island- Strawberry Shortcake at Bake. Eat. Love (Pawtucket)
South Carolina- 7-Layer Caramel Cake at Caroline's Cakes (Spartanburg)
South Dakota- Chocolate Espresso Cake at Queen City Bakery (Sioux Falls)
Tennessee- Elvis Cake at Sweet 16th (Nashville)
Texas- Cake in a Jar at Moonlight Cakes (Bedford)
Utah- Olive Oil Cake at Tulie Bakery (Salt Lake City)
Vermont- Crème Brûlée Cake at Mirabelles Bakery (South Burlington)
Virginia- Candy Bar Crunch at Fluffy Thought Cakes (McLean)
Washington- Princess Cake at Byen Bakeri (Seattle)
West Virginia- German Chocolate Cake at Spring Hill Pastry Shop (South Charleston)
Wisconsin- Carrot Cake at Craig's Cake Shop (Verona)
Wyoming- French Macaroon Cake at Buttercream Cake Design (Jackson Hole)