Queen Elizabeth Attends Star-Studded 'A Gallop Through History' Event
By Rebekah Gonzalez
May 16, 2022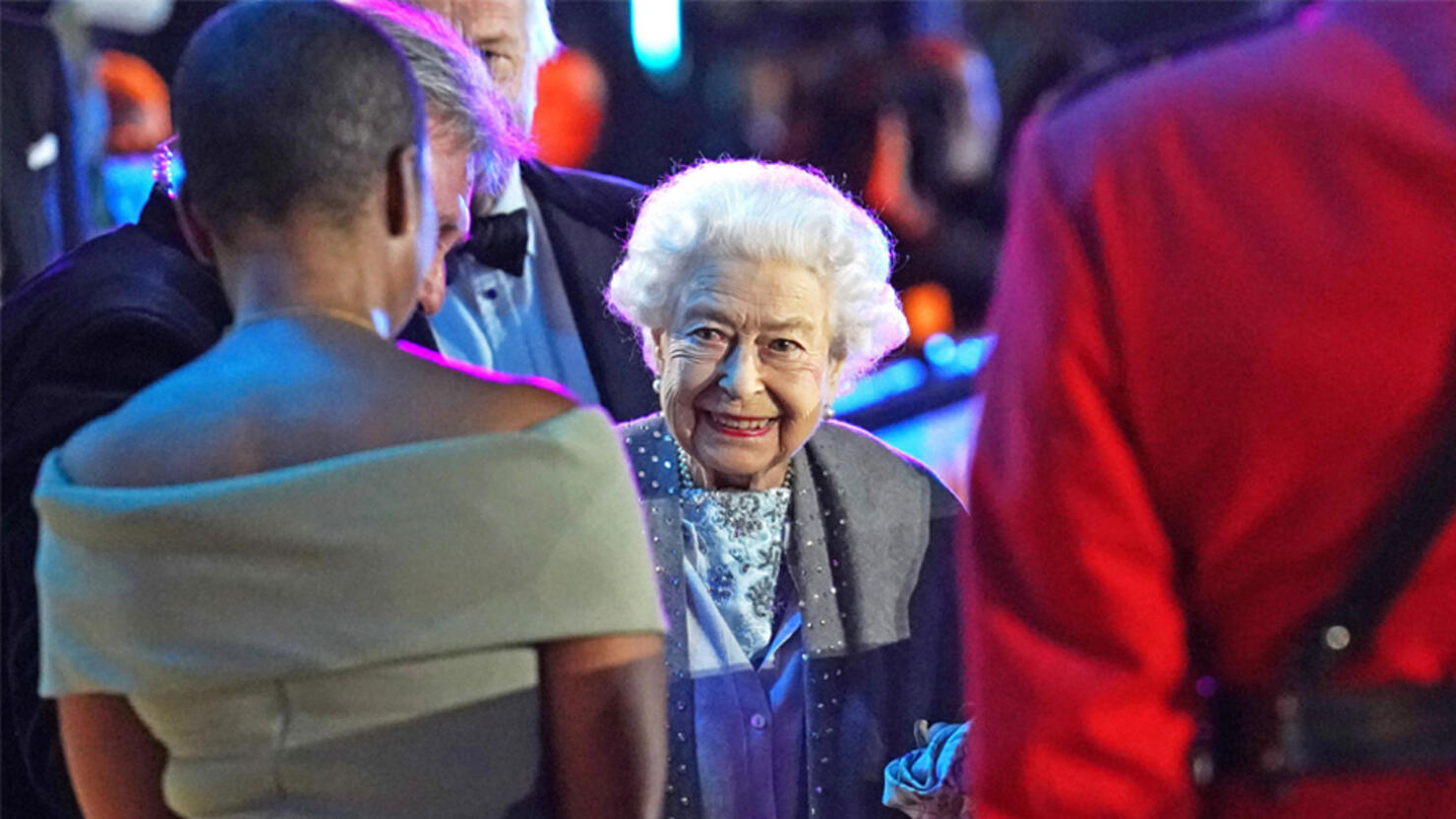 Queen Elizabeth was in high spirits when she attended her continued Platinum Jubilee Celebrations on Sunday evening (May 15) during a televised event called "A Gallop Through History." The special event included an eclectic range of performances from musical performances to horse displays and featured a list of star-studded presenters including Tom Cruise and Dame Helen Mirren.
Organizers told ITV News they weren't sure the Queen would make an appearance at the event, but she made the short drive from Windsor Castle to the event's showgrounds. She pulled up in a black Range Rover to applause from thousands of spectators. She was accompanied by her son Prince Edward. The Queen made her way to the Royal Box using a walking stick while wearing a blue dress, gray cardigan and accessorized with black shoes and a handbag. The Queen was also honored with a standing ovation before the Platinum Jubilee celebrations kicked off. According to ITV, the "audience rose to their feet applauding and cheering when the monarch arrived at the arena."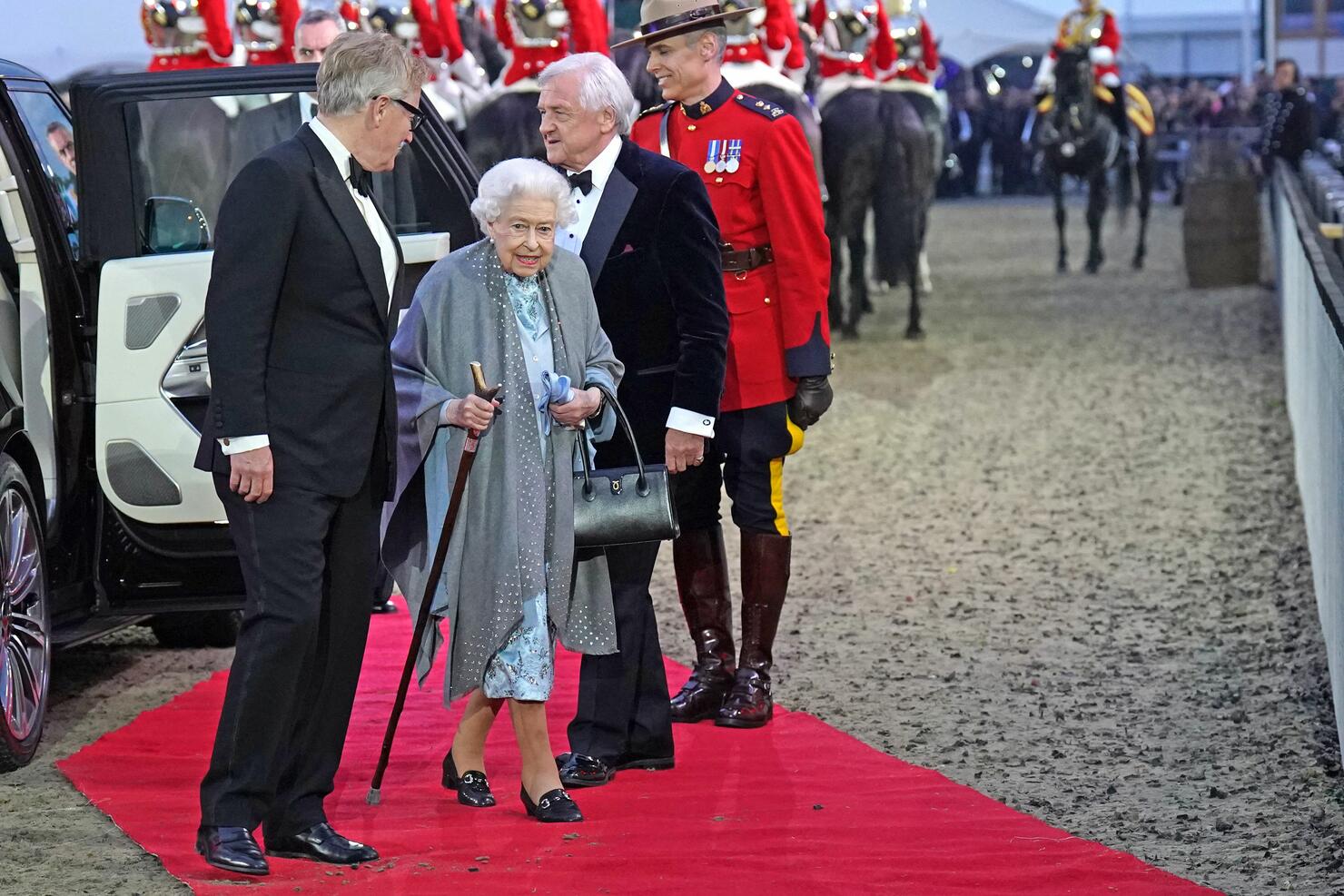 Cruise introduced a section that celebrated the four nations of the United Kingdom (England, Scotland, Wales, and Northern Ireland). Before presenting he told ITV, "[To] people of all walks of life — not just America but the world — [she's admired for] dignity, devotion and kindness that I have always felt about her," he said. "And [she is] someone who understands her position and held it through a history of 70 years."  
According to People Royals, Mirren closed the show by addressing Queen Elizabeth, saying, "For all these years you have carried our nation and have been its heart and drumbeat. Our sincere and most loving thanks." 
More Platinum Jubliee events will continue including the Trooping the Colour, a live concert called 'Platinum Party at the Palace,' the Big Jubilee Lunch, and the Platinum Jubilee Pageant.