Lil Wayne Responds To Mark Cuban After Dallas Mavericks Owner Trolled Him
By Tony M. Centeno
May 18, 2022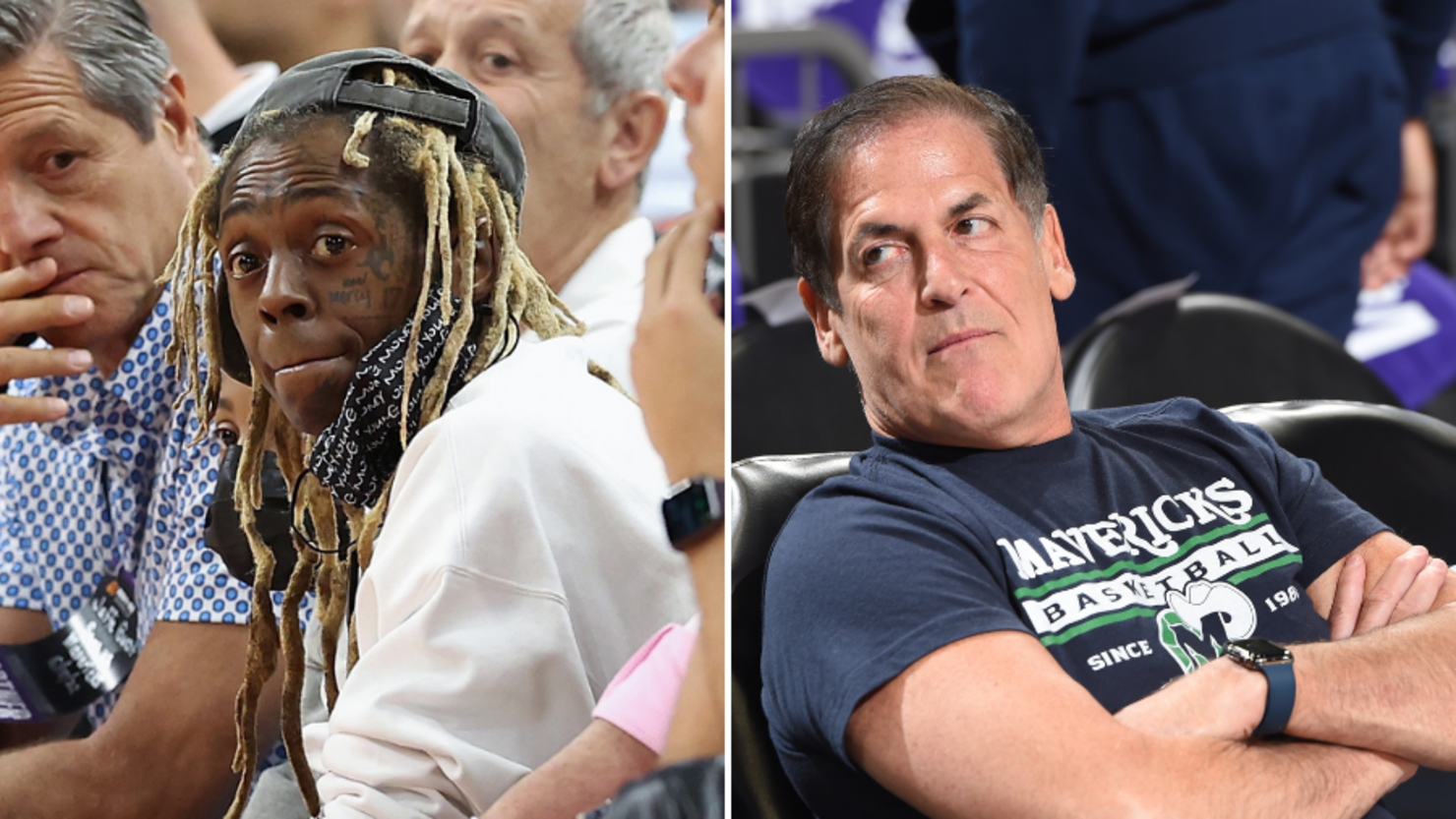 Lil Wayne developed an unsavory beef with Dallas Mavericks owner Mark Cuban during the NBA Western Conference semifinals. After some back-and-forth on social media, Weezy finally had enough of Cuban and went off on him in a tweet that's got everyone talking.

On Tuesday night, May 17, Lil Wayne hit up his Twitter account to respond to Mark Cuban's recent tweet about the Dallas Mavericks' win over the Phoenix Suns in Game 7 of the Western Conference Semifinals on Sunday night. In his angry response, Wayne appeared to threaten Cuban by claiming he'll get him "smacked" and issued a stern warning.
Ya lil bitch it's up

— Lil Wayne WEEZY F (@LilTunechi) May 18, 2022
"Mark Cuban don't make me get u smacked boy," Wayne tweeted. "U playin w me?? I will piss in ya fkn mouth ho."

"Ya lil b***h it's up," he added in a separate tweet.

Wayne ended up deleting the threatening tweet, but by the time he took it down the discourse had already begun. Fans had mixed reactions to the tweet. While some were disgusted, others appeared to fuel the beef with their approval of Wayne's tweet. The rapper's delayed response arrived after Mark Cuban trolled Wayne once the Mavs won the series. On Monday, Cuban posted a photo of Wayne, who was rooting for the Suns, sitting in front row for the semifinals with the caption, "It's a s**t show, put you front row," which is a bar from the rapper's song "Uproar."

Wayne and Cuban's issues appeared to begin earlier this month when Wayne called Mavs point guard Luka Doncic a "ho" on Twitter. After the diss, Doncic actually stood out as one of the key players who helped lead the Dallas team to victory. So far, Cuban hasn't responded to Wayne's now-deleted tweet but hopefully both of them can resolve their issues before the Finals begin in June.