Video Shows Jewelry Store Employees Fighting Off Attempted Smash-And-Grab
By Jason Hall
May 23, 2022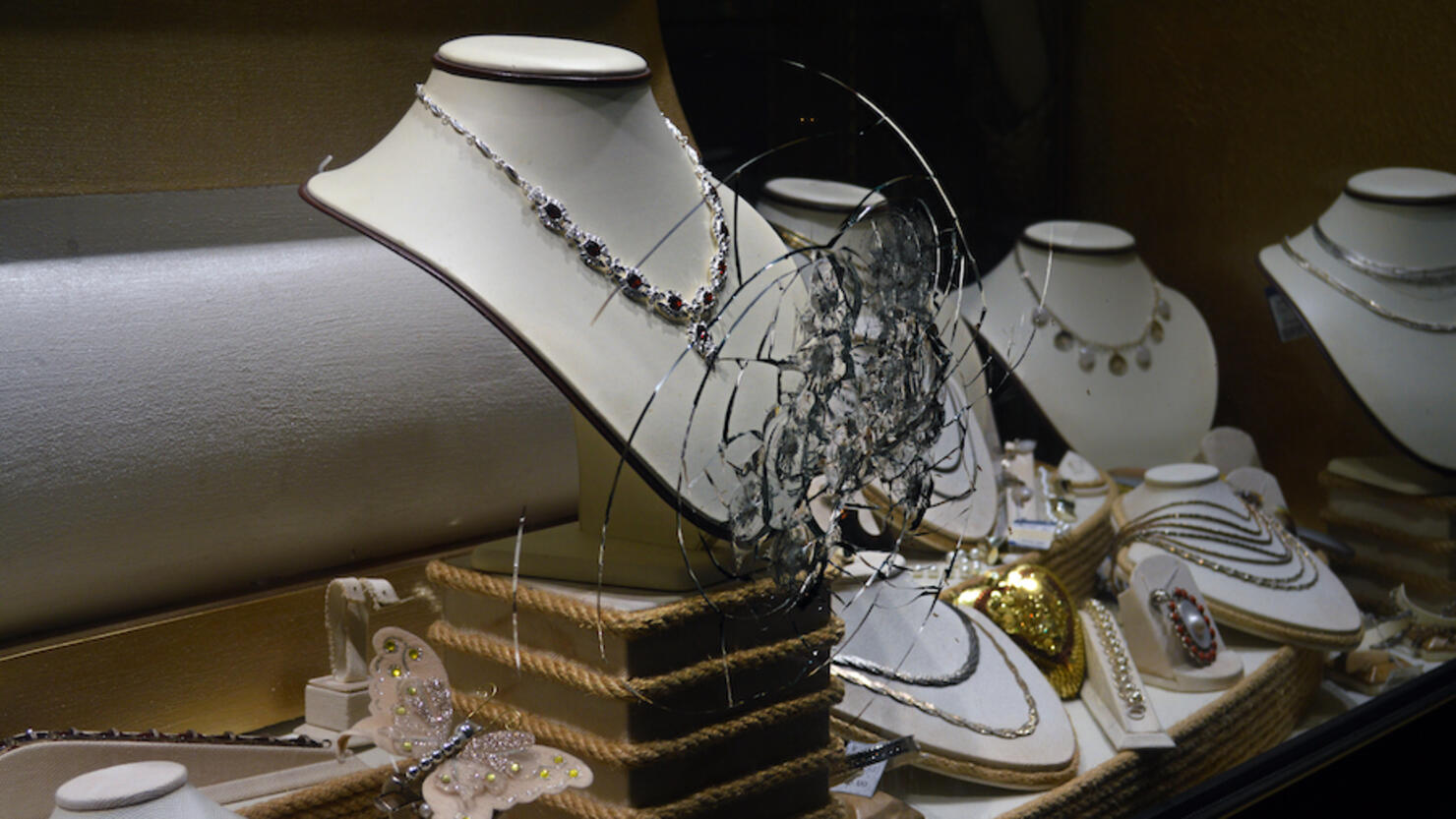 Employees at a family-owned Huntington Beach jewelry store managed to fight off a group of thieves during an attempted smash-and-grab heist over the weekend.
Surveillance video showed the employees at the Princess Bride Diamonds jewelry store in the Bella Terra shopping center quickly respond after one of the four hooded suspects used a hammer to smash a display glass case, NBC Los Angeles reports.
Huntington Beach Police confirmed the incident took place at around noon on Sunday (May 22).
Siblings Sarah and Dallas Baca told NBC Los Angeles they were in the back of the store when Dallas noticed the group enter.
"I didn't think too much going into it, I just kind of reacted," Dallas said. "I feel like you never think it's gonna happen to you but you always know it's a possibility, in the back of your mind."
Dallas is shown on the surveillance video punching several suspects while Sarah is initially seen "looking for something big and heavy to hit them with" before grabbing and swinging a stool at the suspects.
The siblings confirmed the suspects fled the store empt handed and said -- despite being aware of several recent similar incidents in the area -- Sunday's attempted robbery was the first they personally experienced since opening the store in 2006.
"That's definitely very frustrating. They feel like they can get away with it," Sarah said via NBC Los Angeles. "But I'm really happy that we were able to stop that from happening."