Ed Sheeran Announces He's Dropping 4 New Songs
By Rebekah Gonzalez
May 25, 2022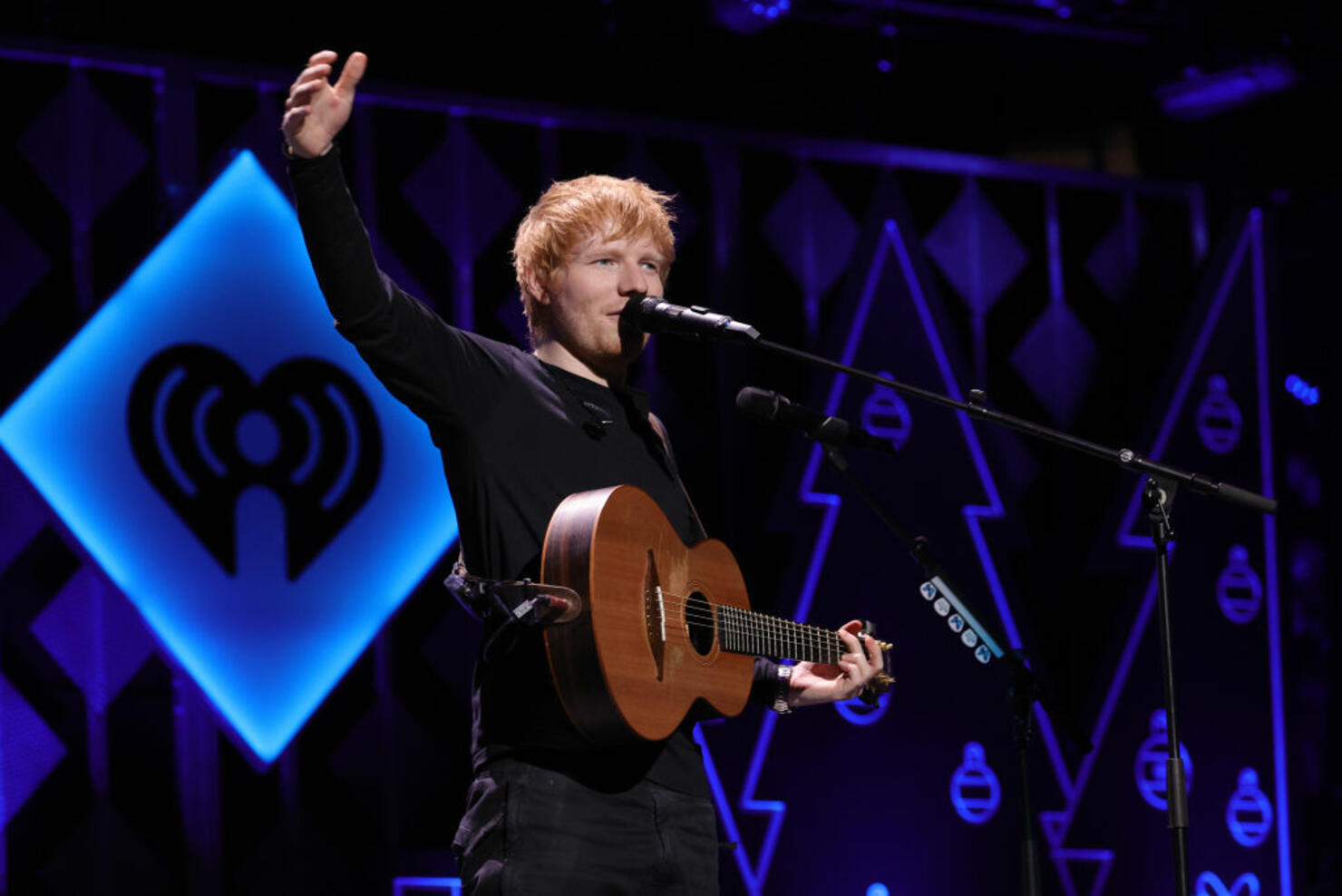 "There's new Ed music on the way!" Ed Sheeran announced in a sweet new video shared on his social media accounts. The singer revealed the tour edition of his latest album = is set to drop on Friday, May 27. A t total of nine additional tracks will be included on this version of the album including two brand new songs and two that were featured in the 2019 movie Yesterday but were never officially released to the public.
In the video, Sheeran explained to his fans, "I was in a film called Yesterday and I did two songs for the film that never got released." The hitmaker then revealed the tracks by pointing up to brief scenes from the film that used the music that appeared above him. The two songs are "One Life" and "Penguins."
There's new Ed music on the way! The tour edition of "=" drops this Friday. Includes 9 additional tracks, 2 brand new ones, and 2 that were featured in 'Yesterday'. pic.twitter.com/zITyvLGVlr

— Ed Sheeran HQ (@edsheeran) May 25, 2022
As for the remaining two new tracks, Sheeran kept the details on those two vague. "I hope you like them and check them out," he said before signing off. The "Shape of You" singer released = (pronounced "equals"), his fifth studio album, in October of 2021. The song "Bad Habits" acted as the lead single and became his 10th UK number one hit spending eleven consecutive weeks at the top of the UK Singles Chart. The song was dethroned by another one of his singles from the album, "Shivers," which also became a hit in the US.
Most recently, Sheeran has released several versions and remixes of the song "2Step" including a version with a Ukrainian band to raise money for those being impacted by the war. Before that, he teamed up with rapper Lil Baby for another version of the song, which they also dedicated to Ukraine.
As for his personal life, Sheeran and his wife Cherry Seaborn welcomed their second child in a surprise announcement on May 19.