This Is The Best All-You-Can-Eat Buffet In Massachusetts
By Jason Hall
June 7, 2022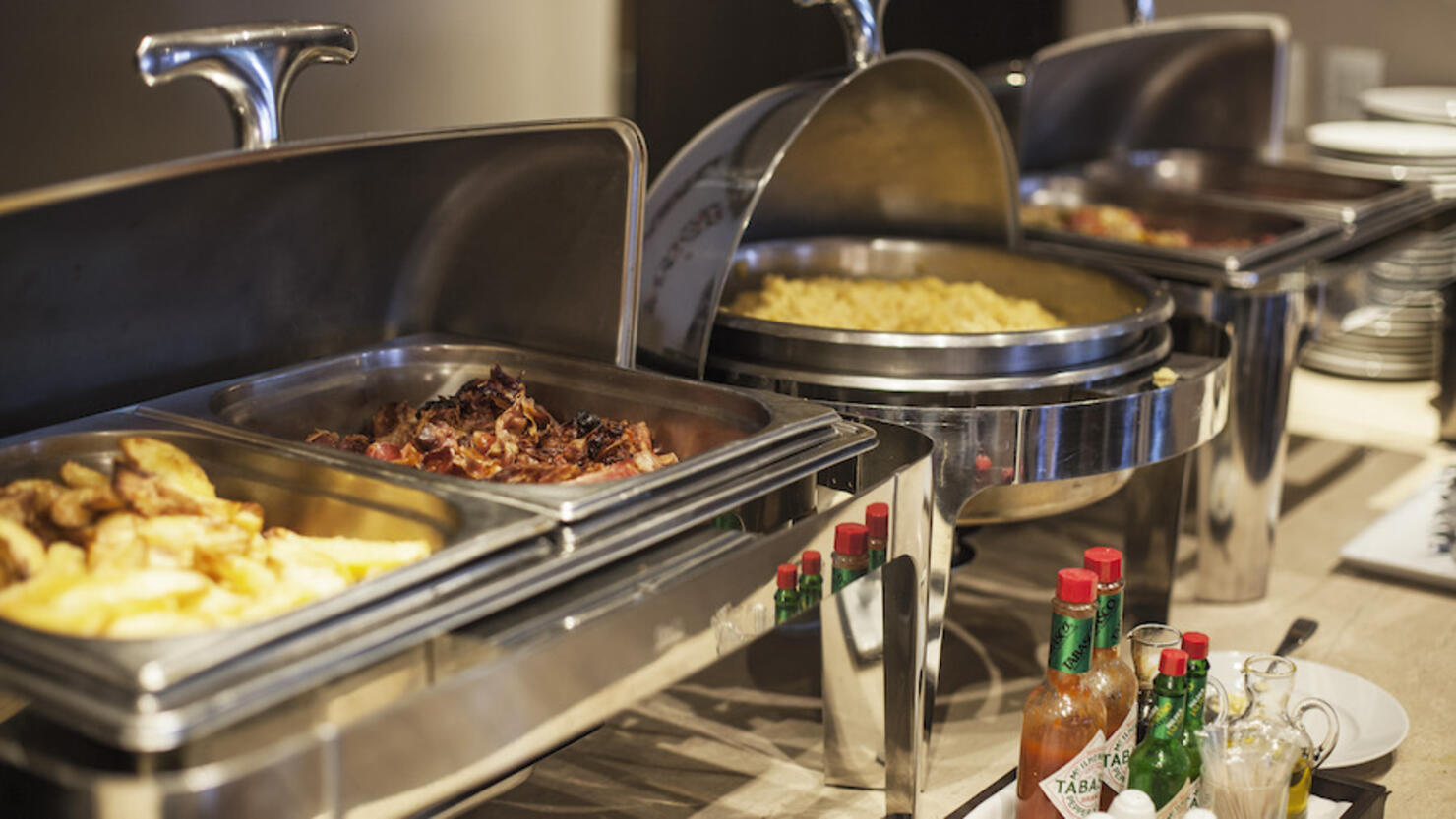 A Boston restaurant is being credited for having the best all-you-can-eat deal in Massachusetts.
The Daily Meal compiled a nationwide list ranking the best all-you-can-eat deal in every state, which included Darryl's Corner Bar as the top choice for Massachusetts.
"Boston's laid-back Darryl's Corner Bar & Kitchen serves some of the best soul food in America," the Daily Meal's Dan Myers wrote. "It's best known for its all-you-can-eat jazz brunch, served Sundays from 10 a.m. to 3 p.m. for $24.95 for adults and $16.95 for kids 6-12. Diners can feast on fried chicken, barbecue ribs, rice and beans, collard greens, mac and cheese, scrambled eggs, waffles, ham and a variety of other weekly rotating dishes."
Here is the Daily Meal's full list of the best dish in every state:
Alabama- Barnyard Buffet (Saraland)
Alaska- Gold Creek Salmon Bake (Juneau)
Arizona- Wandering Horse Buffet (Scottsdale)
Arkansas- Brown's Country Store and Restaurant (Benton)
California- Hae Jang Chon (Los Angeles)
Colorado- Los Cabos II (Denver)
Connecticut- Evergreens at the Simsbury Inn (Simsbury)
Delaware- Deerfield (Newark)
Florida- The Circle (Palm Beach)
Georgia- Nori Nori (Atlanta)
Hawaii- 100 Sails (Honolulu)
Idaho- China Grand Buffet (Boise)
Illinois- Warsaw Inn European Buffet (Lynwood)
Indiana- The Journey (Indianapolis)
Iowa- Americana (Des Moines)
Kansas- Cinzetti's (Overland Park)
Kentucky- J. Graham's Café (Louisville)
Louisiana- Dooky Chase (New Orleans)
Maine- Harraseeket Inn (Freeport)
Maryland- Hooper's Crab House (West Ocean City)
Massachusetts- Darryl's Corner Bar & Kitchen (Boston)
Michigan- The Grand Hotel Main Dining Room (Mackinac Island)
Minnesota- Cornerstone Buffet & Restaurant (Melrose and Sartell)
Mississippi- Palace Buffet (Biloxi)
Missouri- PeachTree Restaurant (Kansas City)
Montana- Soup and Such (Billings)
Nebraska- Valentino's Grand Italian Buffet (various locations)
Nevada- Bacchanal Buffet, Caesars Palace (Las Vegas)
New Hampshire- The Foundry (Manchester)
New Jersey- The Borgata Buffet, The Borgata (Atlantic City)
New Mexico- Tomato Café (Albuquerque)
New York- Becco (New York City)
North Carolina- Casey's Buffet (Wilmington)
North Dakota- Passage to India (Fargo)
Ohio- Mrs. Yoder's Kitchen (Mount Hope)
Oklahoma- Mt. Everest Cuisines (Edmond)
Oregon- Abhiruchi (Beaverton)
Pennsylvania- Shady Maple Smorgasbord (East Earl)
Rhode Island- The Nordic (Charlestown)
South Carolina- Captain George's Seafood Restaurant (Myrtle Beach)
South Dakota- Sanaa's Gourmet (Sioux Falls)
Tennessee- Brook Shaw's Old Country Store (Jackson)
Texas- Allen's Family Style Meals (Sweetwater)
Utah- The Roof Restaurant (Salt Lake City)
Vermont- J. Morgan's Steakhouse (Montpelier)
Virginia- Michie Tavern (Charlottesville)
Washington- Salty's on Alki Beach (Seattle)
Washington, D.C.- Seasons
West Virginia- Quinet's (New Martinsville)
Wisconsin- North Country Steak Buffet (La Crosse)
Wyoming- Bar J Chuckwagon (Wilson)