47 Facts To Get You Pumped For The 2022 iHeartRadio Music Festival Lineup
By Rebekah Gonzalez
September 15, 2022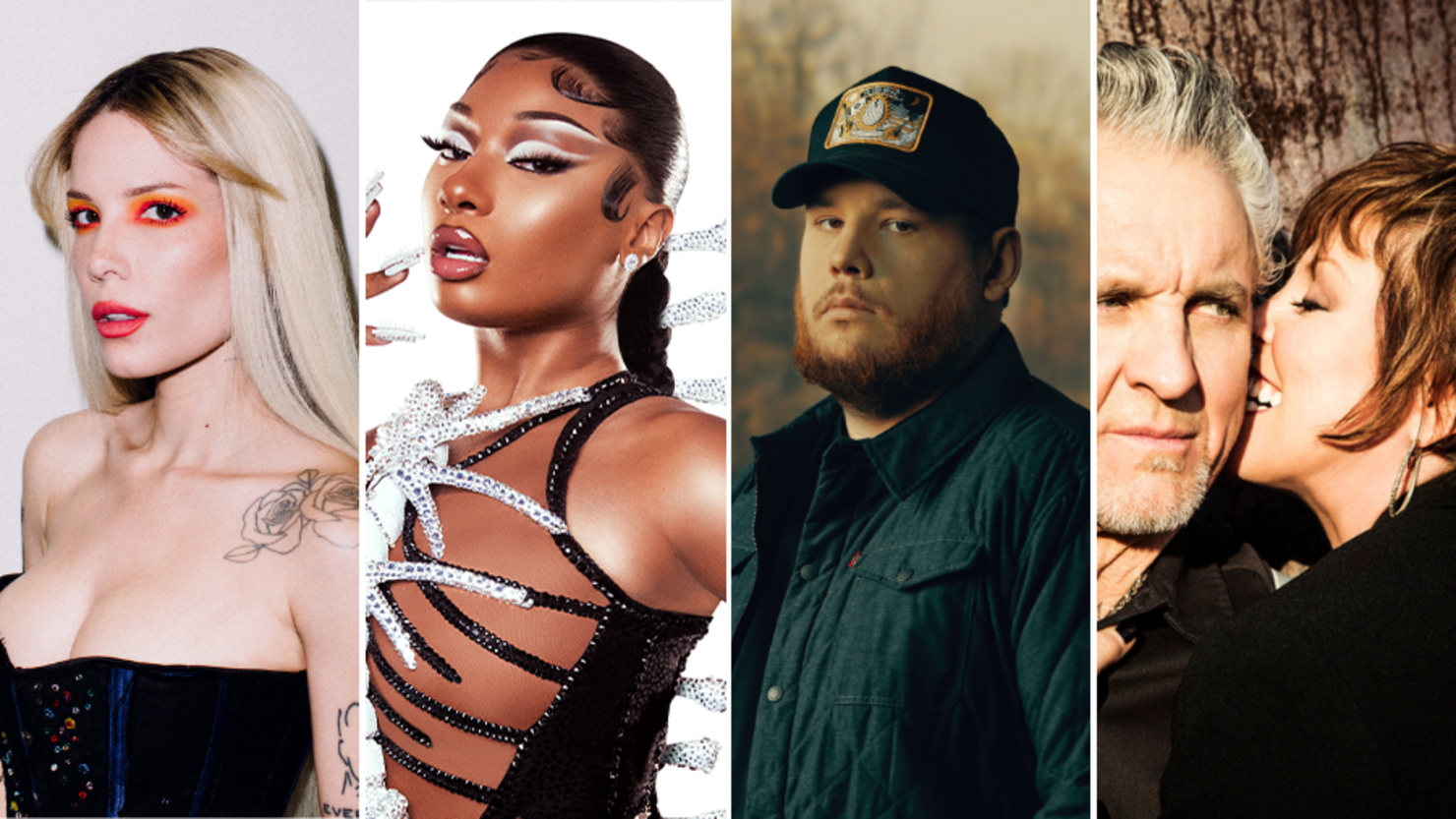 The iHeartRadio Music Festival is returning to Las Vegas and this year's star-studded lineup is something you won't want to miss. The festival, hosted by Ryan Seacrest, will take place on September 23rd and 24th and feature performances from Avril Lavigne, Black Eyed Peas, Diddy, Diplo, Halsey, Lionel Richie, LL COOL J, Luke Combs, Marcus Mumford, Maren Morris, Megan Thee Stallion, Morgan Wallen, Pat Benatar & Neil Giraldo, Pitbull, Sam Smith, The Black Keys and more. Tickets are available to the general public on AXS.com.
To get you pumped for this year's iHeartRadio Music Festival, we've compiled a list of facts about the all-star lineup that you probably didn't know. Check them out below!
1 of 47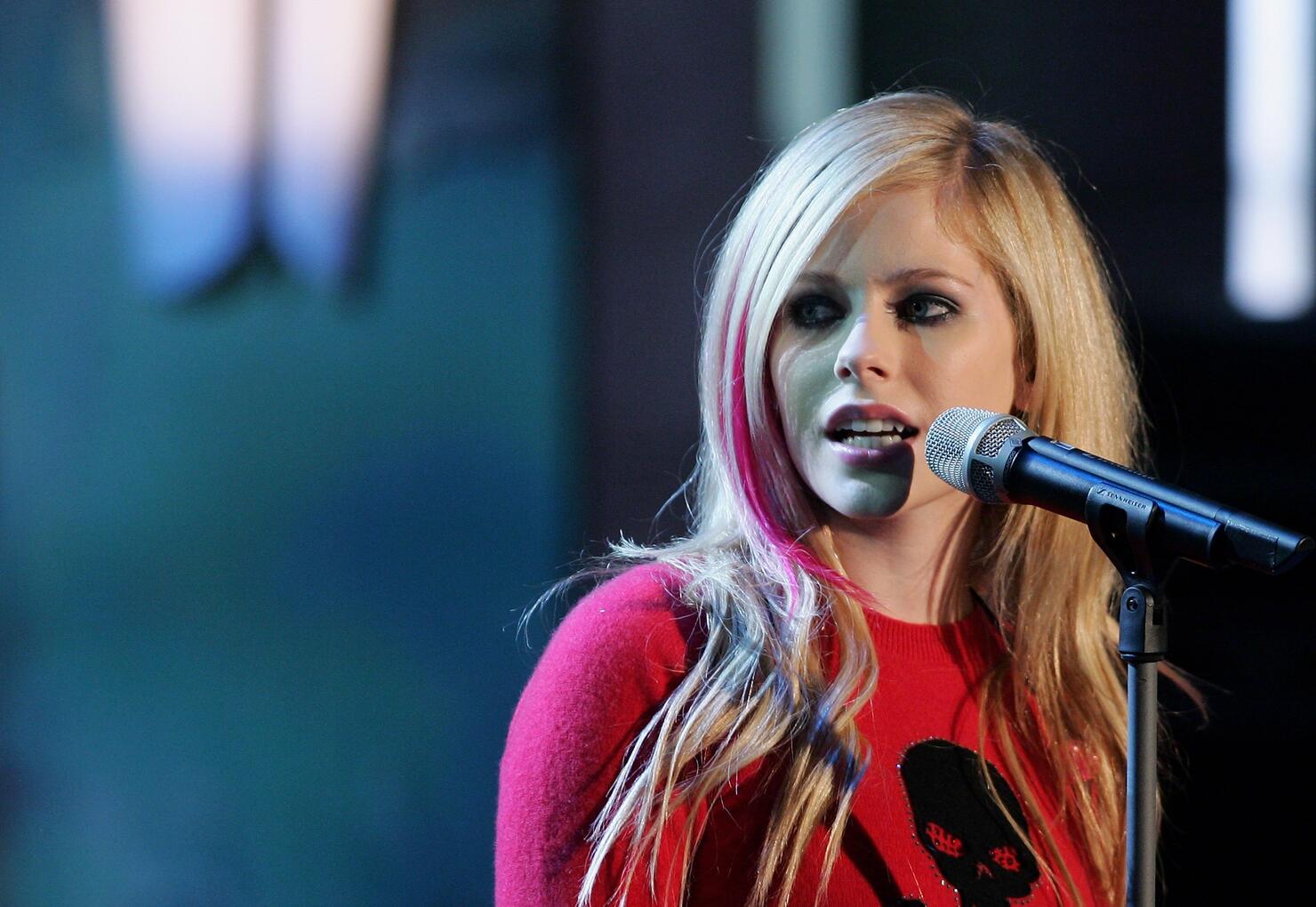 Avril Lavigne has a pizza named after her in her hometown of Napanee, Ontario.
Photo: Getty Images
2 of 47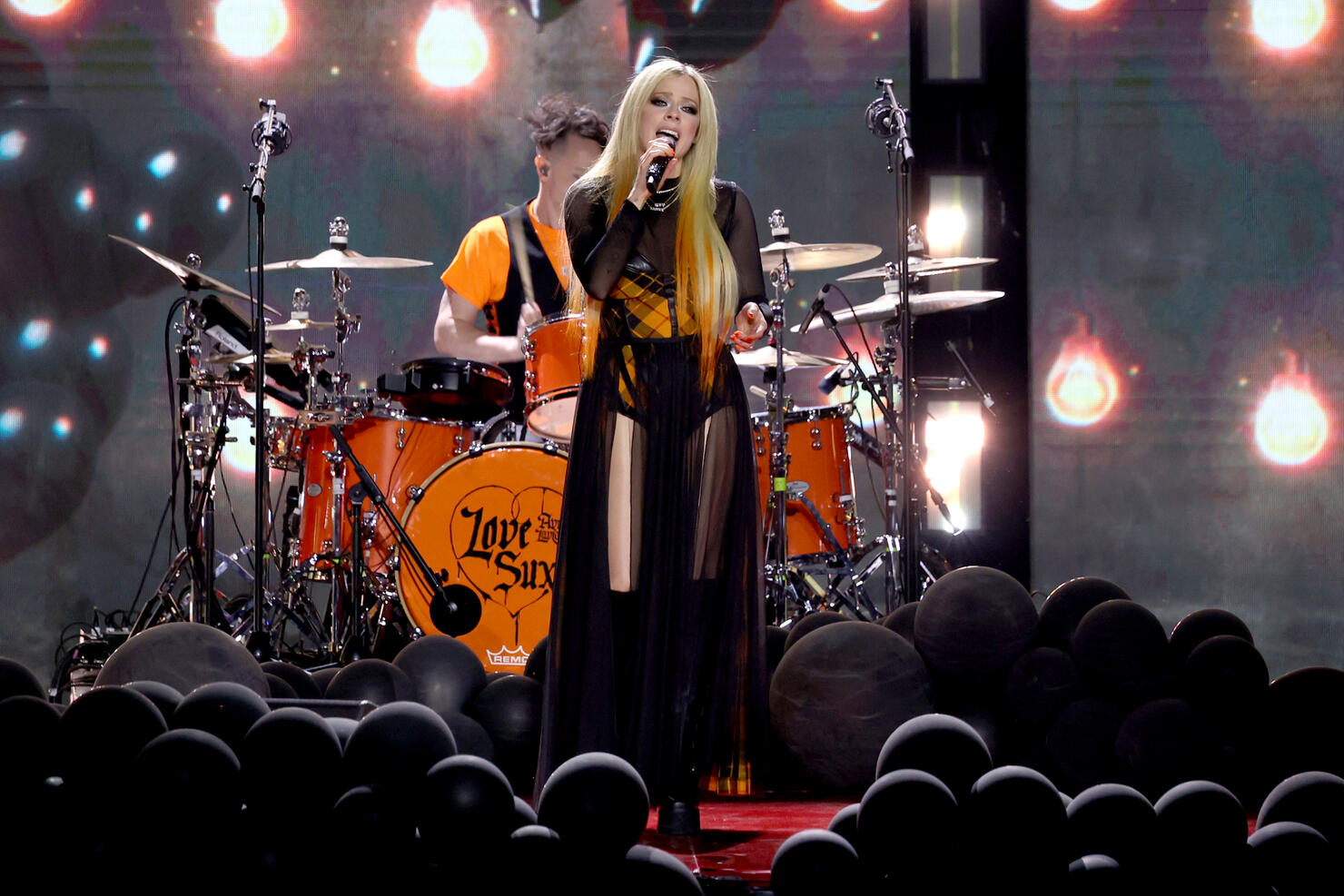 Avril won a contest at age 14 where the prize was to sing on the stage of a sold-out arena with Shania Twain. "She gave me an opportunity to get up onstage as a young kid, and that definitely helped me in my career," she said.
Photo: Getty Images
3 of 47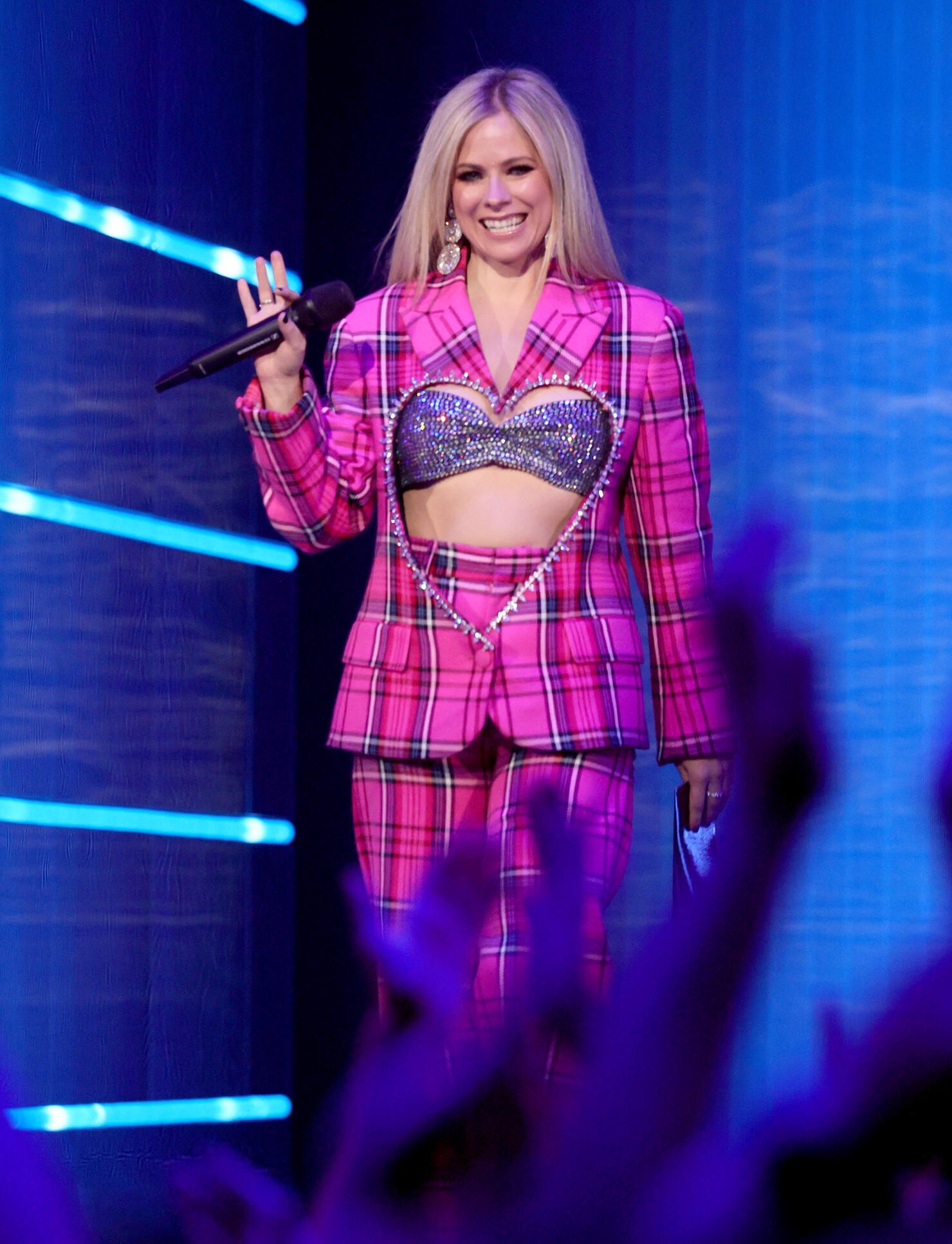 Avril was discovered while playing country songs in a local bookshop named Chapters.
Photo: Getty Images
4 of 47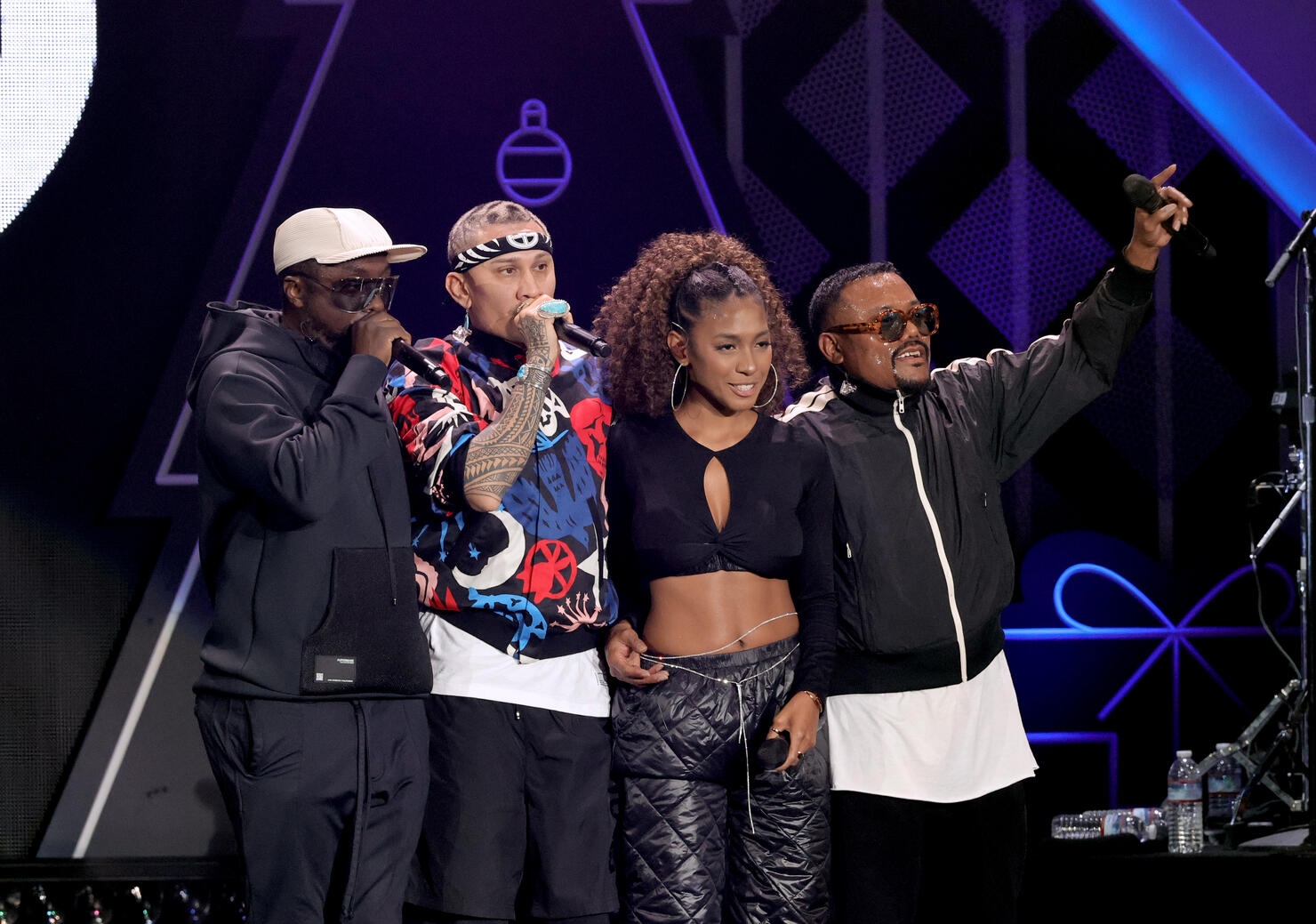 The very first iteration of the Black Eyed Peas was called Tribe Nation. It all started when will.i.am. and apl.de.ap met during high school at an all-ages dance venue called Club What? In Los Angeles in 1988.
Photo: Getty Images
5 of 47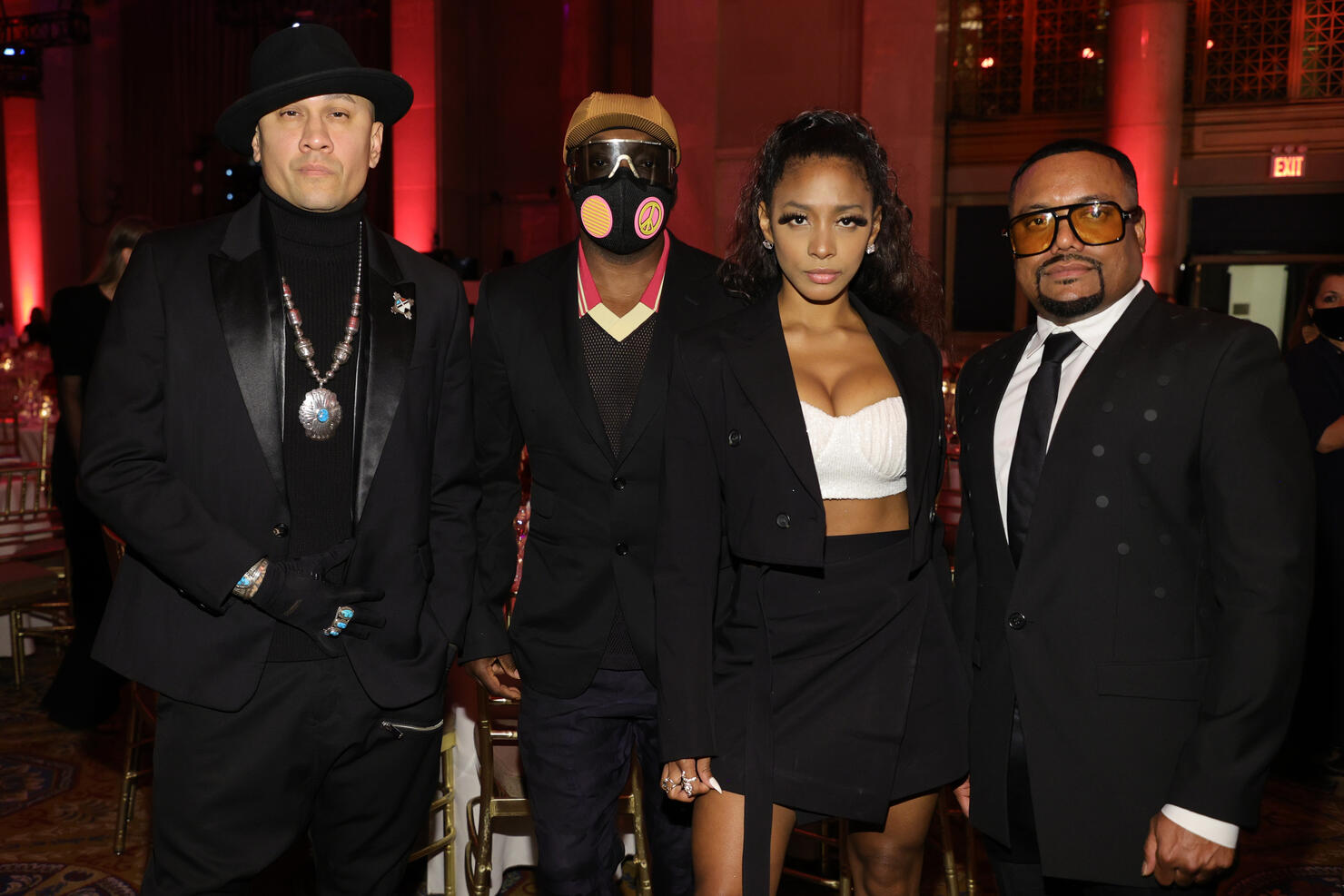 The Black Eyed Peas 2003 single "Where Is the Love?" topped the charts in 13 countries, including the United Kingdom, where it lasted seven weeks at number one and went on to become the country's best-selling single of the year.
Photo: Getty Images
6 of 47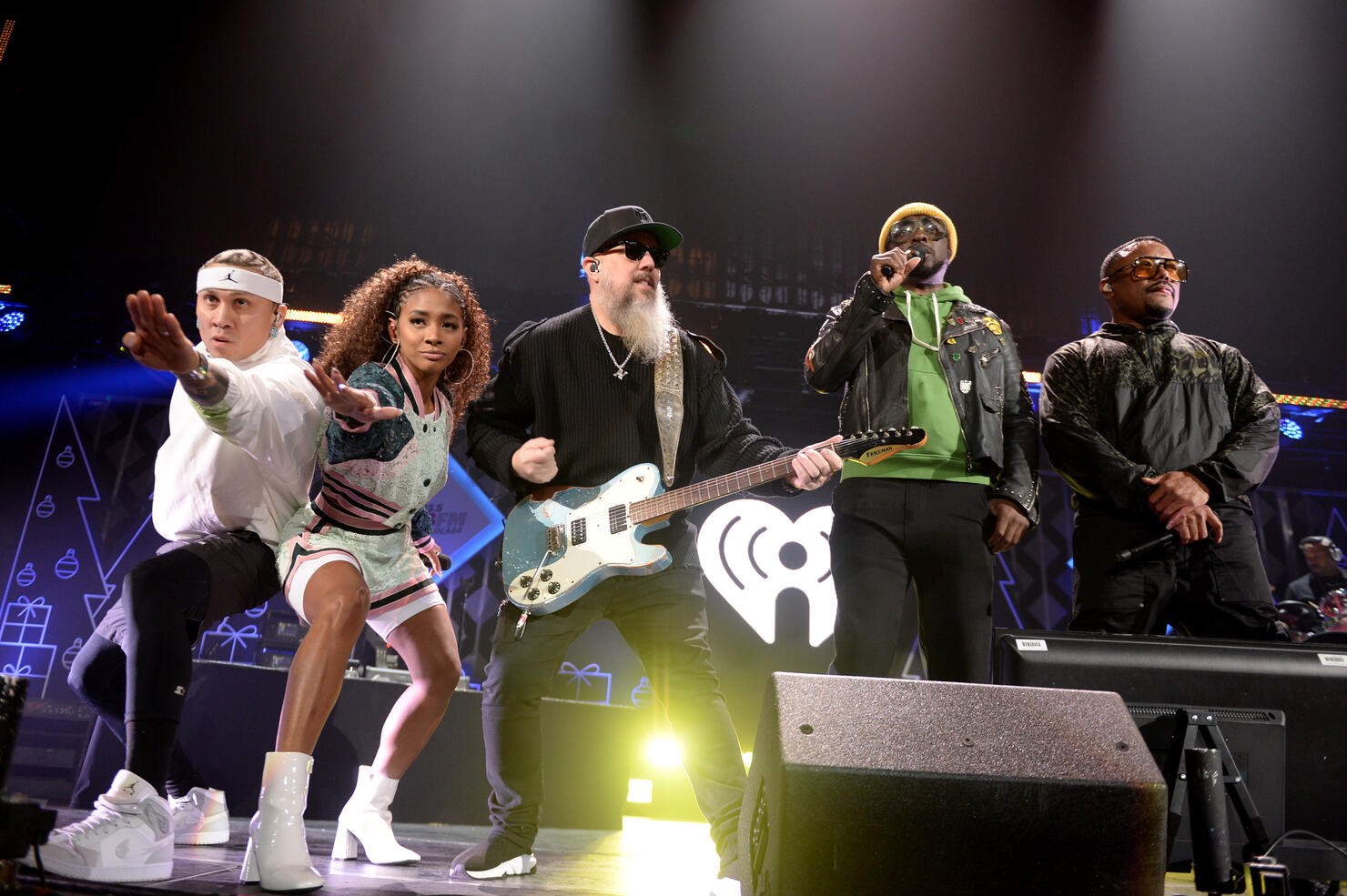 After being in the music industry for over 25 years, the group revealed that the key to keeping their sound fresh is, "Remaining a fan and studying new genres that we're inspired by, collaborating with different artists, and utilizing the pandemic as an outlet to create and express."
Photo: Getty Images for iHeartRadio
7 of 47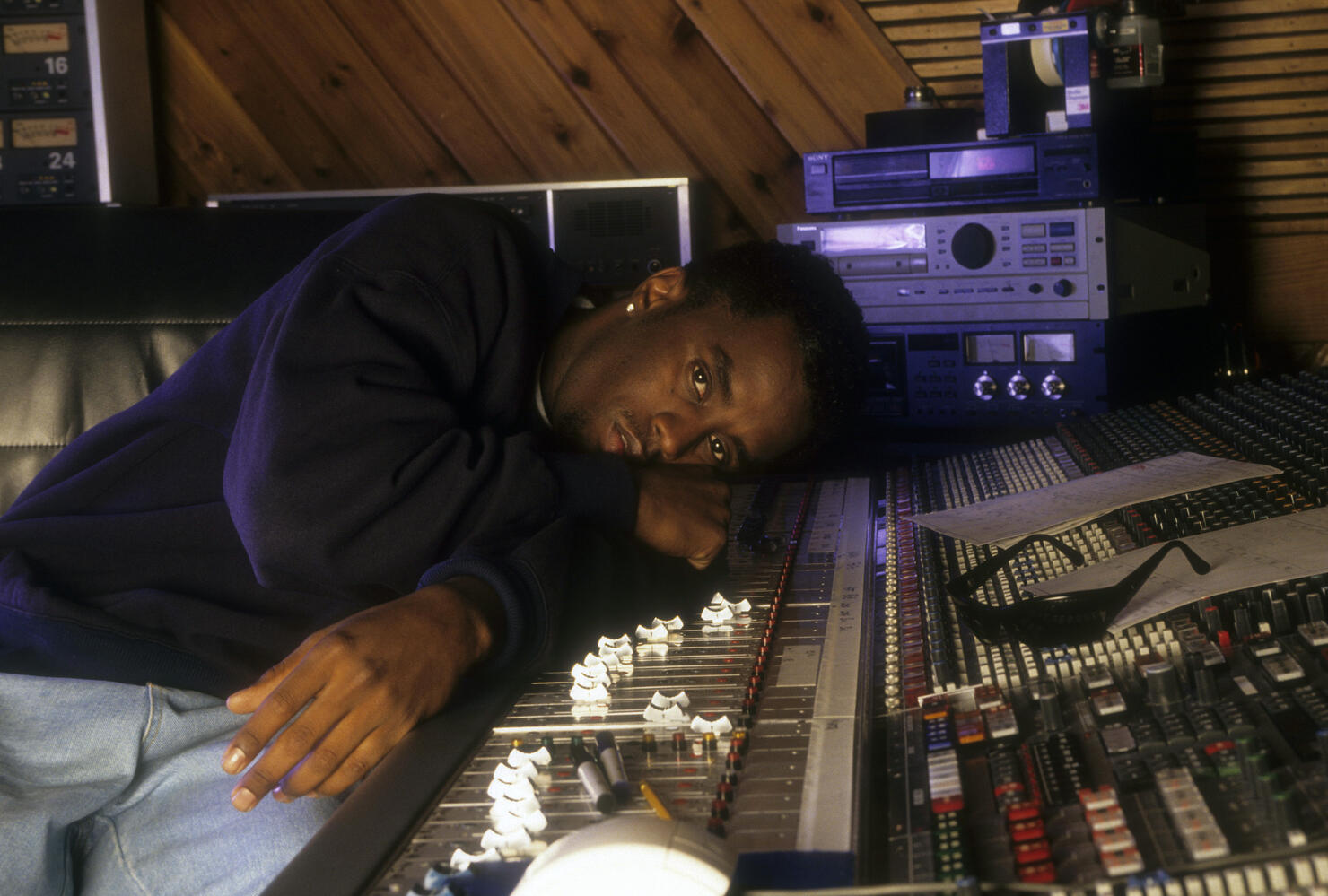 Diddy, formally known as Puff Daddy, dates the start of his Puff Daddy era to 1996 and the Puffy era to 1995. "Whenever I got mad as a kid, I used to always huff and puff," Combs told 'Jet' magazine in 1998 to explain his original nickname. "I had a temper. That's why my friend started calling me Puffy."
Photo: Getty Images
8 of 47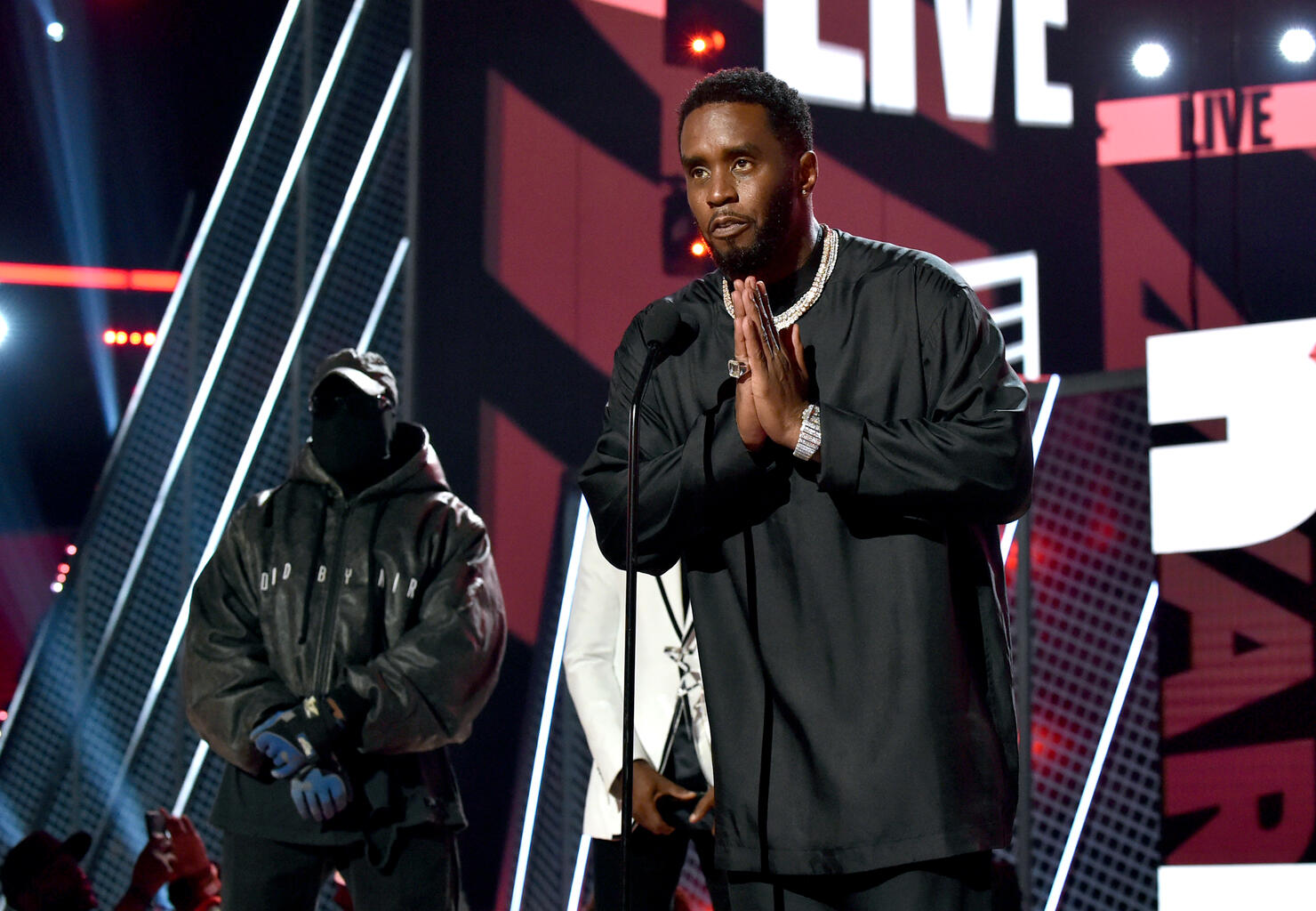 In 2008, Diddy became the first male rapper to be honored with a star on the Hollywood Walk of Fame.
Photo: Getty Images
9 of 47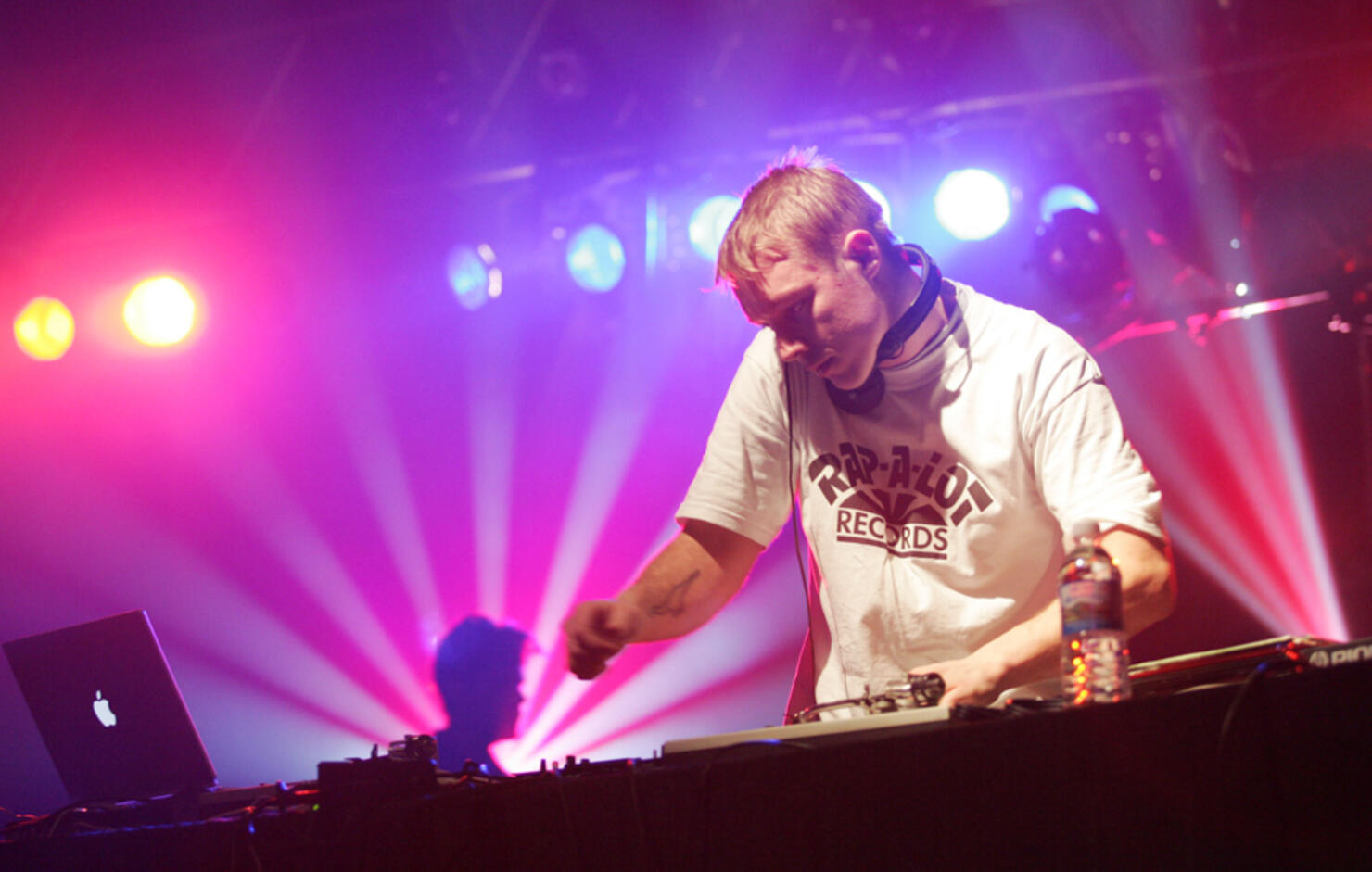 Diplo got his start in the industry as a DJ at a local radio station WPRK, the station at Rollins College in Winter Park, Florida in the late '90s.
Photo: Getty Images
10 of 47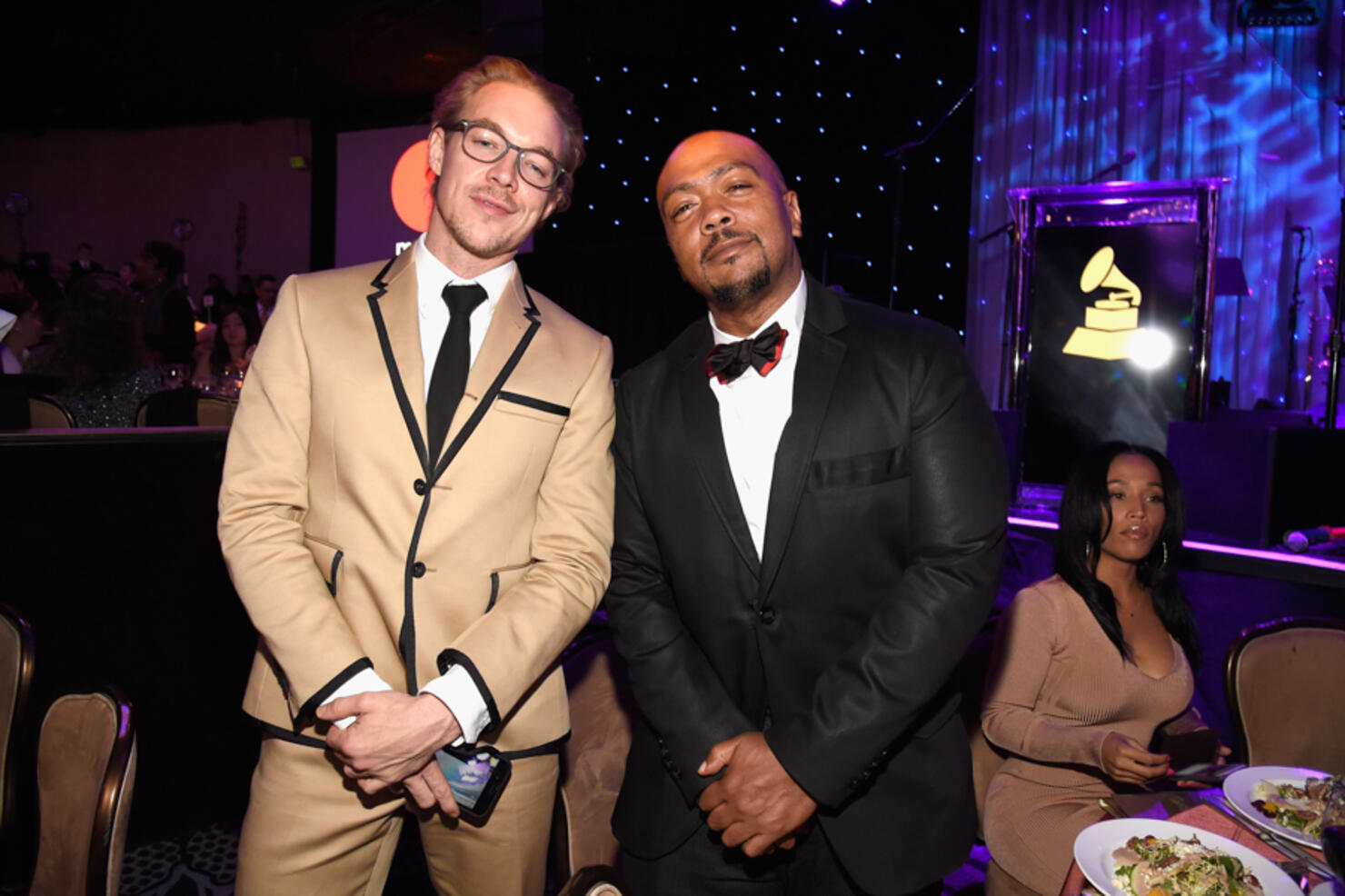 Diplo is a huge fan of Timbaland. In a past interview he revealed he "started making music cause I like what Timbaland did, you know? I like to hear him f–k things up." He also references Pete Rock, DJ Shadow, and Jay Swift as some of his other main influences.
Photo: Getty Images
11 of 47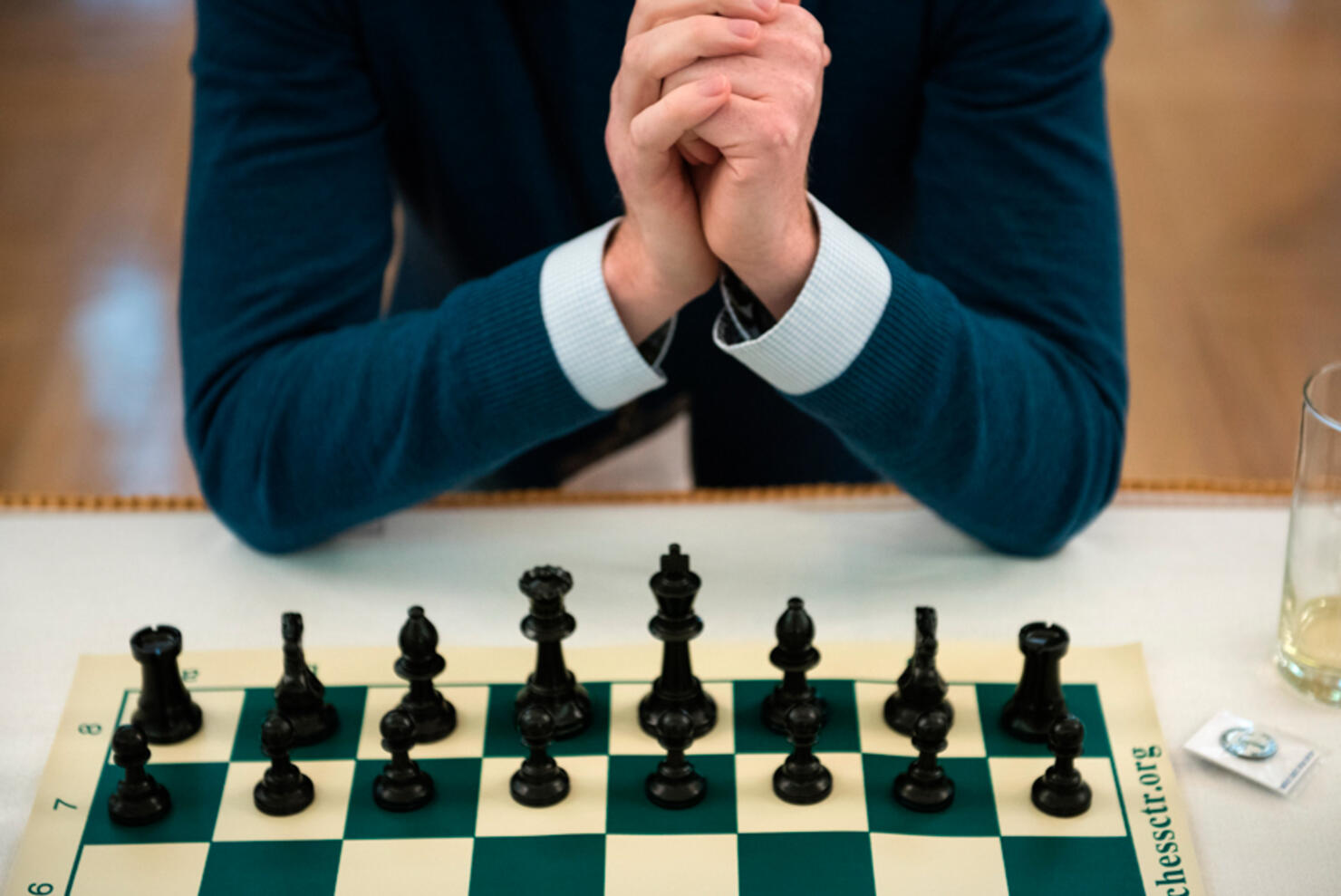 Diplo has been playing chess for 40 years. In a video with GQ in 2020, the DJ revealed he wouldn't be able to live without his on the road chess set.
Photo: Getty Images
12 of 47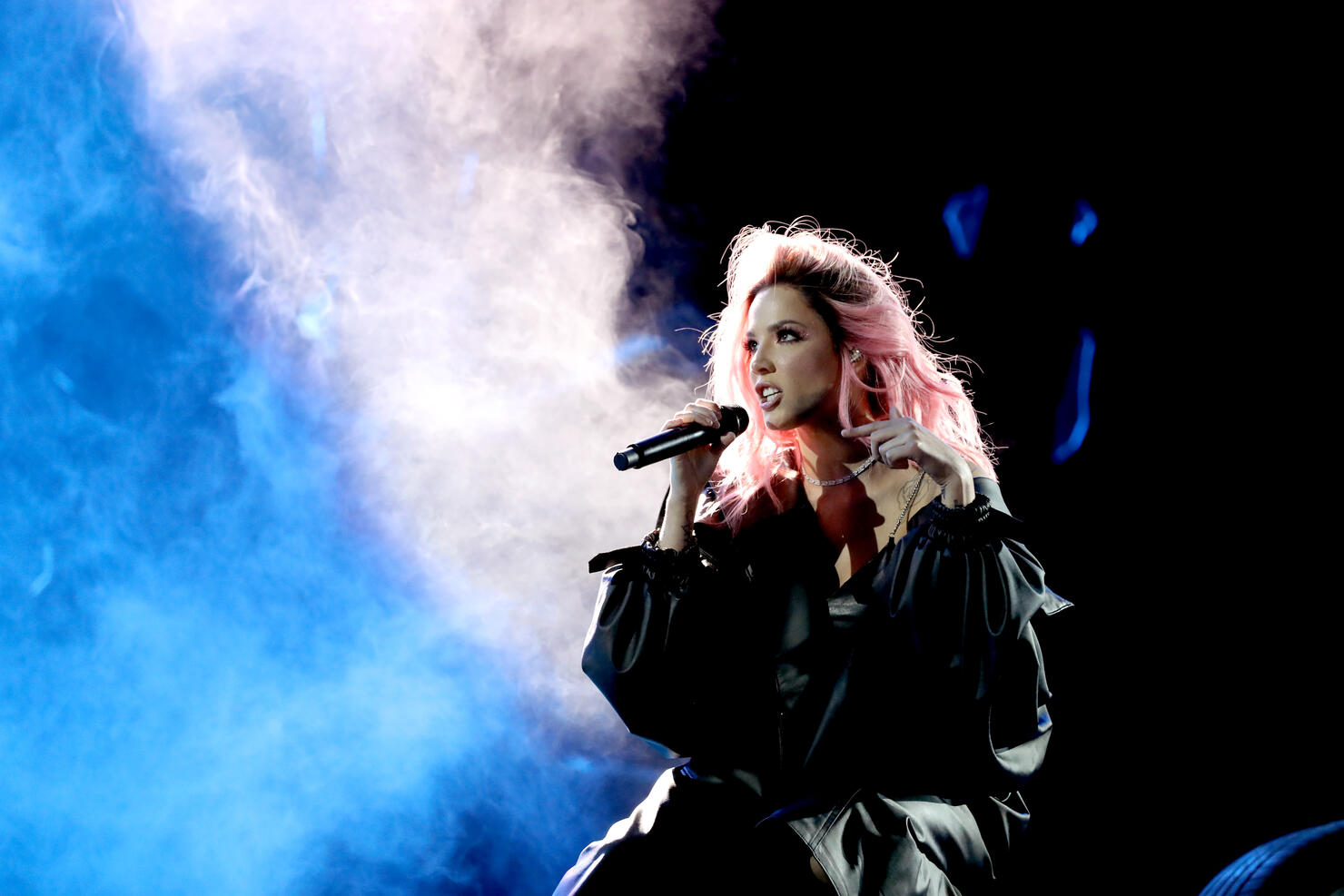 The origin of Halsey's stage name is Halsey Street in Brooklyn, NY. It also happens to be an anagram of their legal name, Ashley.
Photo: Getty Images
13 of 47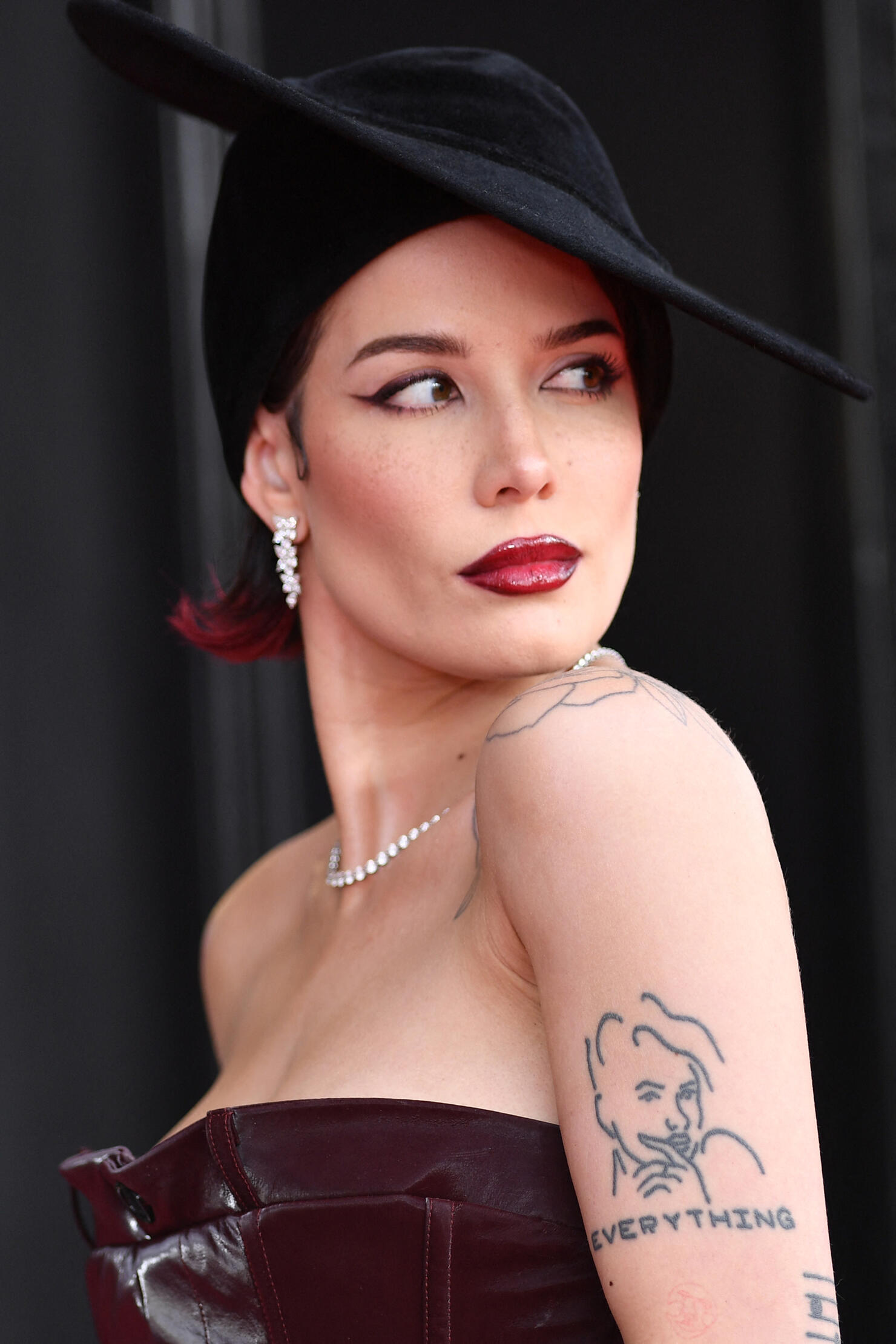 Halsey is also a talented visual artist and was accepted into the competitive Rhode Island School of Design after high school, though they had to turn it down due to affordability.
Photo: Getty Images
14 of 47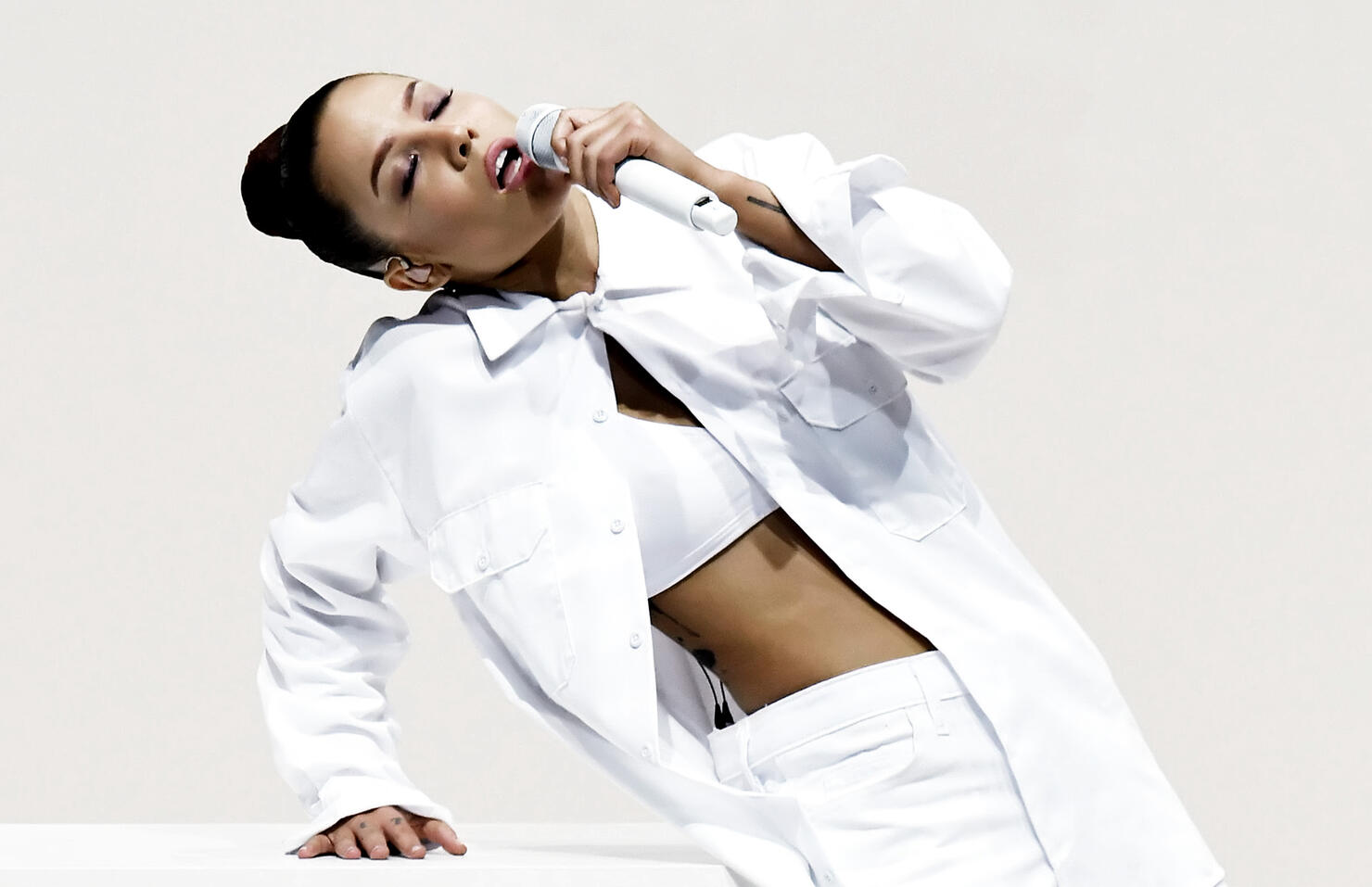 Halsey is a big Panic! At The Disco fan. In 2013, they revealed they had seen the band live in concert 14 times. Since then, Halsey and frontman Brendon Urie have become good friends and even performed together at Coachella in 2016.
Photo: Getty Images
15 of 47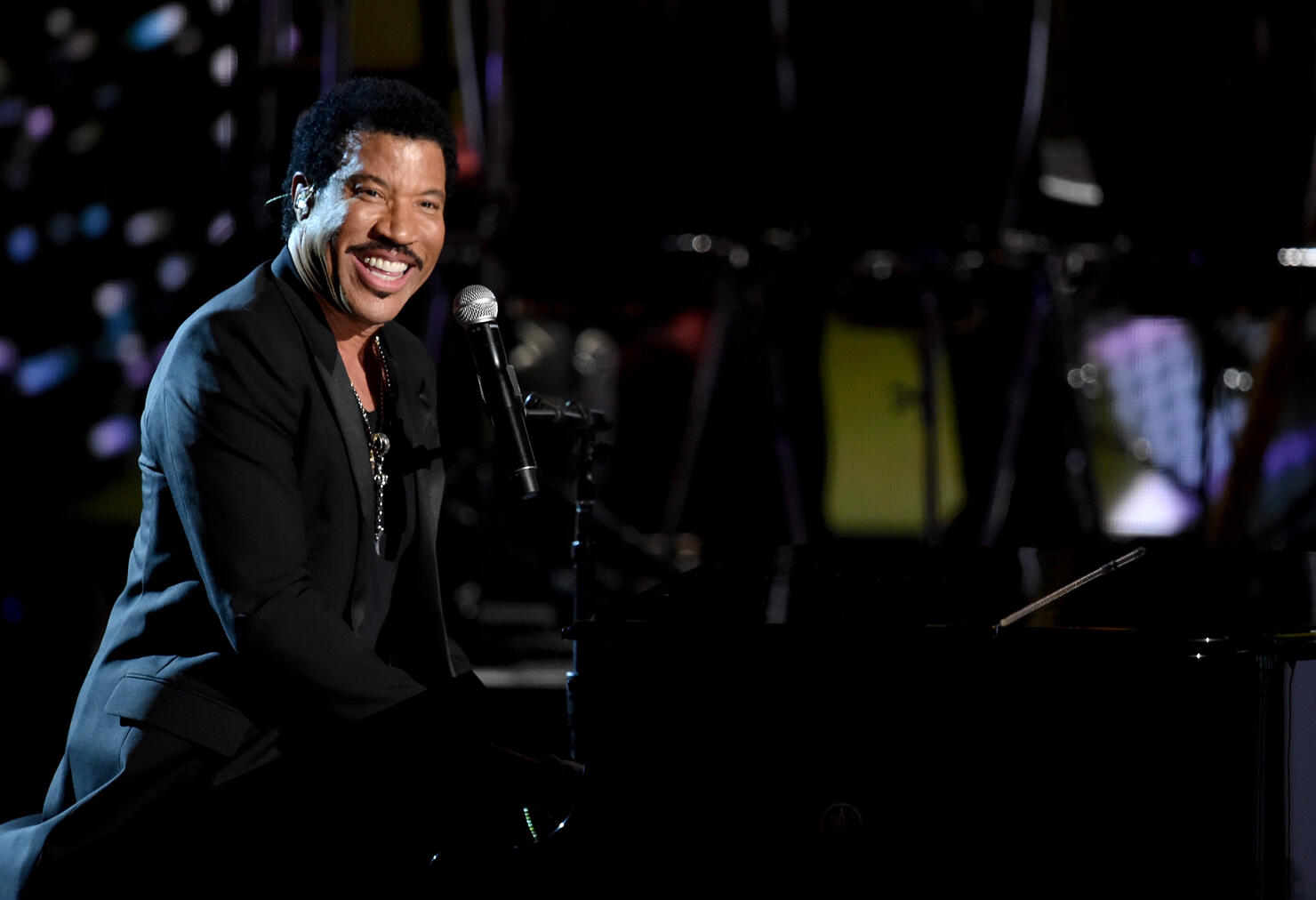 Lionel Richie was on the verge of choosing the altar over a music career. He thought about becoming a priest in the Episcopal Church, but then joined the Commodores.
Photo: Getty Images
16 of 47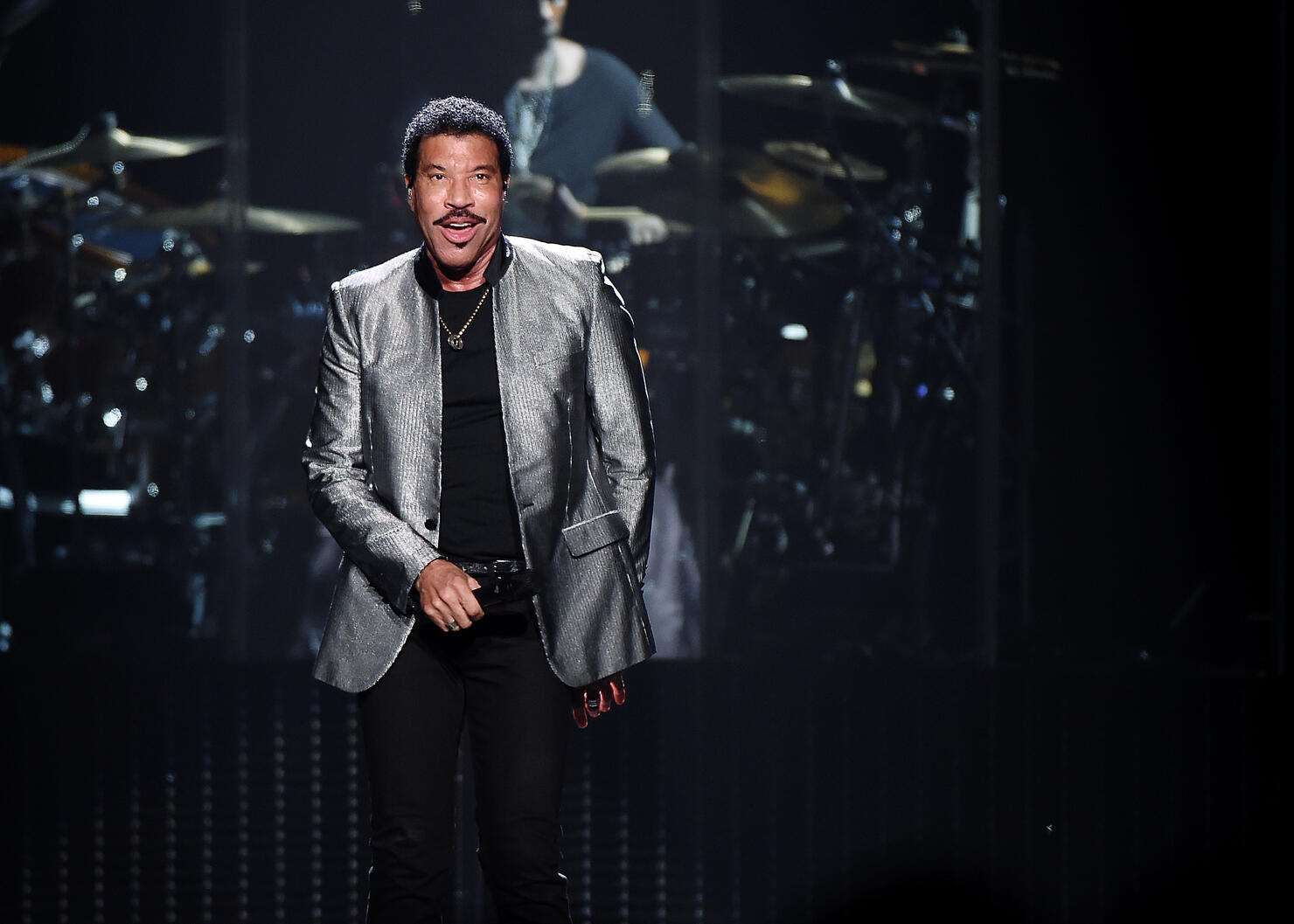 Lionel and the Commodores first big break was opening for The Jackson 5 on the group's 1971 tour. The 40-city tour sparked Lionel's friendship with Michael Jackson and the two went on to be friends and collaborators for decades.
Photo: Getty Images
17 of 47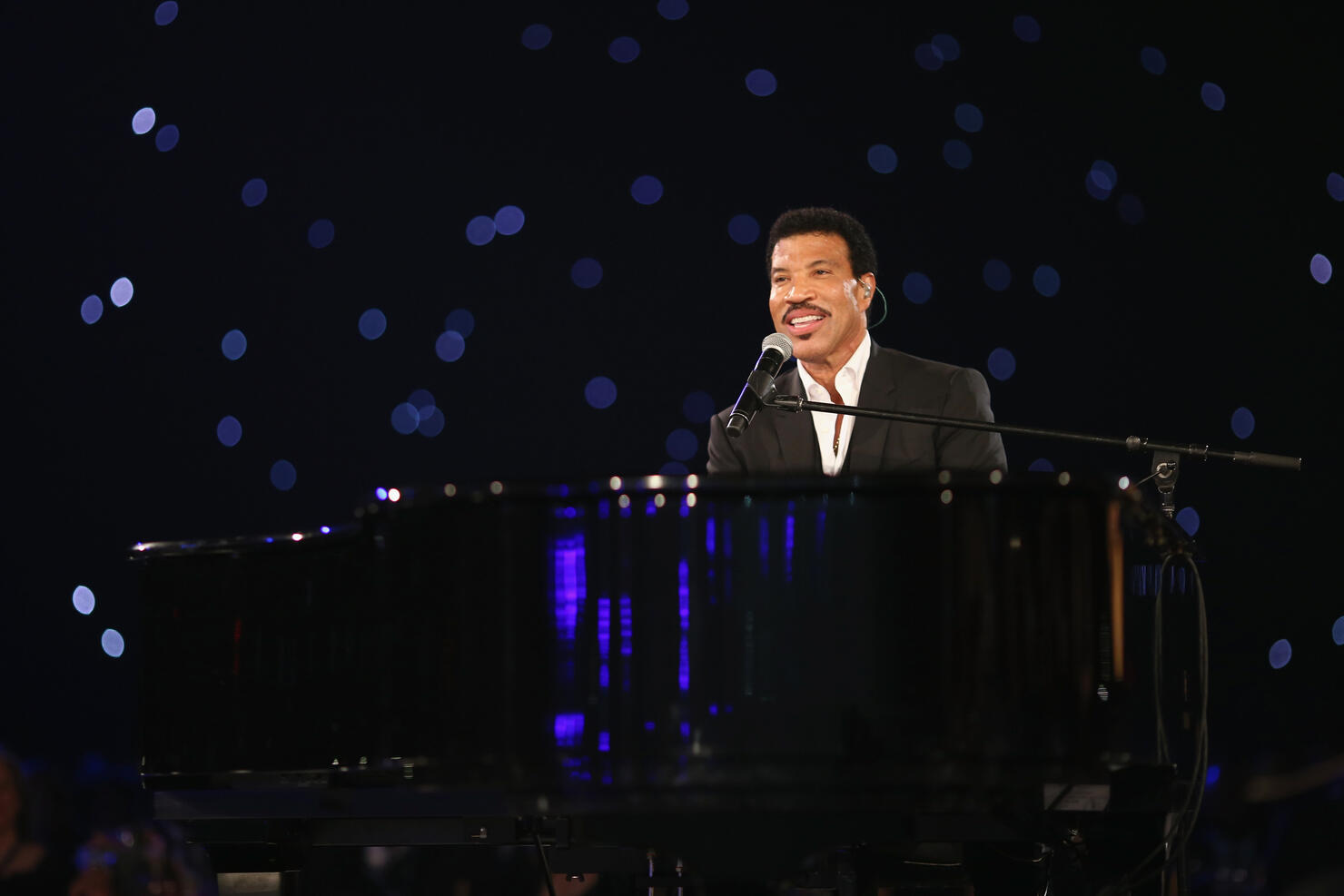 In a 2013 interview, Lionel revealed the lyrics during the breakdown of his hit song "All Night Long," are gibberish. The words "Tom bo li de say de moi ya/ Yeah jambo jumbo/ Way to parti' we goin'/ Oh jambali," were made up by Lionel except for "jambo," which means "hello" in Swahili.
Photo: Getty Images
18 of 47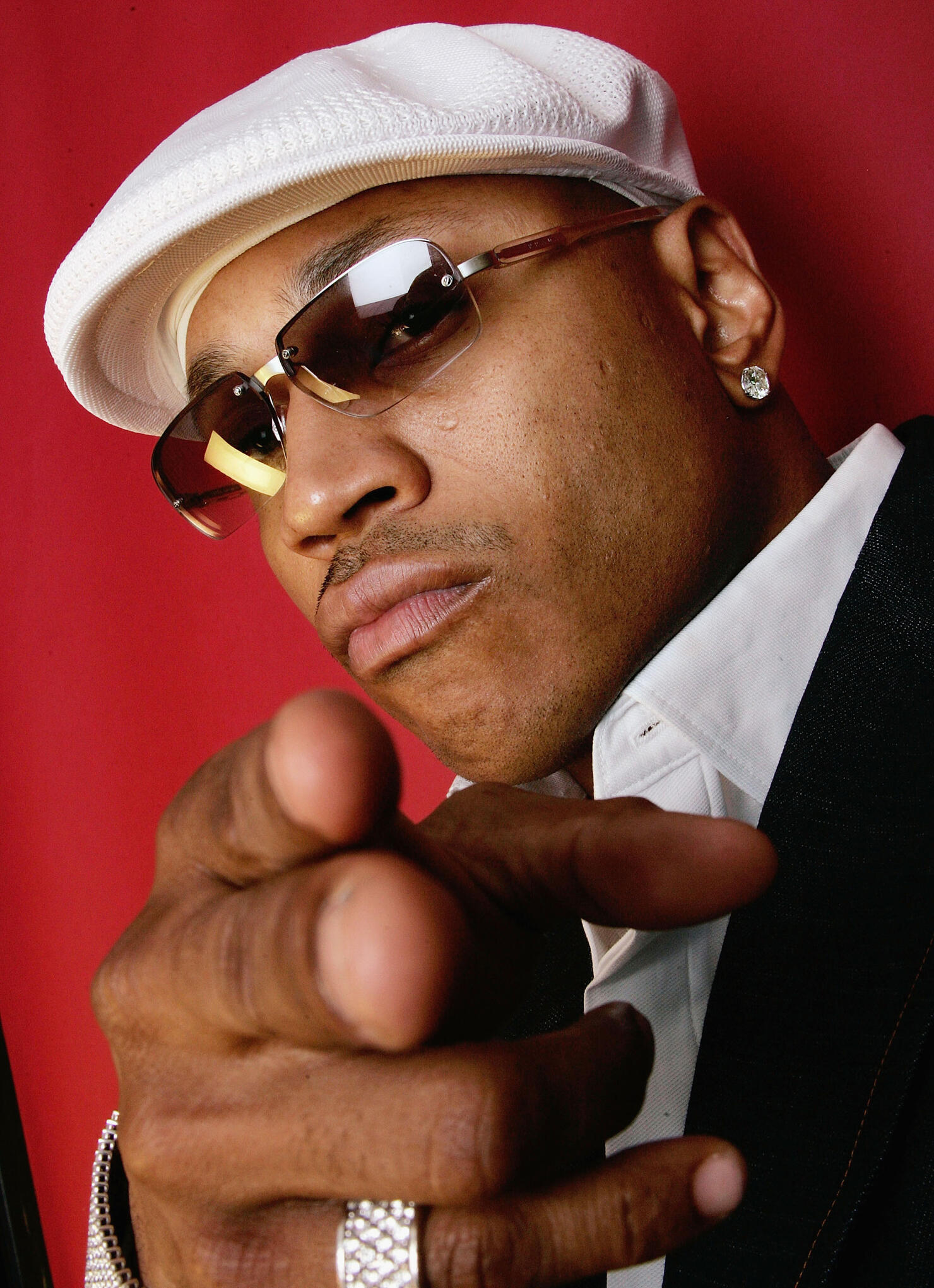 For the unfamiliar, his real name is James Todd Smith and LL COOL J stands for "Ladies Love Cool J."
Photo: Getty Images
19 of 47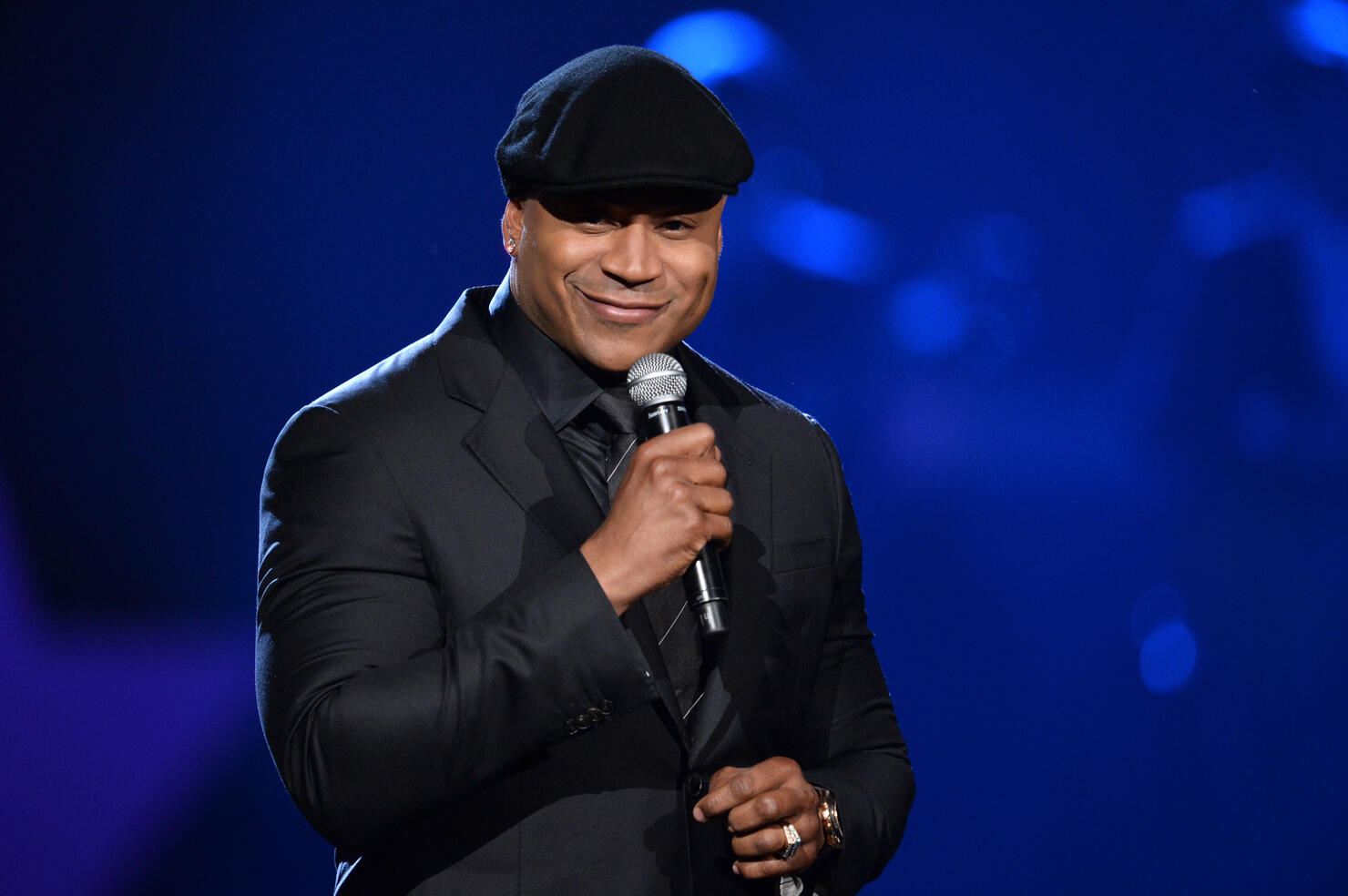 In addition to being a rap legend and an accomplished movie star, LL COOL J is also an author with four books under his belt. He's written two books about fitness, one children's book and one memoir.
Photo: Getty Images
20 of 47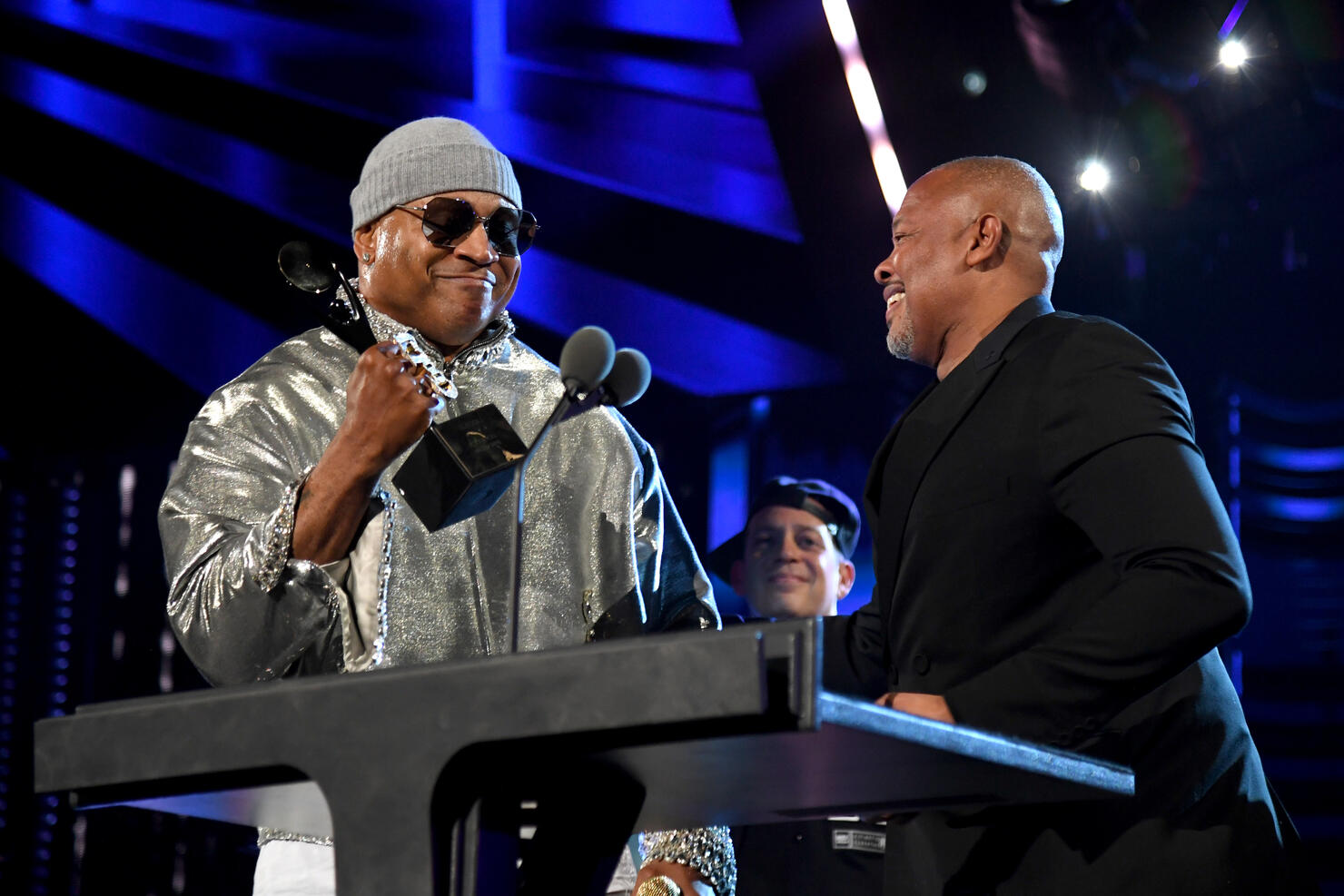 LL COOL J was inducted into the Rock & Roll Hall of Fame in 2021. During his induction by Dr. Dre last November, he performed numerous classics and brought out Eminem and Jennifer Lopez.
Photo: Getty Images
21 of 47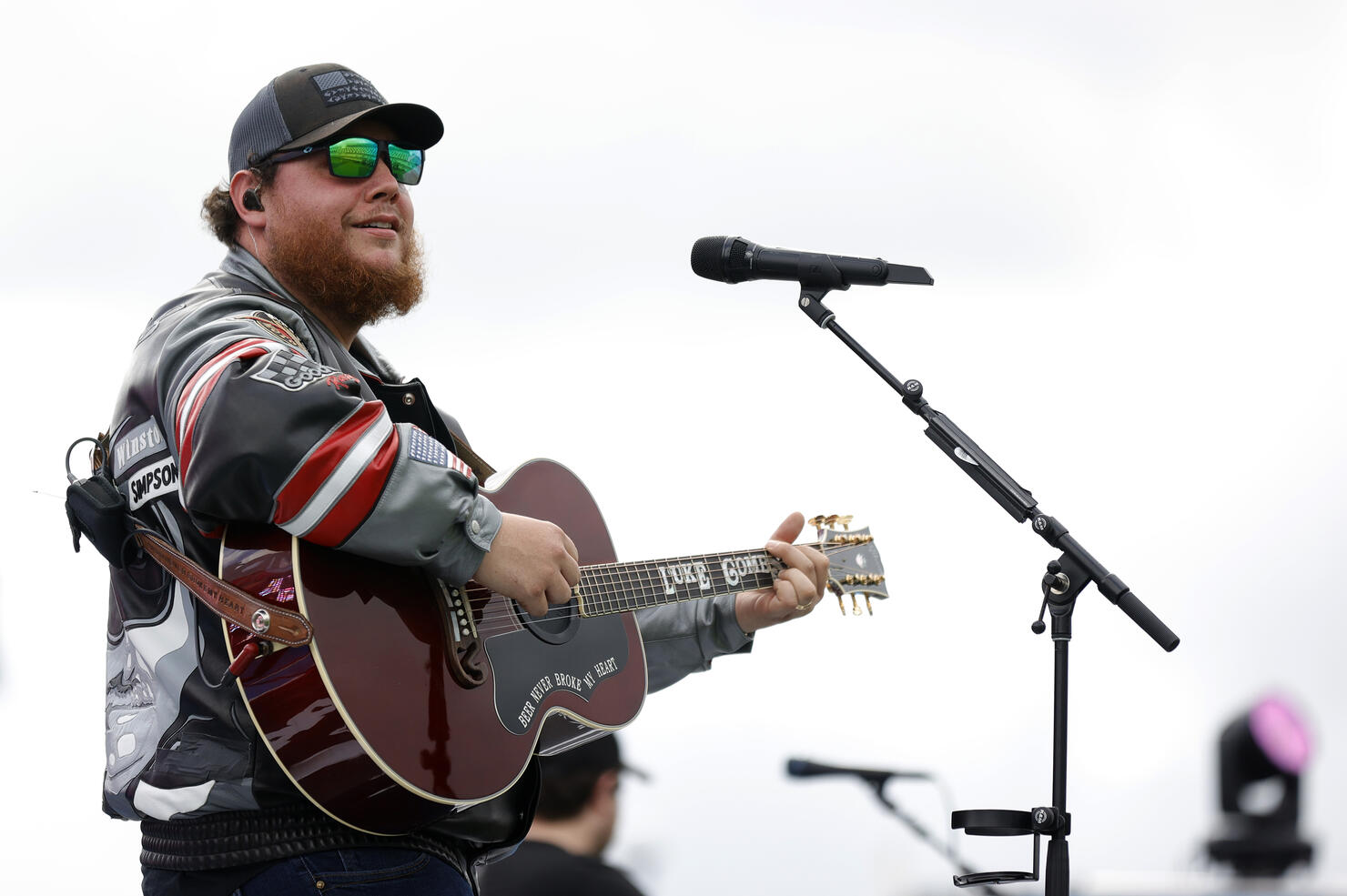 Luke Combs and his wife Nicole are about to become a family of three! As the soon-to-be parents get ready to welcome their son, the country superstar admitted during a conversation with Bobby Bones at the Grand Ole Opry that he's "excited" and he's "a little nervous" about becoming a dad. "I'm uncovering things every day. …I didn't know what a bassinet was. That's a thing, apparently. (There are) a lot of new words I'm learning."
Photo: Getty Images
22 of 47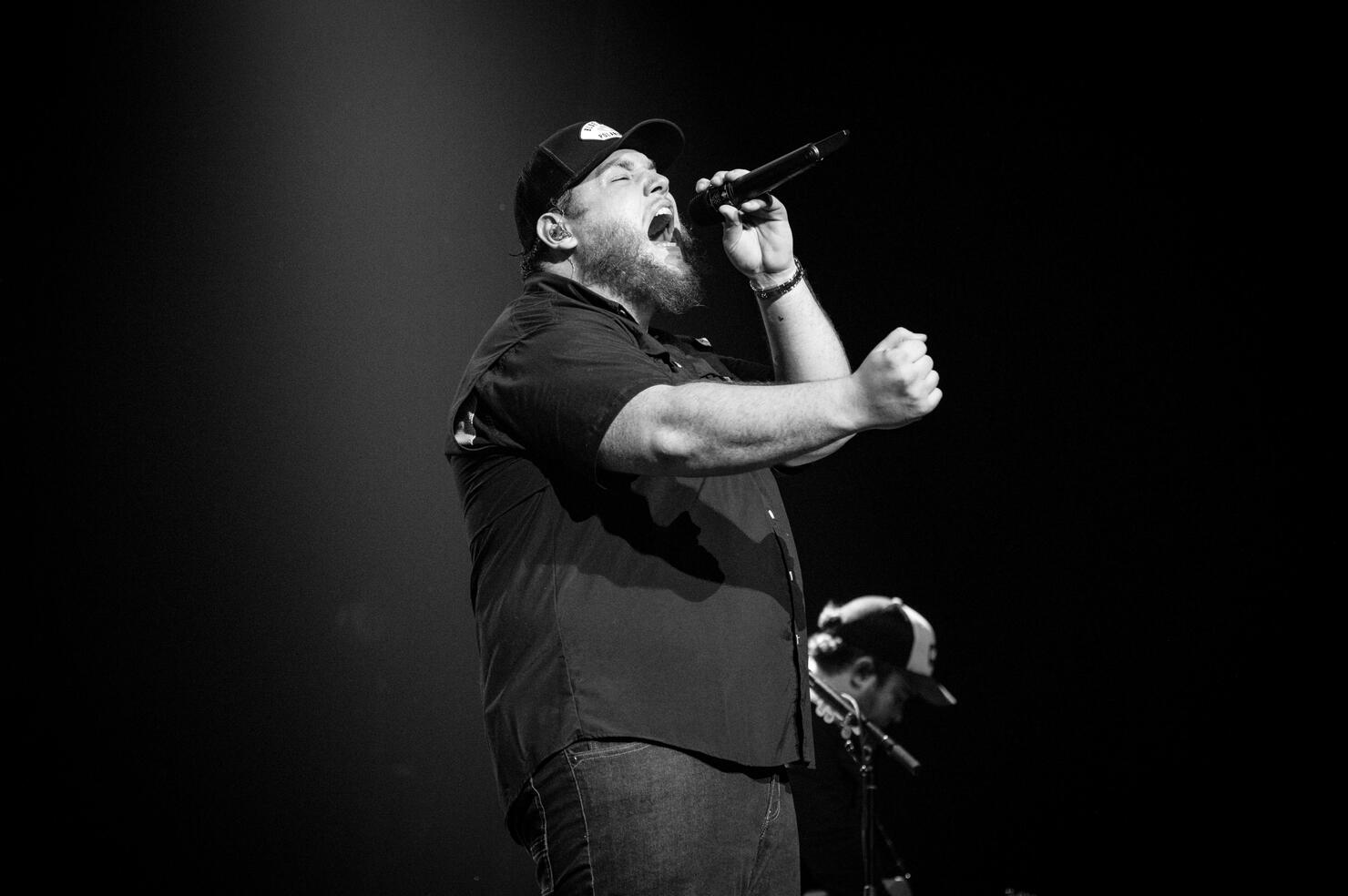 Luke Combs is a pro at working with fellow country artists (his soon-to-release album includes a duet with Miranda Lambert), but he can also rock a cross-genre collaboration. Earlier this year, Combs took the stage with international pop artist Ed Sheeran, dubbing themselves "the duo y'all never knew you needed."
Photo: Getty Images
23 of 47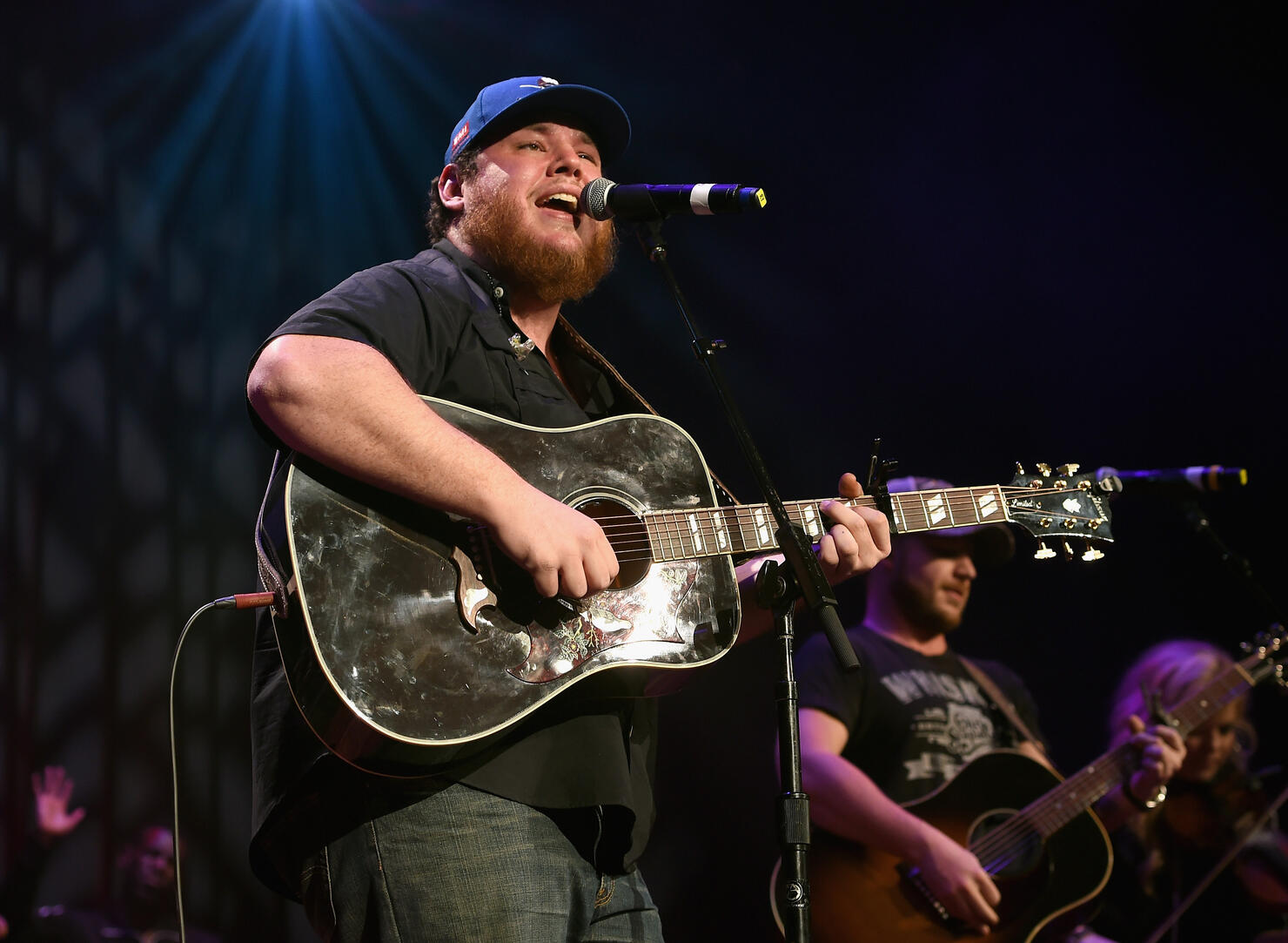 One of Luke Combs' most recent music videos, "Doin' This," serves as a tribute to Adam Church, who helped Combs get started in music at Appalachian State University. Family footage was filmed at Church's home in Boone, North Carolina. Church's wife made "a great co-star — but their daughter stole the show." Filming crews helped Lily focus on a phone by playing an episode of Teletubbies, which the production team edited out later.
Photo: Getty Images
24 of 47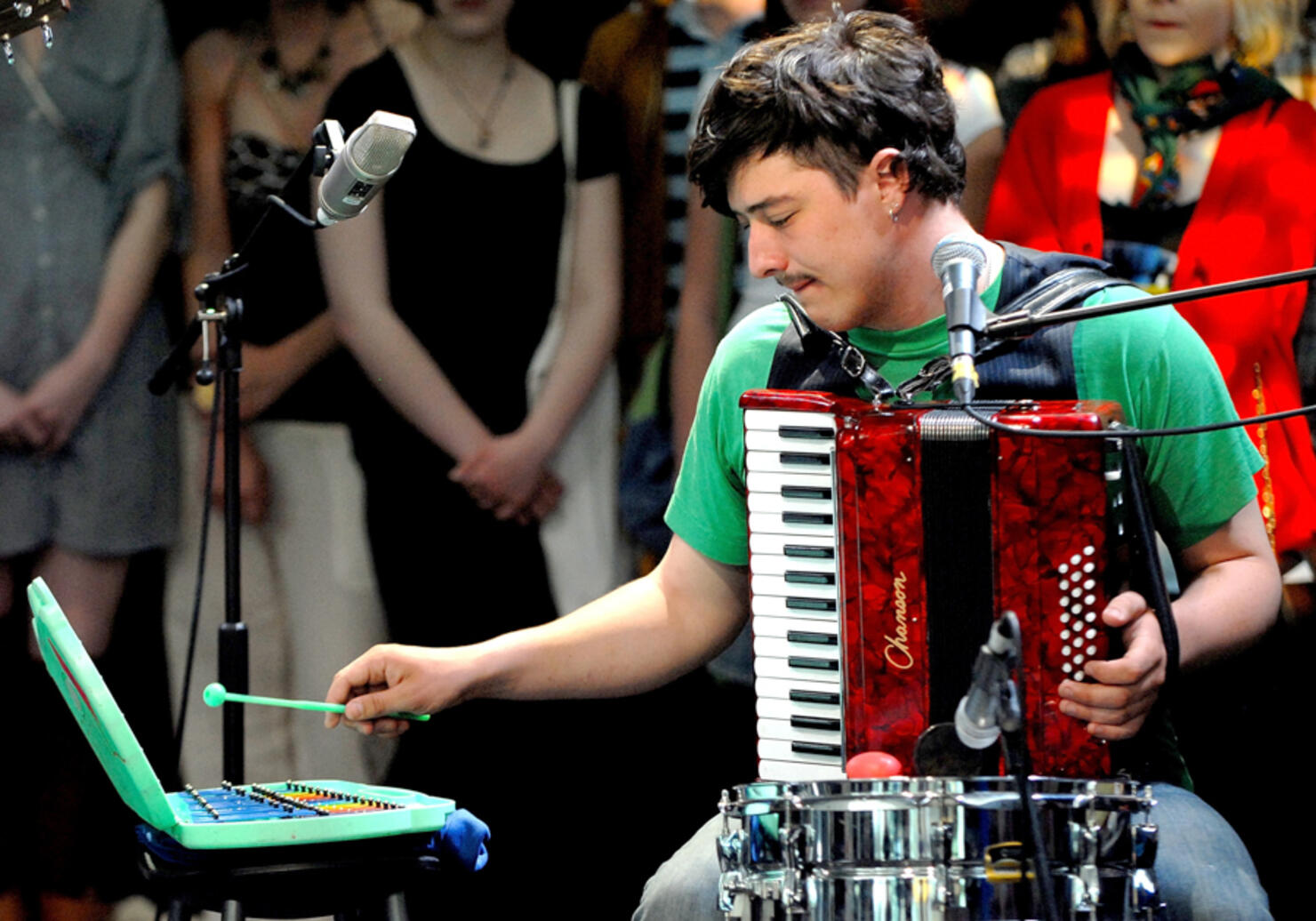 Marcus Mumford has dual citizenship in both the United States and the United Kingdom since his English parents moved back to the UK just six months after he was born.
Photo: Getty Images
25 of 47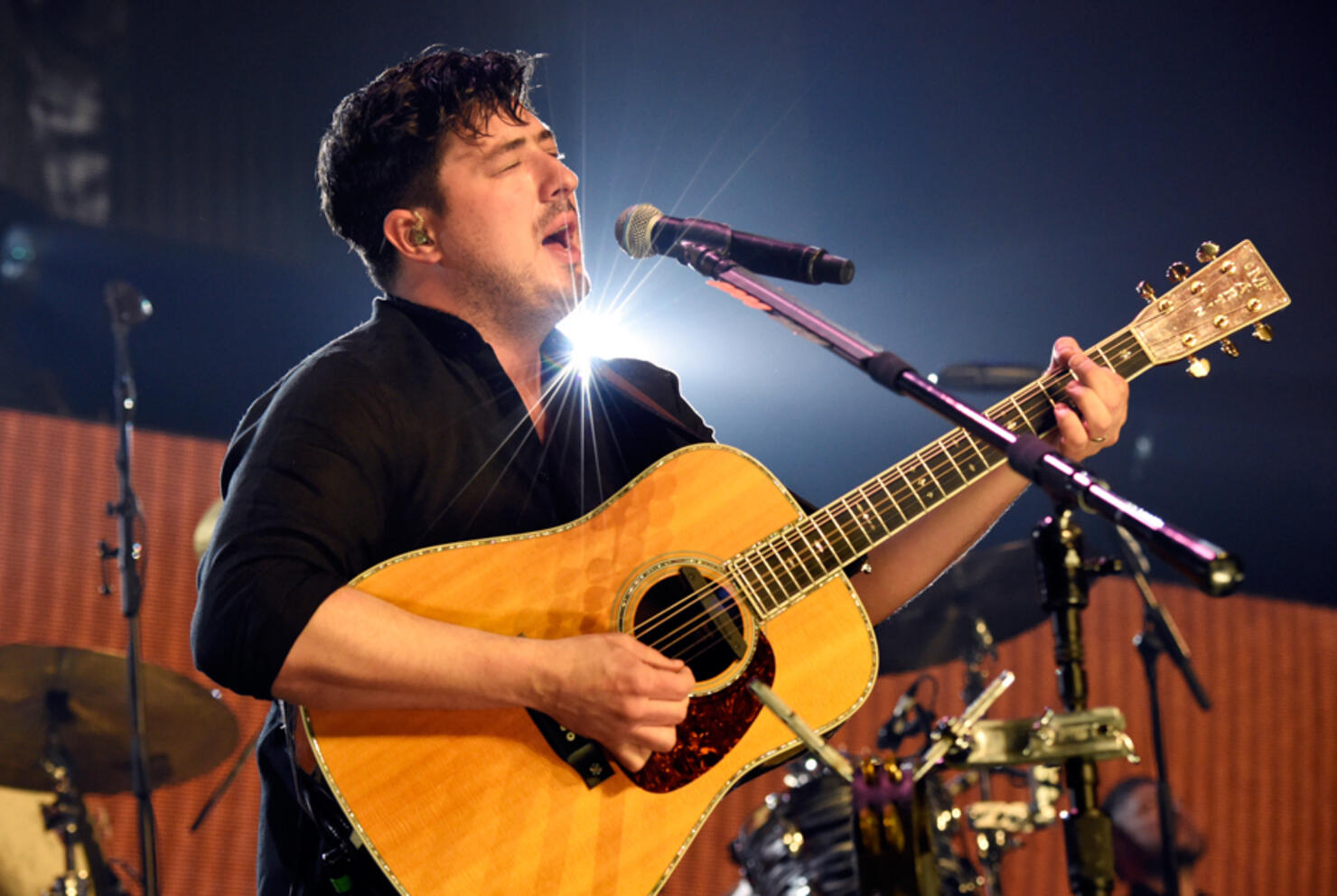 Many of Mumford & Sons' lyrics contain references to John Steinbeck since he is Marcus' favorite author.
Photo: Getty Images
26 of 47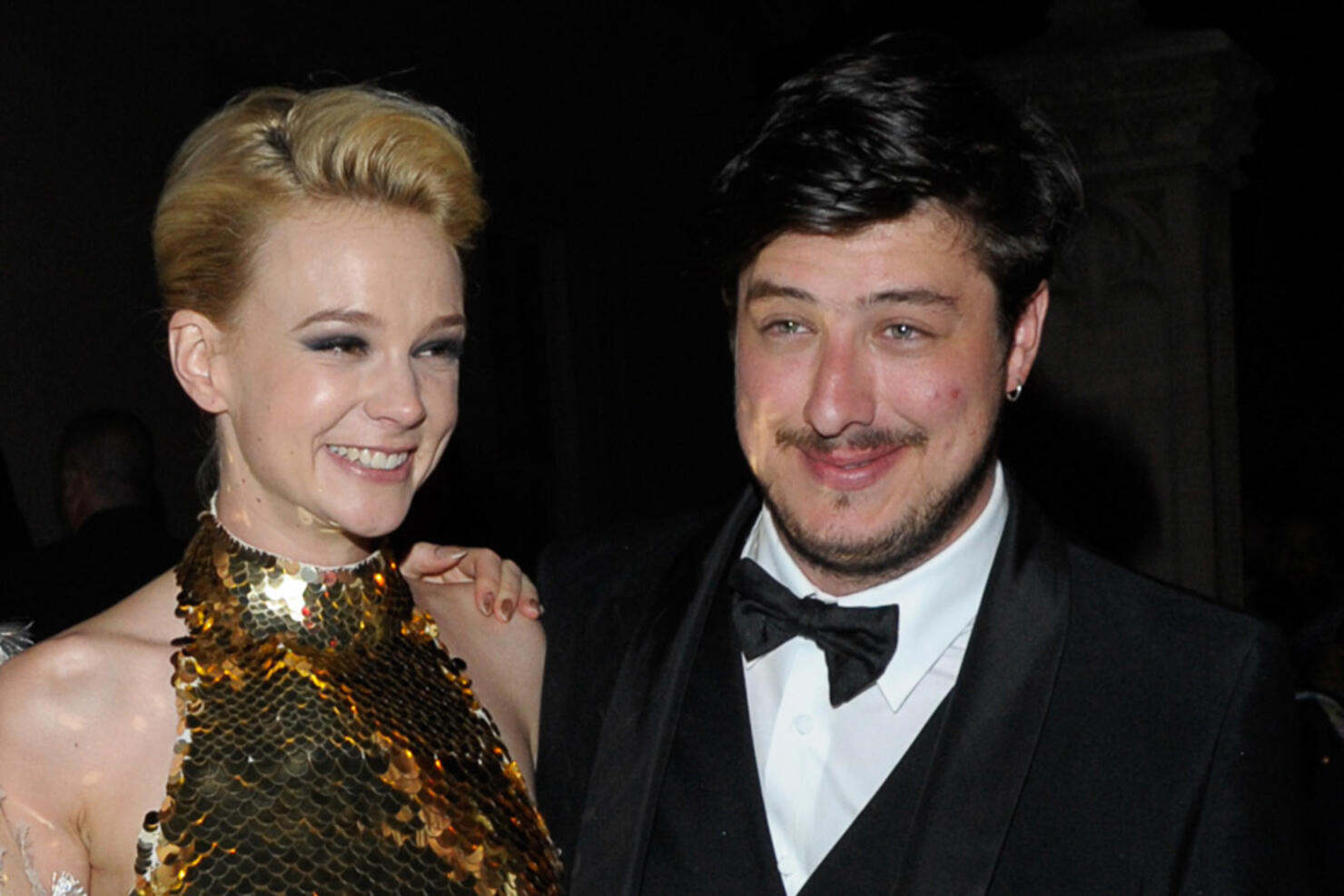 Marcus and his wife actress Carey Mulligan first met at a Christian holiday camp and became pen pals at the age of 12, sending letters to each other through their churches. The pair married in 2012 and share two children.
Photo: Getty Images
27 of 47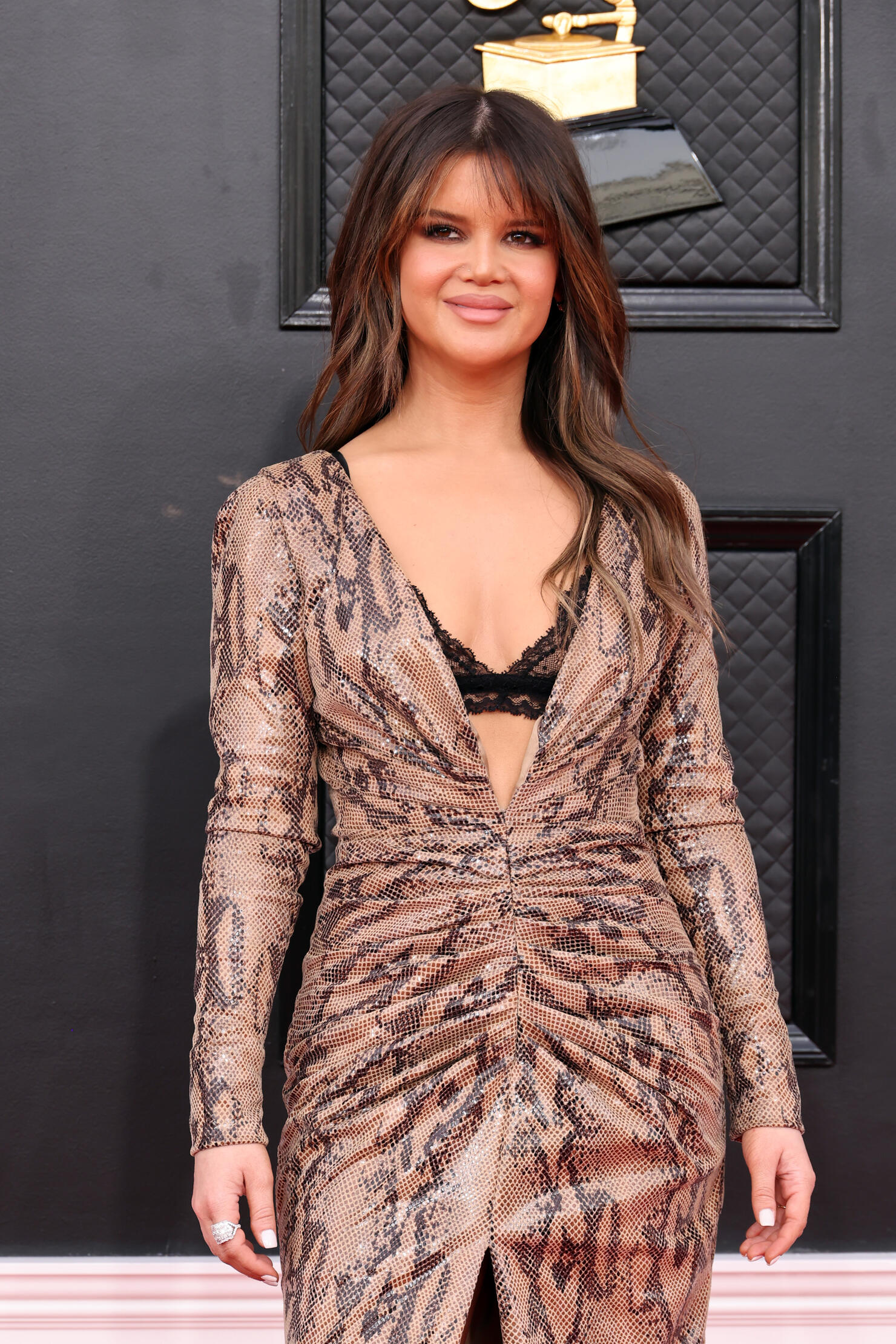 Maren Morris is best known for her strong country voice, but the "Circles Around This Town" singer is also proving that she can nail a Broadway tune. Morris recently revealed that she'd chase her dream of starring in Wicked, the hit musical adaptation of Gregory Maguire's novel chronicling the beginnings of the Wicked Witch of the West. Morris shared that "honestly, even if I don't get the part, this was so fun" when she posted a snippet of her test shot for her self-tape audition for the show. She encouraged others to "chase your weird dreams down."
Photo: Getty Images
28 of 47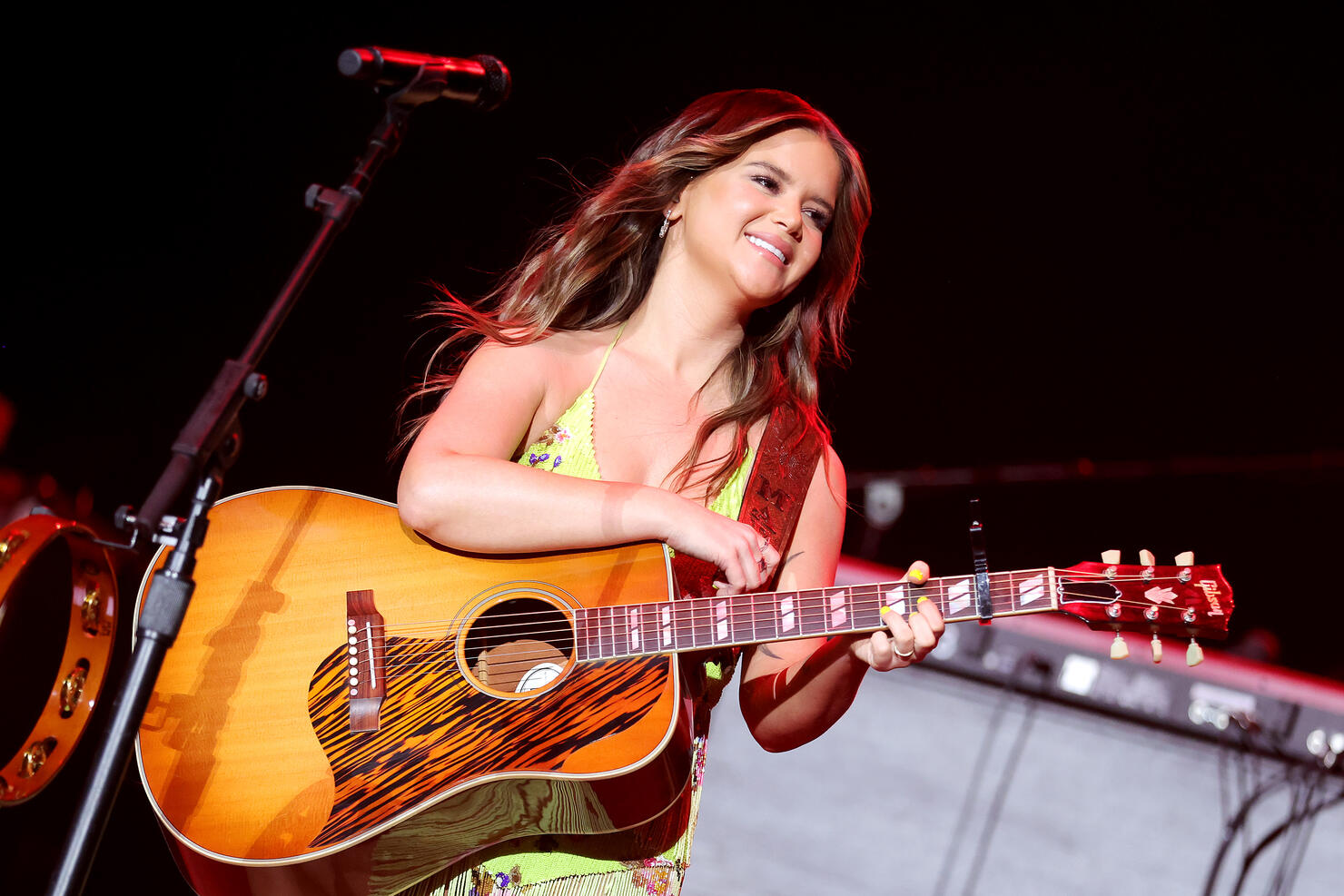 Maren Morris once had to clarify who's the father of her baby. When 'The Sun' mistakenly reported that country star Luke Bryan fathered Morris' child — as opposed to her husband, Ryan Hurd — she couldn't help but laugh. Morris poked fun at the error by sharing a screenshot, writing: "I guess the cat's outta the bag @lukebryan." Hurd added, "Damn you @LukeBryan I demand a paternity test." Luckily, Bryan had a good sense of humor, too. His mom, LeClaire, called him after seeing the slip-up. Bryan explained on The Ellen DeGeneres Show: "So, I'm having coffee, and my mother calls me and she goes, 'I'm sitting here reading some gossip thing. It says you fathered Maren Morris' child.' I go, 'Oh my gosh. I do not need this today.'"
Photo: Getty Images
29 of 47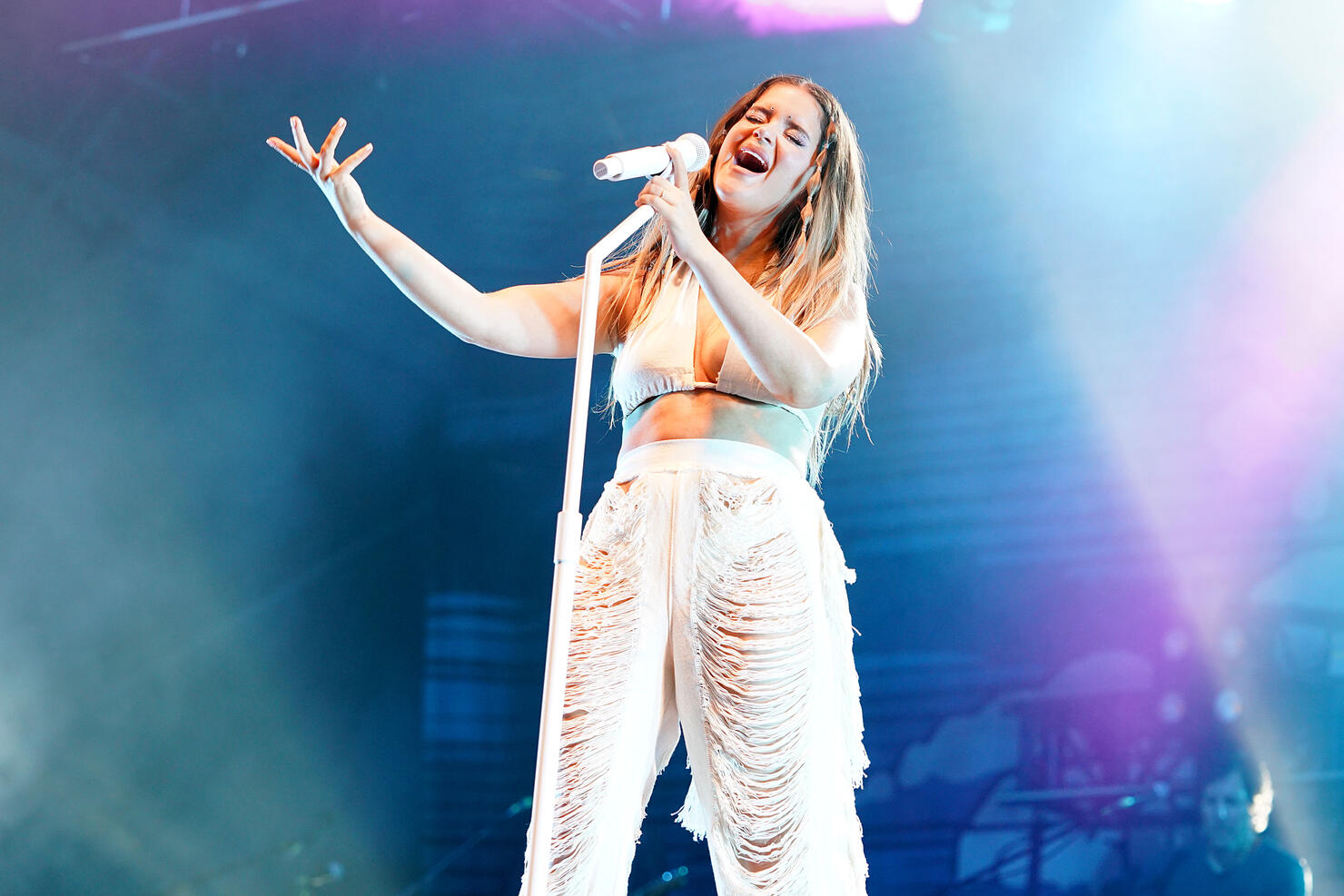 Maren Morris is known for her songwriting talents in addition to her big voice. In fact, she teamed up with her husband, fellow singer-songwriter Ryan Hurd, and another co-writer to create one of country giant Toby Keith's latest hits, "Old School." As soon as he heard the song, Keith said he knew: "Yeah, I gotta cut this."
Photo: Getty Images
30 of 47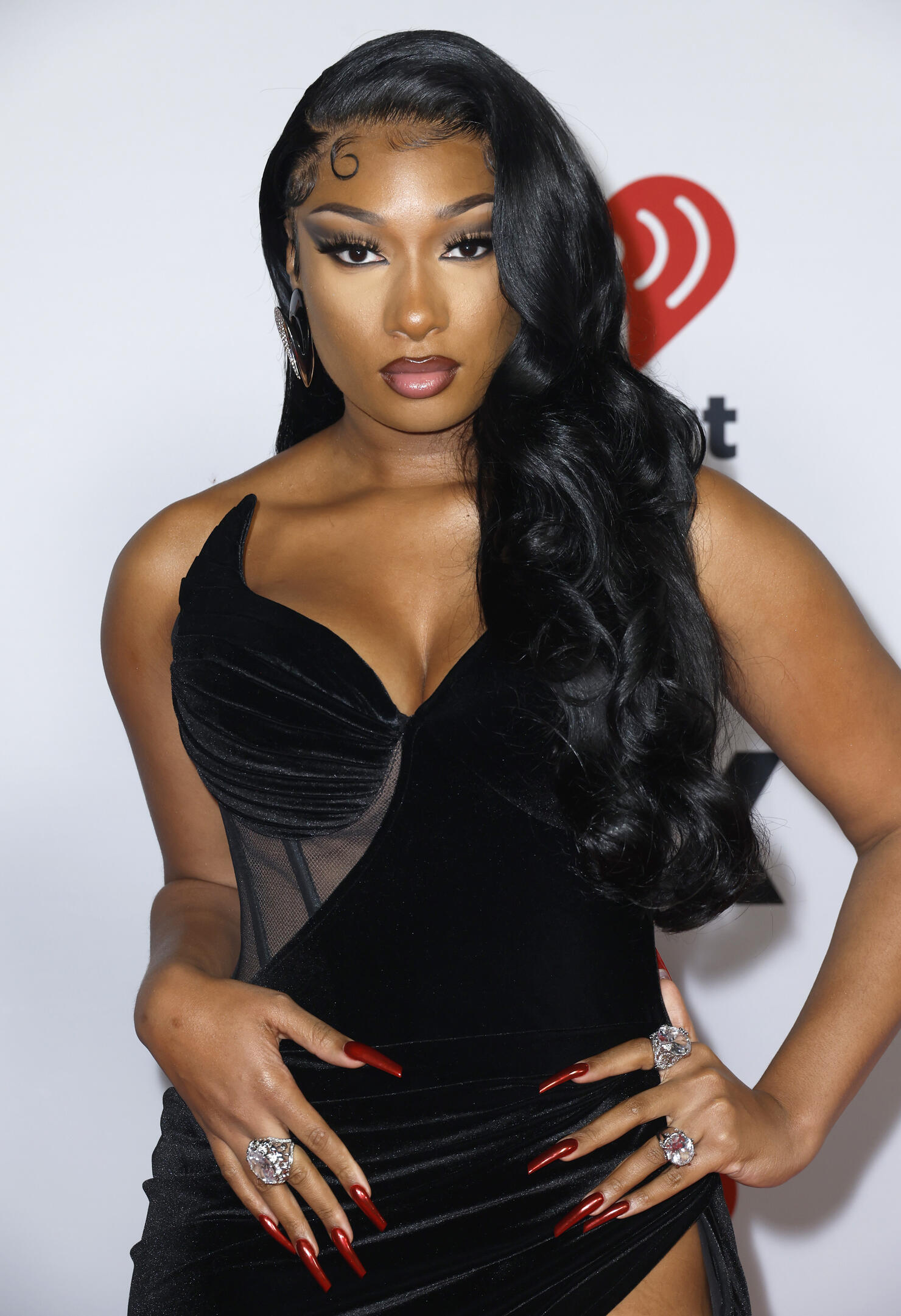 Megan Thee Stallion launched the 'Pete & Thomas Foundation' on her 27th birthday. Her non-profit organization, which is named after her late parents, advocates for education, housing, health and wellness for women, children and senior citizens.
Photo: Getty Images for iHeartRadio
31 of 47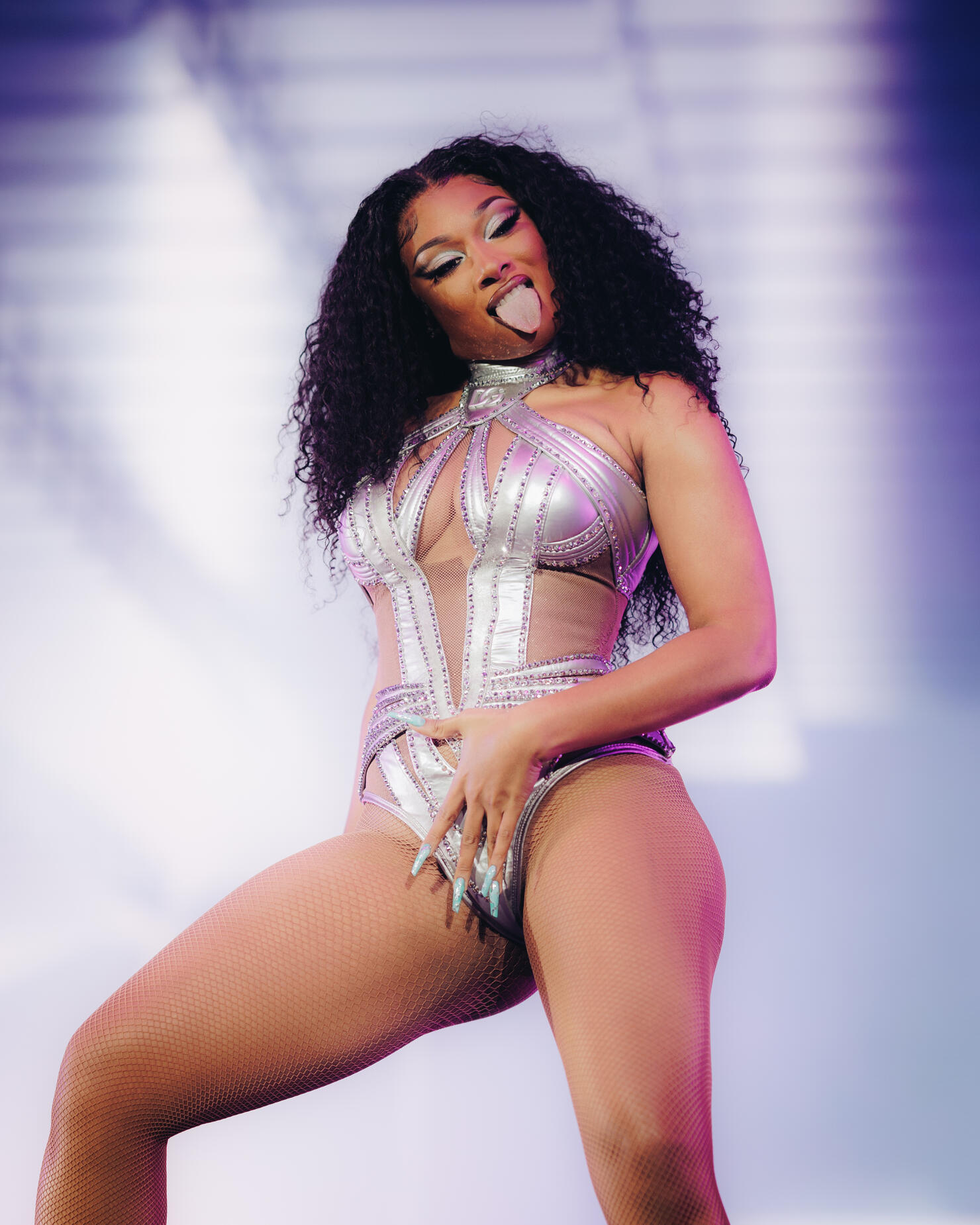 She's a major fan of horror movies! In the midst of releasing new music and hitting major stages across the country, Megan is also writing her first horror movie.
Photo: Getty Images
32 of 47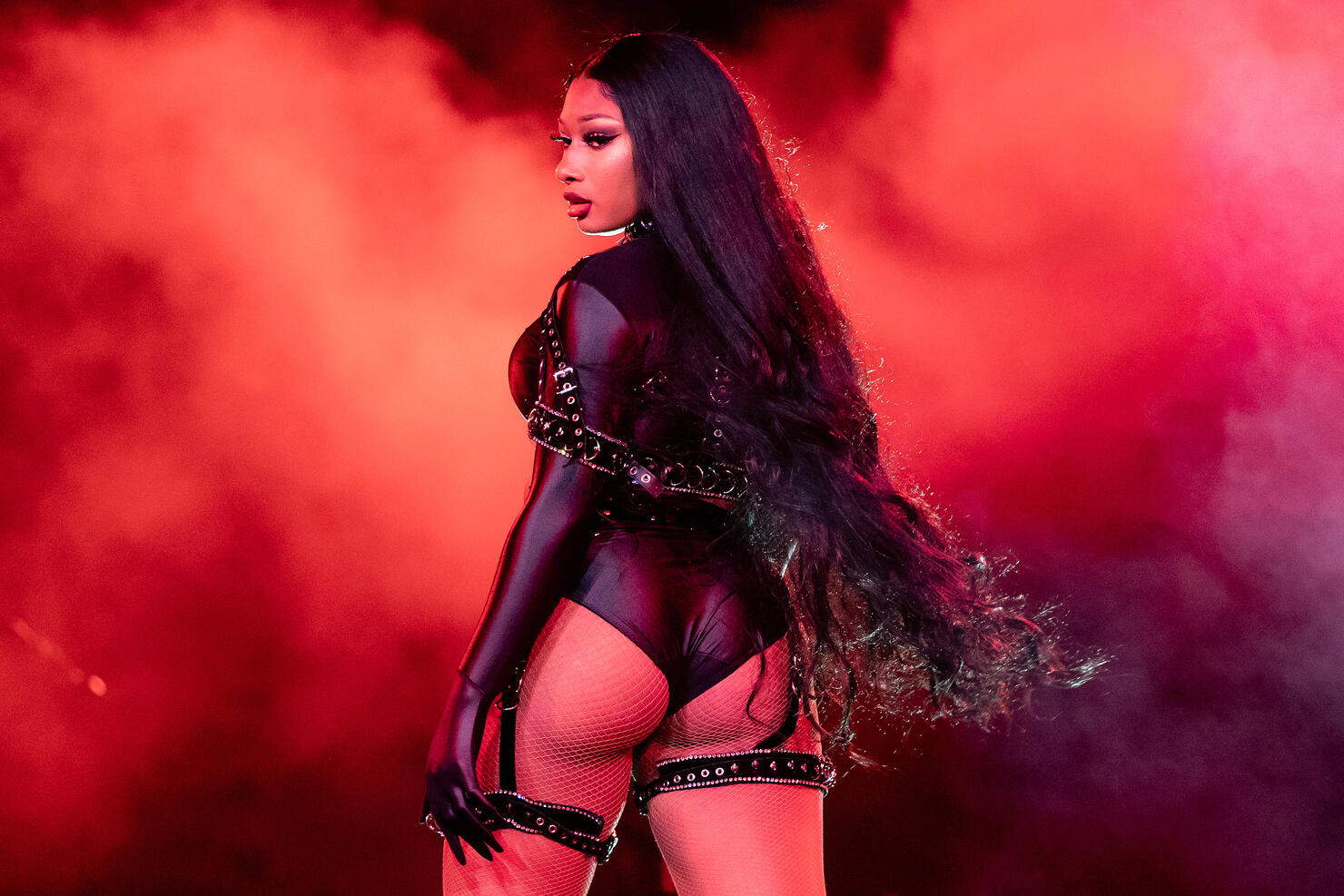 Although her stage name was inspired by her height, Megan Thee Stallion has other aliases like Hot Girl Meg and the Houston Hottie. Her other alter ego "Tina Snow" was inspired by the late Pimp C's moniker "Tony Snow."
Photo: Getty Images
33 of 47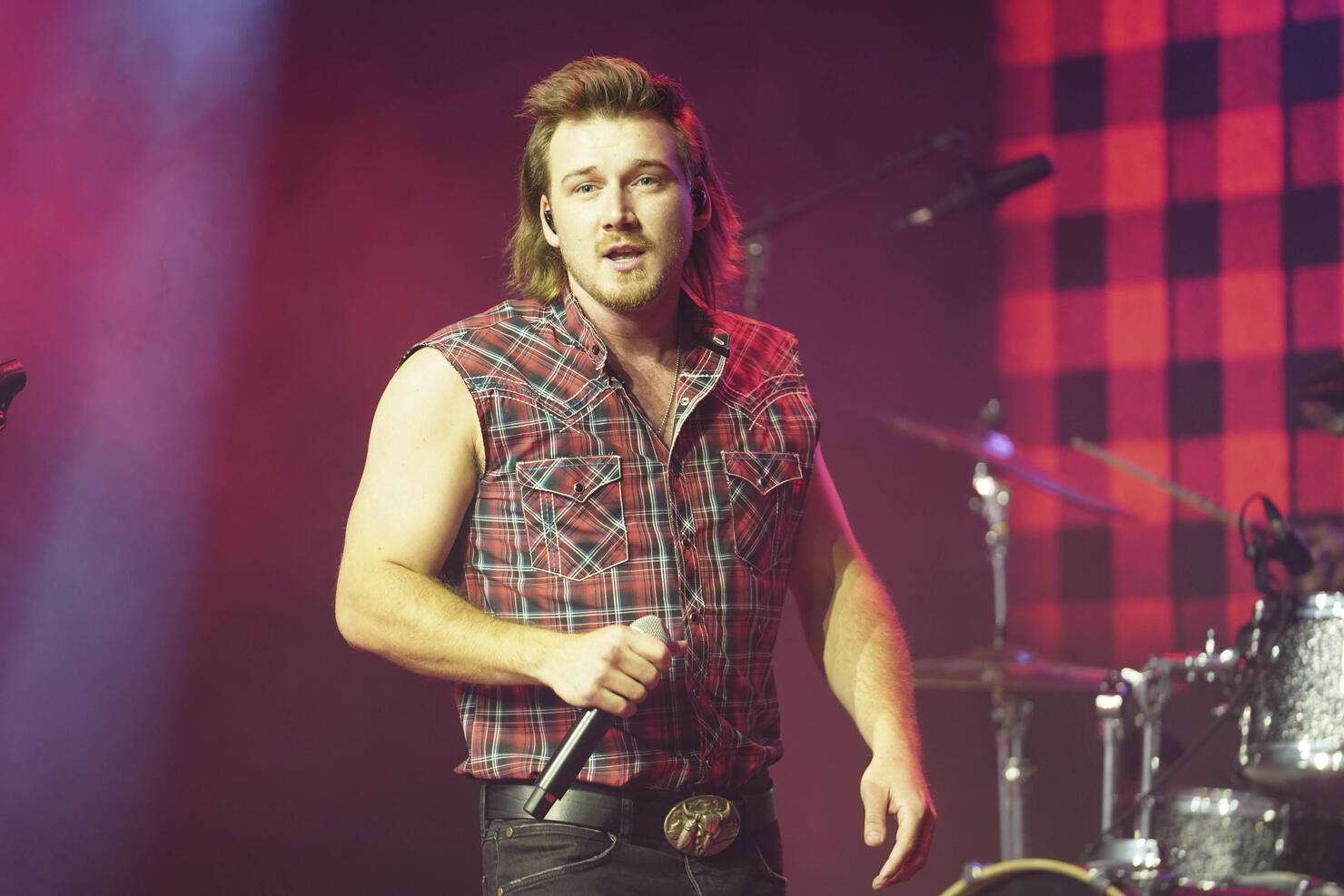 Morgan Wallen officially became a dad in July of 2020, calling himself "a changed man" since welcoming his son, Indigo "Indie" Wilder. The award-winning singer-songwriter wrote in a heartfelt Instagram caption at the time: "You are a gift and this tough year just made sense. I'll be the Dad you deserve as well as the co-parent your mother deserves. Since you were born, I know that every decision I make will be with you in mind. I promise I'll always protect you, and do my best to be an example of a good, godly man just like my daddy was for me."
Photo: Getty Images
34 of 47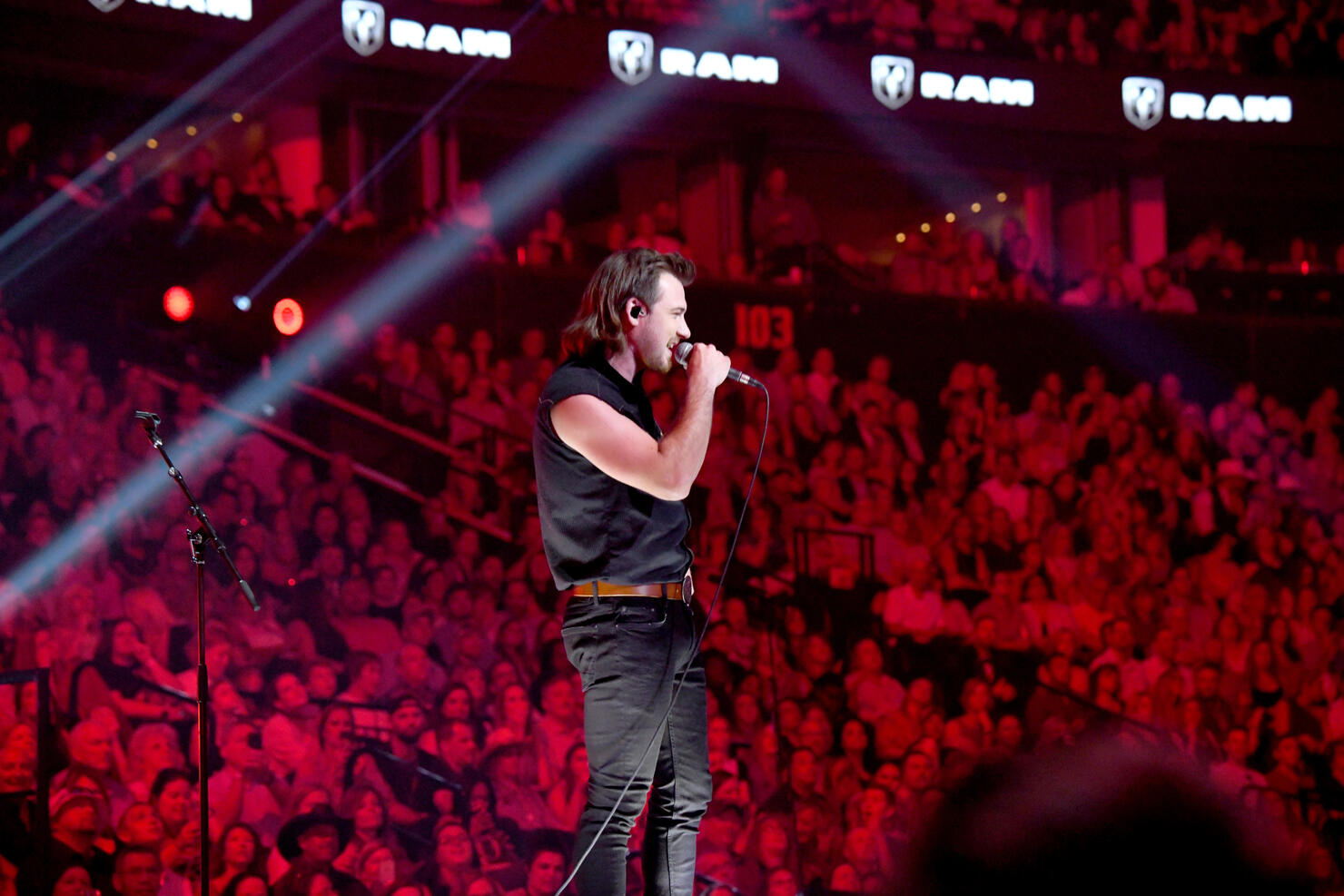 Amid his latest tour, Morgan Wallen recently played a three-night series of concerts at Bridgestone Arena in Nashville, Tennessee — and it was packed with a star-studded guest list. During his shows, the "Sand In My Boots" singer welcomed Larry Fleet, Ronnie Dunn of Brooks & Dunn, HARDY, Jimmie Allen and others to the stage. He later shared on Instagram that he's "extremely thankful for the connection we have thru this music."
Photo: Getty Images
35 of 47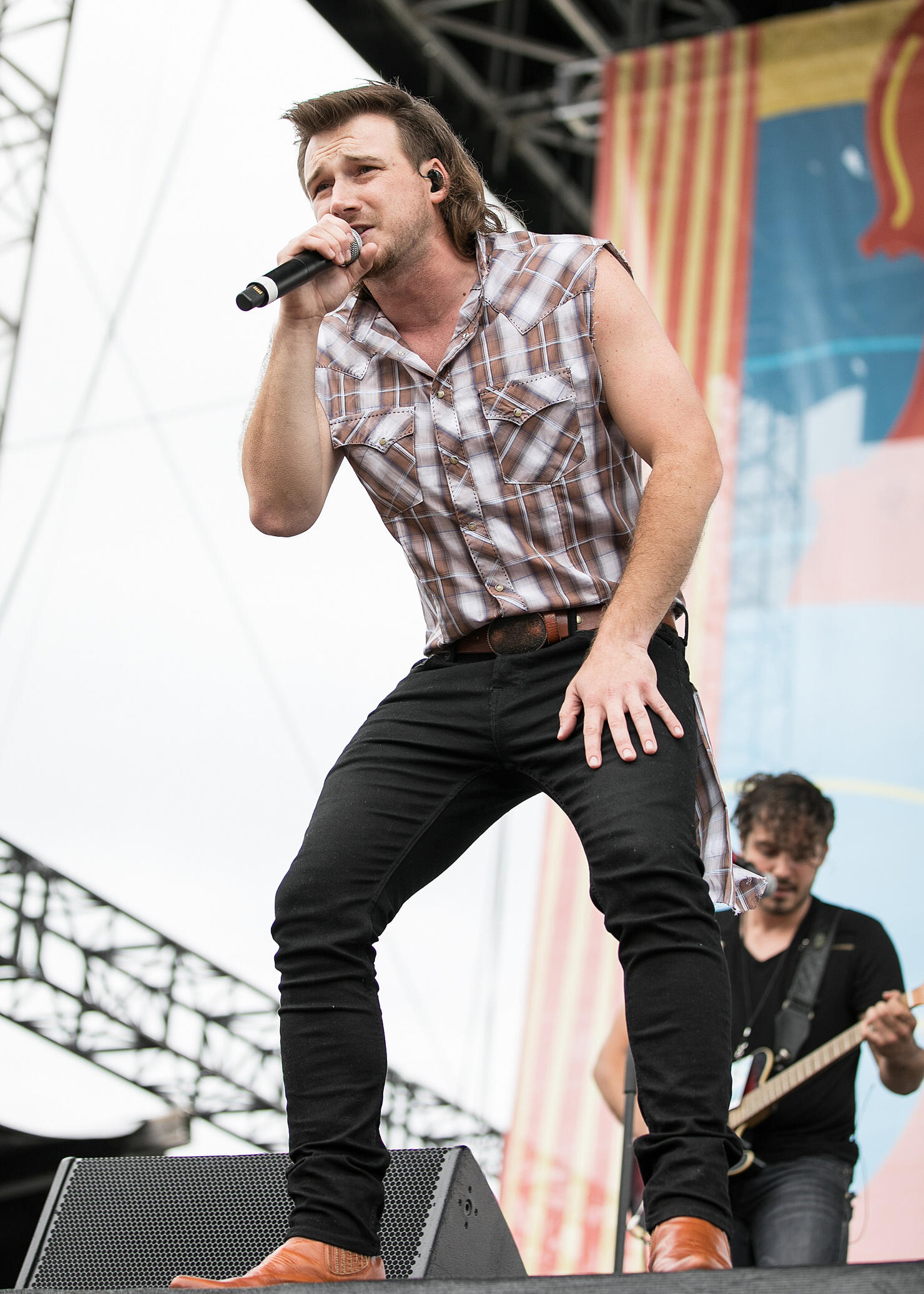 Among other recent awards, the Academy of Country Music recently announced Morgan Wallen as the ACM Milestone Award recipient at the upcoming 15th annual ACM Honors. Wallen won the award, celebrating an "outstanding" and record-breaking year, and "winning Album of the Year at [the ACM Awards], and selling over 800,000 tickets so far in 2022."
Photo: Getty Images
36 of 47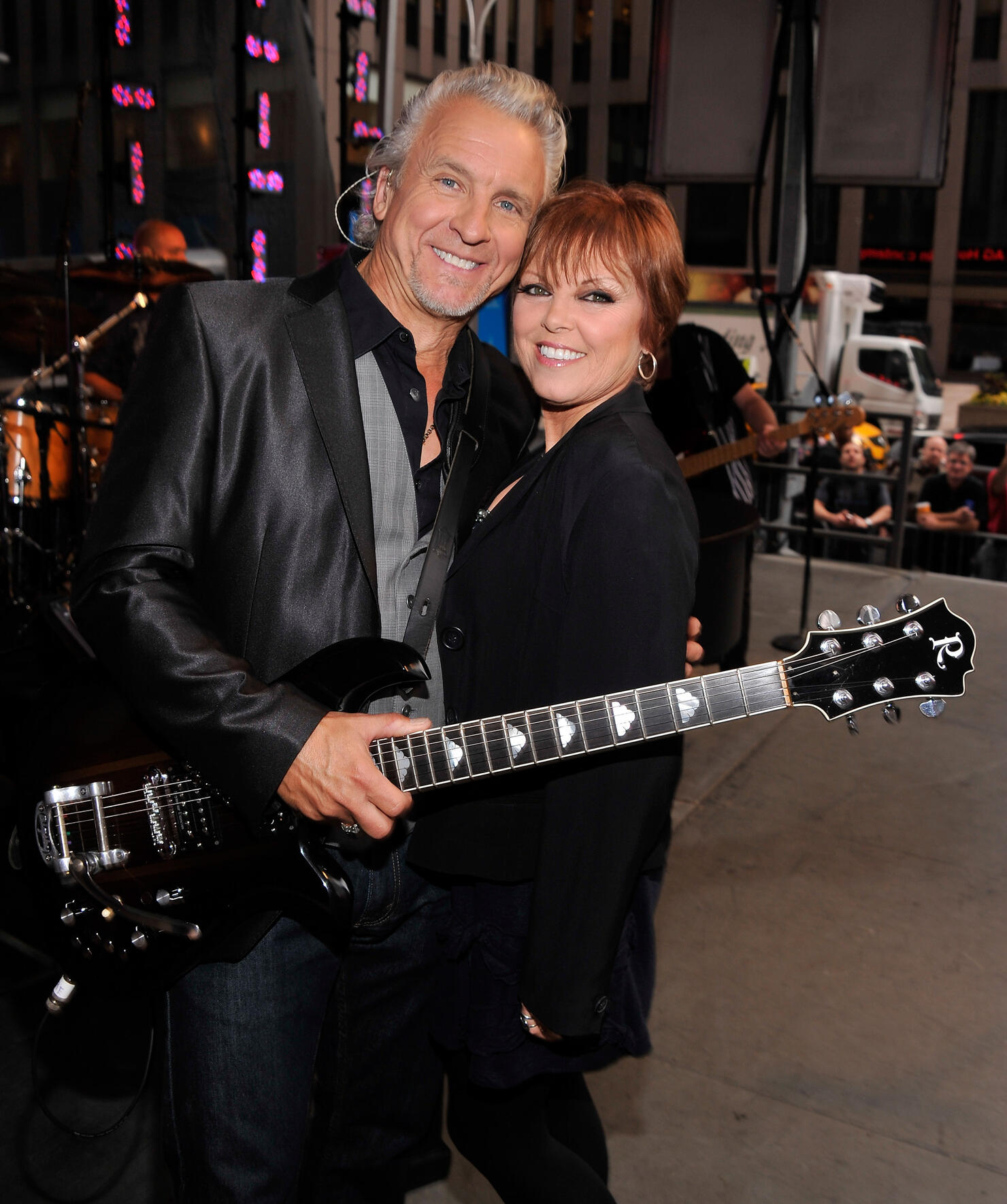 Before starting her music career and meeting Neil Giraldo in 1978, Pat married a childhood sweetheart. In an interview, she recalled, "My boyfriend that I met when I was 16 years old got drafted, and I thought he was gonna go to Vietnam and die. And so, like an idiot, I got married. And he didn't die! And I became a bank teller!"
Photo: Getty Images
37 of 47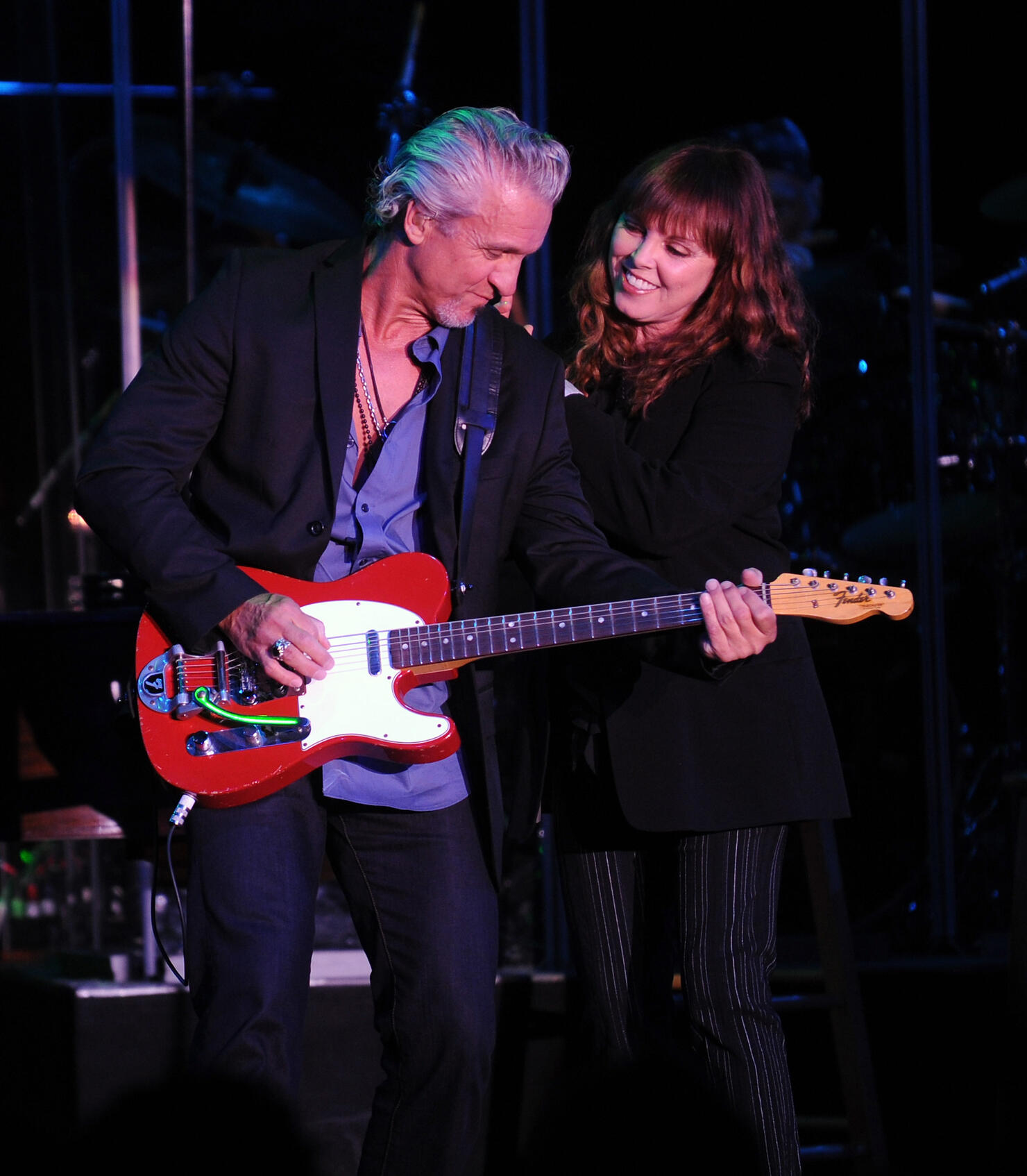 Pat and Neil have been married for 40 years, making them one of rock's most enduring couples. Their musical partnership has resulted in the couple selling 36 million albums, winning four consecutive Grammys, and recording an impressive 15 Top 40 hits.
Photo: Getty Images
38 of 47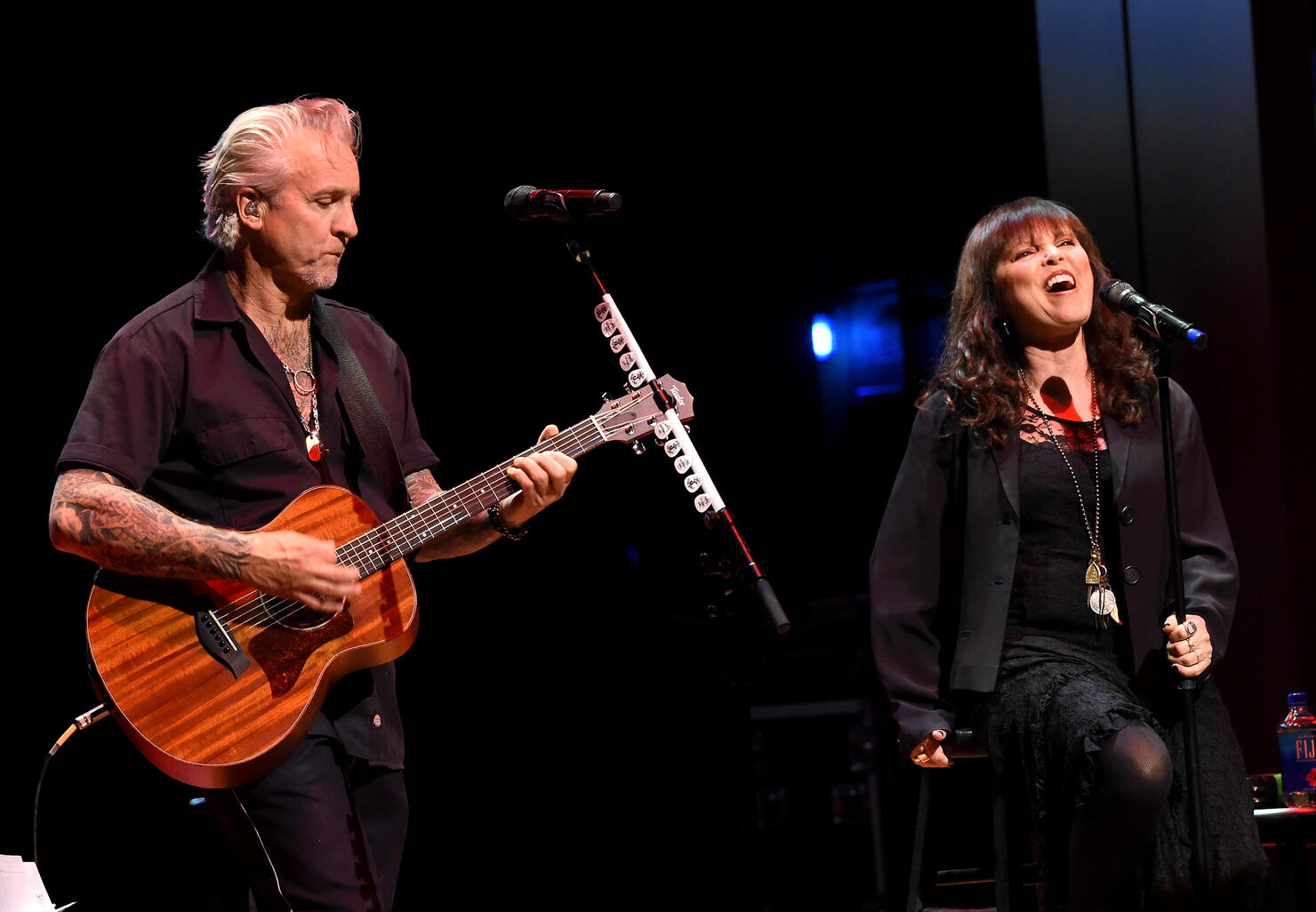 After several nominations throughout the years, Pat and Neil were inducted into the Rock Hall of Fame with the class of 2022.
Photo: Getty Images
39 of 47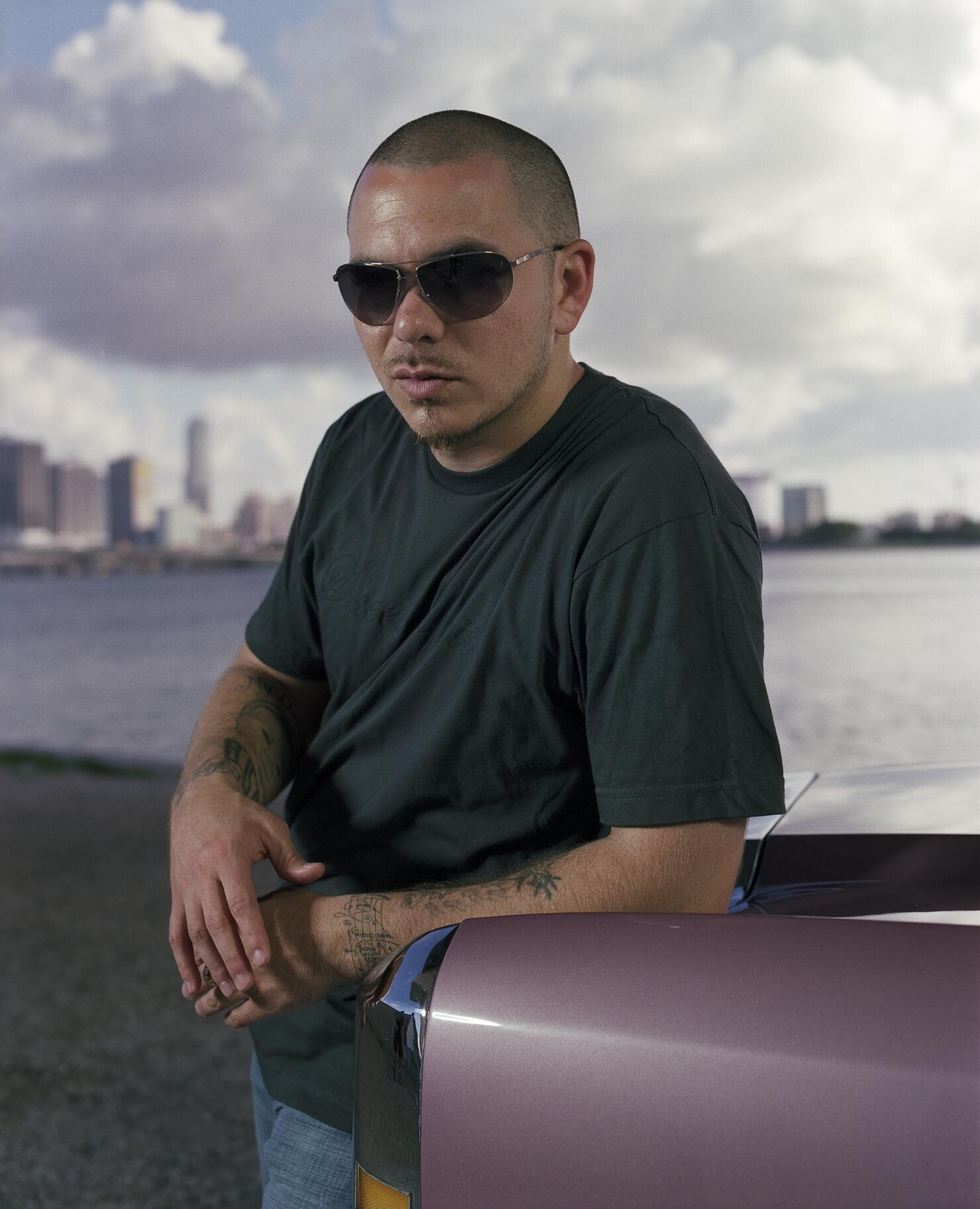 Pitbull has long-credited one teacher, Hope Martinez, for changing his life. Not only was Martinez the first person to have faith in Pitbull, but she was also instrumental in getting him and his friends cast in a music video for DMX. Pitbull credits this as the beginning of his career as a musician. "I ended up battling Drag-On from the Ruff Ryders and Irv Gotti who was a huge producer at the time ended up seeing me. And he was the one who switched the lightbulb on."
Photo: Getty Images
40 of 47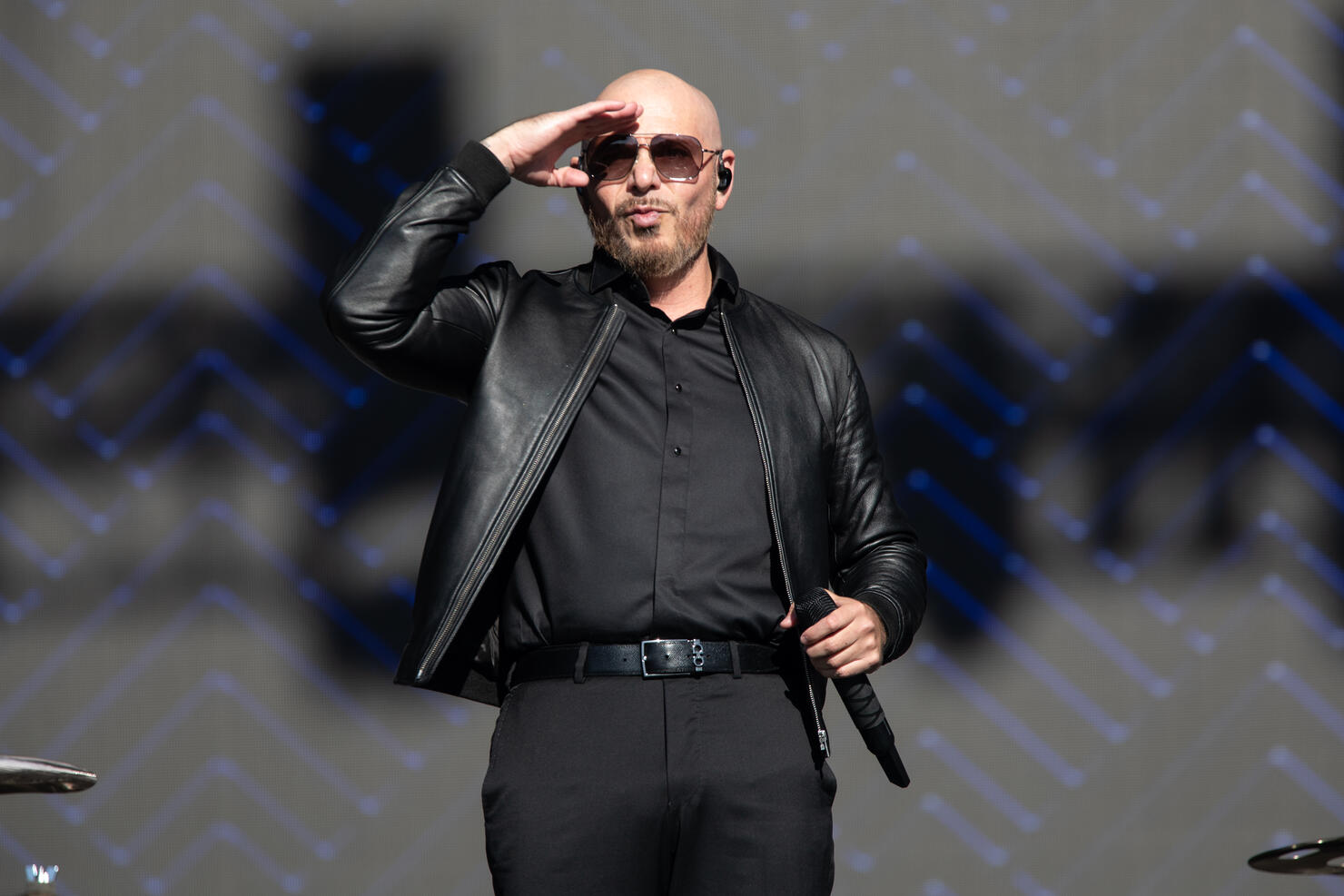 Pitbull has had the opportunity to work with some of the most talented people in the music industry, but he wishes he could have worked with one of his musical heroes, the late Celia Cruz.
Photo: Getty Images
41 of 47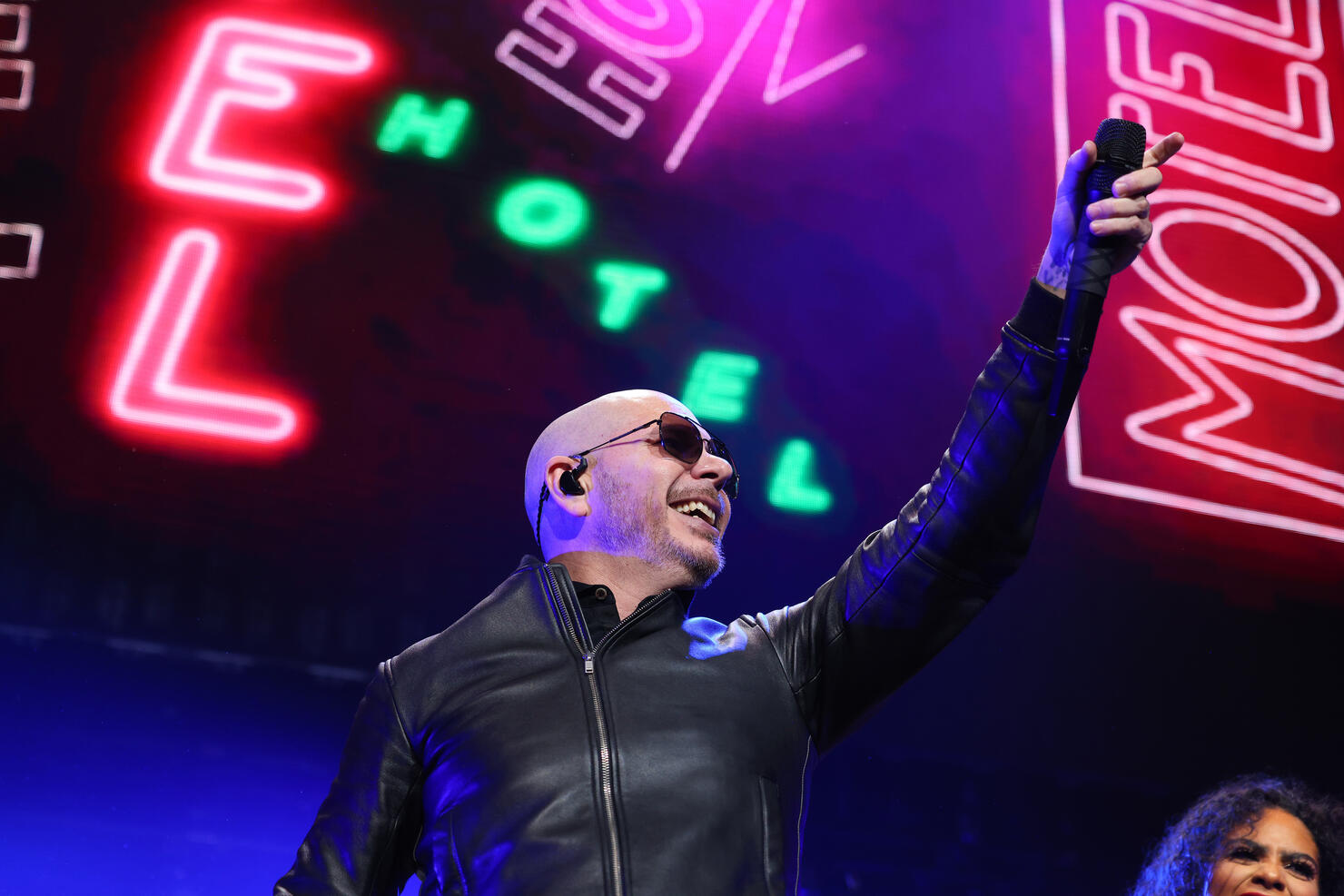 Pitbull is a founding member of Sports Leadership and Management (SLAM! ), a tuition-free public charter school for middle and high school students that launched in 2013 in Miami's Little Havana area, where Pitbull grew up.
Photo: Getty Images
42 of 47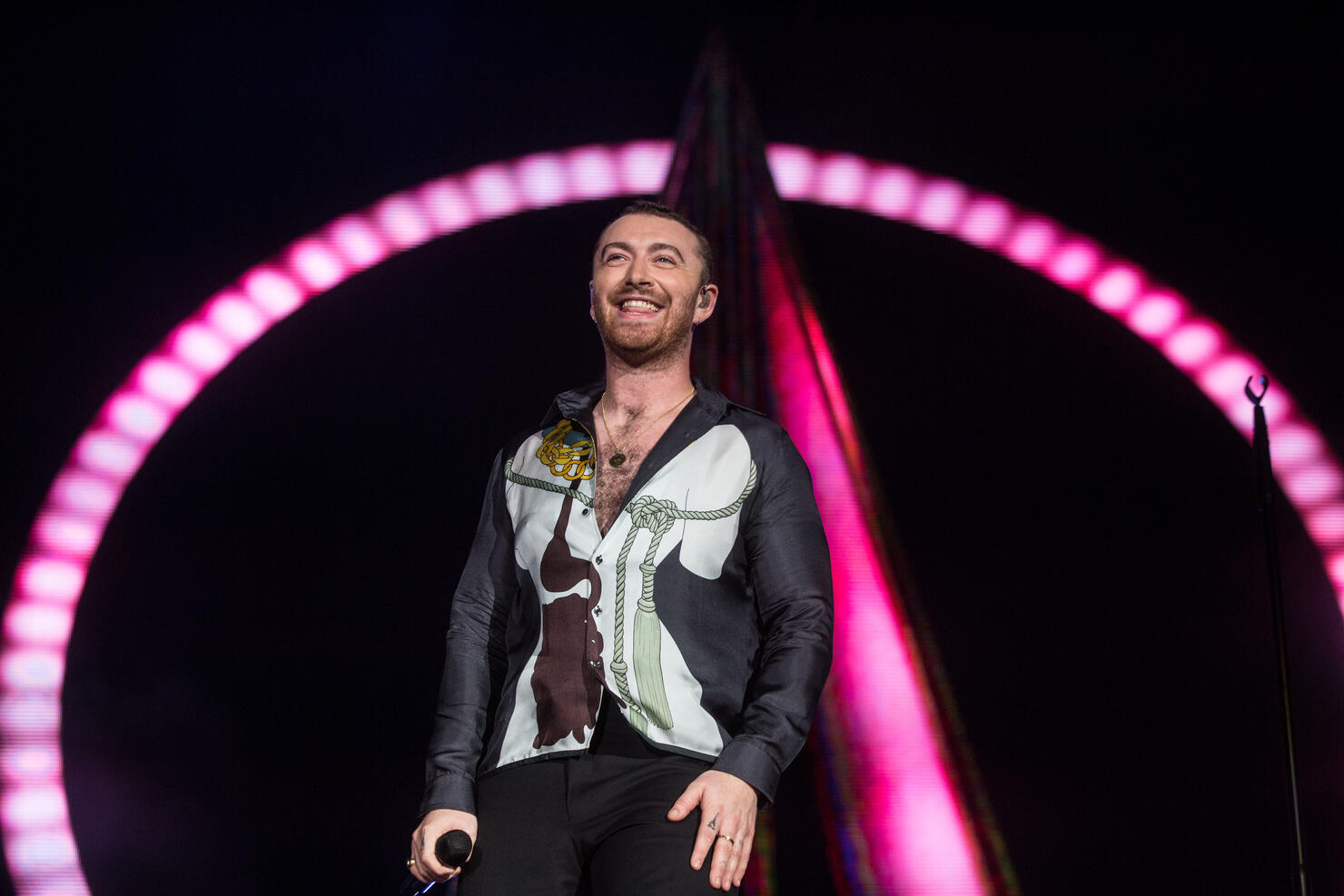 Sam Smith once admitted that the weirdest possession they own is a statue of a camel with a baby's head that they purchased in Belgium.
Photo: Getty Images
43 of 47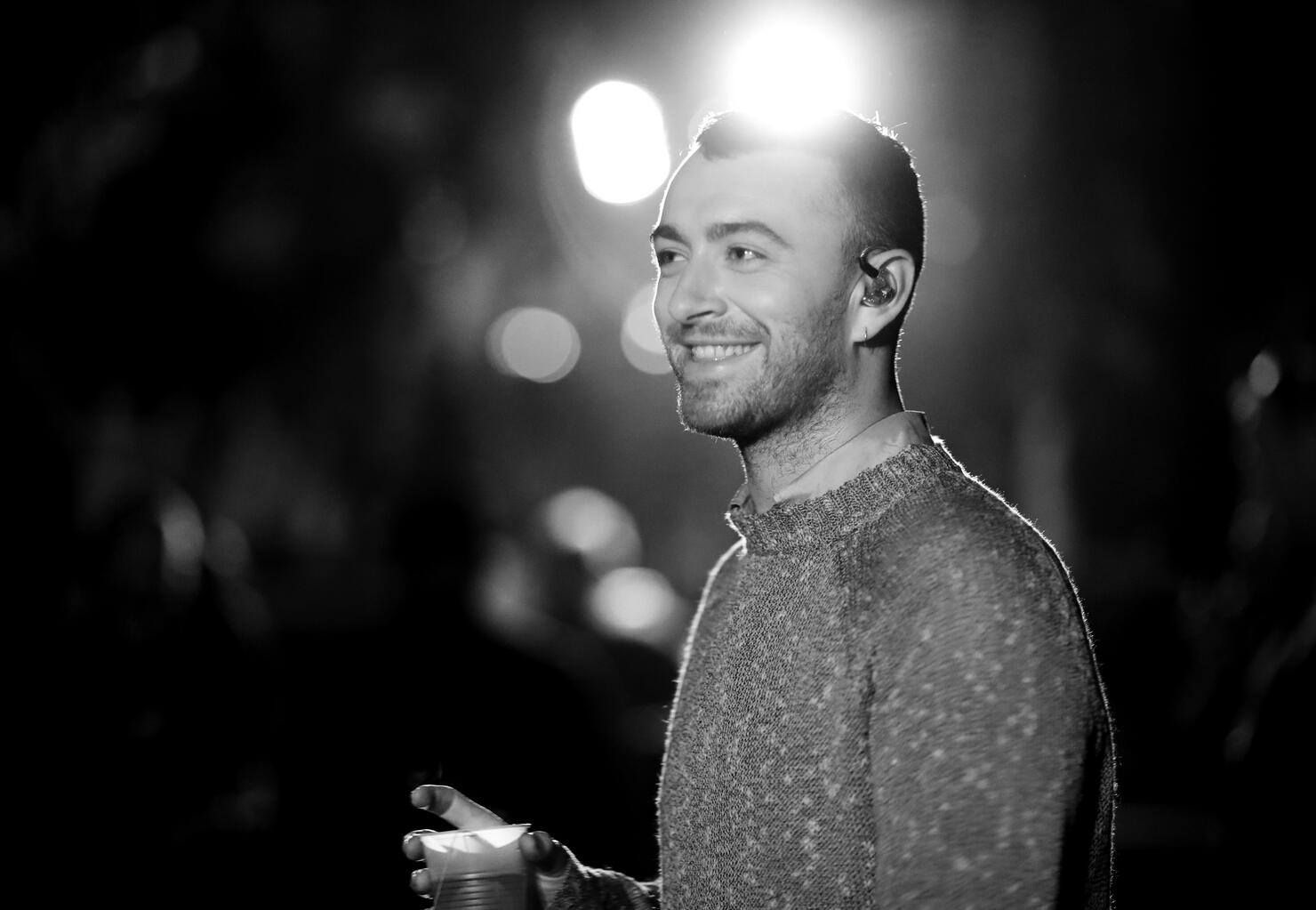 If Sam Smith wasn't a musician, they would be a florist. In a 2018 interview, they said, "I think I want to open a flower shop, I really do. Flowers make me happy."
Photo: Getty Images
44 of 47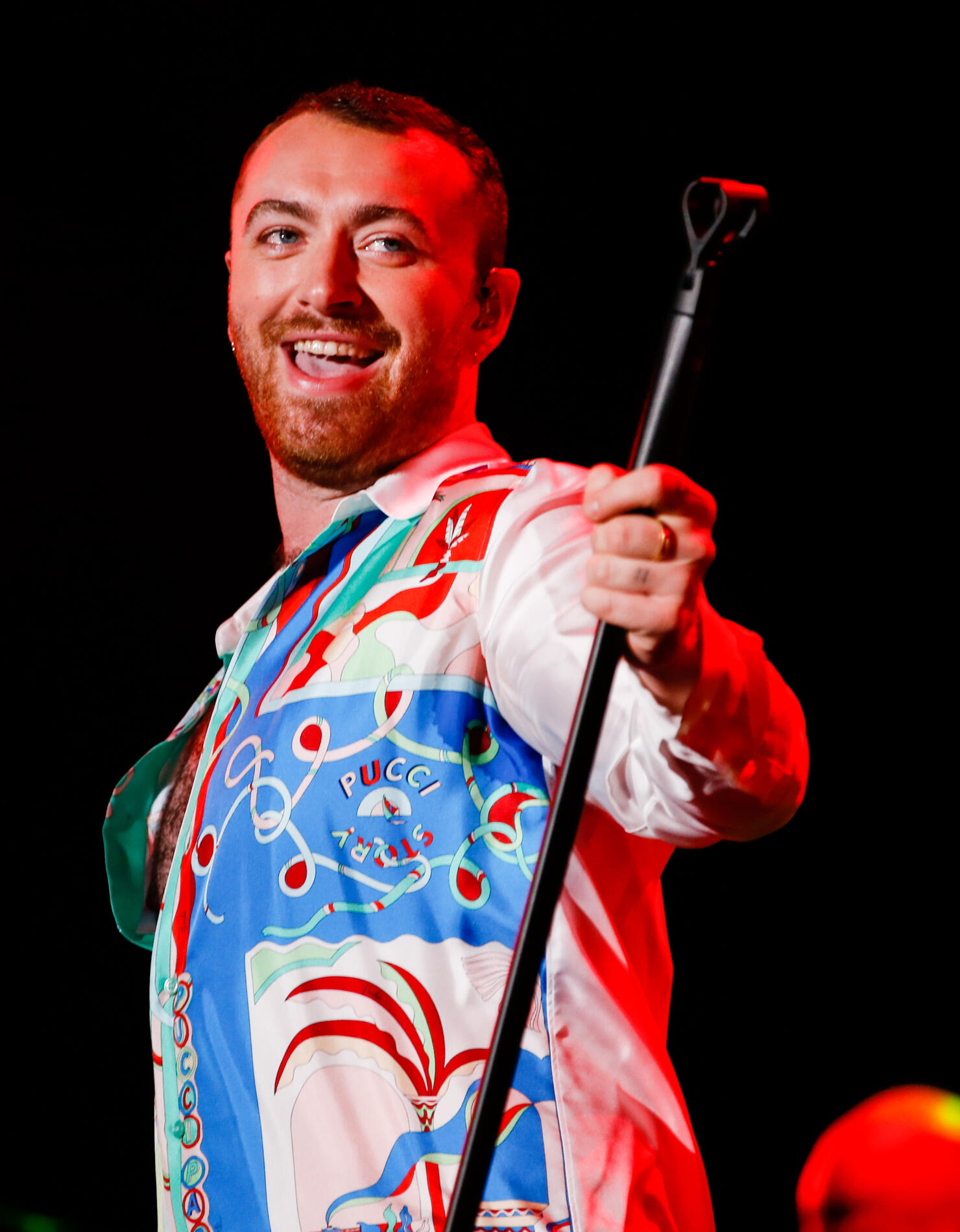 After coming out as non-binary, Sam Smith shared that Lady Gaga helped them on their journey with gender identity. "Gaga is probably the reason why I actually came to terms with my gender," they said. "I was 15 when The Fame came out and I was obsessed with Lady Gaga… She gave me complete permission to be myself and to be proud of my queerness. It was a form of expression, but it was also weirdly a form of protection."
Photo: Getty Images
45 of 47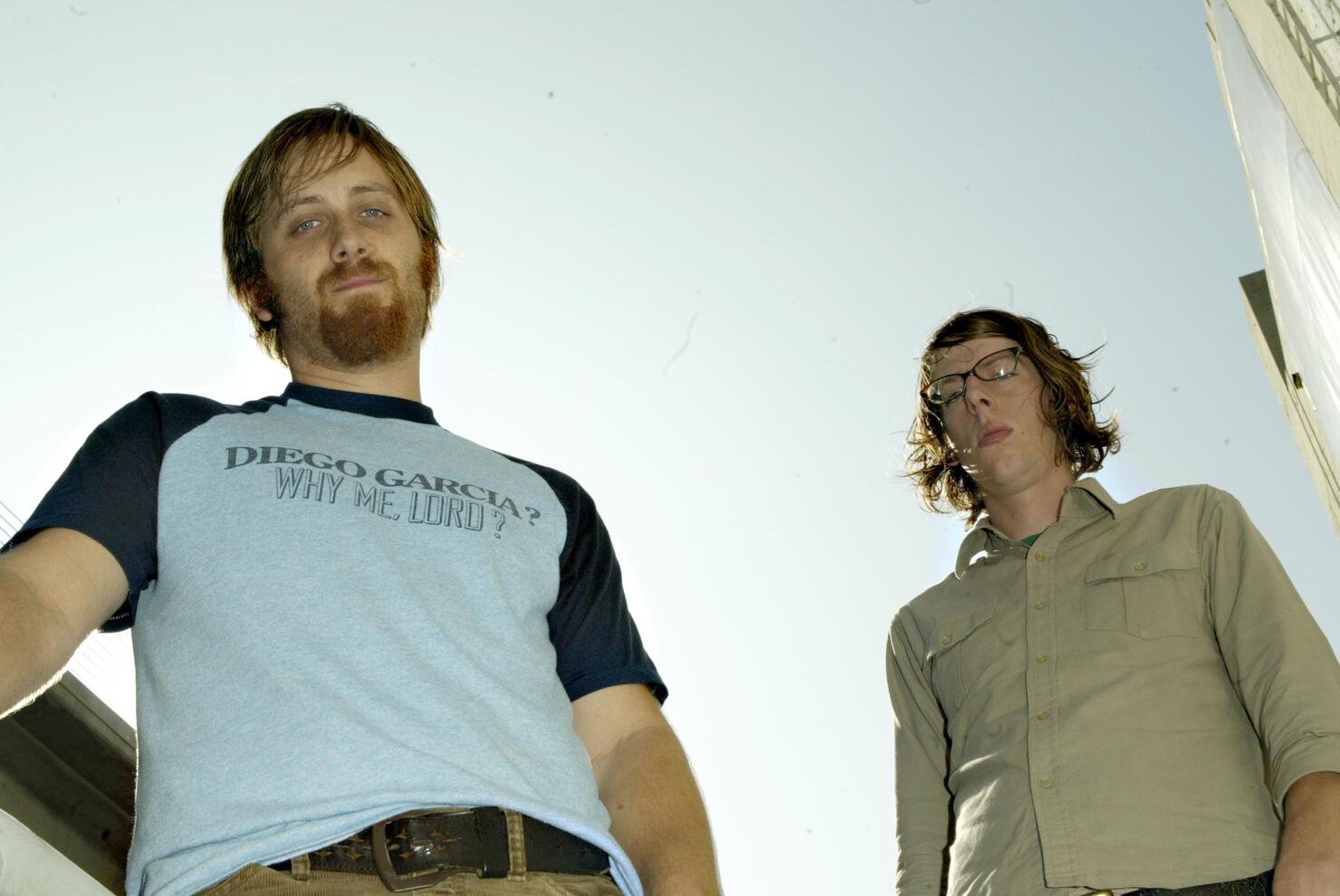 The Black Keys name comes from an expression used by a friend, artist Alfred McMoore. "He would call people he doesn't like D Flats and Black Keys," Carney explained.
Photo: Getty Images
46 of 47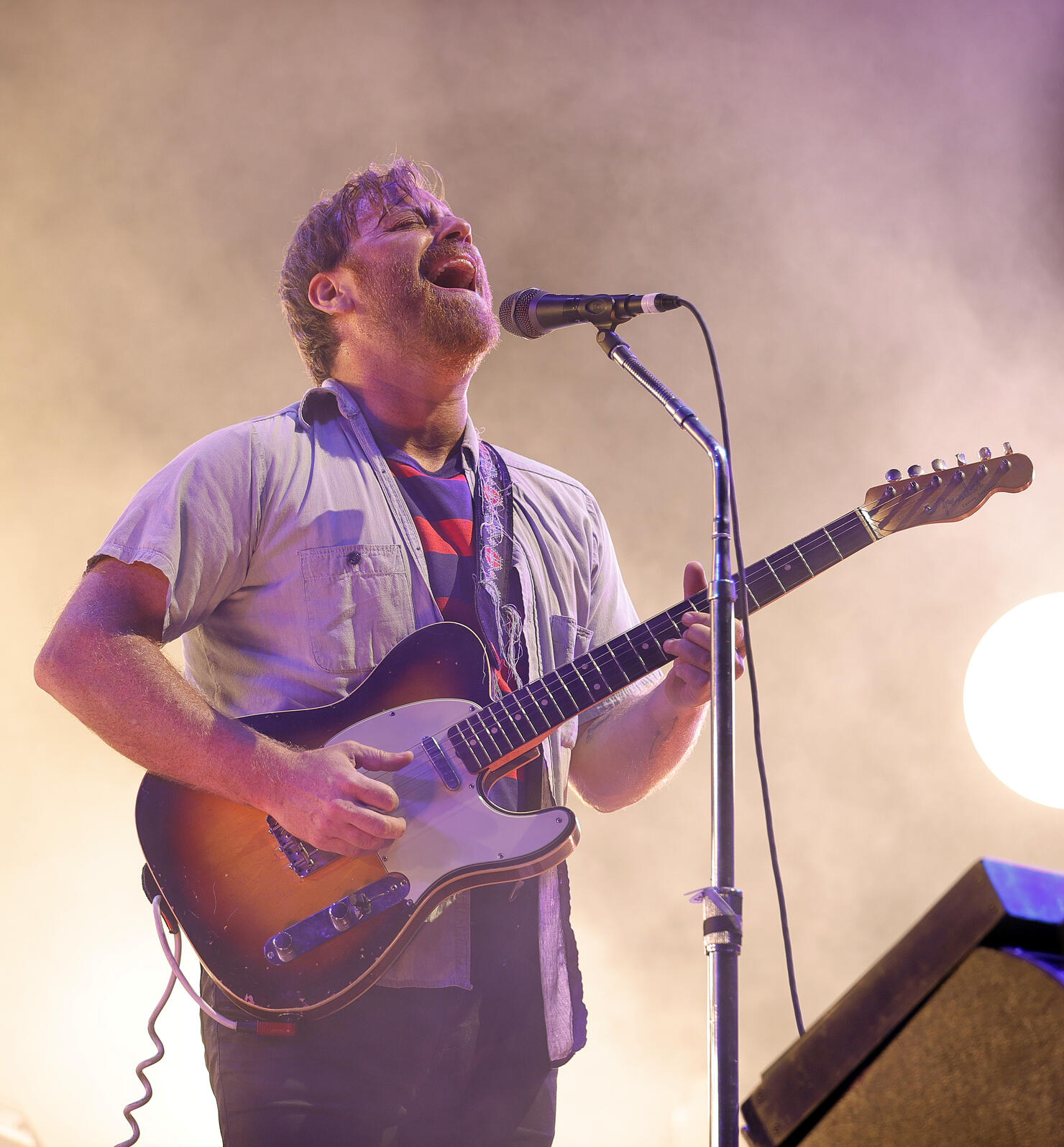 The Black Keys' debut album is actually a collection of songs they made in Carney's basement with an eight-track tape recorder and two cheap microphones they bought off eBay. Despite not having the funds to make a "proper" record, they still sent demo tapes to record labels and got picked up by an indie label soon after.
Photo: Getty Images
47 of 47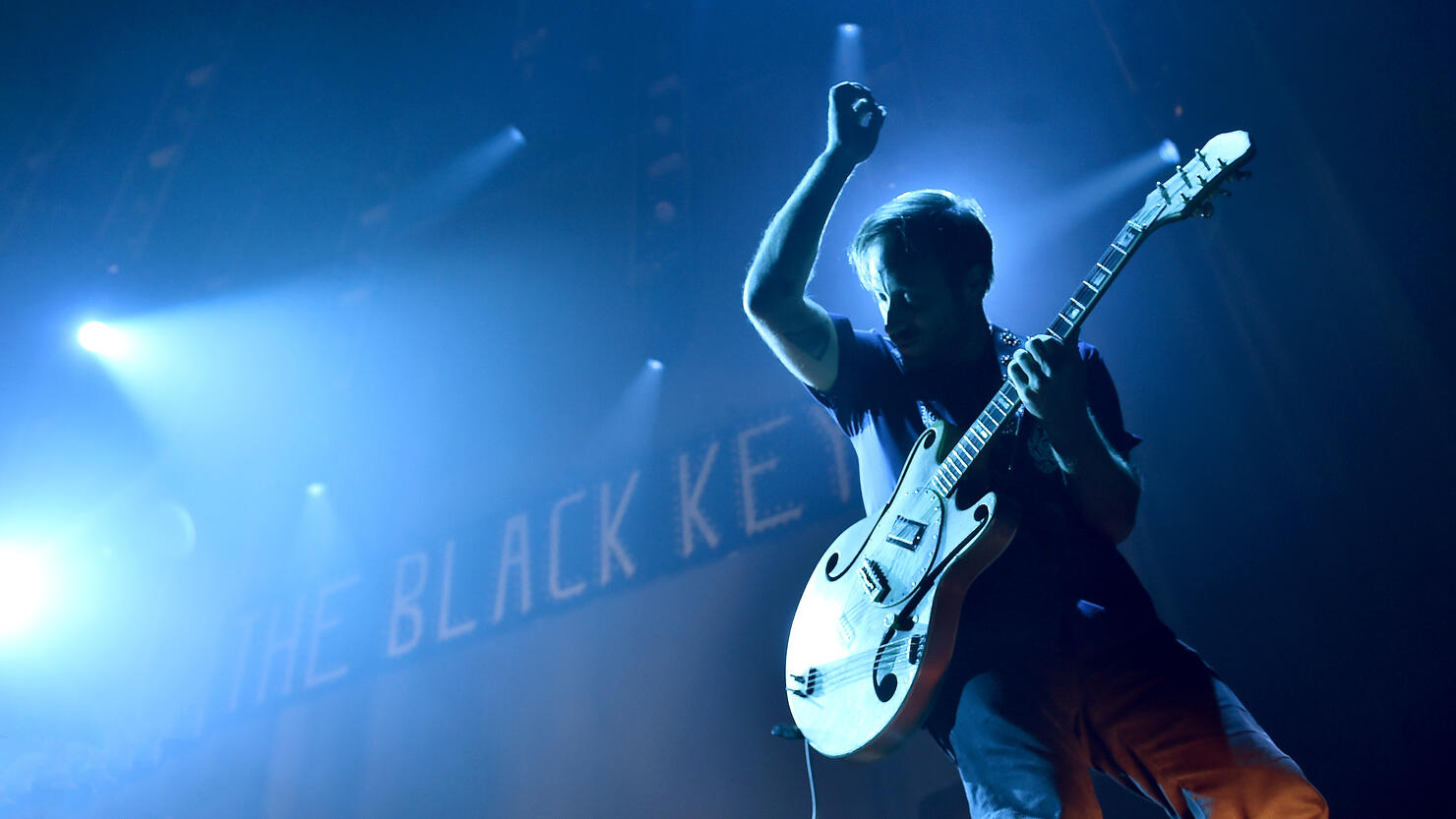 The duo's drummer, Patrick Carney, said that the first song he ever heard was "Electric Avenue" by Eddy Grant. "I guess I would have been about two when I first heard it, and I think it's actually informed so much of what I like about music – like, the grinding synths are incredible. It's a song that's always been very important to me."
Photo: Getty Images