This Is The Best All-You-Can-Eat Buffet In Pennsylvania
By Jason Hall
June 7, 2022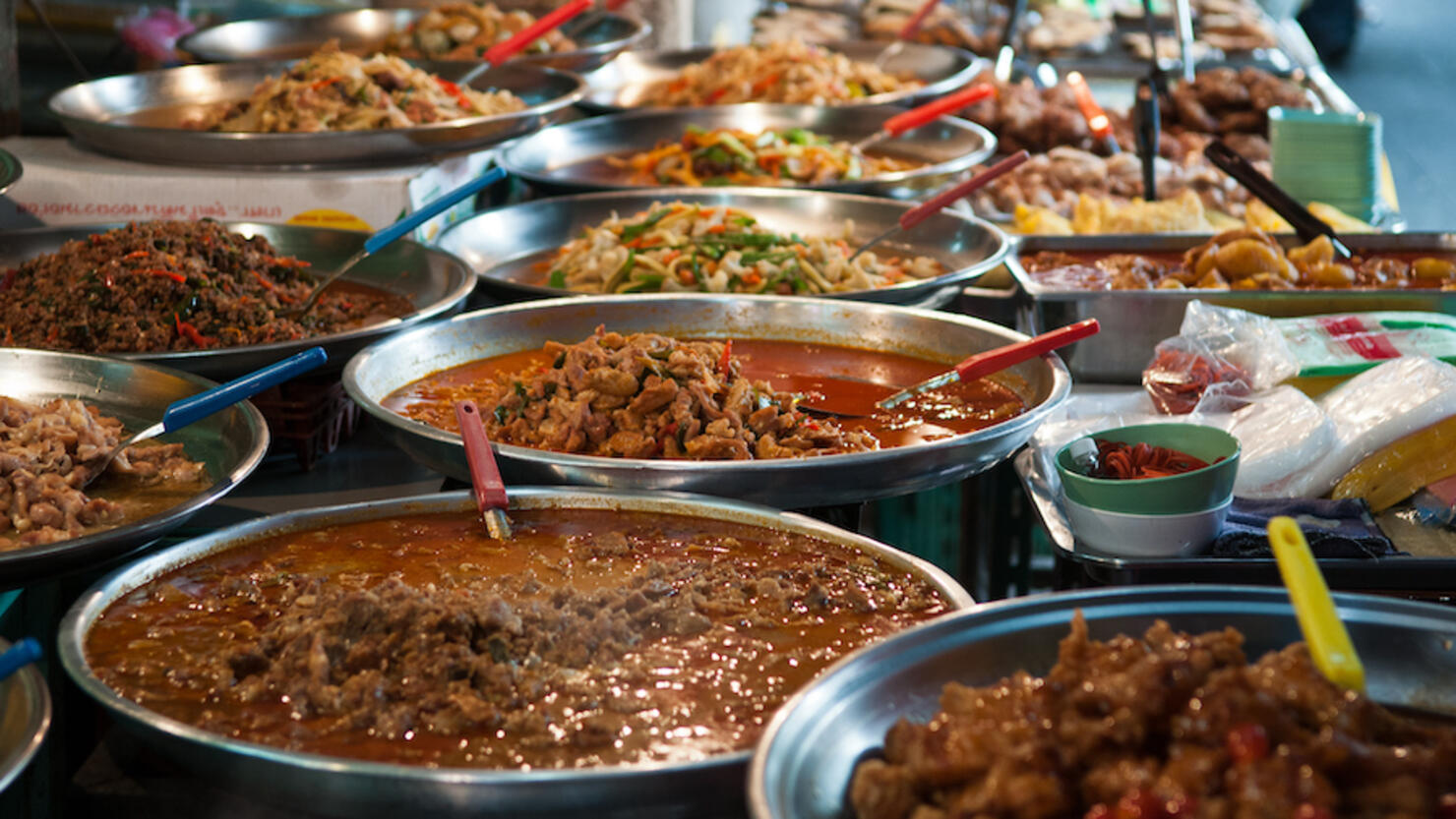 An East Earl restaurant is being credited for having the best all-you-can-eat deal in Pennsylvania.
The Daily Meal compiled a nationwide list ranking the best all-you-can-eat deal in every state, which included Hae Jang as the top choice for Pennsylvania.
"The longest buffet in Pennsylvania's Lancaster County (clocking in at 200 feet), Shady Maple in East Earl boasts a massive selection of expertly prepared Pennsylvania Dutch cuisine," the Daily Meal's Dan Myers wrote. "A breakfast buffet hits all the right notes — make sure to try the scrapple — but the buffet really comes alive at lunch and dinner, when 46 salad bar items, eight homemade breads, five soups, six cheeses, eight meats, 14 vegetables, eight pies, six cakes and the sundae bar are just the beginning."
Here is the Daily Meal's full list of the best dish in every state:
Alabama- Barnyard Buffet (Saraland)
Alaska- Gold Creek Salmon Bake (Juneau)
Arizona- Wandering Horse Buffet (Scottsdale)
Arkansas- Brown's Country Store and Restaurant (Benton)
California- Hae Jang Chon (Los Angeles)
Colorado- Los Cabos II (Denver)
Connecticut- Evergreens at the Simsbury Inn (Simsbury)
Delaware- Deerfield (Newark)
Florida- The Circle (Palm Beach)
Georgia- Nori Nori (Atlanta)
Hawaii- 100 Sails (Honolulu)
Idaho- China Grand Buffet (Boise)
Illinois- Warsaw Inn European Buffet (Lynwood)
Indiana- The Journey (Indianapolis)
Iowa- Americana (Des Moines)
Kansas- Cinzetti's (Overland Park)
Kentucky- J. Graham's Café (Louisville)
Louisiana- Dooky Chase (New Orleans)
Maine- Harraseeket Inn (Freeport)
Maryland- Hooper's Crab House (West Ocean City)
Massachusetts- Darryl's Corner Bar & Kitchen (Boston)
Michigan- The Grand Hotel Main Dining Room (Mackinac Island)
Minnesota- Cornerstone Buffet & Restaurant (Melrose and Sartell)
Mississippi- Palace Buffet (Biloxi)
Missouri- PeachTree Restaurant (Kansas City)
Montana- Soup and Such (Billings)
Nebraska- Valentino's Grand Italian Buffet (various locations)
Nevada- Bacchanal Buffet, Caesars Palace (Las Vegas)
New Hampshire- The Foundry (Manchester)
New Jersey- The Borgata Buffet, The Borgata (Atlantic City)
New Mexico- Tomato Café (Albuquerque)
New York- Becco (New York City)
North Carolina- Casey's Buffet (Wilmington)
North Dakota- Passage to India (Fargo)
Ohio- Mrs. Yoder's Kitchen (Mount Hope)
Oklahoma- Mt. Everest Cuisines (Edmond)
Oregon- Abhiruchi (Beaverton)
Pennsylvania- Shady Maple Smorgasbord (East Earl)
Rhode Island- The Nordic (Charlestown)
South Carolina- Captain George's Seafood Restaurant (Myrtle Beach)
South Dakota- Sanaa's Gourmet (Sioux Falls)
Tennessee- Brook Shaw's Old Country Store (Jackson)
Texas- Allen's Family Style Meals (Sweetwater)
Utah- The Roof Restaurant (Salt Lake City)
Vermont- J. Morgan's Steakhouse (Montpelier)
Virginia- Michie Tavern (Charlottesville)
Washington- Salty's on Alki Beach (Seattle)
Washington, D.C.- Seasons
West Virginia- Quinet's (New Martinsville)
Wisconsin- North Country Steak Buffet (La Crosse)
Wyoming- Bar J Chuckwagon (Wilson)