Patrick Mahomes Loves Whataburger So Much, He's Opening His Own Location
By Dani Medina
June 8, 2022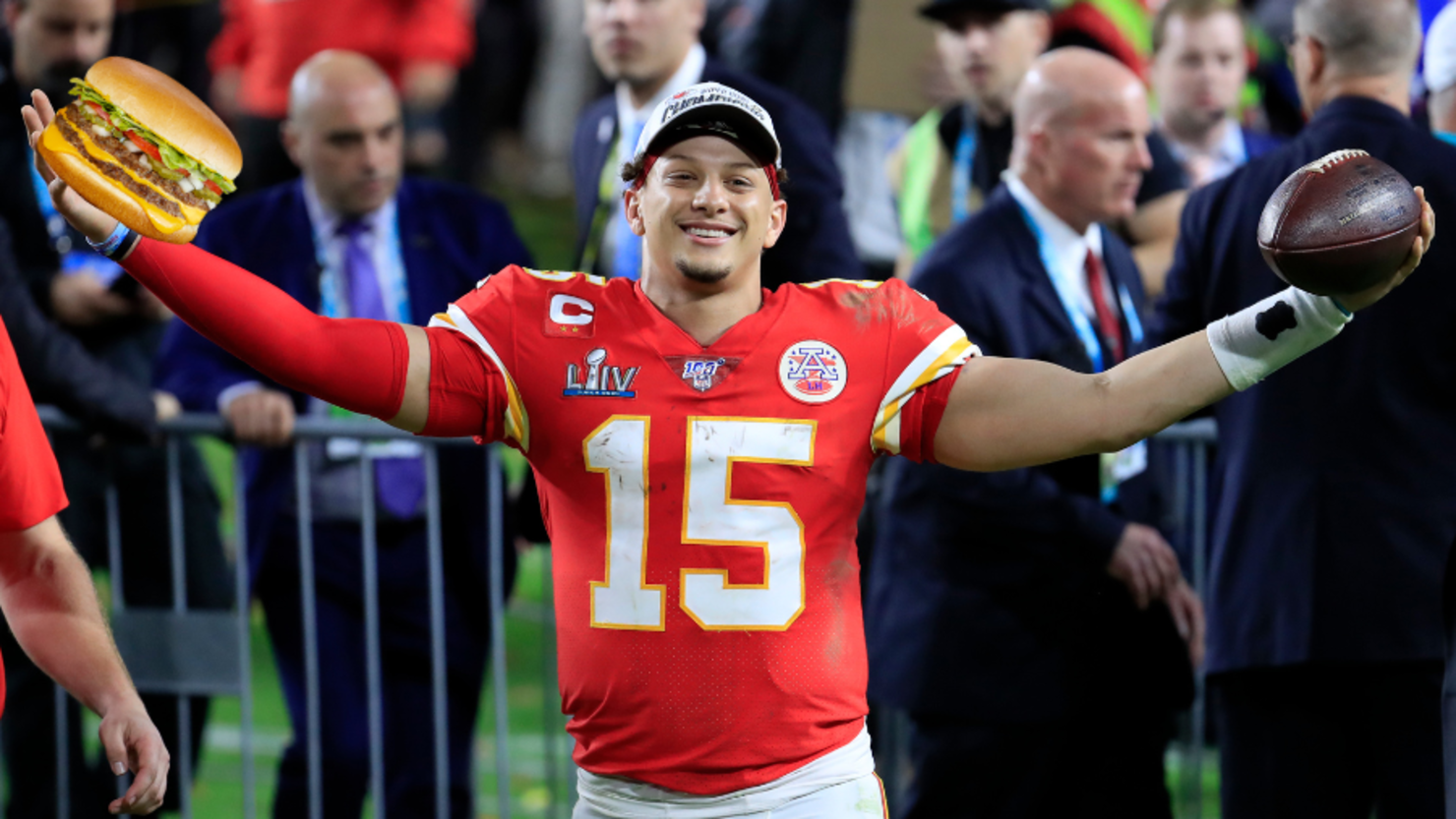 Photo: Getty Images, Whataburger
Just like you don't mess with Texas, you don't mess with a man's food. That's why Texas native Patrick Mahomes is taking his burgers seriously — and opening his own Whataburger location.
The former Texas Tech quarterback opened the first Whataburger location in Kansas this week, according to WFAA. He's working with franchise group KMO Burger that's bringing 30 Whataburger locations to the Kansas and Missouri area.
"As part of KMO Burger, I am excited our team is opening our first location in Kansas City. It's great to bring a gift from my first home to my second home," the Kansas City Chiefs quarterback said in a press release.
Here's a look at the Whataburger locations coming to Kansas and Missouri in the next couple of years, according to WFAA:
2022
400 NW Barry Rd, Kansas City, MO
11300 Nall Ave, Overland Park, KS
7791 W 159th St, Overland Park, KS
Northeast corner I-435 & Bannister Rd, Kansas City, MO
2023
14123 W 135th St, Olathe, KS
9100 Block MO-45, Parkville, MO
Highway 152 & North Booth Ave, Kansas City, MO
8851 N Ambassador Dr, Kansas City, MO