Washington's Jack Del Rio Fined For Insurrection Comments
By Jason Hall
June 10, 2022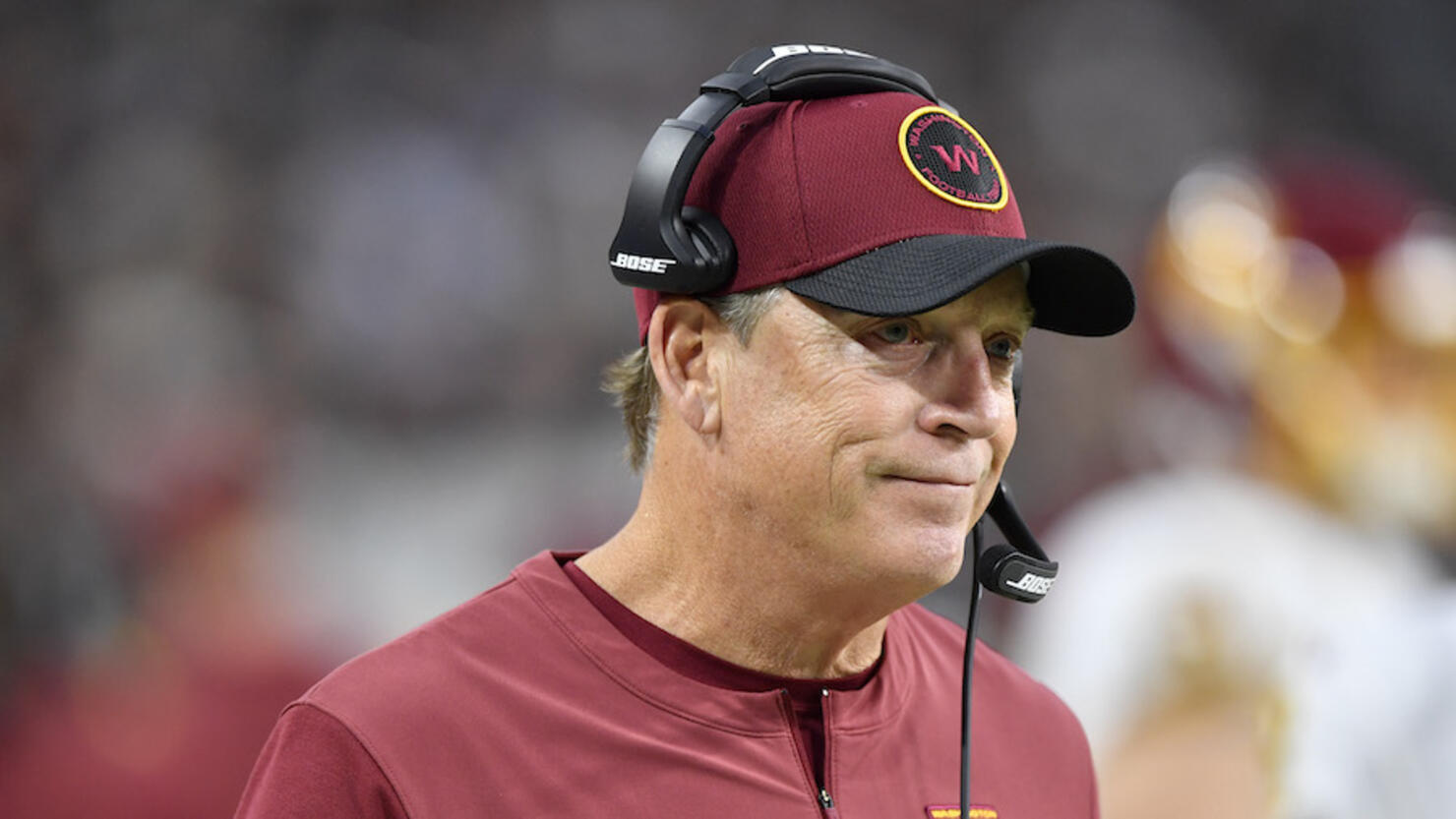 The Washington Commanders have fined defensive coordinator Jack Del Rio $100,000 for comments made regarding the January 6, 2021 insurrection at the United States Capitol earlier this week.
The Commanders shared a statement from head coach Ron Rivera on their verified Twitter account confirming the decision on Friday (June 10) afternoon after Del Rio publicly downplayed the insurrection as a "dust-up" and called for the "whole story" to be told on social justice protests following the murder of George Floyd in 2020, many of which were attended by NFL players.
"This morning I met with Coach Del Rio to express how disappointed I am in his comments on Wednesday," Rivera said. "His comments do not reflect the organization's views and are extremely hurtful to our great community here in the DMV. As we saw last night in the hearings, what happened on the Capitol on January 6, 2021 was an act of domestic terrorism. A group of citizens attempted to overturn the results of a free and fair election, and as a result, lives were lost and the Capitol building was damaged.
"Coach Del Rio did apologize for his comments on Wednesday and he understands the distinction between the events of that dark day and peaceful protests, which are a hallmark of our democracy. He does have the right to voice his opinion as a citizen of the United States and it most certainly is his constitutional right to do so. However, words have consequences and his words hurt a lot of people in our community.
Del Rio responded to a tweet regarding the January 6 hearings with, "Would love to understand "the whole story " about why the summer of riots, looting, burning and the destruction of personal property is never discussed but this is ??? #CommonSense" on Monday (June 6).
The former head coach then doubled down on his comments while speaking to reporters during his media session on Wednesday (June 8), stating, "Businesses are being burned down, no problem... and then we have a dust-up at the Capitol, nothing burned down... and we're gonna make that a major deal."
Del Rio later issued a public apology on his verified Twitter account.
"I made comments earlier today in referencing the attack that took place on the United States Capitol on January 6, 2021," Del Rio wrote. "Referencing that situation as a dust-up was irresponsible and negligent and I am sorry. I stand by my comments condemning violence in communities across the country. I say that while also expressing my support as an American citizen for peaceful protest in our country I have fully supported all peaceful protests in America. I love, respect, and support all my fellow coaches, players and staff that I work with and respect their views and opinions."
Five Capitol police officers -- including one during the riot and four later by suicide in the following days -- and at least four members of the crowd died following the January 6, 2021 insurrection at the U.S. Capitol.
Forbes reports 19 people died and property damages exceeded $1 billion during a 14-day period of protests during the summer of 2020.
NAACP president Derrick Johnson called for the resignation or termination of Del Rio on Thursday (June 9) following the defensive coordinator's public comments.
"It is time for Jack Del Rio to resign or be terminated," Johnson said in a statement shared on his verified Twitter account. "His comments could not have been more offensive and ignorant. The January 6th insurrection – an attempted coup – was far from a 'dust-up'. Each day we learn more and more on just how close our democracy came to autocracy. Downplaying the insurrection by comparing it to nationwide protests, which were in response to a public lynching, is twisted. You can't coach a majority Black team while turning your back on the Black community. It's time for you to pack up and step off the field."
Del Rio was hired by the Commanders as a defensive coordinator in 2020 after having previously served as head coach for the Jacksonville Jaguars (2003-11) and then-Oakland Raiders (2015-17), as well as prior defensive coordinator stints with the Carolina Panthers (2002) and Denver Broncos (2012-14).