This Is The Best Foodie Destination In Alabama
By Jason Hall
June 14, 2022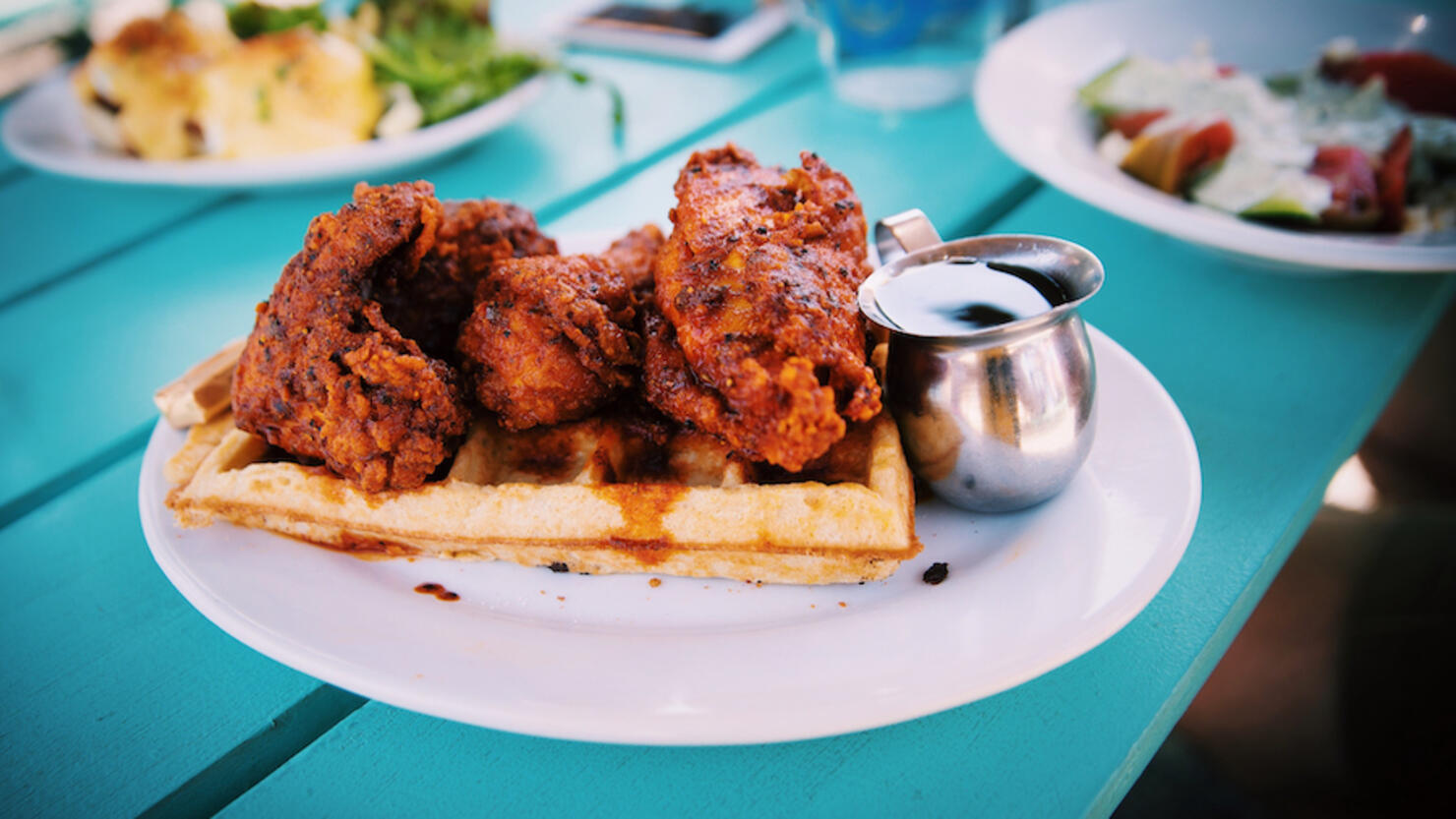 A Birmingham restaurant is being credited as the best foodie destination in Alabama.
Eat This, Not That compiled a nationwide list ranking the best foodie destinations in every state, which included Yo' Mama's as the top choice for Alabama.
"This cult-favorite restaurant is known for its signature chicken and waffles, as well as other southern comfort staples," Eat This, Not That's Kristin Corpuz wrote. "If you're looking for more places like this, check out the best southern restaurants you've got to visit at least once!"
Here is Eat This, Not That's full list of the best foodie destinations in every state:
Alabama- Yo' Mama's (Birmingham)
Alaska- The Bagel Shop (Homer)
Arizona- Cafe Monarch (Scottsdale)
Arkansas- Ed Walker's Drive-In & Restaurant (Fort Smith)
California- Chi Spacca (Los Angeles)
Colorado- Edelweiss German Restaurant (Colorado Springs)
Connecticut- Louis' Lunch (New Haven)
Delaware- Jessop's Tavern (New Castle)
Florida- La Teresita Restaurant (Tampa)
Georgia- Canoe (Atlanta)
Hawaii- Tinroof (Kahului)
Idaho- Fork (Boise)
Illinois- The Publican (Chicago)
Indiana- Milktooth (Indianapolis)
Iowa- Centro (Des Moines)
Kansas- Joe's Kansas City Bar-B-Que (Kansas City)
Kentucky- Doc Crows (Louisville)
Louisiana- Dooky Chase Restaurant (New Orleans)
Maine- Portland Lobster Company (Portland)
Maryland- The Point Crab House & Grill (Arnold)
Massachusetts- Modern Pastry (Boston)
Michigan- Greg & Lou's Family Restaurant (Owosso)
Minnesota- 112 Eatery (Minneapolis)
Mississippi- Weidmann's (Meridian)
Missouri- Flat Creek Restaurant (Cape Fair)
Montana- Montana Ale Works (Bozeman)
Nebraska- Dish Restaurant (Lincoln)
Nevada- Crepe Expectations (Las Vegas)
New Hampshire- Republic (Manchester)
New Jersey- Battello (Jersey City)
New Mexico- Indian Pueblo Kitchen (Albuquerque)
New York- Artichoke Basille's Pizza (New York City)
North Carolina- Cúrate (Asheville)
North Dakota- Walrus Restaurant (Bismarck)
Ohio- The Olde Dutch Restaurant (Logan)
Oklahoma- The Mule (Oklahoma City)
Oregon- Kachka (Portland)
Pennsylvania- Pat's King of Steaks (Philadelphia)
Rhode Island- O Dinis (East Providence)
South Carolina- Nigel's Good Food (North Charleston)
South Dakota- Phillips Avenue Diner (Sioux Falls)
Tennessee- Biscuit Love (Nashville)
Texas- Franklin BBQ (Austin)
Utah- Red Iguana (Salt Lake City)
Vermont- The Farmhouse Tap & Grill (Burlington)
Virginia- Supper (Richmond)
Washington- The Pink Door (Seattle)
West Virginia- Hillbilly Hot Dog (Lesage)
Wisconsin- MACS (Wisconsin Dells)
Wyoming- Eggington's (Casper)