DJ Khaled Teases Upcoming Drake Collaboration Ahead Of His New Album
By Tony M. Centeno
June 21, 2022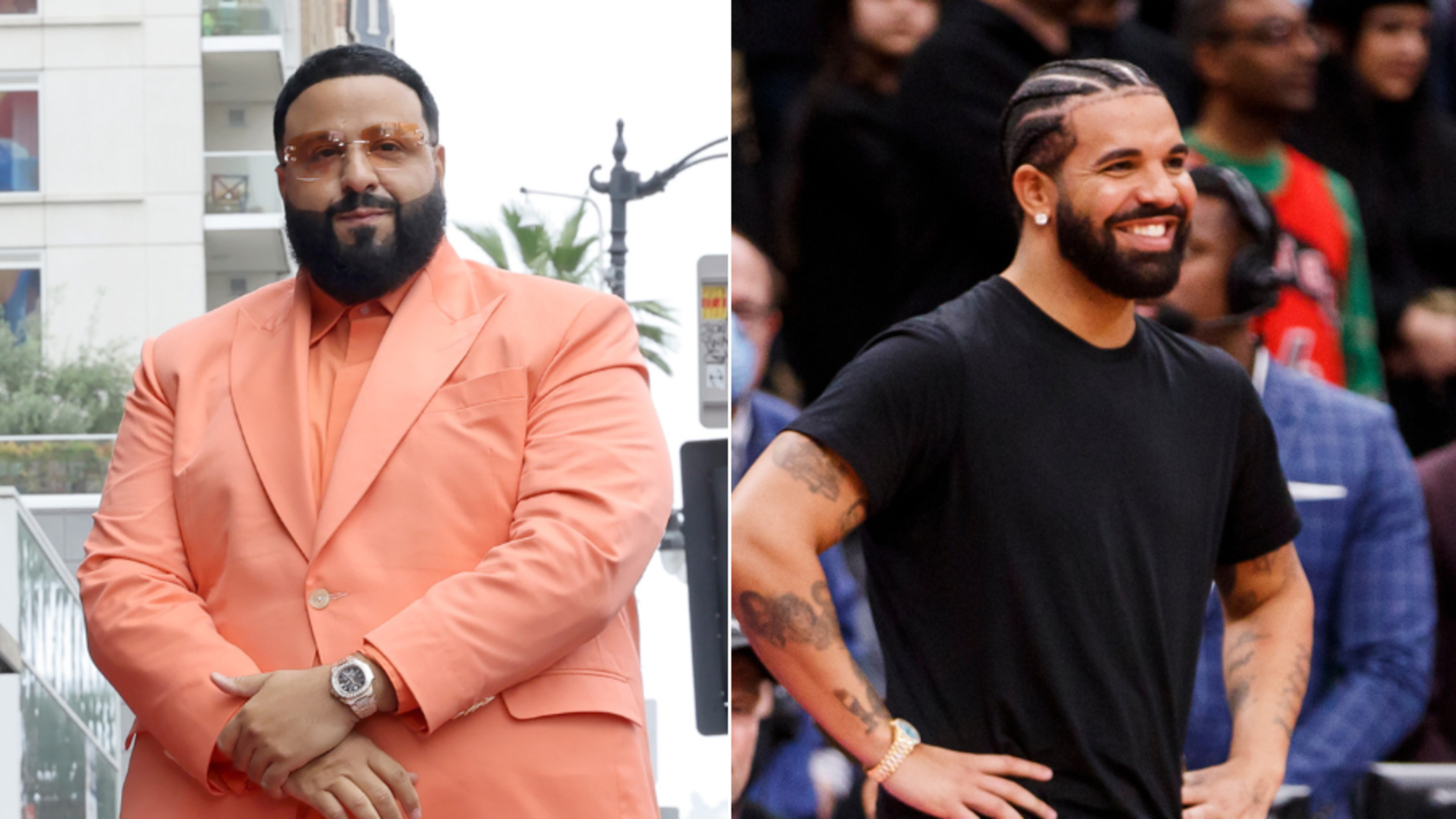 DJ Khaled and Drake have a history of cooking up some successful collaborations over the years. Now Khaled aims to make another one with Drizzy for his upcoming album.

On Monday night, June 20, the Miami-based super producer hit up his Instagram timeline to show off scenes from their family dinner at Khaled's home. In the video, Khaled and the Honestly, Nevermind rapper discuss video treatment ideas for their upcoming collaboration. Afterward, Khaled uploaded another photo of himself with Drake in his studio. Khaled appears to have his airhorn in hand as he prepares to celebrate the arrival of Drake's fresh vocals.

"They didn't believe in us, DRAKE DID!!!!!! @champagnepapi ALBUM MODE ITS SPECIAL, VERY !" Khaled wrote in his caption.

Khaled and Drake have collaborated on numerous songs in the past like "POPSTAR" and "GREECE," which appear on his 2021 album Khaled Khaled. They've also made other massive records like "To The Max" (2017), "For Free" (2016), "No New Friends" (2013), "I'm On One" (2011) and their first collaboration "Fed Up" off Khaled's 2010 album Victory.

DJ Khaled has been fueling the hype for his follow-up to his Khaled Khaled album for quite some time. Throughout the year, the father of two has been showing off all the artists who have entered his studio to record like Kanye West, Chance The Rapper, Lil Durk, 21 Savage, Gunna, Rod Wave, and Future.

Khaled has yet to confirm the title and release date for his new project. In the meantime, check out the photos below to see how his recent studio session with Drake went.