New Details On Death Of Tony Siragusa
By Jason Hall
June 23, 2022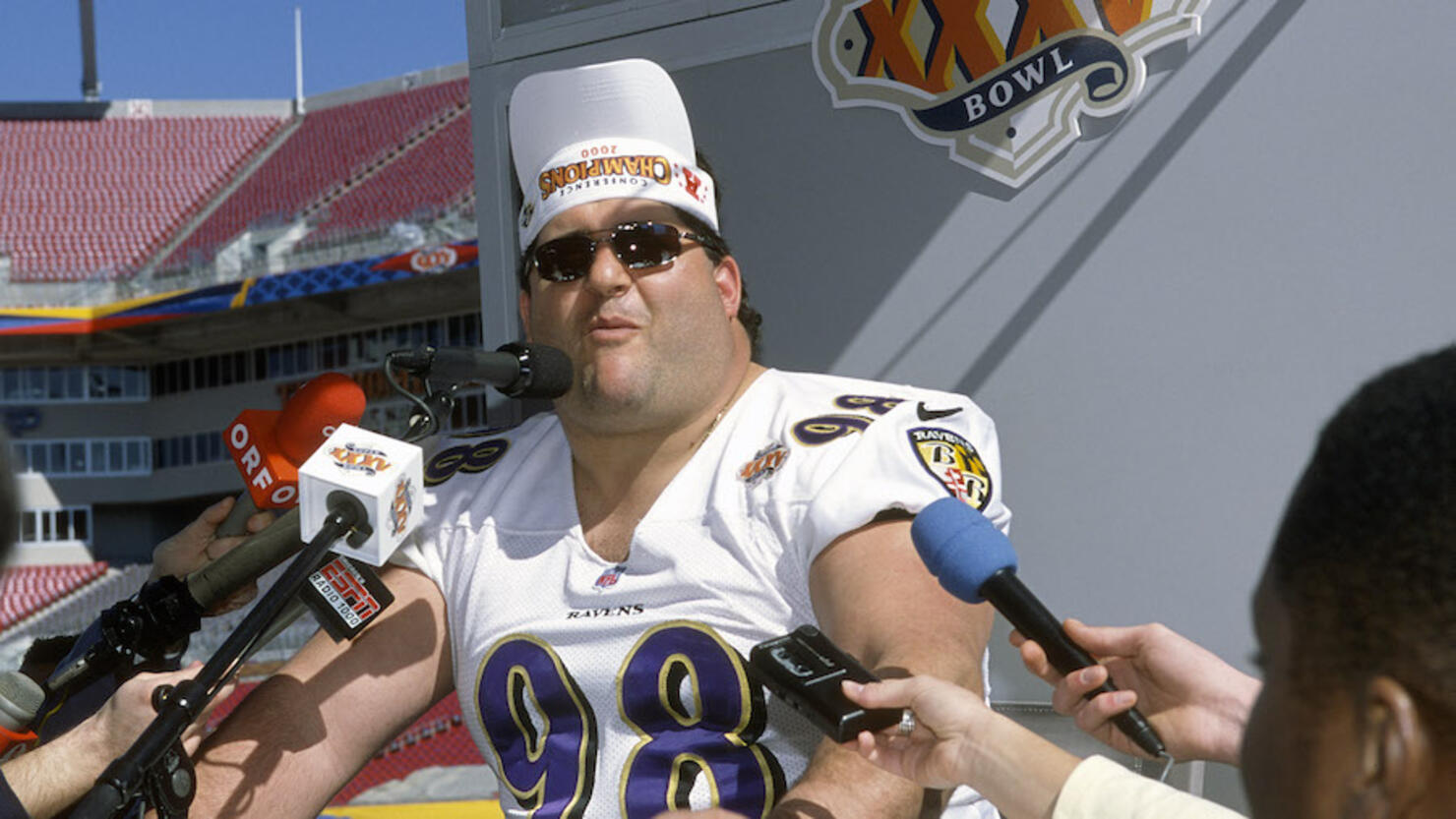 Baltimore Ravens legend Tony Siragusa received CPR at his New Jersey home prior to his death.
The Toms River Police Department told TMZ Sports it responded to Siragusa's home at around 11:45 a.m. after receiving a call about a "CPR in progress" on Wednesday (June 22).
Police said the 55-year-old was pronounced dead just after officers and ENS arrived at his home.
Siragusa's cause of death has not yet been revealed as police confirmed to TMZ Sports that an autopsy is pending.
Former Ravens running back Jamal Lewis confirmed his teammate's death to TMZ Sports on Wednesday, which was later confirmed by the team on its verified social media accounts.
News of Siragusa's death comes hours after the Ravens announced the passing of linebacker Jaylon Ferguson Wednesday morning.
"It's a sad day to be a Raven I must say," Lewis told TMZ Sports.
Siragusa signed with the Indianapolis Colts after going undrafted out of the University of Pittsburgh in the 1990 NFL Draft.
Colts owner Jim Irsay and the University of Pittsburgh each shared tributes to the larger-than-life lineman.
The Goose squeezed 200 fun loving years into 55!! He was one of the most physically strongest players I have ever seen in 50 years💪🏼🏈 In Greece,they would ask 1 question at the end of one's life; Did He Have Passion? In Tony's case..Yes He Did!!💪🏼🙏🏼🙏🏼❤️

— Jim Irsay (@JimIrsay) June 22, 2022
Before he became a star in the @NFL with the @Colts and @Ravens…

Before he became a beloved football personality on TV with @NFLonFOX…

He played college football at Pitt, becoming a fan favorite and one of the best defensive linemen in the nation.

RIP Tony "Goose" Siragusa. pic.twitter.com/sZgVcVnEEv

— Pitt Football (@Pitt_FB) June 22, 2022
Siragusa signed with the Ravens in 1997 and was a key member of the team's legendary defensive unit during the 2000 NFL season, which defeated the New York Giants, 34-7, to win the franchise's first Super Bowl.
Following his retirement, Siragusa contributed to FOX Sports' NFL broadcasts from 2003-15 as a sideline reporter and analyst and made numerous media appearance outside of football, which included playing the role of Frankie Cortese on the Sopranos and a Russian mobster in the film 25th Hour.