WATCH: Discarded Tesla Bursts Into Flames In California Junkyard
By Logan DeLoye
June 23, 2022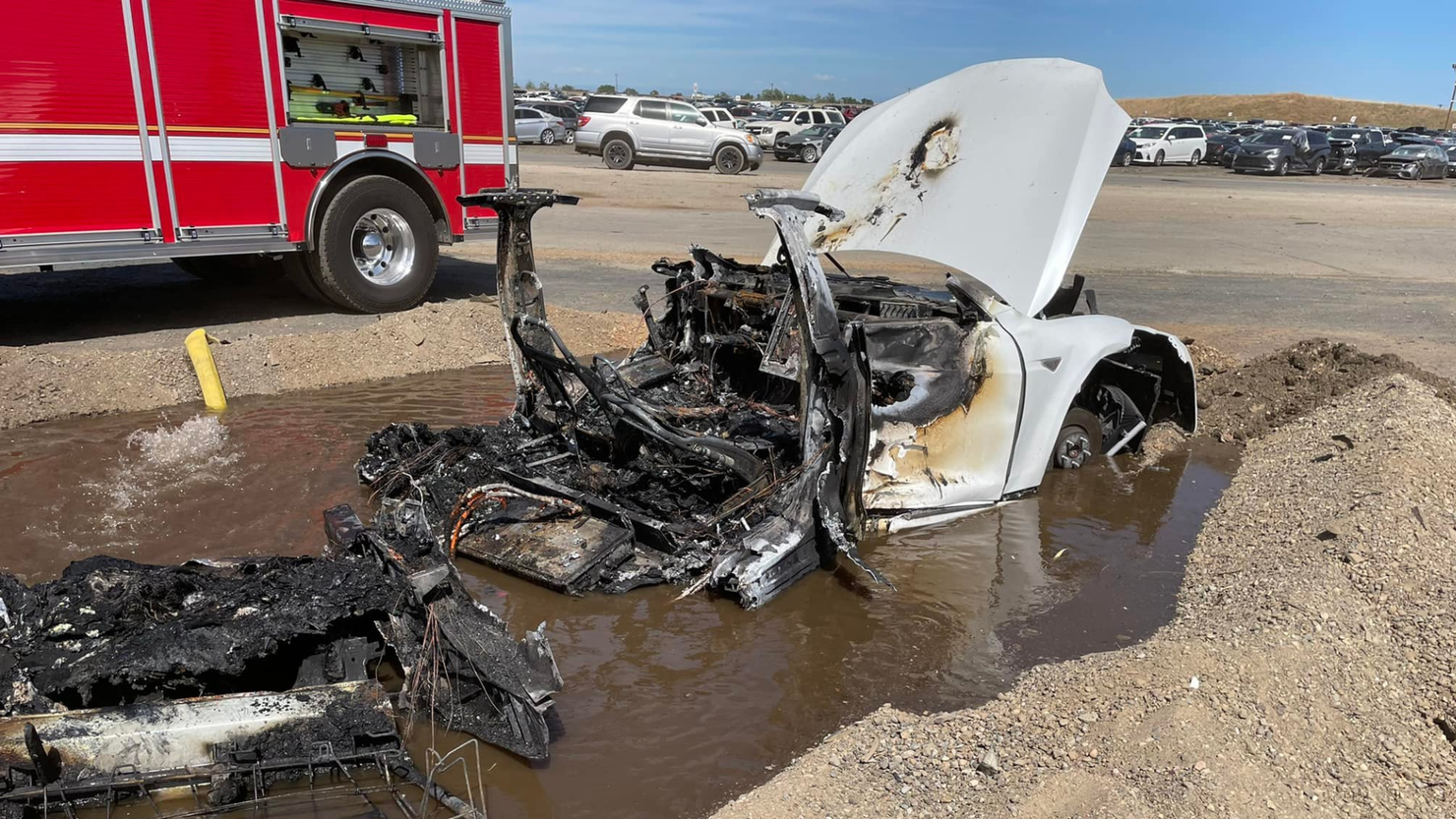 Photo: Sacramento Metropolitan Fire District Facebook
After a major accident, a Tesla model S was delivered to a junkyard in Sacramento where it sat for three weeks in preparation of being dismantled. One day, it just burst into flames. According to FOXNEWS, firefighters had to get creative while putting out the fire because the car continued to reignite.
FOXNEWS reached out to Tesla regarding the incident and have yet to receive a response. Tesla fires are not uncommon and can take up to 24 hours to successfully extinguish. The car battery will continue to burn until all of its energy is depleted. The Sacramento Metropolitan Fire District took to Facebook to share photos and discuss the outcome of the fire:
"The vehicle was fully involved with fire on arrival, and took a significant amount of time, water, and thinking outside the box to extinguish. Crews knocked the fire down, but the car kept re-igniting and off-gassing in the battery compartment. Working with the on-site wrecking yard personnel, the Tesla was moved on its side to gain access to the battery compartment underneath. Even with direct penetration, the vehicle would still re-ignite due to the residual heat. Crews and on-site personnel then created a small pit, placed the car inside it, and filled the pit with water effectively submerging the battery compartment. The pit ultimately reduced the total amount of water needed, estimated at 4500 gallons, and limited the runoff of contaminated water," the post read.
No humans were injured during the incident and crews were able to successfully put out the fire.