Diddy Praises Yung Miami's 'Go Papi' Sign: 'One Of The Sweetest Things'
By Tony M. Centeno
July 1, 2022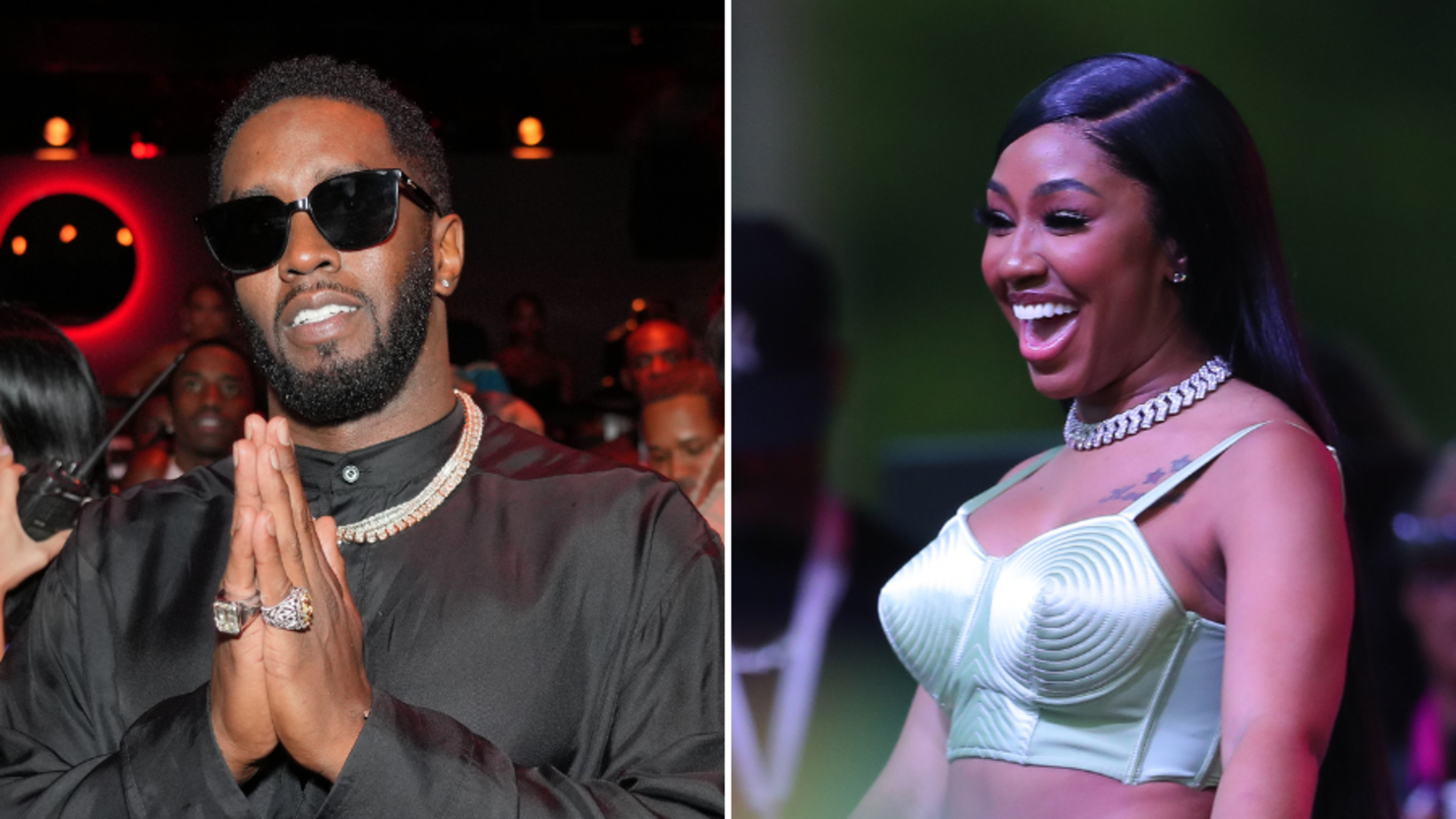 Diddy had a lot to say while accepting his Lifetime Achievement Award at the 2022 BET Awards. After being introduced by Babyface and Kanye West, the Bad Boy founder gave thanks to a handful of imperative people in his life, but didn't express his gratitude to Yung Miami.

Now he's showing all the love possible to his significant other, who supported him by holding up a huge self-made sign that said "GO PAPI!" On Thursday night, June 30, Diddy made a touching post on Instagram about the City Girls rapper. He included a photo of the Caresha Please host holding up the sign and formally thanked her for all her love and support.
"This is one of the sweetest things anyone's ever done for me! Thank you Shawty Wop! 🙏🏿@yungmiami305," Diddy wrote in his caption.

Diddy's heartwarming message for Caresha arrived a few days after he celebrated his legacy at the BET Awards by performing a medley of hits with his famous friends like Jodeci, The LOX, Lil' Kim, Bryson Tiller and plenty more. Prior to his personal message, Diddy had included a photo of Yung Miami in a separate post where he thanks multiple key players in Hip-Hop for supporting him at his afterparty for the awards show including Mary J. Blige, Offset, Jacquees, Coi Leray, and plenty more.

He continued to show love for Yung Miami by making multiple posts about City Girls' new song "Good Love" featuring Usher on his timeline and his Instagram Story. Diddy even reposted a photoshopped image of Caresha holding up the "Good Love" cover art. Check out more of Diddy's posts about Yung Miami below.