Tom Brady Makes Hilarious Reference To Lombardi Trophy Toss
By Jason Hall
July 1, 2022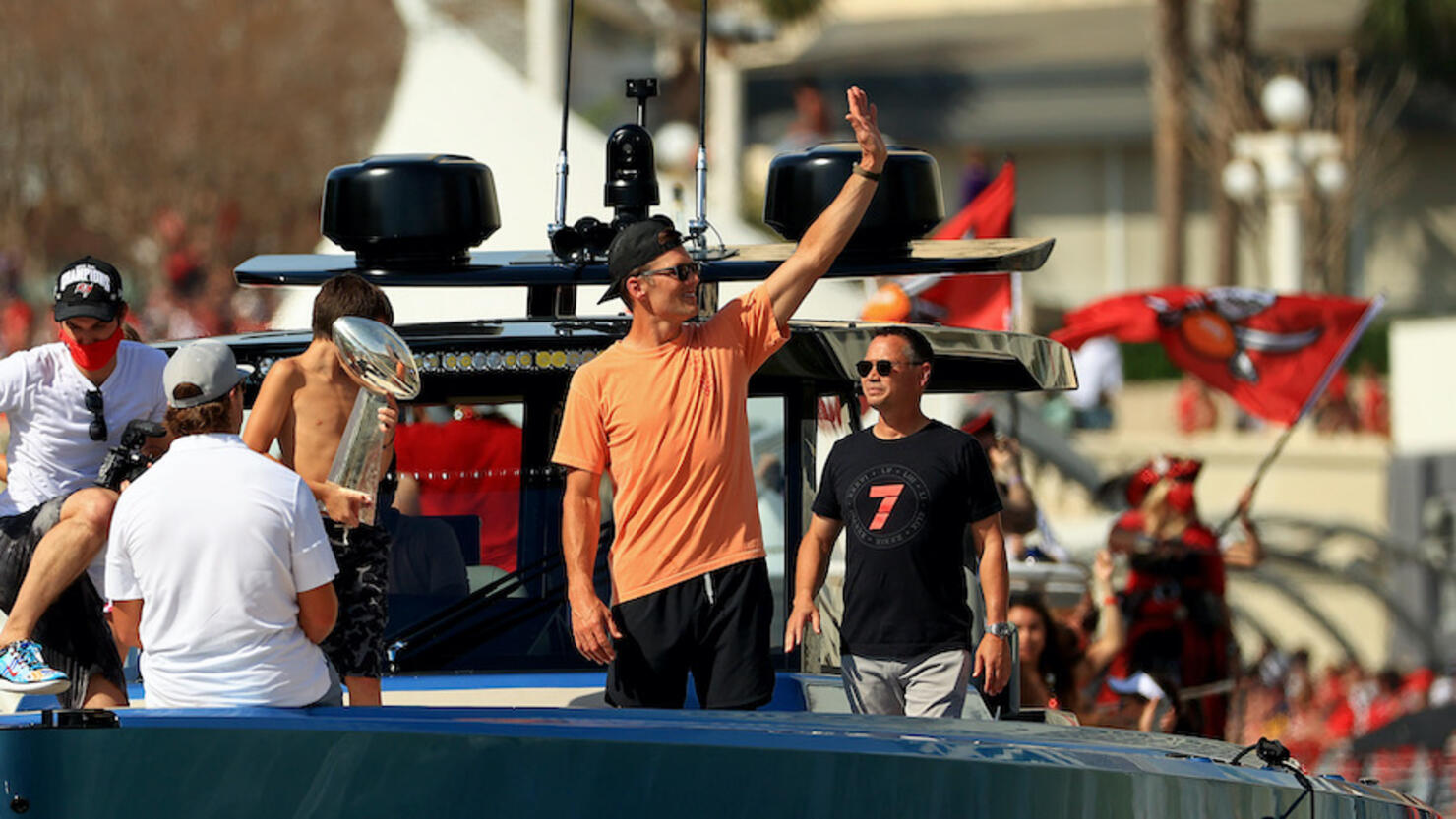 Tampa Bay Buccaneers quarterback Tom Brady gave the perfect response to his team's social media post regarding his most notorious incident during his tenure with the franchise.
The Buccaneers shared a pixelated photo of the Lombardi Trophy midair during their Super Bowl boat parade with, "Can you guess this moment in Bucs history?"
Brady quote-tweeted the post with, "This was my actual field of vision when I hucked that thing."
The seven-time Super Bowl champion has joked about the incident publicly numerous times since the Bucs' Super Bowl championship parade in February 2021.
In an advertisement for Christopher Cloos sunglasses, Brady joked about "the throw that defines his legacy."
"Once I made the decision, there was no turning back," Brady said in the advertisement. "When I saw the opening, I knew I had to try. If I was going to do it, I had to think outside the box. I had to use...science."
The commercial then details how Brady's sunglasses aided him in tossing the NFL's top prize over the Floridian water.
The seven-time Super Bowl champion tossed the trophy from his boat to one carrying teammates Rob Gronkowski, Cameron Brate and other tight ends and wide receivers, which was fortunately caught by Brate without a mishap.
"It was all a blur, I barely remember throwing it to be honest," Brady said in the ad. "But I'll never forget...the catch."
Brady had also previously addressed the trophy toss during an appearance on The Late Late Show with James Corden in March 2021, admitting he "doesn't remember that quite as well" as others, but pieced together some of the details.
"First of all, I was not thinking at that moment. It was not a thought. It was, 'This seems really fun to do,'" Brady said while laughing. "Not to mention, when you get your hands on one of those trophies, there's a lot of really sharp edges on the bottom. ... I found out later, had that been an incomplete pass, that would have went down like 80 feet. I'm so happy that [tight end] Cam [Brate caught it]."
Sources within the Buccaneers organization confirmed to ESPN that the team would have ordered a replacement for the trophy if a mishap had occurred.