This Is Massachusetts' Signature Dish
By Jason Hall
July 18, 2022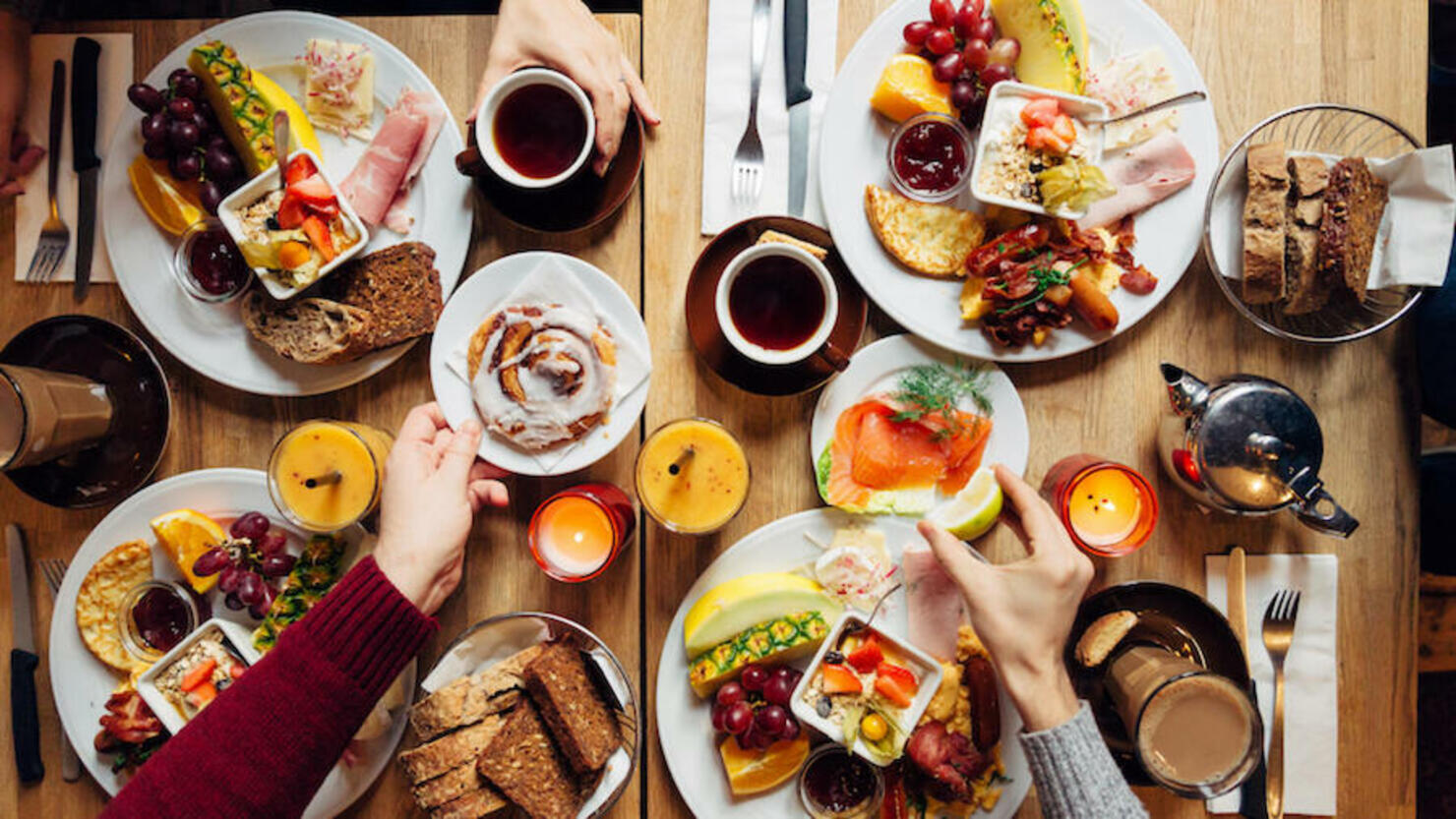 Clam chowder is, unsurprisingly, being credited as Massachusetts' signature dish, according to FarAndWide.com.
The website included the creamy, white chowder synonymous with the region as the Bay State's signature dish.
"Made with a thick, creamy base, New England-style chowder typically contains fresh clams, hunks of potato, onion and celery. Don't forget to sprinkle a few oyster crackers on top, too! And yes, many locals call it 'chowdah,' but they might side-eye you if you try to do the same," FarAndWide.com's Amanda Tarlton wrote.
The website suggests Union Oyster House in Boston, America's oldest continuously operating restaurant, as the best place to find clam chowder in Massachusetts.
Here is Far & Wide's full list of the best signature dish in every state:
Alabama- Pecan Pie
Alaska- Smoked Salmon
Arizona- Sonoran Hot Dog
Arkansas- Chocolate Gravy
California- Avocado Toast
Colorado- Rocky Mountain Oysters
Connecticut- White Clam Pie
Delaware- Scrapple
Florida- Key Lime Pie
Georgia- Peach Cobbler
Hawaii- Loco Moco
Idaho- Ice Cream Potato
Illinois- Deep-Dish Pizza
Indiana- Tenderloin Sandwich
Iowa- Sweet Corn
Kansas- Burnt Ends
Kentucky- Bourbon Balls
Louisiana- Gumbo
Maine- Lobster Roll
Maryland- Crab Cakes
Massachusetts- Clam Chowder
Michigan- Coney Dog
Minnesota- Fried Fish
Mississippi- Biscuits
Missouri- Gooey Butter Cake
Montana- Huckleberry Everything
Nebraska- Runza
Nevada- Buffet
New Hampshire- Apple Cider Donuts
New Jersey- Salt Water Taffy
New Mexico- Green Chile
New York- Bagels
North Carolina- Fried Green Tomatoes
North Dakota- Hotdish
Ohio- Cincinnati Chili
Oklahoma- Onion Burger
Oregon- Marionberries
Pennsylvania- Philly Cheesesteak
Rhode Island- Stuffies
South Carolina- Lowcountry Boil
South Dakota- Fry Bread
Tennessee- Hot Chicken
Texas- Smoked Brisket
Utah- Fry Sauce
Vermont- Maple Syrup
Virginia- Peanuts
Washington- Rainier Cherries
West Virginia- Pepperoni Roll
Wisconsin- Cheese Curds
Wyoming- Chicken- Fried Steak