All The Times Selena Gomez Proved She's The Best Friend Ever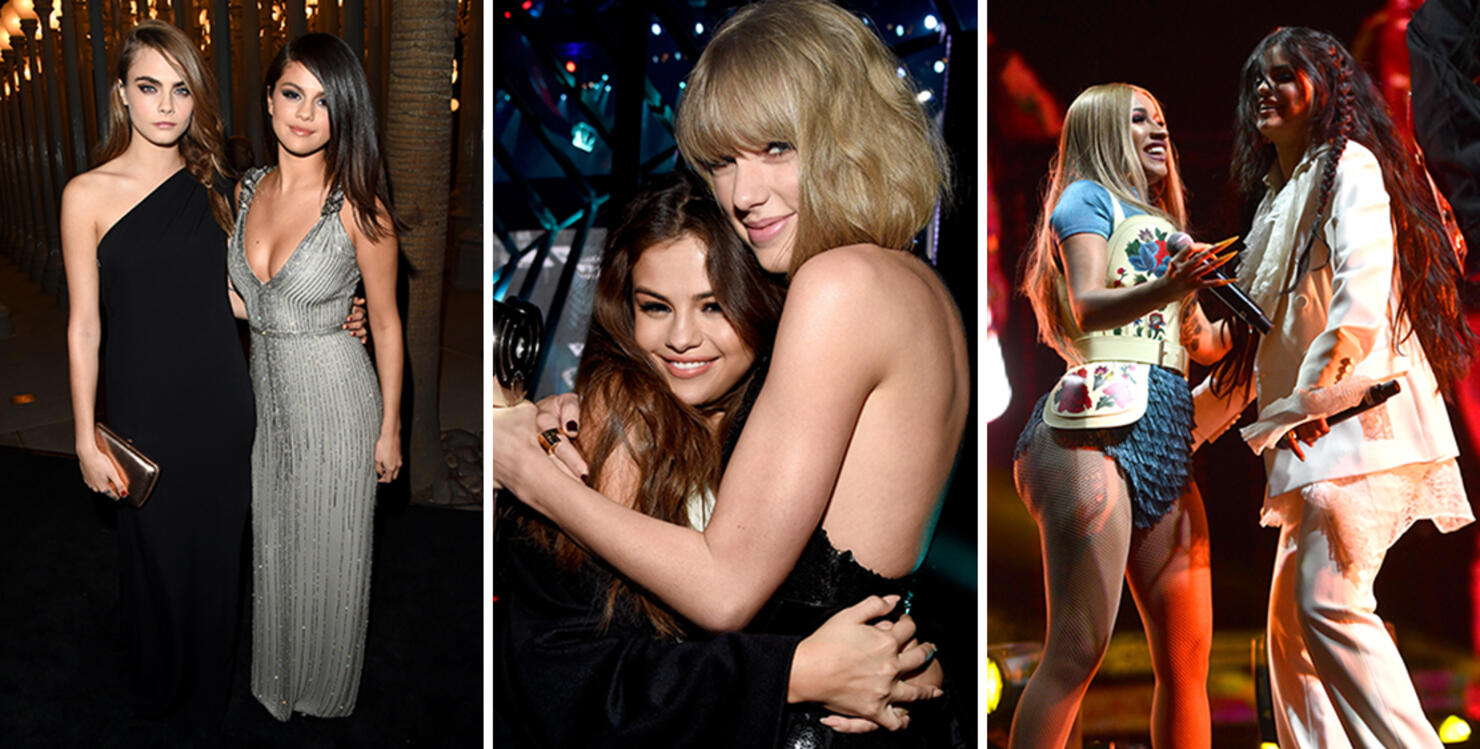 Not only is Selena Gomez a Grammy-nominated artist, a celebrated actress, a passionate philanthropist, and the founder of the successful makeup line Rare Beauty, but she's also a devoted friend! Everyone, from Britney Spears to Cardi B has something sweet to say about the star. Even her current co-stars on Only Murders in the Building, Steve Martin and Martin Short, had nothing but nice things to say about Selena after meeting her. "I was struck by this beautiful, engaging, and right away charming person," Short said of his first time meeting her in the makeup chair.
To celebrate true friendship and our love of the singer, here are some of the moments that prove Selena Gomez is the best friend ever!
Selena and Paris Hilton serenaded Britney Spears at her wedding:
Britney Spears' wedding to Sam Asghari may have been surrounded by some chaos but that didn't stop the pop icon from having a beautiful and intimate ceremony, and that was partly due to the support system of friends who showed up for Britney on her special day. Selena and other A-list celebrities like Paris Hilton, Madonna, and Drew Barrymore all came through to support their friend. Britney was so moved she even posted a tribute to Selena! "Although I've been forced to see people against my will my whole life ... she was a beautiful surprise !!!" the star wrote.
Selena and Paris even serenaded the beautiful bride at the after-party!
"We sang 'Stars Are Blind,' me and Selena, to Britney," Paris told E! News," and then my mom took the mic and she started singing like the rest of it and it was so good. That was iconic."
Her entire friendship with Taylor Swift: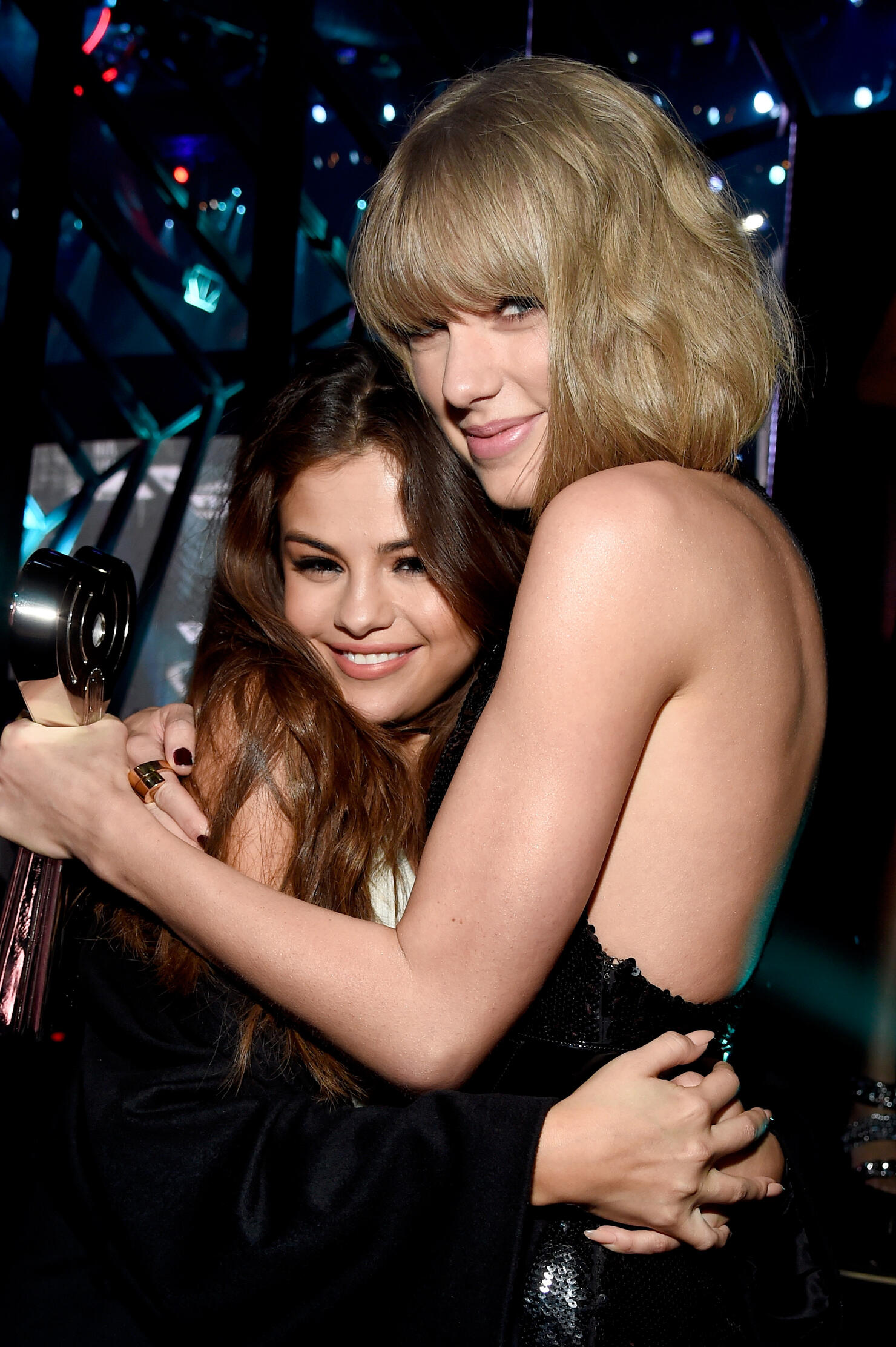 Fans were recently reminded of Selena and Taylor's longtime friendship thanks to a sweet interaction on TikTok.While promoting her cosmetics company, Rare Beauty, Selena used the song "The Man" by her BFF Taylor Swift in the background. Swift quickly expressed her support for her longtime pal by commenting, "It's giving CEO, it's giving gorgeousness, it's giving friends forever."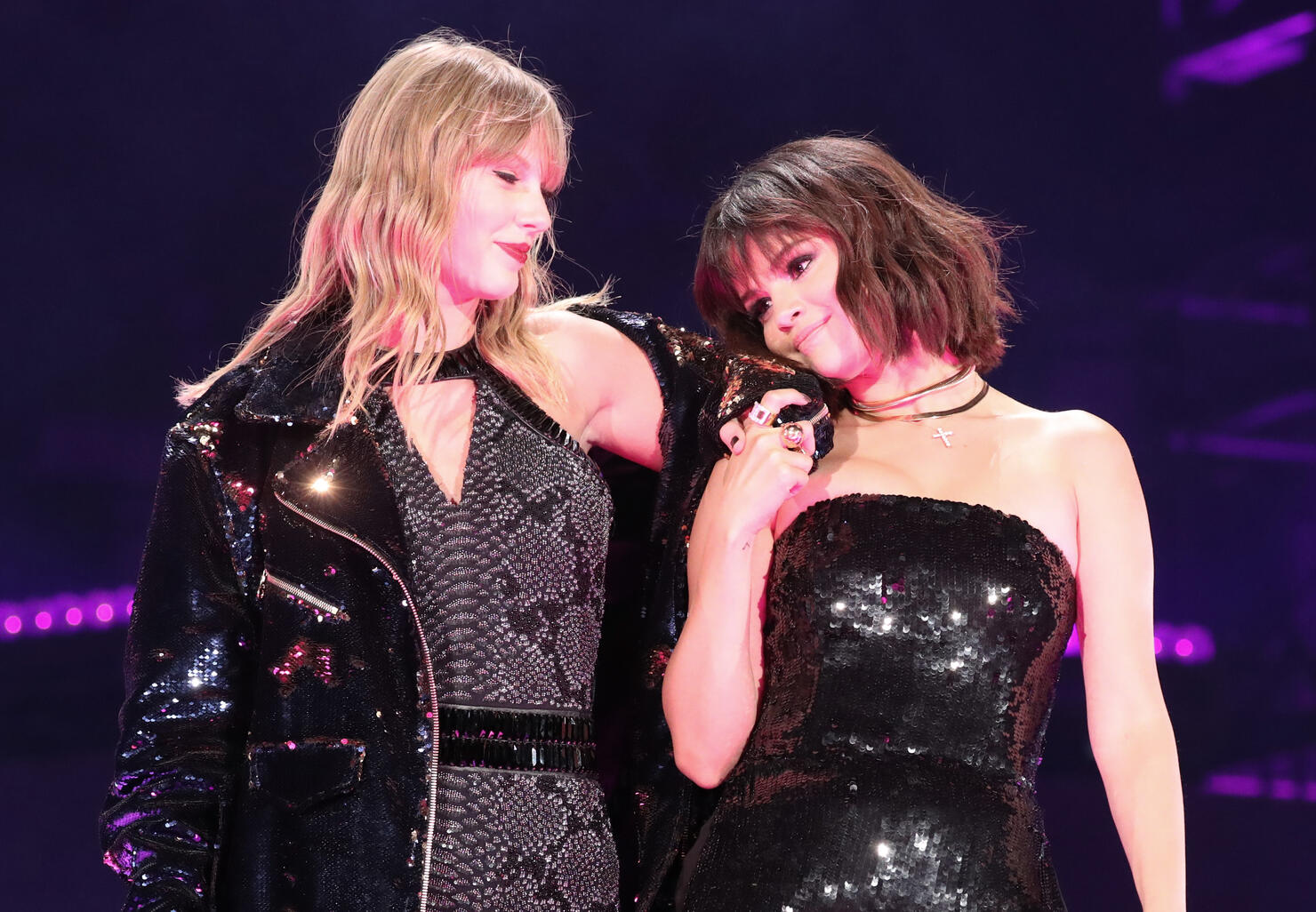 The duo has been friends for over 14 years after meeting in 2008 while they were both dating Jonas Brothers. "It was amazing because she was the girl with the big curly hair and all the bracelets and the cowboy boots. And I was definitely up-and-coming, and we just clicked," she added. "It was the best thing we got out of those relationships."
For over a decade, the two have taken time out of their busy careers to support each other. After Selena surprised the audience at Taylor's Pasadena, CA tour stop in 2018, she delivered a heartfelt speech about how much their friendship meant to her.
"She's encouraged me when I've had nothing to be encouraged about, and I don't know if I would be as strong as I am if I didn't have you and your family because you've changed my life."
Selena Gomez thanks friend Francia Raisa on World Kidney Day:
Actress Francia Raisa made headlines in 2017 when she donated a kidney to her friend Selena after suffering from lupus-related complications. Four years later, Selena took to her Twitter to thank her friend and donor on World Kidney Day.
"Thank you for blessing me," Selena wrote. "I am forever grateful to you." The two have been close friends since 2007 after visiting a children's hospital together. "Selena and I were in the same group and we just clicked," Raisa said in a 2013 interview with Latina.
Selena giving "Taki Taki" collaborator Cardi B all the praise: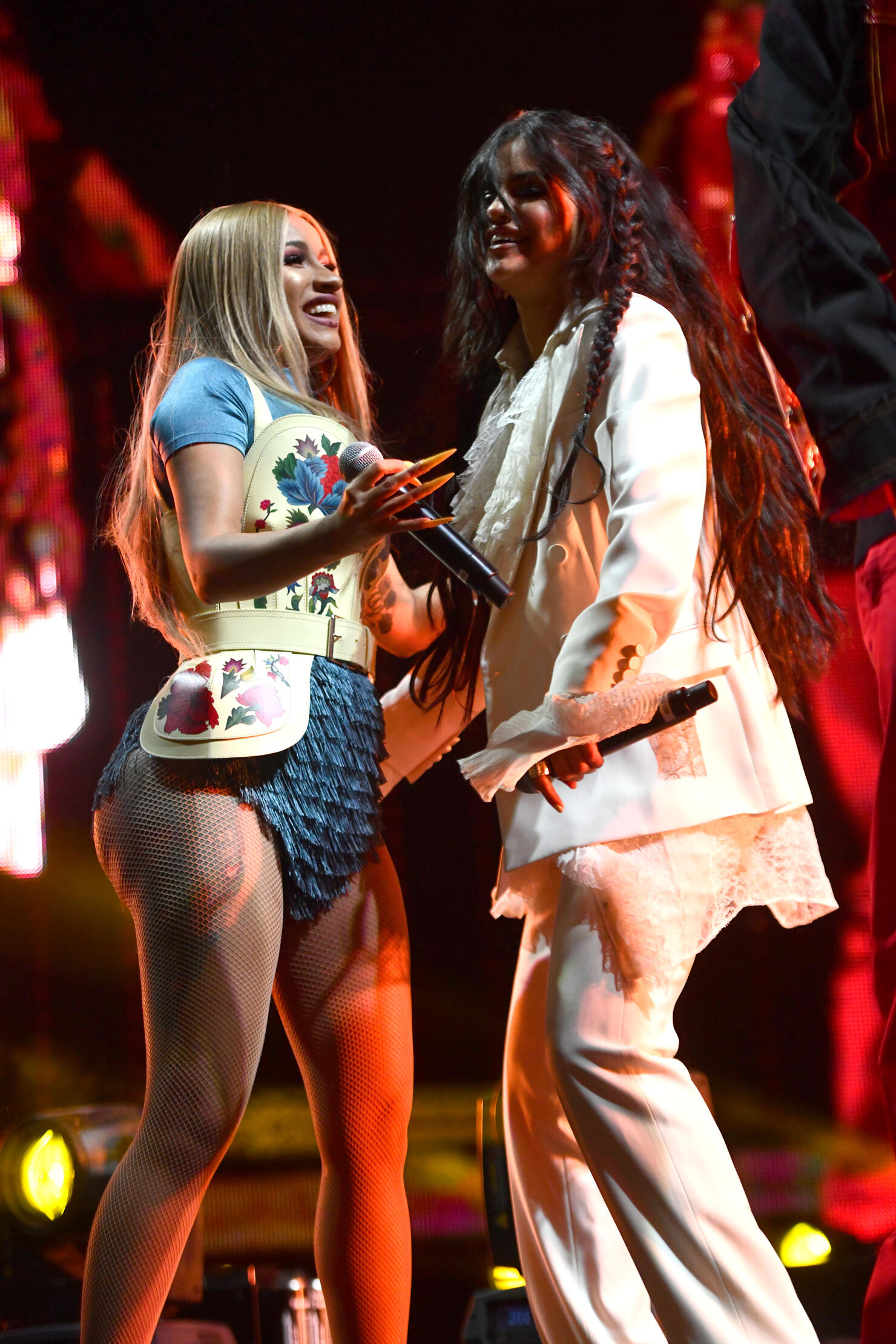 You know someone is cool when they're a friend of Cardi B! After the two collaborated on the hit song "Taki Taki" Selena had nothing but sweet words to say about the rapper:
"When we got to work on the video, we were able to be there for a while and there was no pressure. Everything was laid-back. I just think she's hilarious and she brings a fiery energy into anything."
Since working together, the pair has struck up a sweet friendship, with Selena even sending Cardi a sweet gift basket when her son was born. "I got this beautiful gift basket for 'Sun Sun,' with this little bear from Selena Gomez," Cardi told fans. "It's so cute, and it's got treats for me. You know when I'm rocking the baby to sleep at night, you know I get hungry at the nighttime. This is so cute! Thank you Selena Gomez, you're adorable."

Selena shows love to her Wizards of Waverly Place family in mini-reunion at David Henrie's wedding:
Many of us had the pleasure of first meeting Selena as Alex Russo on the hit Disney Channel show Wizards of Waverly Place. Not only did the actress show up for her co-star David Henrie on his wedding day, but she also posted the sweetest tribute after the ceremony.
"We had to..." Selena captioned the 14-second clip. The sweet reunion prompted fans to flood the comment sections with words of love for the show and the hit of nostalgia the throwback TikTok brought them. Although Selena has come a long way since Wizards, we love that she's never turned her back on her old co-stars.
Selena has nothing but love for her friend Cara Delevigne, even amidst dating rumors:
It's not uncommon for celebs to get upset when rumors come out about their dating life. When speculation about Selena's relationship with openly queer actress and model Cara Delevigne arose in 2015, Selena took the opportunity to show some love to her friend!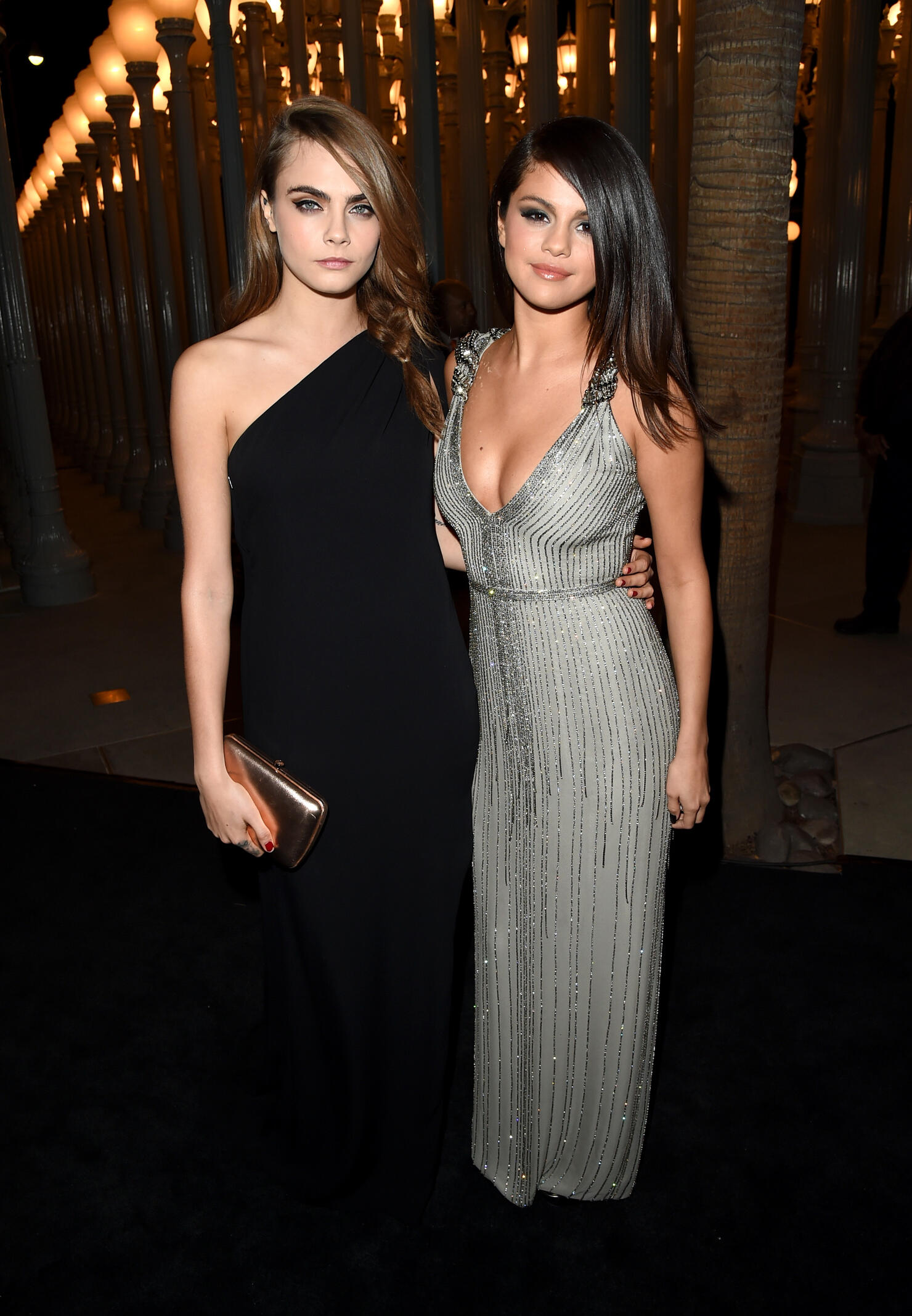 Gomez discussed the rumors with PrideSource:
"Honestly, I loved it. It didn't bother me. For once, they weren't talking about other people in my life, which was wonderful. But, to be honest, she's incredible and very open, and she just makes me open up. She's so much fun and so daring, and sometimes I just want that in my life, so I didn't mind. It was fantastic."
In the second season of Only Murders, Cara plays Selena's character's love interest! The pair met and became friends sometime in 2010 and have been by each other's side ever since.