Joe Burrow To Undergo Surgical Procedure: Report
By Jason Hall
July 26, 2022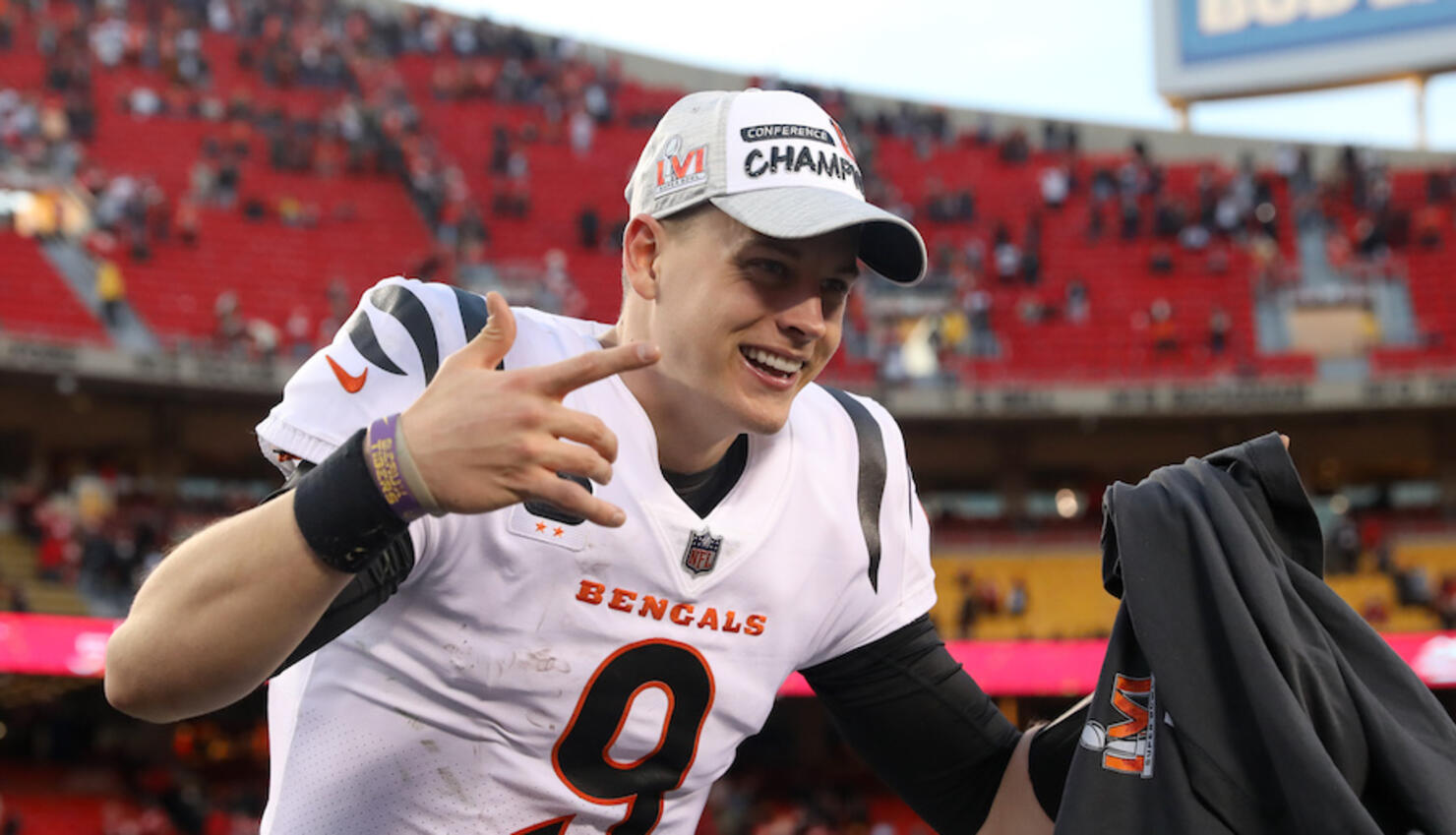 Cincinnati Bengals quarterback Joe Burrow will reportedly undergo surgery to remove his appendix due to a case of appendicitis, sources with knowledge of the situation told NFL Network Insider Ian Rapoport.
"#Bengals QB Joe Burrow came down with appendicitis and now is having his appendix removed. The timing... could be a lot worse," Rapoport tweeted on Tuesday (July 26).
News of Burrow's surgery comes one day prior to the Bengals kicking off their training camp practices.
The former No. 1 overall pick led the Bengals to their first playoff appearance since 1991 last season, which resulted in an AFC Championship and Super Bowl LVI appearance.
Burrow bounced back from a season-ending knee injury experienced midway through his first season, winning the 2021 NFL Comeback Player of the Year award while also leading the league in completion percentage (70.4%) and average yards per completion (8.9) while throwing for 4,611 yards, 34 touchdowns and 14 interceptions.
The former LSU standout was favored to win the 2020 NFL Offensive Rookie of the Year Award with an impressive start to his pro career, despite his team's struggles in 2020, throwing for 2,688 yards, 13 touchdowns and five interceptions on 264-of-404 passing, averaging a 65.3 completion percentage in the first 10 games of his rookie season prior to his knee injury.