Latest On Joe Burrow's Status Following Surgery
By Jason Hall
August 1, 2022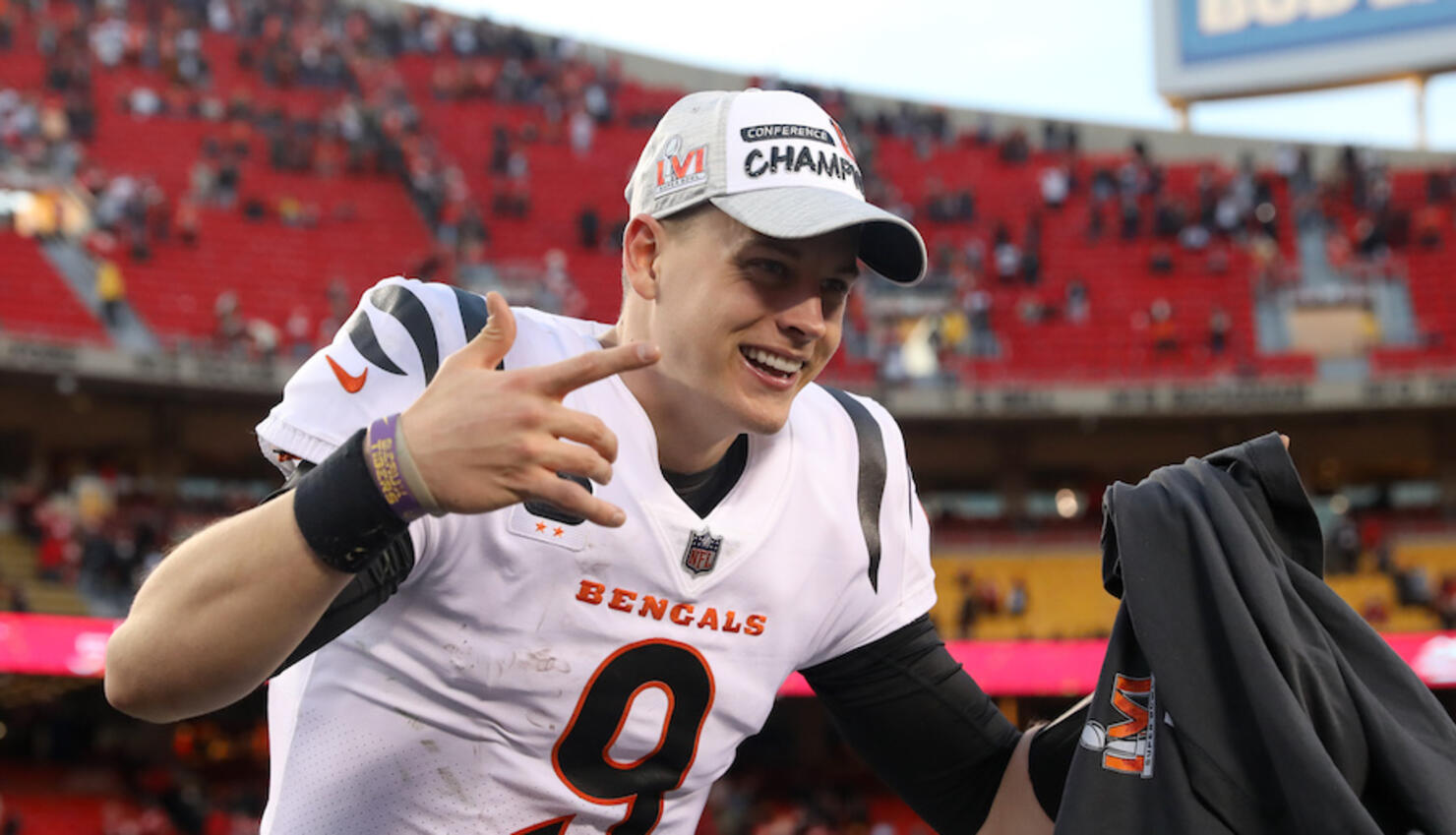 Cincinnati Bengals quarterback Joe Burrow was present at his team's training camp session on Monday (August 1), despite recovering from a recent appendectomy.
Several clips from practice showed Burrow driving a motorized scooter and golf cart just days after his surgical procedure.
Bengals head coach Zac Taylor said Burrow would be present at practices during his recovery to get acclimated with the team.
On Saturday (July 30), Taylor told reporters that he didn't "have any timetable" for Burrow's recovery.
"We're trying to give him some privacy and I'm sure he'll be back in when he's ready," Taylor said via the Cincinnati Enquirer.
Last week, NFL Network Senior Insider Ian Rapoport reported that Burrow would need to undergo surgery to remove his appendix due to a case of appendicitis, one day after the Bengals kicked off training camp.
The former No. 1 overall pick led the Bengals to their first playoff appearance since 1991 last season, which resulted in an AFC Championship and Super Bowl LVI appearance.
Burrow bounced back from a season-ending knee injury experienced midway through his first season, winning the 2021 NFL Comeback Player of the Year award while also leading the league in completion percentage (70.4%) and average yards per completion (8.9) while throwing for 4,611 yards, 34 touchdowns and 14 interceptions.
The former LSU standout was favored to win the 2020 NFL Offensive Rookie of the Year Award with an impressive start to his pro career, despite his team's struggles in 2020, throwing for 2,688 yards, 13 touchdowns and five interceptions on 264-of-404 passing, averaging a 65.3 completion percentage in the first 10 games of his rookie season prior to his knee injury.