Lizzo Flexes Her Wall Of Awards: '12-Year-Old Me Is Shook'
By Rebekah Gonzalez
August 2, 2022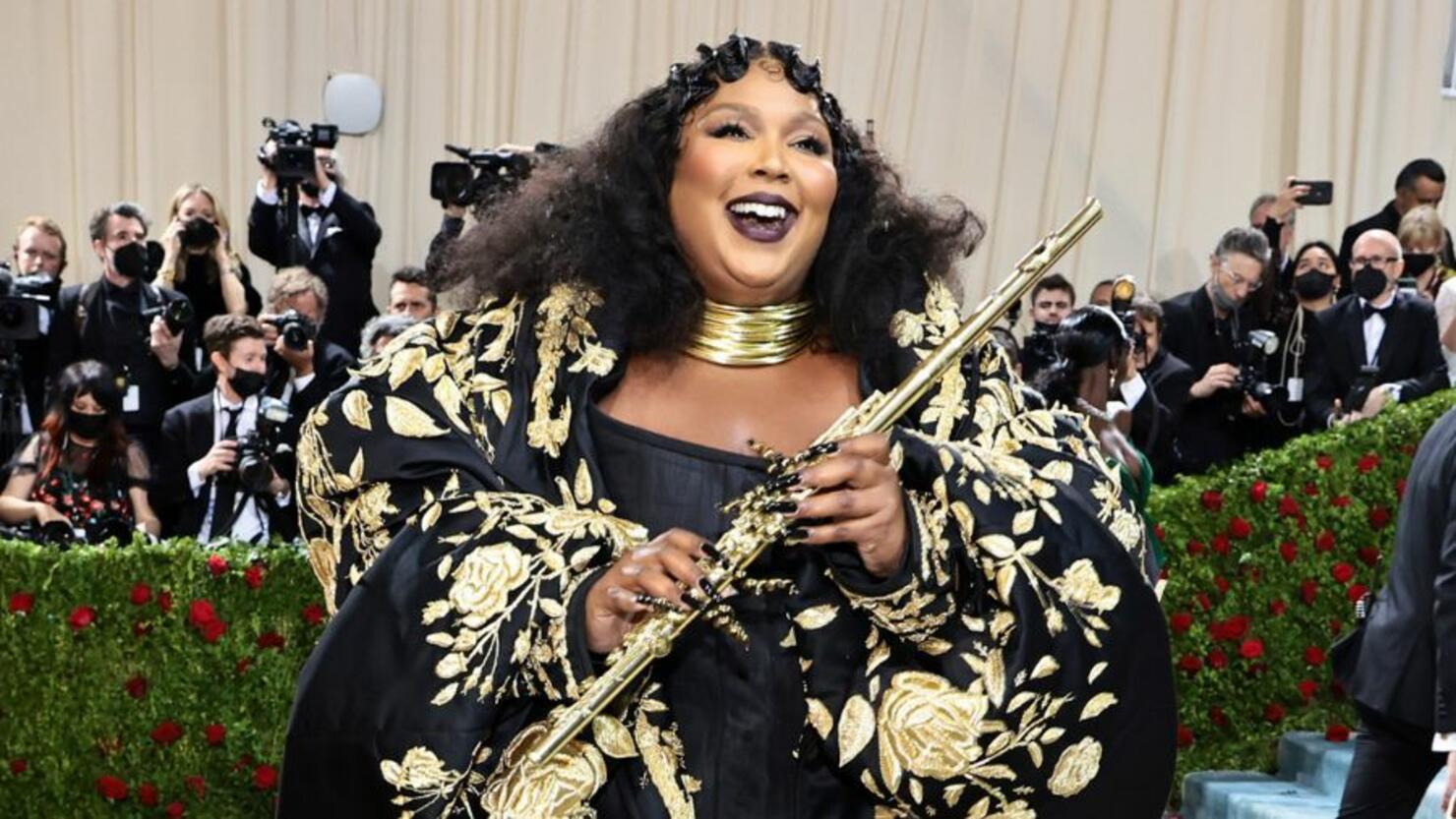 Lizzo is feeling herself (as she should) in her latest Instagram post. While the singer mentioned that she "will delete later," we hope she doesn't because she gave fans a look at the wall of awards she keeps in her home.
The video, which is featured in the third slide, starts with a closeup of the singer's Critics Choice Award which she recently received for her reality tv show Lizzo's Watch Out For The Big Grrrls. The singer we'll likely get to add Emmy Awards to her awards shelf after she receives her first nomination for the show. The shelf also includes her Grammy awards and four iHeartRadio Music Awards.
Before showing off her decorated shelf, Lizzo started the post by showing some love to Beyoncé who just released her new album Renaissance last Friday, July 29th. Lizzo included a screenshot showing the two artists trending together on Twitter. She also added an older photo of herself to emphasize how much her life has changed since "Truth Hurts" helped her achieve mainstream success. "... this is a flex b-tch - 12-year old me is shook - HOUSTON GRRRLS GOT THE BEST ALBUMS OUT RN!" she wrote before encouraging her followers to go stream Renaissance and her own recently-released album Special.
Earlier this year, Lizzo revealed just how important Beyoncé's music was to her as a young girl. "When I was shy or when I didn't think I was cool, when I was getting picked on, I would listen to Beyonce in my bedroom and it would transport me," she said.