4 In Critical Condition After Apparent Lightning Strike Near White House
By Jason Hall
August 5, 2022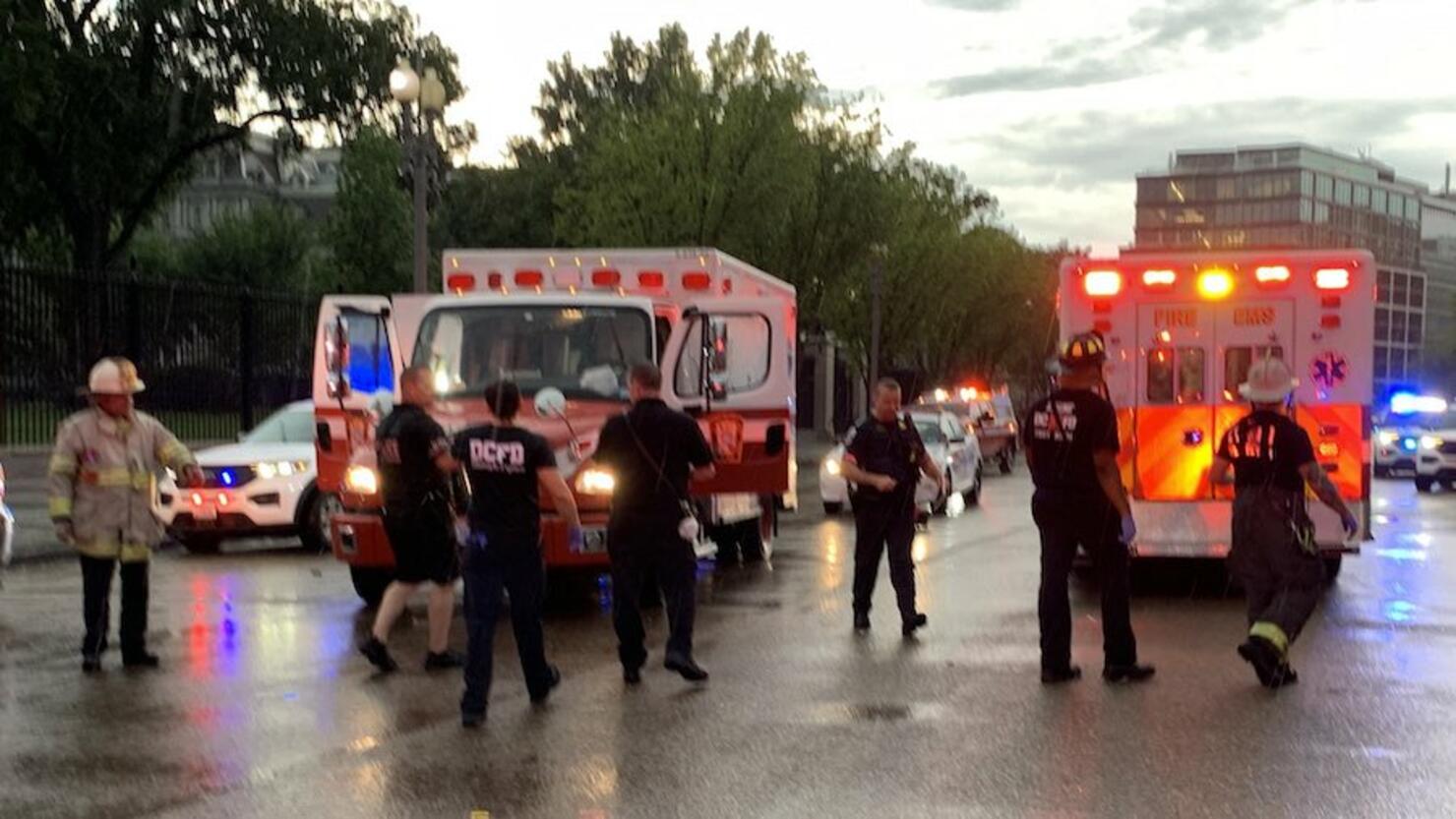 Photo: @DCFireEMS/Twitter
Four people were reported to be in critical condition after an apparent lightning strike in a Washington, D.C. park located directly across the street from the White House, the D.C. Fire and Emergency Medical Services Department confirmed via NBC News.
The four victims were located with "critical, life threatening" injuries in Lafayette Square just prior to 7:00 pm. on Thursday (August 4), according to Vito Maggiolo, a spokesperson for the department.
The unidentified individuals included two adult males and two adult females, all of whom were transported to hospitals by first responders and listed in critical condition, though Maggiolo specified that it was undetermined whether their conditions had changed since arriving at the facilities.
Uniformed Secret Service and U.S Park Police officers witnessed the lightning strike take place at the park and provided treatment to the four injured people before fire and emergency medical personnel arrived at the scene, Maggiolo confirmed.
Maggiolo also said that it wasn't clear whether the four victims were related.
NBC News said it reached out to White House, National Park Service and Secret Service representatives for comment but hadn't received a response at the time of publication.
The National Weather Service had previously issued a "severe thunderstorm warning" in the Washington, D.C. area that noted the chance of potential hail and wind gusts reaching 60 MPH.
Lafayette Square is located north of the White House and is frequently the site of protest demonstrations, as well being popular site among tourists and workers at nearby private and government offices.