King Combs Speaks On His Debut Album: 'It's Going To Be A Movie'
By Tony M. Centeno
August 8, 2022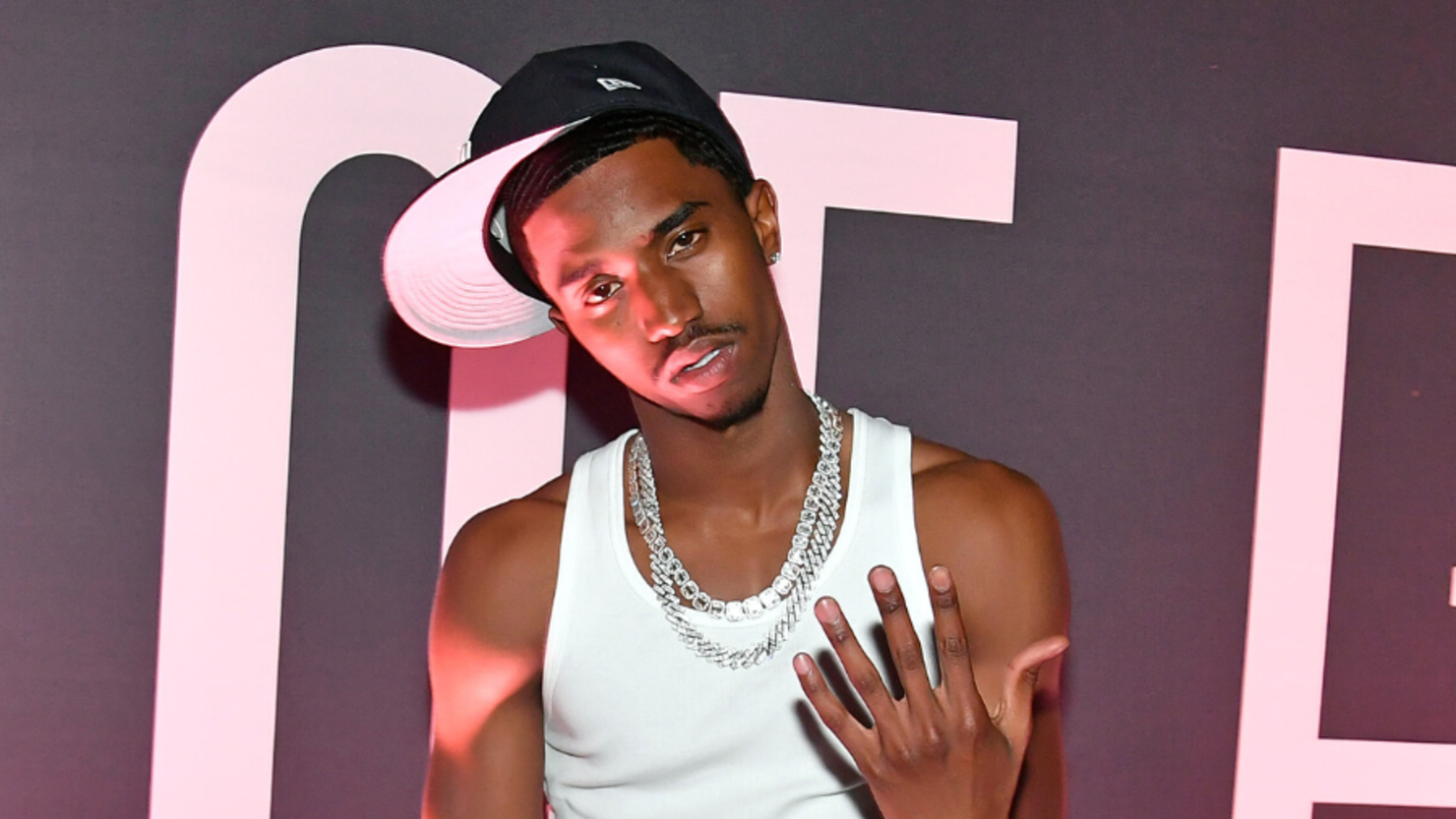 King Combs' schedule has been jam-packed this summer. Between dropping off collaborations with DreamDoll and Kodak Black to performing everywhere from South Florida to Las Vegas, Combs is also doing everything possible to prepare for the release of his debut album.

King, born Christian Casey Combs, kicked off his weekend on Friday, August 5, with a late night studio session before his first-ever set at DAER inside the Hard Rock Hotel in Hollywood, Fla. The 24-year-old rapper pulled up to the dayclub/nightclub just before 1:30 a.m. with his crew. Upon his arrival, Combs tells iHeartRadio about his expectations for the show.
"I'm excited," Combs said outside by the venue's lavish pools. "It's my first time. We're going to see what it's like at the Hard Rock Fort Lauderdale. Usually we're on Miami Beach so to be here I'm excited. It's a new experience."

During his performance, Combs performed a handful of bangers like his 2018 collaboration with Chris Brown "Love You Better" and his most recent single "Can't Stop Won't Stop" featuring Kodak Black. He dropped the record a couple of days before his surprise appearance during Kodak's set at Rolling Loud Miami.

The song, produced by Rippa On The Beat, samples Lil' Kim's 1996 hit "Crush On You" featuring Lil' Cease. Combs' dad and Kim both praised the record after it dropped last month. Combs said he got the Queen B's blessing a couple of months ago.

"I actually played it for her at my Pops'... after he got honored at the BET Awards, I played it for her there," Combs said. "We were in the bathroom listening to it and she was like 'Yo this is the one. This is it right here. So she loved it off the rip. To see her co-sign it on Instagram, that was dope." 

"Can't Stop Won't Stop" is just the beginning of his working relationship with Kodak Black. The two rappers had been friends for a minute and wanted to get into the studio together for some time. As he noted in an interview with 103.5 The Beat in Miami, Kodak sent him the record and Combs bounced a few ideas off the Pompano Beach native until they finally put it together. The video, which has over 5.4 million views as of this report, came a short time after the record was done.

Kodak has been feeling very collaborative lately after he recently announced plans for joint projects with French Montana and potentially Lil Uzi Vert. Combs said he and Yak have plans to reunite on wax once again for a "Wavy Snipers tape." But, for now, he's focused on putting the final touches on his debut album, which is expected to drop later this year.

"I'm definitely about to drop my album real soon," Combs said. "We got the project coming at the end of this year for sure. I'm excited for them to hear it. Next project is going to be the debut album so it's going to be a movie."

King Combs released his debut EP Cyncerely, C3 back in 2019. The project, which dropped via Bad Boy Records and EMPIRE, features nine tracks including collaborations with Jeremih, City Girls, Ty Dolla $ign, 03 Greedo, Tee Grizzley and more. Since then, he's delivered other records like "Cartis" (2020), "Legacy" (2020) and "Holdin' Me Down" featuring Future. Combs doesn't give away too much about his debut LP but he promises it will be another Bad Boy production.

"It's Bad Boy for life, you know that!" Combs exclaimed.