Rolling Loud Miami Day 3: Moneybagg Yo Brings Out CMG's GloRilla & More
By Tony M. Centeno
July 25, 2022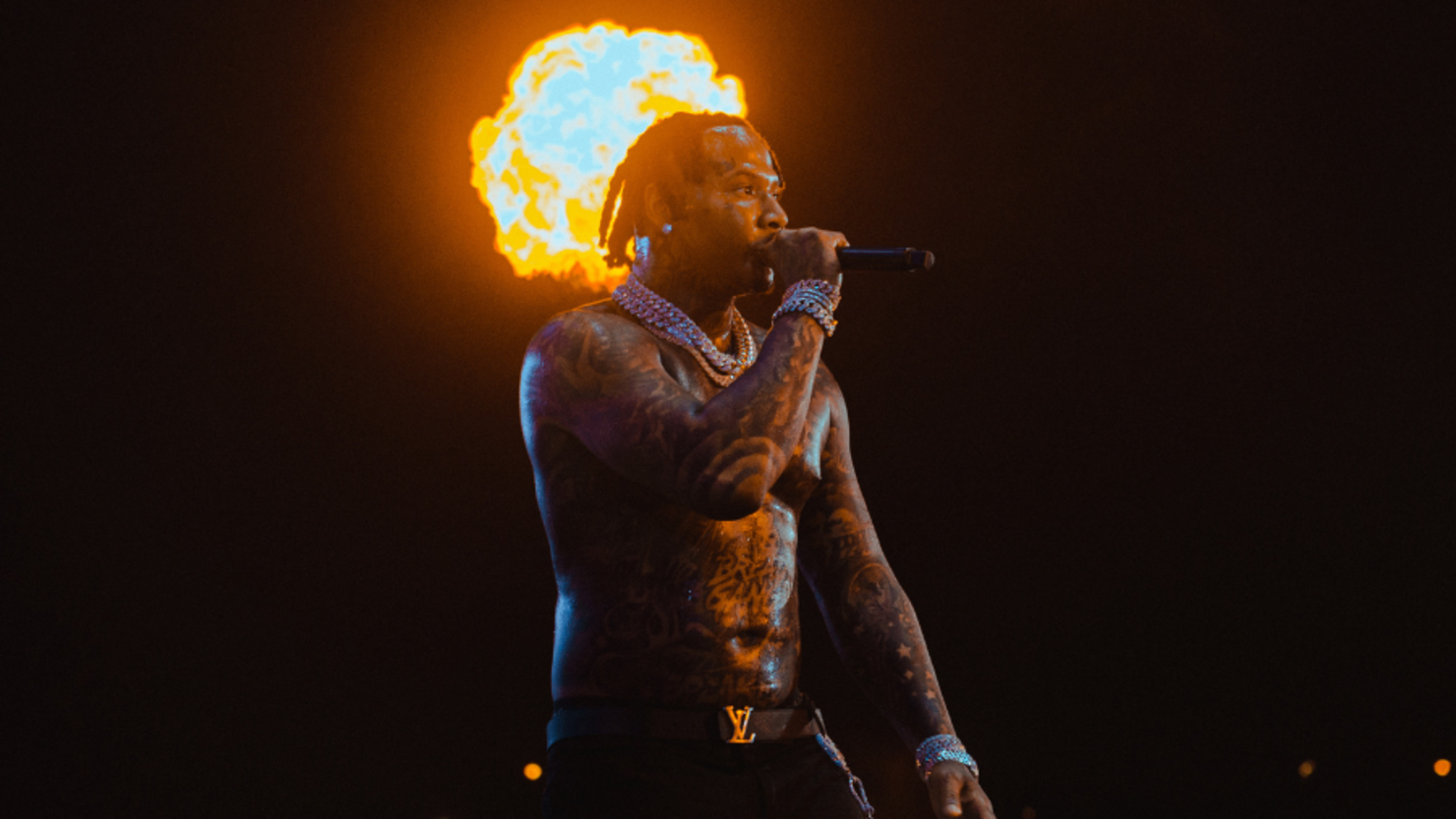 Photo: @srodriguez92 for Rolling Loud
The final day of Rolling Loud Miami can only be described as "legendary."

On Sunday, July 25, the biggest Hip-Hop festival in the nation closed out its seventh year in Miami with an array of eye-popping performances that will last a lifetime in the minds of everyone in attendance. Sunday's festivities began with thrilling performances from Miami natives Sukihana over at the Monster Energy stage and South Strip at the Snipes stage, who were so lit that the crowd cheered for an encore. Their live sets the tone for the rest of the night.
Over at the Ciroc Stage, Baby Keem acted as the warm-up to the festival's final performer by performing numerous songs off his latest album The Melodic Blue like "Durag Activity" (without Travis Scott unfortunately) as well as other popular tracks like "No Sense" and "Hooligans/Sons & Critics."

Afterward, Kodak Black made his way to the helm of the stage for his set. 'Yak opened the show with his latest single "Haitian Scarface," in which he raps about his recent interaction with police. After he was arrested over a week ago, a judge revoked his supervised release and placed him on house arrest. However, his lawyer Bradford Cohen was able to get the green light for his day at Rolling Loud.

"Rolling Loud Miami isn't Rolling Loud without @KodakBlack1k I couldn't let that happen #the954 #kodak," Cohen wrote on Twitter.

Kodak continued his set with slightly lively renditions of "Usain Boo" and "No Flocking." At one point, Kodak would just let songs like "Roll In Peace" play as he did his Kodak bop without rapping the lyrics. Later on, things picked up after he performed "Super Gremlins" and brought out his artist Lil Crix to perform their song together. Kodak closed out with a special appearance from King Combs, who helped perform their newest collaboration "Can't Stop Won't Stop."
Lil Baby hit the stage after Kodak wrapped up. Baby began his set with his verse on Drake's "Wants & Needs" before he served up other hits like "We Paid," "Baby" and "Drip Too Hard." The Quality Control rapper came out on stage rocking a massive amount of diamond-encrusted chains on his neck and a bunch of bracelets on both wrists.

"It's the last day," Lil Baby said to the crowd. "We gotta go up in this muthaf***a!"

Baby continued to perform his newest songs like "In a Minute" and later brought out Rob49 to perform with him before Baby appeared to injure himself during his set. While he was performing "Pure Cocaine," Baby was jumping and hyping up the crowd when he appeared to slip real quick before saving himself. Although it looked like he was in pain for a second, the Georgia native continued with his set without any issues.
One of the biggest highlights of the night happened over at the Go Puff stage during Moneybagg Yo's set. After performing his bag of smash hits, the CMG rapper brought out his newest labelmate GloRilla to perform her viral single "FNF (Let's Go)." It was her first time at Rolling Loud and the crowd loved every minute of her presence. The surprise performance happened shortly after Yo Gotti and his CMG imprint dropped their compilation album Gangsta Art.
The closing performances at each stage had every festival goer turning up until the final minutes of Rolling Loud. Over at the Snipes stage, Curren$y gave his fans the set of a lifetime by performing new songs off his latest project Spring Clean 2 and other classics from his extensive catalog. It was the finale of a long weekend with his Jet Life crew, who were posted up at their exclusive activation in partnership with Backwoods. Young Nudy, $uicideboy$ and SpotemGottem also served as closers at their respective stage.

Rolling Loud closed out the night with its main headliner Kendrick Lamar, who brought the Big Steppers tour to the Ciroc Stage. Not only did he perform classics like "Money Trees" and "DNA," but he also performed songs from his new album Mr. Morale & The Big Steppers. He also brought out Kodak Black for "Silent Hill" and Baby Keem for "Family Ties."

Check out more scenes from the last day of Rolling Loud below.