Texas BBQ Caterer Saves The Day When Pastor Is Late To Wedding
By Dani Medina
August 12, 2022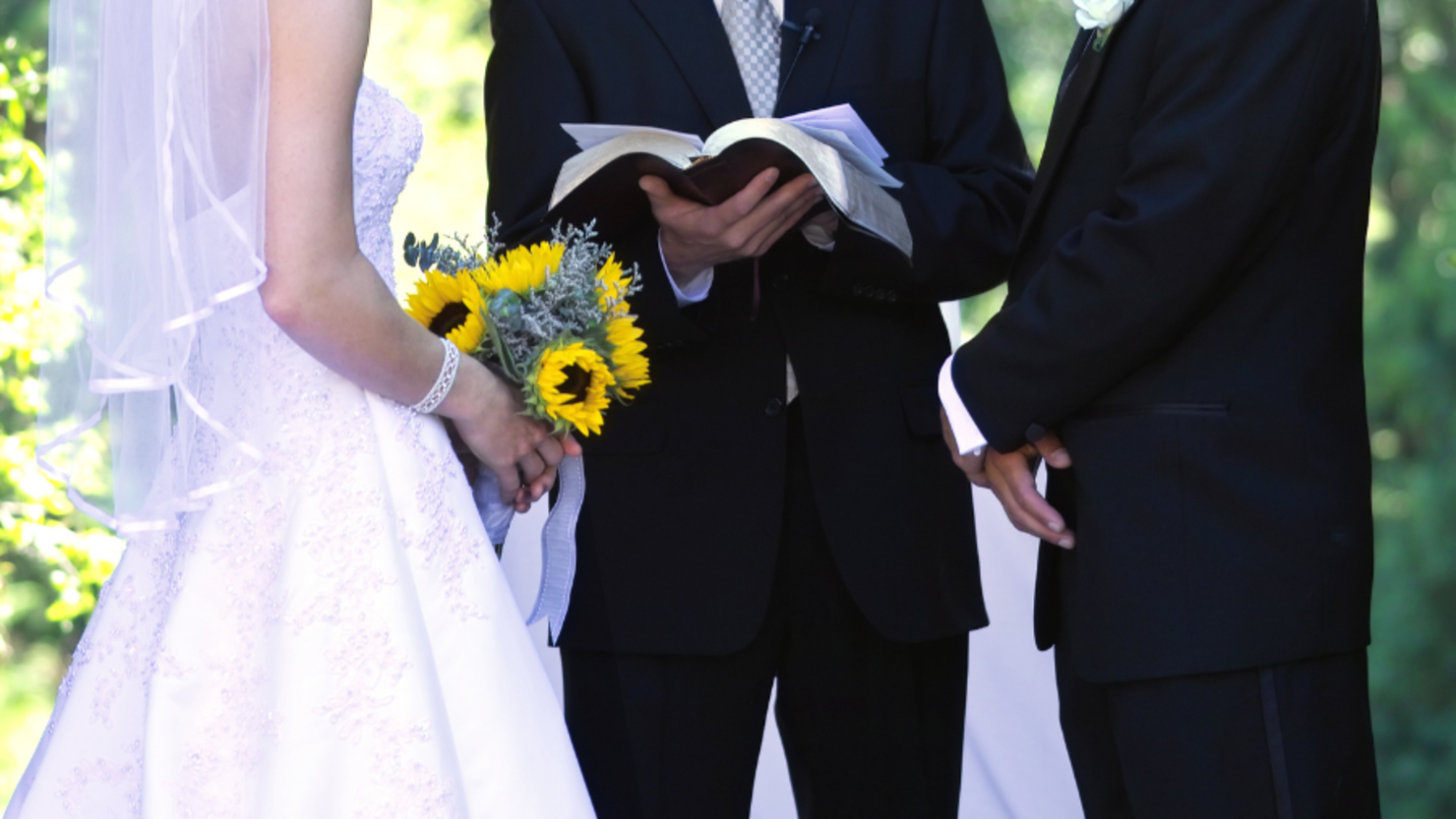 When things at a wedding seemed to be going left, a barbecue caterer who was in the right place at the right time made things a whole lot better.
Sarah Hudgins and Luis Garcia of Fort Worth were scheduled to get married at 11 a.m. on July 25. Approaching noon, the pastor still hadn't arrived.
"I was crying and crying. I was so stressed," Hudgins told the Fort Worth Star-Telegram.
The bride's mother Patricia Talbot got the idea to ask their caterer, Patrick "Jube" Joubert of Jube's Smokehouse, if, by chance, he was an ordained minister.
Fortunately, he was!
Joubert said he'd even performed at least 200 weddings in his lifetime since he was ordained a minister at 17 years old.
"I did point out that I was wearing shorts and my Jube's Smokehouse polo shirt, and I didn't think that was the appropriate clothes for a wedding," he told the news outlet. Talbot said she didn't see a problem with his outfit. All that mattered was that he could perform the ceremony.
"Until this wedding, I didn't know him or Jube's Smokehouse. I told him, 'You were sent by God,'" Talbot said. "I had looked for barbecue restaurants all over Fort Worth and I couldn't find one, but his name kept popping up. I finally decided he would be the one to cater the wedding."
What's funny enough, Talbot popped the question to "Jube" before he could unload the BBQ from his car. Turns out, wedding guests helped move the food inside. In that time, Joubert had a conversation with the bride and groom. Ten minutes later, they were married.
Joubert said this was the first wedding where he was the caterer and the minister. And he says hopefully it won't be his last.