Sam Smith Teases 'Experimental' New Song In TikTok With Kim Petras
By Rebekah Gonzalez
August 19, 2022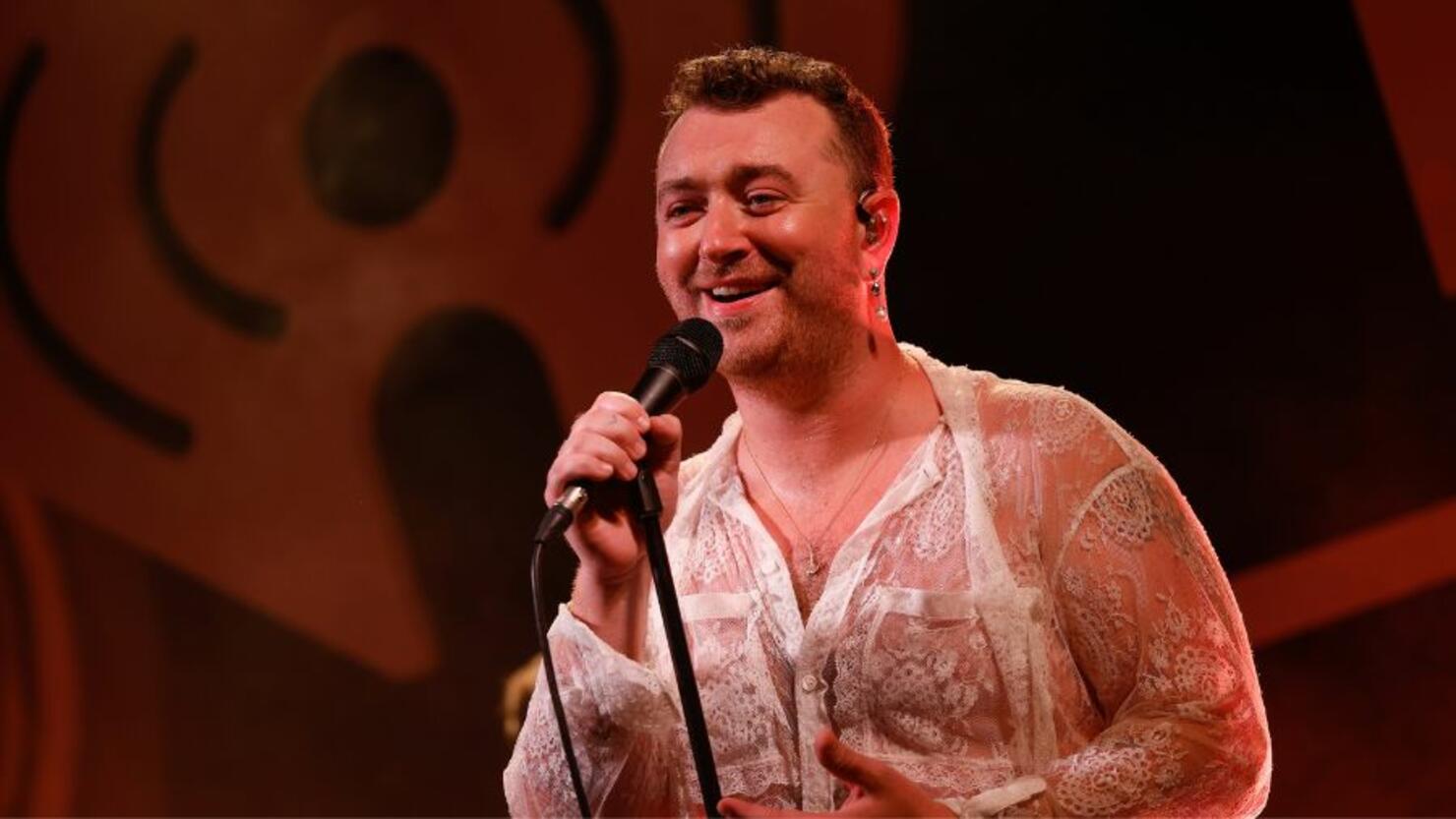 It looks like Sam Smith is working on new music. A recent TikTok shows the hitmaker in the studio listening to an unreleased song. Smith is jamming out while sitting at the soundboard and behind them, pop singer Kim Petras dances to the track in the back.
The unreleased and untitled track sees Smith step away from his recent ballads and back to dance music. "Mummy don't know Daddy's getting hot at the body shop, doing something unholy. He's sat back while she's dropping in, she be popping in, yeah she put it down slowly," sings Smith.
An insider previously revealed to The Sun that Smith and Petras have been working on an "upbeat and fun" new track that they also described as racy. "Sam and Kim have been friends for a while and are big supporters of each other's music. Working together just made sense. As soon as they hit the studio the song just came alive. It's upbeat and fun."
Fans took to the comments to celebrate new material from the talented vocalist and likened the snippet of the upcoming track to their hit song "Latch" with Disclosure. "Let's never forget that we met Sam via 'Latch,'" wrote one fan. "Please give us a slay album... this bumps," commented another.
Smith's latest musical offering was a stand-alone track called "Love Me More." They performed the melancholic self-empowerment anthem at iHeartRadio's 2022 Can't Cancel Pride earlier this summer.