This Is The Best Mexican Restaurant In Massachusetts
By Jason Hall
August 22, 2022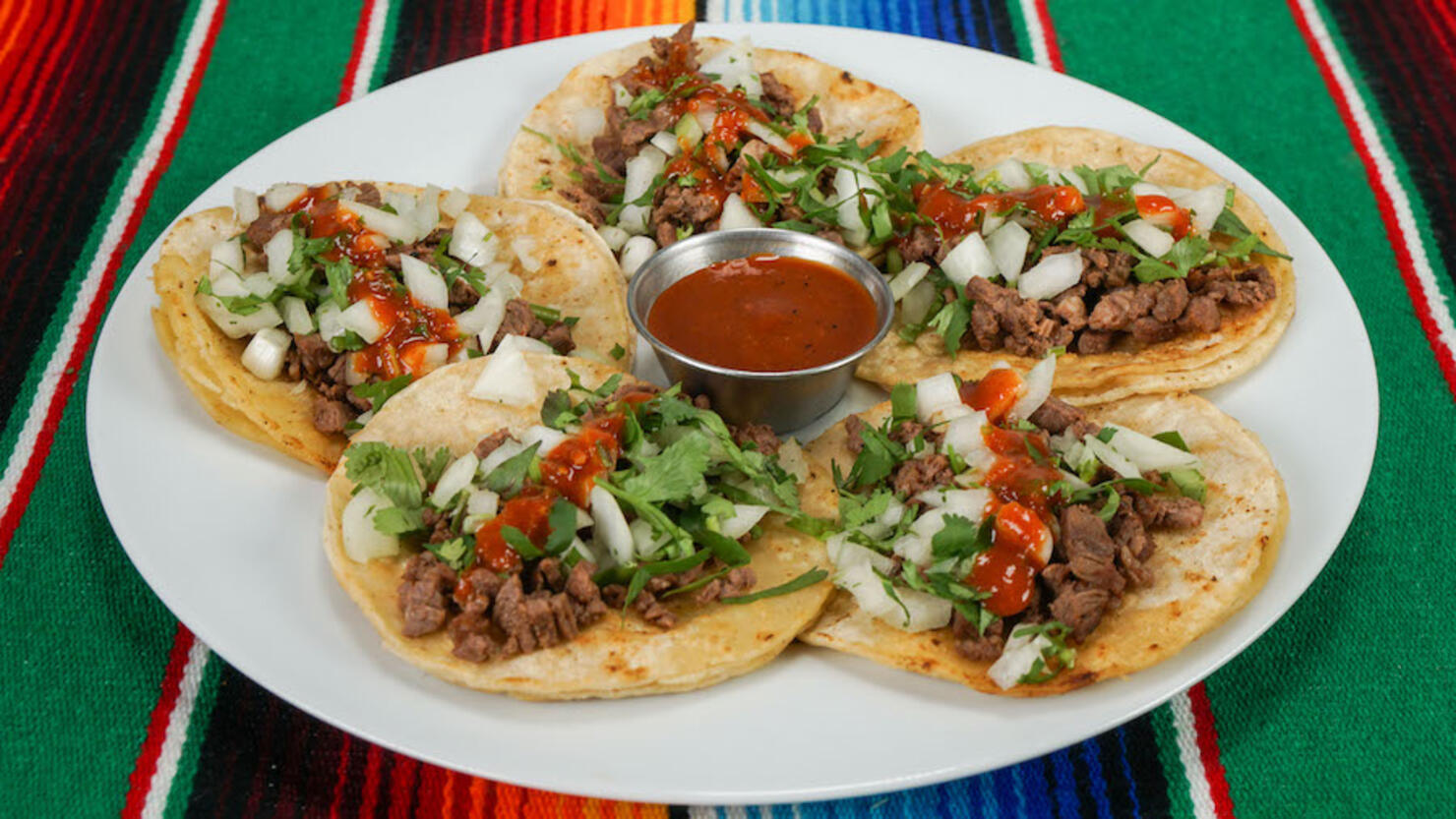 A Somerville restaurant is being credited for having the best Mexican food in Massachusetts.
Taste of Home compiled a list of the best Mexican restaurant in every state which included Rincon Mexicano as the top choice for Massachusetts.
"Rincon Mexicano claims to serve up 'tastes from a little corner of hom'" and boy, do they," Taste of Home's Amanda Tarlton wrote. "Included in Boston Magazine's '15 Best Mexican Restaurants in Boston', Rincon serves up some of the best traditional Mexican cuisine in the Boston area. It comes to no surprise, though, because Chef Lorenzo has studied and mastered the art of Mexican cooking for the past 25 years before opening up his family-owned restaurant."
Taste of Home's full list of the best Mexican restaurants in each state is included below:
Alabama- El Barrio Restaurante Y Bar
Alaska- El Dorado
Arizona- Barrio Cafe
Arkansas- Local Lime
California- Gracias Madre
Colorado- El Taco de Mexico
Connecticut- Rincon Taqueria
Delaware- Dos Locos Fajita and Stonegrill
Florida- Bodega Taqueria y Tequila
Georgia- Taqueria La Oaxaquena
Hawaii- Buho Cocina y Cantina
Idaho- Jalisco's Mexican Restaurant
Illinois- Broken English Taco Pub
Indiana- La Hacienda Mexican Restaurant
Iowa- La Regia Taqueria
Kansas- Molino's Cuisine Midtown
Kentucky- El Taco Luchador
Louisiana- Juan's Flying Burrito
Maine- Taco Escobarr
Maryland- Clavel
Massachusetts- Rincon Mexicano
Michigan- Taqueria Mi Pueblo
Minnesota- Andale Taqueria & Mercado
Mississippi- El Agave
Missouri- Chava's Mexican Restaurant
Montana- El Cazador
Nebraska- Mula Mexican Kitchen & Tequileria
Nevada- Bonito Michoacán
New Hampshire- Revolution Cantina
New Jersey- Orale Mexican Kitchen
New Mexico- La Choza
New York- Chavela's
North Carolina- Cabo Fish Taco
North Dakota- Acapulco Mexican Fargo
Ohio- Gaucho's Taqueria
Oklahoma- Barrios Fine Mexican Dishes
Oregon- ¿Por Qué No? Taqueria
Pennsylvania- El Vez
Rhode Island- Tallulah's Taqueria
South Carolina- La Nortena
South Dakota- Sabor A Mexico
Tennessee- Mas Tacos Por Favor
Texas- Fonda San Miguel
Utah- Red Iguana
Vermont- El Cortijo
Virginia- En Su Boca
Washington- Tacos Chukis
Washington, D.C.- Oyamel
West Virginia- Mi Degollado
Wisconsin- Botana's Restaurant
Wyoming- Hacienda Guadalajara