Brian Kelley Seemingly Teases Star-Studded Guests On 'Legendary' Project
By Kelly Fisher
August 23, 2022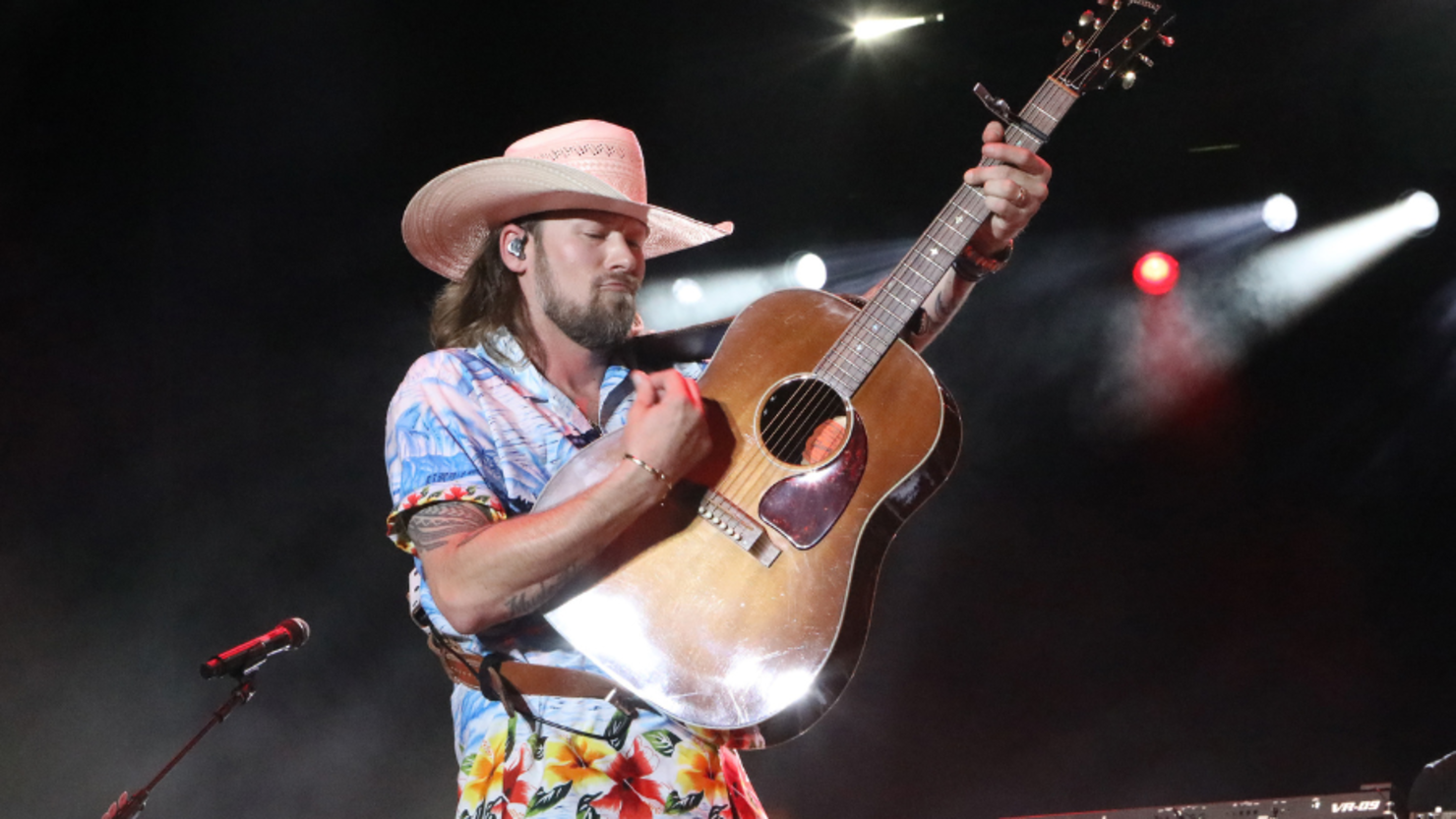 Brian Kelley seems to have a "legendary" project in the works… the Florida-born country singer-songwriter posted a selfie Tuesday morning (August 23), drumming up anticipation for a 5-track EP and hinting that it could include some star-studded collaborations. Kelley wrote in his caption:
"My face when I look back to last week and realize what 5 legendary songs we recorded for my new 5 song EP 'A Sandy Place to Land'. Bout to start cutting vocals on this beast, find some friends to hop on em with me, and drop it… let's just say if 'Margaritaville' was on it, who would you want to do it with me?!"
Of course, some Instagram users begged for a collab with the "Margaritaville" legend himself, Jimmy Buffett. Other fans hoped for other duets, including with Kenny Chesney, Jake Owen, HARDY, Luke Combs, Jon Pardi, Alan Jackson and more.
It was unclear as of publication time on Tuesday when Kelley will release the EP (or when he'll confirm which artists he's teaming up with on the project), though it wasn't the first time he seemingly teased A Sandy Place to Land. Last week, on the same day he wished his parents a happy 49th anniversary, Kelley shared that he was working on new music: "Honestly speechless after yesterdays session in the studio! 5 songs! Something extra special coming soon! Beyond blessed to work with these amazing musicians, engineers, producers - boys, yesterday was magic, I'm forever grateful! Thank y'all!"