Red Hot Chili Peppers Pay Tribute To Taylor Hawkins At 2022 MTV VMAs
By Sarah Tate
August 29, 2022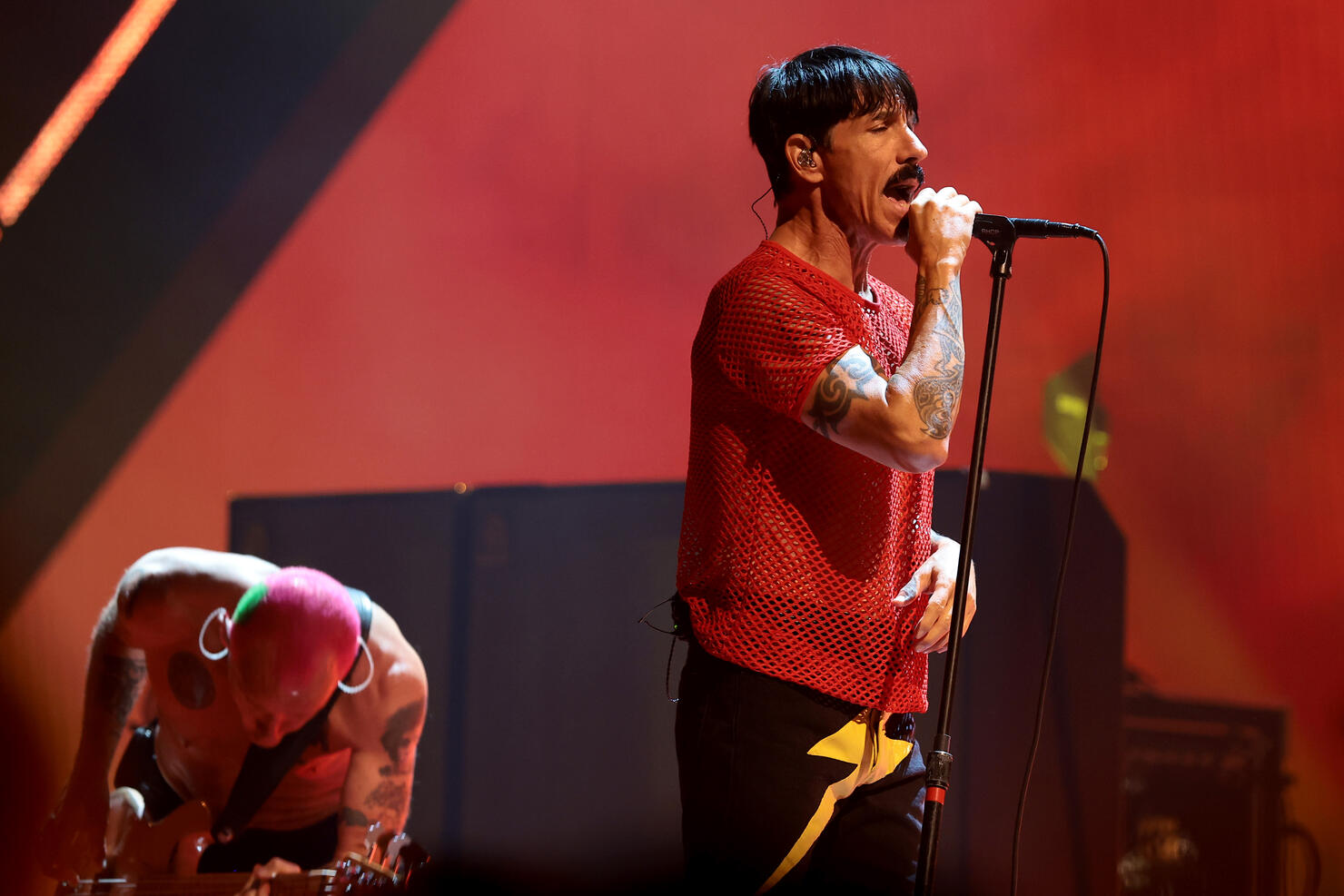 The Red Hot Chili Peppers proved why they are the 2022 VMA Global Icon Award recipients in a career-spanning set at MTV's Video Music Awards.
The band kicked off their performance with "Black Summer," which they dropped earlier this year with their album Unlimited Love. Lit up by the red and orange neon set, they were "waitin' on another black summer to end" before moving into a lengthy instrumental break.
As the instrumental moved into one of their biggest hits, "Can't Stop," the crowd went wild for the track from their 2002 album By the Way. Bassist Flea entertained the crowd even more as he gyrated and danced toward the front of the stage as the iconic guitar riff elicited cheers from the fans gathered around the stage.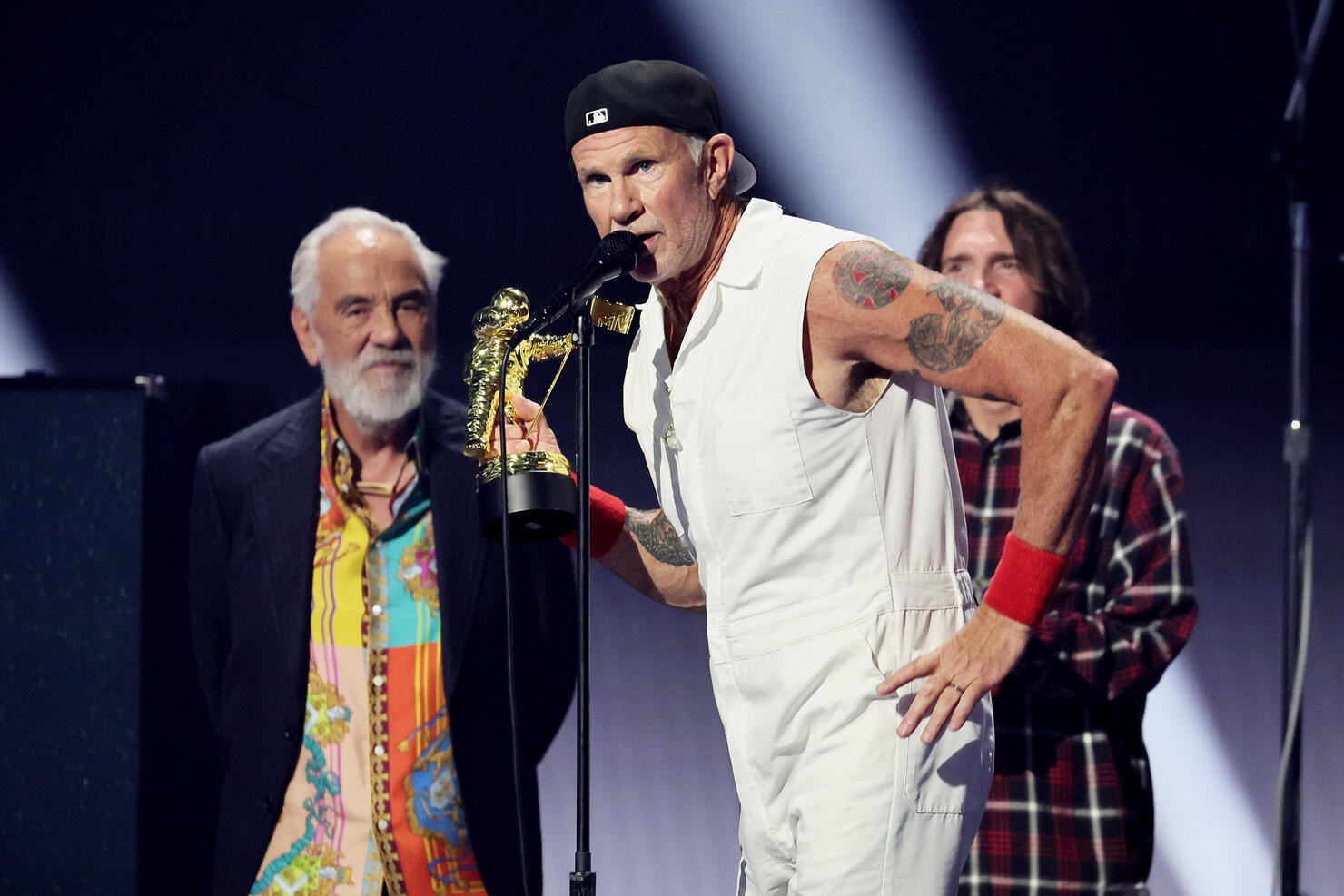 While RHCP made sure to give fans what they wanted to hear, they also took time to honor their friend and late Foo Fighters drummer Taylor Hawkins. Chad Smith's drum set was emblazoned with the silhouette of a hawk, with Taylor's name written across the wingspan.
The tribute continued as they accepted the 2022 VMA Global Icon Award, presented by legendary duo Cheech Marin and Tommy Chong, with Smith dedicated the award and performance to Hawkins and his family. Saying he misses him "every day," he sent a message to his friend: "Fly on Hawk, fly on brother."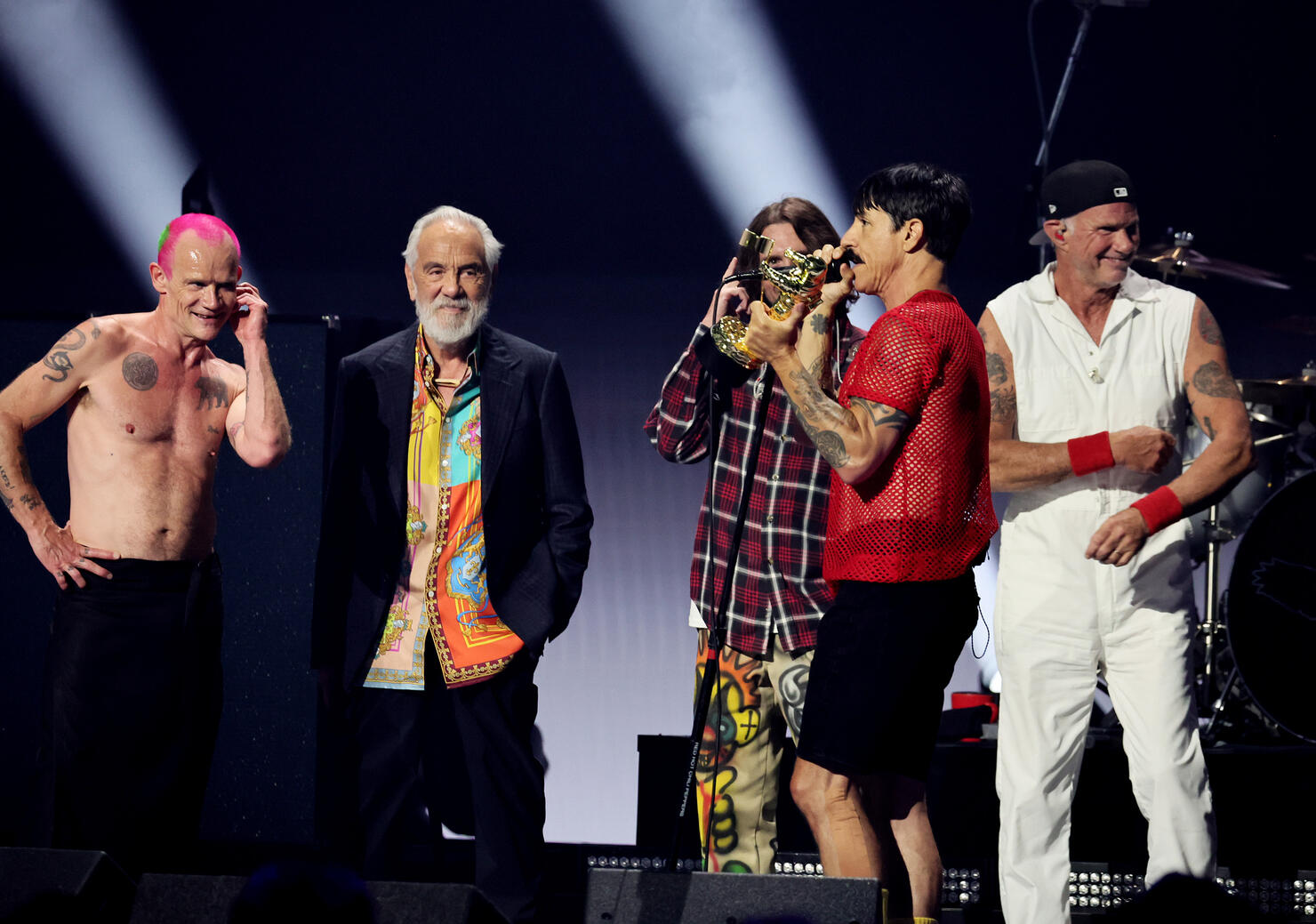 Lead singer Anthony Kiedis thanked "the people of planet Earth" for listening to what they do as well his bandmates for giving him a purpose in his life for the last 40 years.
"I would have been a free-floating disaster in space if not for these boys," he said. "so thank you boys for giving me something to do with my life."
Flea also gave love to his bandmates, as well as to every living creature in the world, saying "Everything that isn't love is cowardice."