Tom Brady Tops NFL's 'Top 100' List For 2022
By Jason Hall
August 29, 2022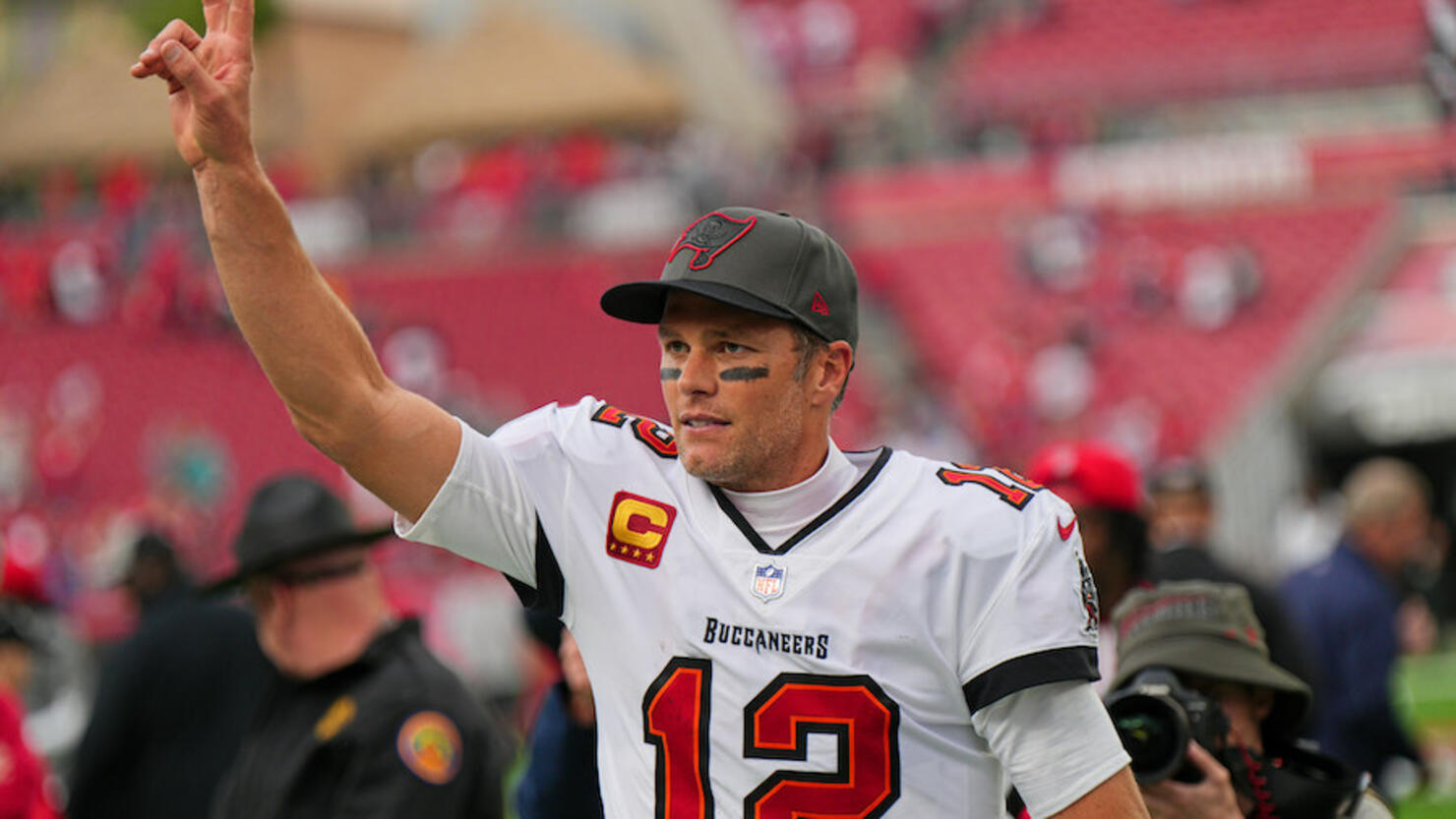 Tampa Bay Buccaneers quarterback Tom Brady has reclaimed the No. 1 spot on the NFL's 'Top 100' list.
Brady, 45, was selected by his peers as the league's top player for the fourth time since the list's inception in 2011.
The seven-time Super Bowl champion recorded a career-high 485 completions and 5,416 passing yards, as well as 43 touchdowns and six interceptions during his 22nd NFL season in 2021.
"At this point, Brady's year-by-year stats are merely padding every all-time quarterback record he holds, but the Bucs QB continues to compete at a high level and is sure to contend for his eighth Super Bowl ring in 2022," NFL.com's Michael Baca wrote. "As if he doesn't hold enough regular-season and playoff QB records, Brady owns all Top 100 accolades since his No. 1 debut 12 seasons ago and has yet to receive a ranking lower than No. 14 (2020). The context of Brady's legendary career is often unfathomable and it shall continue in Year 23 following the G.O.A.T.'s 40-day long retirement this offseason."
The NFL's top-10 list of players includes the following:
Tom Brady, Tampa Bay Buccaneers, QB
Aaron Donald, Los Angeles Rams, DE
Aaron Rodgers, Green Bay Packers, QB
Cooper Kupp, Los Angeles Rams, WR
Jonathan Taylor, Indianapolis Colts, RB
T.J. Watt, Pittsburgh Steelers, OLB
Davante Adams, Las Vegas Raiders, WR
Patrick Mahomes, Kansas City Chiefs, QB
Jalen Ramsey, Los Angeles Rams, CB
Travis Kelce, Kansas City Chiefs, TE
Brady, who turned 45 earlier this month, announced his retirement, then un-retirement this offseason ahead of his 23rd NFL season.
Brady is the NFL's all-time passing leader for yards (84,520) and touchdowns (624), as well as quarterback wins (243), among numerous other records.
The San Mateo native spent his first 20 seasons with the New England Patriots, leading the franchise to an NFL record six Super Bowl championships (tied with the Steelers), before joining the Buccaneers as a free agent in March 2020, which resulted in Tampa Bay winning its second Super Bowl in franchise history, becoming the first NFL team to win a Super Bowl in its home stadium, in February 2021.