Texas 'AGT' Finalist Dubbed 'New Elvis Of Country': See His Performances
By Dani Medina
August 30, 2022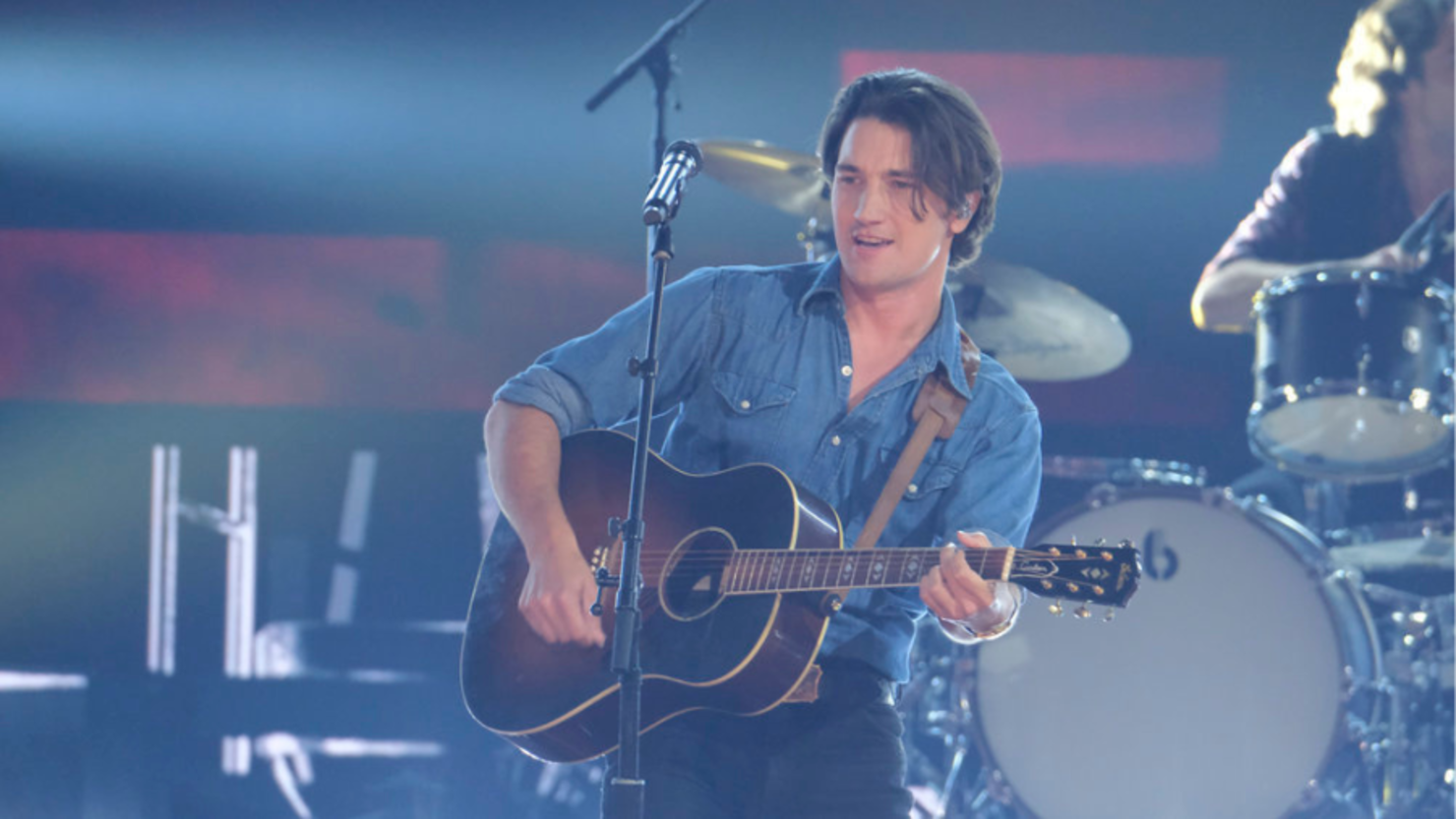 Move over, Elvis?
A finalist on America's Got Talent is giving the King of Rock and Roll a run for his money. Drake Milligan of Fort Worth auditioned for the NBC reality TV show competition last month. He performed an original song, "Sounds Like Something I'd Do," alongside his band of friends. Not only did Milligan have the crowd buzzing during his performance, but judges Simon Cowell, Heidi Klum, Sofia Vergara and Howie Mandel gave the 23-year-old a standing ovation as well.
"I think that song's a hit," Mandel told Milligan. Indeed it was — "Sounds Like Something I'd Do" reached the top of the country charts alongside another original song he performed, which we'll get to in a minute. "You're like the new Elvis of country. I think you're gonna break out from this particular song, this particular moment on this particular night."
"I bet they're gonna go to the finale," Klum said. She's right about that, too! Milligan and his band are now finalists on America's Got Talent. To get there, he performed another original song, "Kiss Goodbye All Night." He completely wowed the crowd and the judges with the stellar performance.
"The response has been such a whirlwind. I'm just trying to enjoy every moment of it, because it's all you kind of dream of as a songwriter and entertainer," Milligan told FOX News. His dream took flight at a very early age, though. Milligan said he was inspired by Elvis at an early age — wore the same outfits, dyed his hair black and sang the same songs. This eventually landed him the role of Elvis on CMT's "Sun Records." This jumpstarted his career and he was able to find himself as an artist.
"Elvis had so many great moves, but it was incorporating that in my own way. You can play music, you sing it on a record … but when you're on a show like AGT, you want to show your music to people, you don't want to just sing it to them. If there's a little drum fill or there's a little guitar part, listening to it is great but really being a part of it and watching it … I try to just be a vessel for the music and try to show people the music," Milligan said.
As far as what's next for Milligan, his finale performance on America's Got Talent is fast approaching. His debut album, Dallas/Fort Worth, is also in the works and is scheduled to drop on September 15, the day after the Season 17 finale airs on NBC. "I just want to keep staying true to myself and making music that I think people want to hear and people need to hear and telling stories. Country music has been such a big part of my life, it helps me get through tough times or it's just a great way to have fun on a Saturday night. It's such a big part of my life and I just want to hopefully be a part of people's lives too and keep making music that people can use in their life," he said.