Arctic Monkeys Get Cinematic With 'There'd Better Be A Mirrorball' Video
By Rebekah Gonzalez
August 30, 2022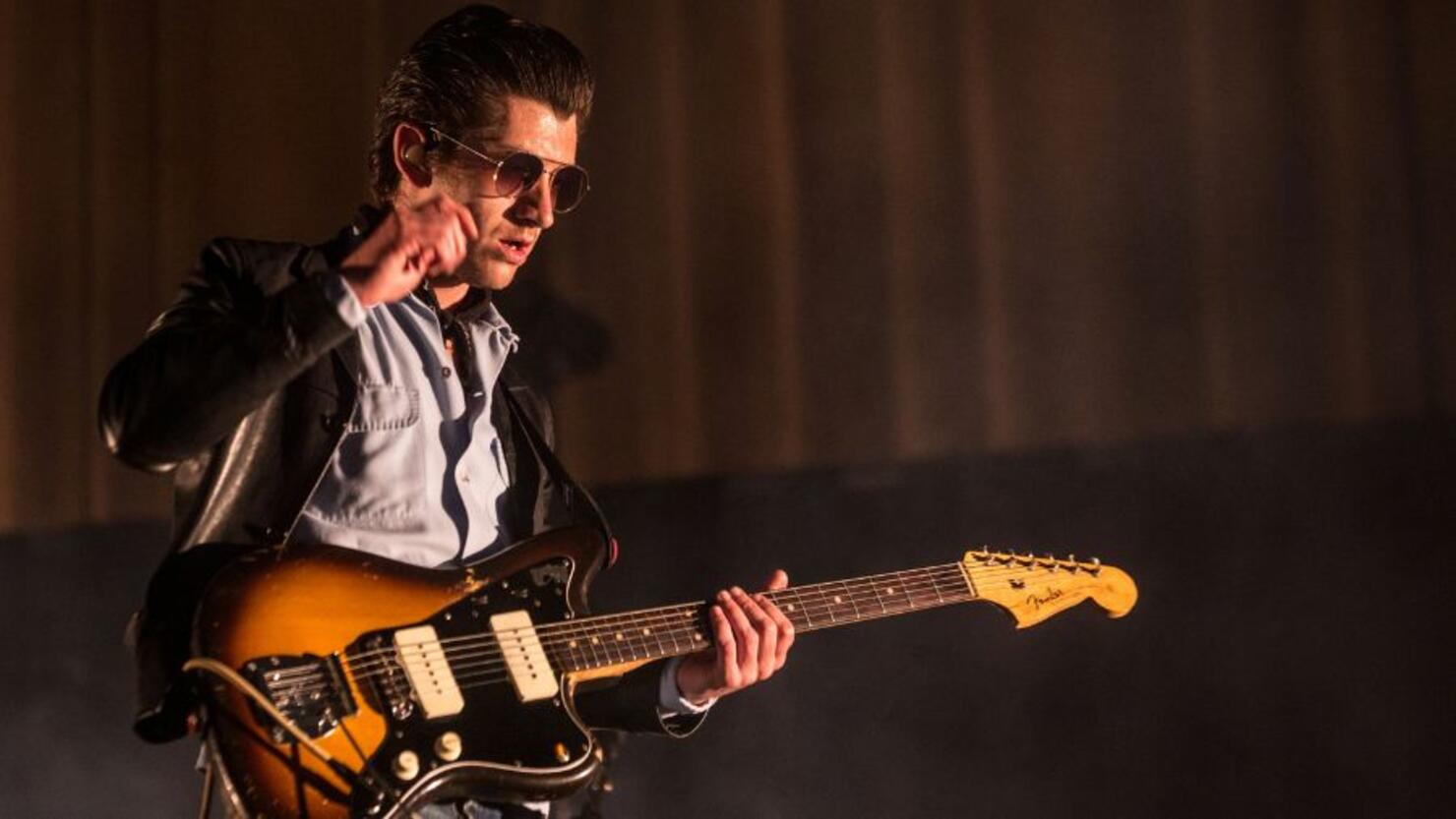 Arctic Monkeys have shared a stunningly cinematic music video for their new song "There'd Better Be A Mirrorball." On Tuesday, August 30th, the band gave fans a taste of their forthcoming album The Car.
The song's accompanying music video starts off with a shot that looks like it was actually taken from a mirrorball. Most of the video focuses on band members Alex Turner, Matt Helders, Jamie Cook, Nick O'Malley, and Andy Nicholson recording the song. It's also intermixed with some footage of the members out in a serene-looking forest. The grainy and warm '70s feel is a perfect match for "There'd Better Be A Mirrorball"'s soft and cinematic sound.
On the track's chorus, Turner sings, "So if you wanna walk me to the car/ You oughta know I'll have a heavy heart/ So can we please be absolutely sure/ That there's a mirrorball?"
The Car is set to release on October 21st and will serve as a follow-up to 2018's Tranquility Base Hotel & Casino. Since then, the band has shared a live album of their 2018 concert at London's Royal Albert Hall which had proceeds going to War Child UK a charity supporting children recovering from the physical and psychological toll of surviving war.
Turner detailed the upcoming album's sonic components in an interview with Big Issue. "On this record, sci-fi is off the table. We are back to earth," he revealed, referring to their 2018 album. "I think we've got closer to a better version of a more dynamic overall sound with this record. The strings on this record come in and out of focus and that was a deliberate move and hopefully everything has its own space. There's time the band comes to the front and then the strings come to the front."