Travis Barker Surprises NYFW With Drum Solo In The Rain
By Rebekah Gonzalez
September 13, 2022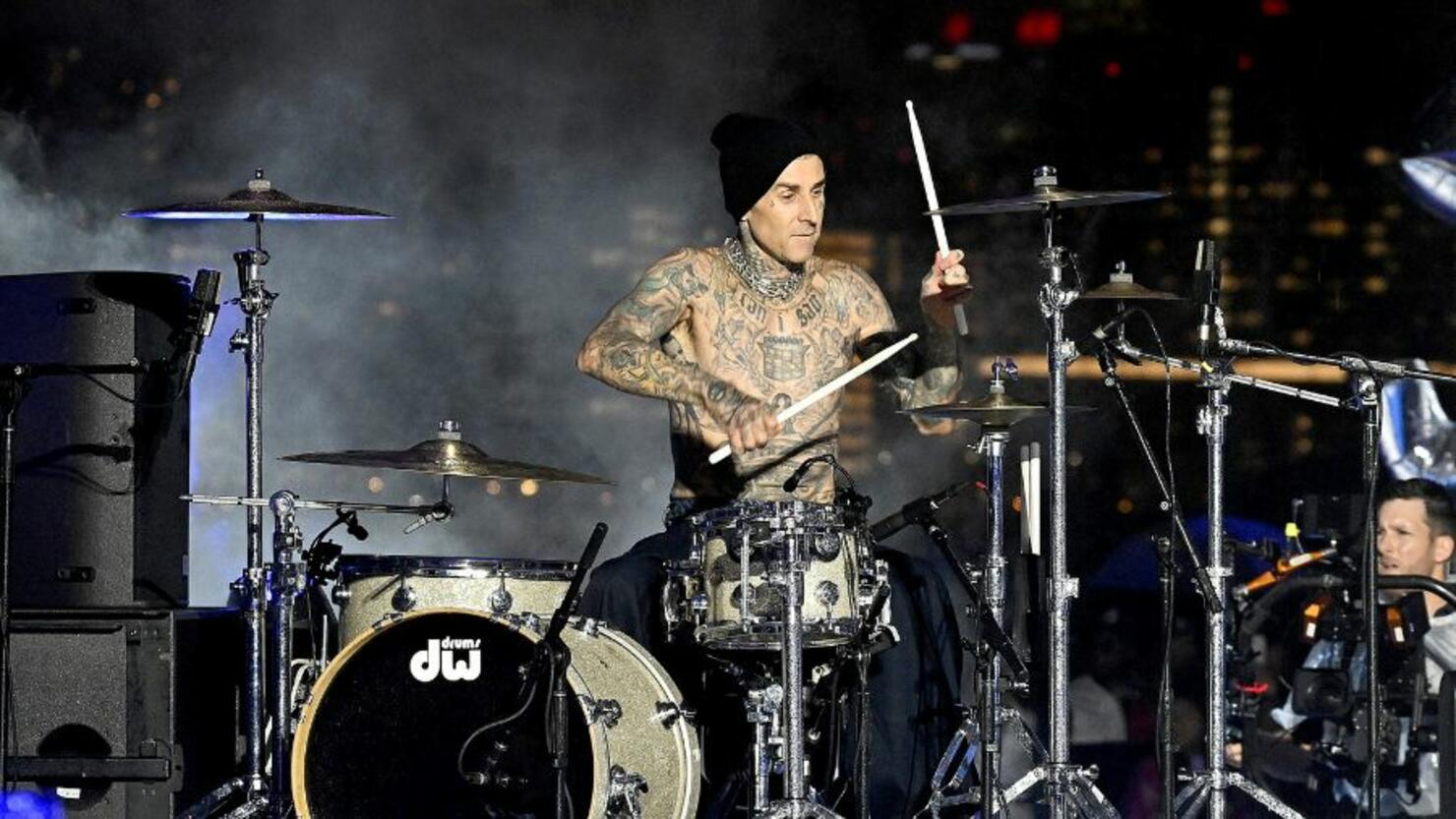 Travis Barker closed out the first week of New York Fashion Week with a surprise drum solo on an outdoor aluminum runway in the rain. It all went down at Tommy Hilgifer's "See Now, Buy Now" Fall 2022 collection. The set was called the Tommy Factory and was inspired by Andy Warhol's New York City studio, where the designer actually met Warhol.
At the end of the show, a model pulled Barker from his front row seat and brought him on stage. After taking off his shirt he went up to a drum set to play while the models did one final celebratory lap followed by Hilfiger.
Barker's set made an already momentous occasion even more special as this was Hilgier's first time at NYFW after a three-year hiatus. "This season is all about the collision of my favorite archival inspirations with new live event concepts and virtual worlds. It's the perfect expression of what we stand for as we pay homage to our roots with a return to NYFW," he explained.
Watch Barker show off his impressive chops on the runway below.