Prince William Says Queen's Procession Reminded Him Of Mother's Funeral
By Sarah Tate
September 15, 2022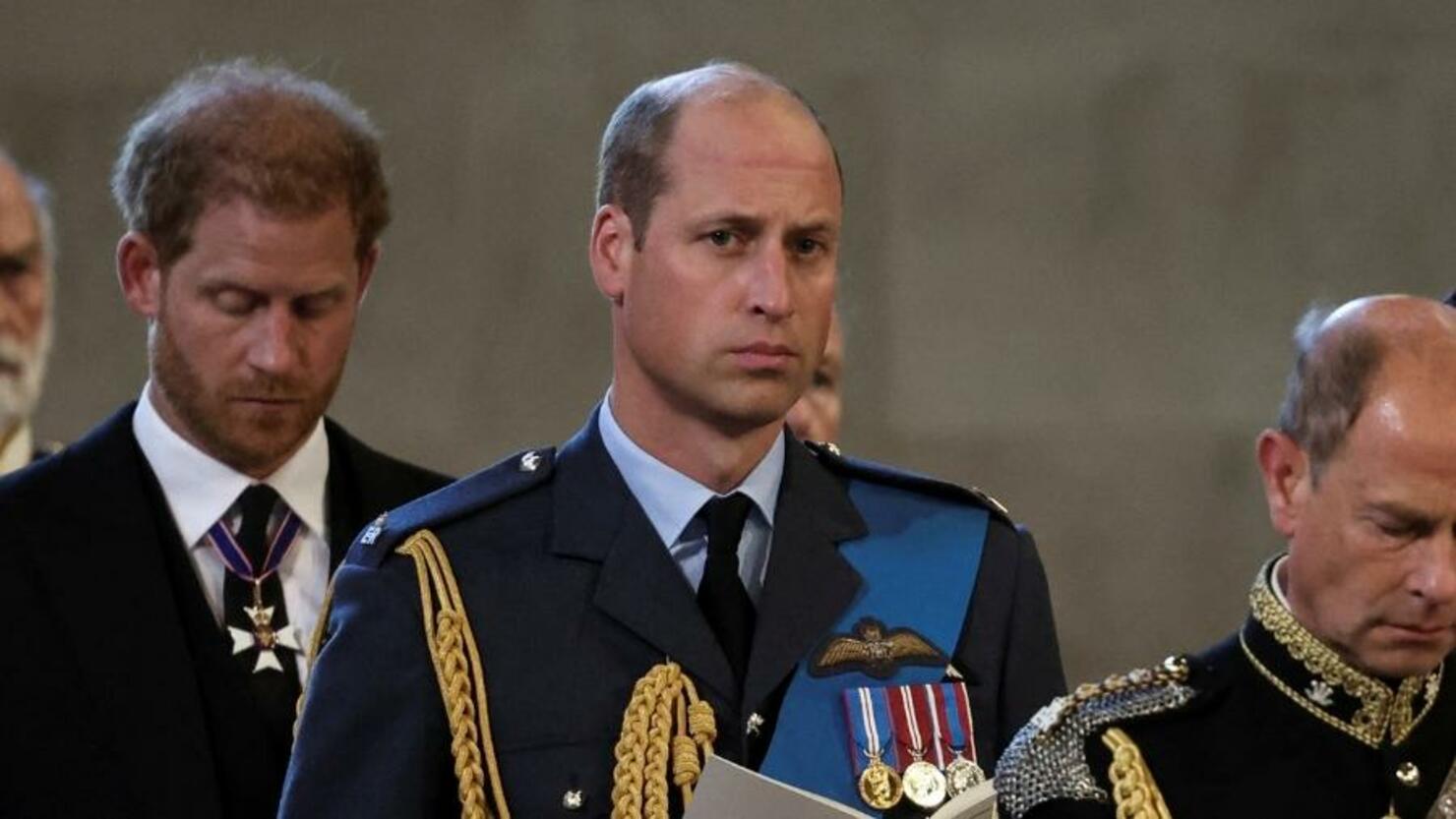 Mourning the loss of a loved one is hard enough for anyone experiencing grief, but doing so on an international stage would be one of the most difficult things someone could endure. Following the death of Queen Elizabeth II, members of the Royal Family marched though London in a ceremonial procession of the late monarch's coffin which stirred up memories for Prince William of another time he had to publicly mourn one of the most important people in his life.
During a walkabout in Sandringham with wife Kate Middleton on Thursday (September 15), the new Prince and Princess of Wales toured the new tributes left for the Queen and spoke to mourners outside the gates, per People. While there, William revealed that the funeral procession of the Queen reminded him of doing the same thing after the death of his mother, Princess Diana, in 1997.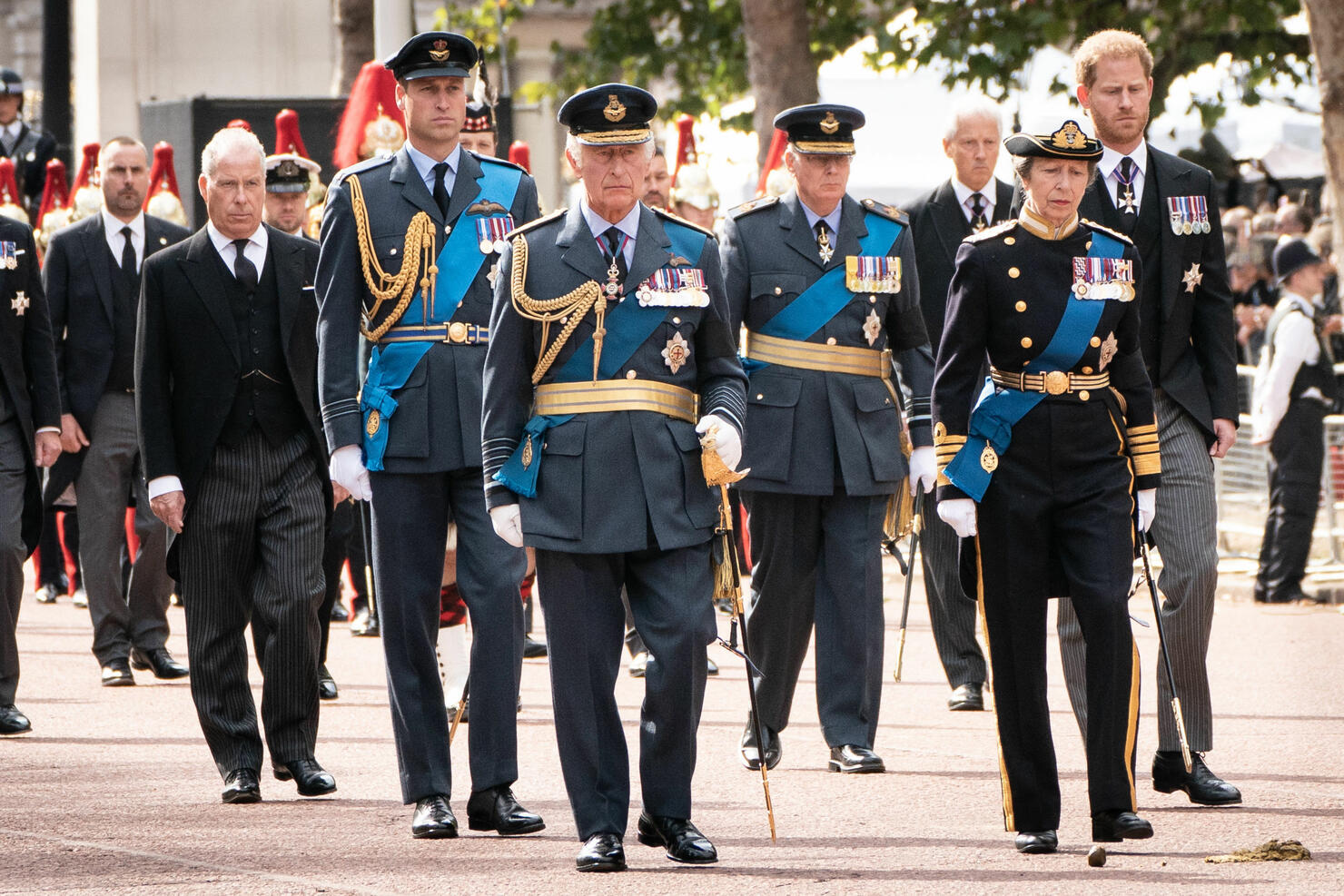 LONDON, ENGLAND - SEPTEMBER 14: (L-R) Earl of Snowden, Prince William, Prince of Wales, King Charles III, the Duke of Gloucester, Princess Anne, Princess Royal and Prince Harry, Duke of Sussex follow the coffin of Queen Elizabeth II during a procession
Photo: Getty Images
"He said how difficult it was yesterday and how it reminded him of his mum's funeral," Jane Wells, a mourner at the gates, told The Telegraph. "Catherine said it's just been such a difficult time for all of them, for the whole family."
When another mourner wished the royal well as she was holding back tears, the Prince of Wales reportedly replied, "Don't cry now – you'll start me."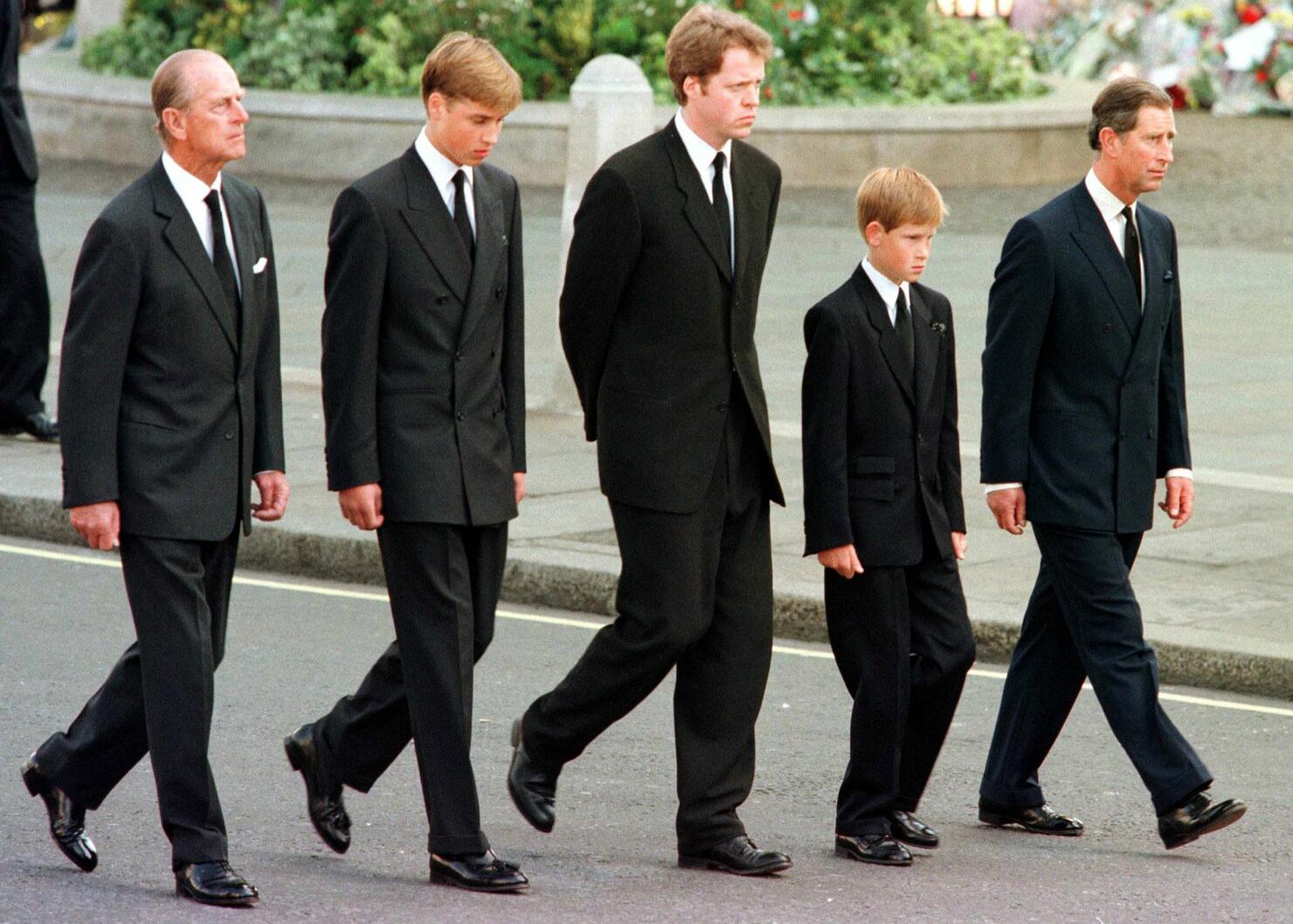 (L to R) The Duke of Edinburgh, Prince William, Earl Spencer, Prince Harry and Prince Charles walk outside Westminster Abbey during the funeral service for Diana, Princess of Wales, 06 September. Hundreds of thousands of mourners lined the streets of Cent
Photo: Getty Images
Prince William was just 15 years old when he walked behind his mother's coffin from Kensington Palace to Westminster Abbey for her funeral on September 6, 1997. Prince Harry, who was 12 at the time of Diana's death, walked with his brother again, along with other members of the Royal Family, as they accompanied the Queen to Westminster Hall, where she will lie in state until her funeral on September 19.