Frustrated Tom Brady Breaks Tablet Again At Same Stadium Months Later
By Jason Hall
September 19, 2022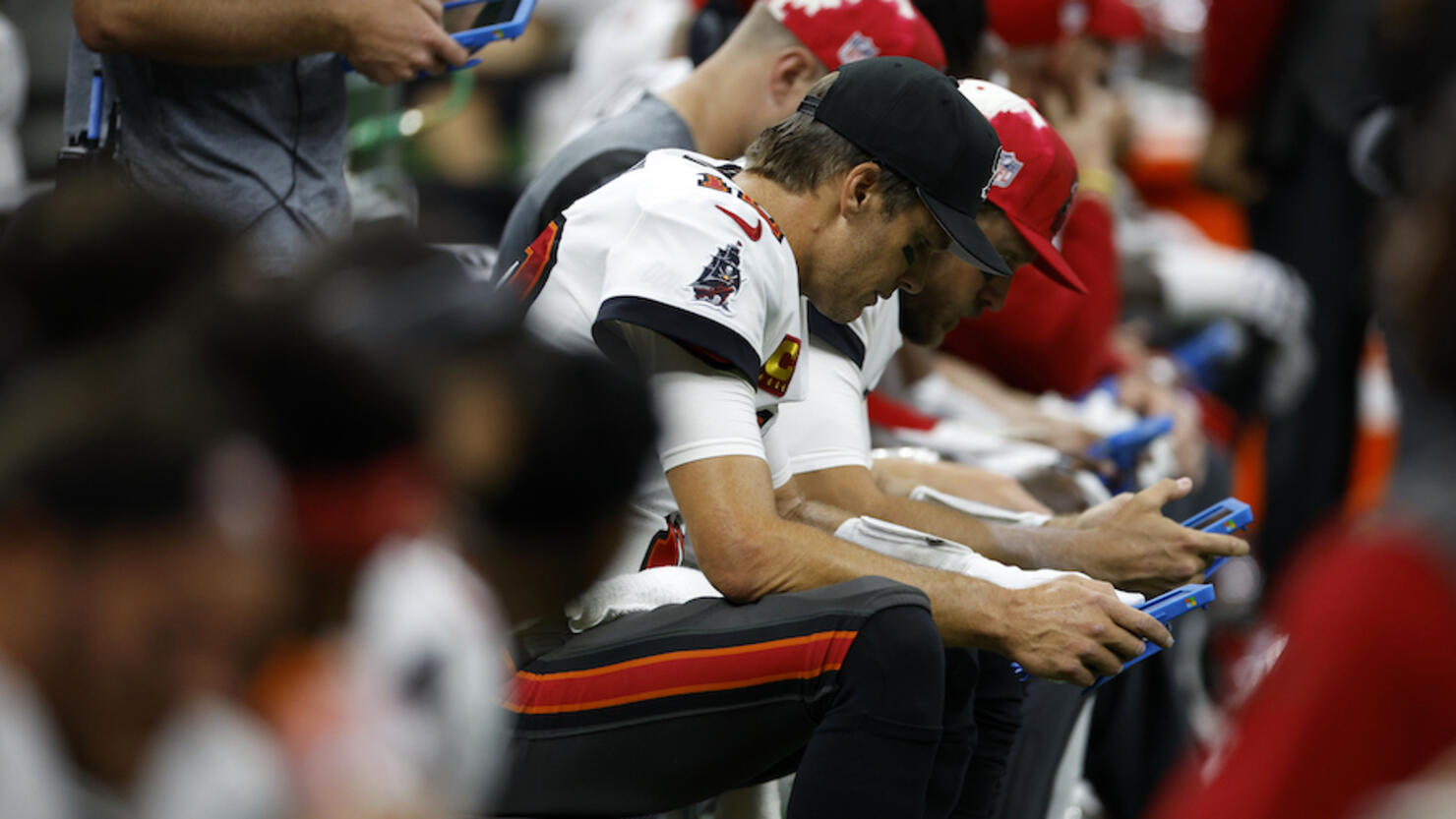 Tampa Bay Buccaneers quarterback Tom Brady was again seen frustratedly smashing a tablet during a game against the New Orleans Saints at Caesars Superdome.
The Buccaneers were trailing 3-0 in the third quarter when Brady appeared to throw a Microsoft tablet to the ground in frustration, as he did last December during Tampa Bay's 9-0 Sunday Night Football primetime loss in Week 15 of the 2021 NFL season.
This time, however, the incident proceeded a Buccaneers rally in which the team outscored the Saints, 20-7, during the remainder of the second half to win 20-10.
''It's an emotional game,'' Brady said after the game via Yahoo Sports. ''A little bit of execution helps all the way around. I thought the defense played well again and the offensive line fought hard."
''Tough game all around,'' Brady added. ''That is a really good team, really well coached - a team we really struggle with. So, it feels good to win.''
Brady finished Sunday's game with 190 yards and a touchdown on 18 of 34 passing, having been held under 200 passing yards for the first time since December 2020.
The seven-time Super Bowl champion is the NFL's all-time passing leader for yards and touchdowns, as well as quarterback wins, among numerous other records.