Celtics Center Robert Williams To Undergo Surgery, Will Miss Extended Time
By Jason Hall
September 20, 2022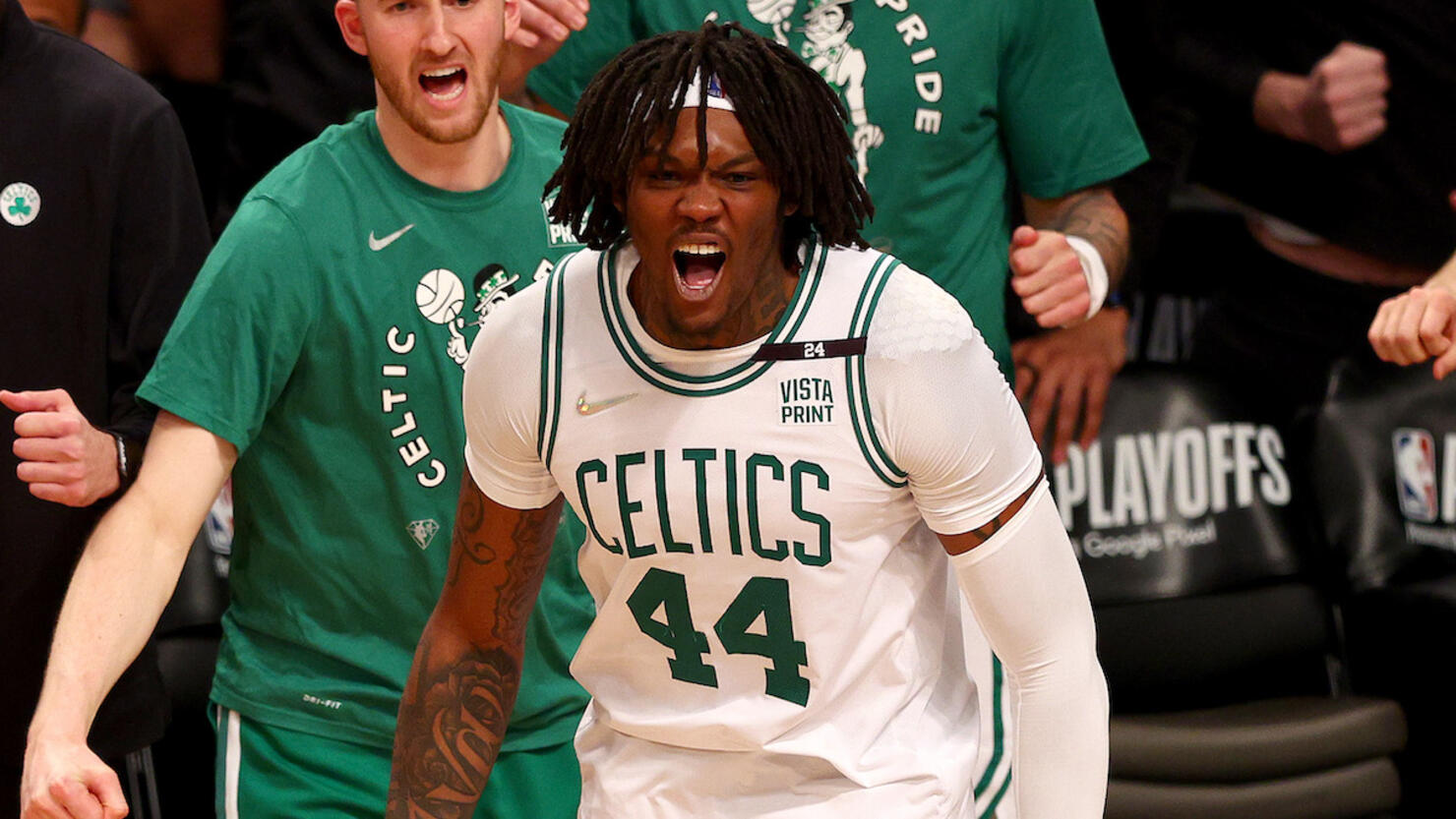 Boston Celtics center Robert Williams will miss all of training camp and the preseason due to a planned arthroscopic procedure on his left knee, sources told ESPN's Adrian Wojnarowski on Tuesday (September 20).
Williams had previously underwent meniscus surgery in March and returned during Celtics' postseason run, which ended in a Game 6 loss to the Golden State Warriors in the NBA Finals.
"Robert Williams' procedure will keep him minimally out of the Celtics training camp and preseason, but the clean up on his left knee is expected to have him back in the lineup early in the regular season, sources said," Wojnarowski tweeted.
Wojnarowski added that the procedure is expected to take place "this week," according to sources.
Williams returned to the Celtics' lineup during Game 3 of the first-round of the Eastern Conference Playoffs, playing 16 minutes during Boston's 109-103 win against the Brooklyn Nets.
The 24-year-old was limited during the Eastern Conference Semifinals, but appeared in five of the Celtics' seven Eastern Conference Finals games against the Miami Heat and all six games in the NBA Finals against the Warriors.
Williams started in all 61 games he appeared in for the Celtics during the 2021-22 NBA season before experiencing a knee injury during the team's 134-112 victory against the Minnesota Timberwolves on March 27.
Williams averaged 10.0 points, 9.6 rebounds, 2.0 assists and 2.2 blocks per game, all of which were career highs, during the 2021-22 regular season, his fourth as an NBA player.